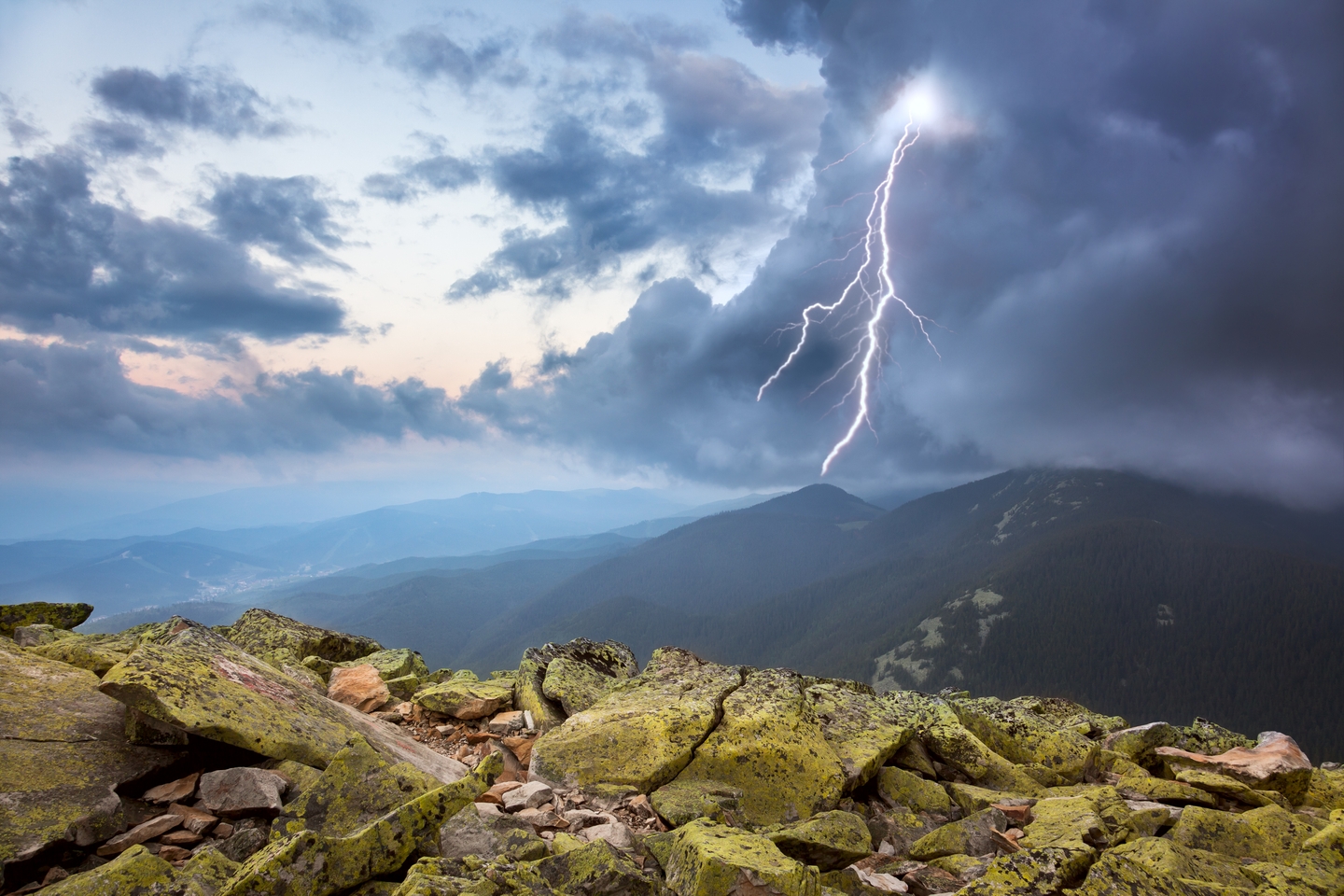 ---
2023 has been a year of weather extremes. While SERVPRO® is available for all manner of storm damage cleanup for residential and commercial spaces, with such extreme weather, it is helpful to stay up to date on the latest environmental conditions both locally and nationally. Here are just some of the extreme weather events that have happened in 2023.
Record Heat in Arizona
The state of Arizona has experienced incredibly high temperatures in 2023. In fact, according to AZ Central, record upon record continues to be broken; meteorologist Matthew Hirsch, with the National Weather Service, notes that this heatwave is unusual due to how long it has lasted. In fact, according to CNN, Phoenix experienced the hottest recorded month for any US city from June to July 2023, with an astonishing 31 days reaching or exceeding 110°F (43°C).
According to researchers at Scientific American, extreme heat kills more people per year than any other weather-related disaster, including hurricanes, floods, and tornadoes combined. Therefore, it is important you take measures to protect yourself and your property, including developing an Emergency Ready Plan.
Atmospheric River Storms in California
After an extensive drought period, the weather phenomenon known as an "atmospheric river" struck California. According to the National Oceanic and Atmospheric Administration, an atmospheric river is "a relatively long, narrow region in the atmosphere—like rivers in the sky—that transport most of the water vapor outside of the tropics." When these "rivers" make landfall, they are usually accompanied by rain and/or snow.
California has experienced this in the form of intense flooding, high winds, and other damage, according to NBC News; they also note this rain is record-setting. In fact, atmospheric river storms cause over $1 billion in damage each year, according to researchers at the Center for Western Weather and Extremes. Furthermore, approximately 84% of flood damage in Western states can be attributed to atmospheric river storms, according to research published on Science.org. In the case of California, extreme flooding can lead to mudslides, so it is best to stay prepared.
Bomb Cyclone
In March 2023, a storm known as a bomb cyclone made landfall in California, bringing devastating winds which damaged property and endangered lives. A bomb cyclone is defined as "a storm that undergoes rapid strengthening," according to AccuWeather. Due to its severe and quick intensification, it has a high likelihood of causing more damage than an average storm.
In the Santa Cruz Mountains, winds reached 89 mph, and in the Bay Area, they exceeded 60 mph. These hurricane-strength winds had devastating effects which continue to be felt as communities rebuild.
February Freeze
Freezing temperatures gripped Texas and Midwest residents due to an ice storm, according to meteorologists at Fox Weather. The Northeast also experienced dangerously low wind chills due to cold temperatures and gusty winds. This included Portland, Maine, and Burlington, Vermont, which registered a wind chill of -40°F (-40°C).
Additionally, the cities of Boston, Massachusetts, Albany, New York, and Hartford, Connecticut experienced wind chills dipping to -30°F (-34°C), according to the National Centers for Environmental Information's February 2023 National Climate Report.
Unusually Active Canadian Wildfire Season and Excessive Smoke
In early May 2023, NOAA tweeted that the Canadian wildfire season was "unusually active." In fact, after Canadian wildfires erupted in Alberta, causing immense devastation and blanketing much of the United States in a hazy orange fog, many US states issued air quality warnings, including Nebraska, Montana, Wisconsin, and Washington. Visit our resource page detailing how to track air quality alerts near you.
SERVPRO's Storm and Large Loss Cleanup
No matter where you live, the extreme weather events of 2023 have proven climate is always fluctuating. Whether you've experienced a natural disaster or damage from a thunderstorm, even the most minor weather incidents can spell disaster for your home or business. SERVPRO offers a multitude of large loss cleanup services in the aftermath of storms such as hurricanes, tornadoes, floods, mudslides, blizzards, and more.
Consider creating an Emergency Ready Plan so you know what to do before and after a storm affects your property. And know that in addition to water, fire, and mold cleanup, SERVPRO provides additional services you may require in the event of extreme weather, including:
SERVPRO is Here to Help® 24/7
No matter the day or time—whether on a holiday, weekend, or at 3 in the morning—SERVPRO is ready to service your cleanup and restoration needs. And no matter the scope of damage, SERVPRO is prepared to handle both large and small cleanup jobs in residential and commercials spaces. With more than 2,100 franchises across the United States and Canada, there is a franchise nearby. Find your local SERVPRO today and give us a call.
From storm damage caused by hurricanes, tornadoes, hail, blizzards, mudslides, and more, SERVPRO offers water damage cleanup, fire damage cleanup, mold damage remediation, biohazard cleanup, construction services, and has over 50 years of experience. When disaster strikes, let the #1 choice in cleanup and restoration arrive to help restore your property to pre-loss condition.
For more information, visit our FAQ and Glossary.
Sources:
https://www.azcentral.com/story/news/local/phoenix-weather/2023/07/19/phoenix-weather-records-broken-during-heat-wave/70430567007/
https://www.accuweather.com/en/weather-news/what-is-a-bomb-cyclone/433474
https://www.cnn.com/2023/08/01/weather/phoenix-us-heatwave-streak-climate/index.html
https://www.foxweather.com/weather-news/daily-weather-update-february-1-2023
https://www.nature.com/articles/s41598-022-15474-2#ref-CR8
https://www.nbcnews.com/science/environment/california-drought-storms-tornado-weather-rcna76410
https://www.ncei.noaa.gov/access/monitoring/monthly-report/national/202302
https://www.noaa.gov/stories/what-are-atmospheric-rivers
https://www.science.org/doi/10.1126/sciadv.aax4631
https://www.scientificamerican.com/article/extreme-heat-is-deadlier-than-hurricanes-floods-and-tornadoes-combined/
https://twitter.com/NOAASatellites/status/1656732218663010304
https://www.wunderground.com/article/storms/severe/news/2023-03-22-california-bomb-cyclone
---