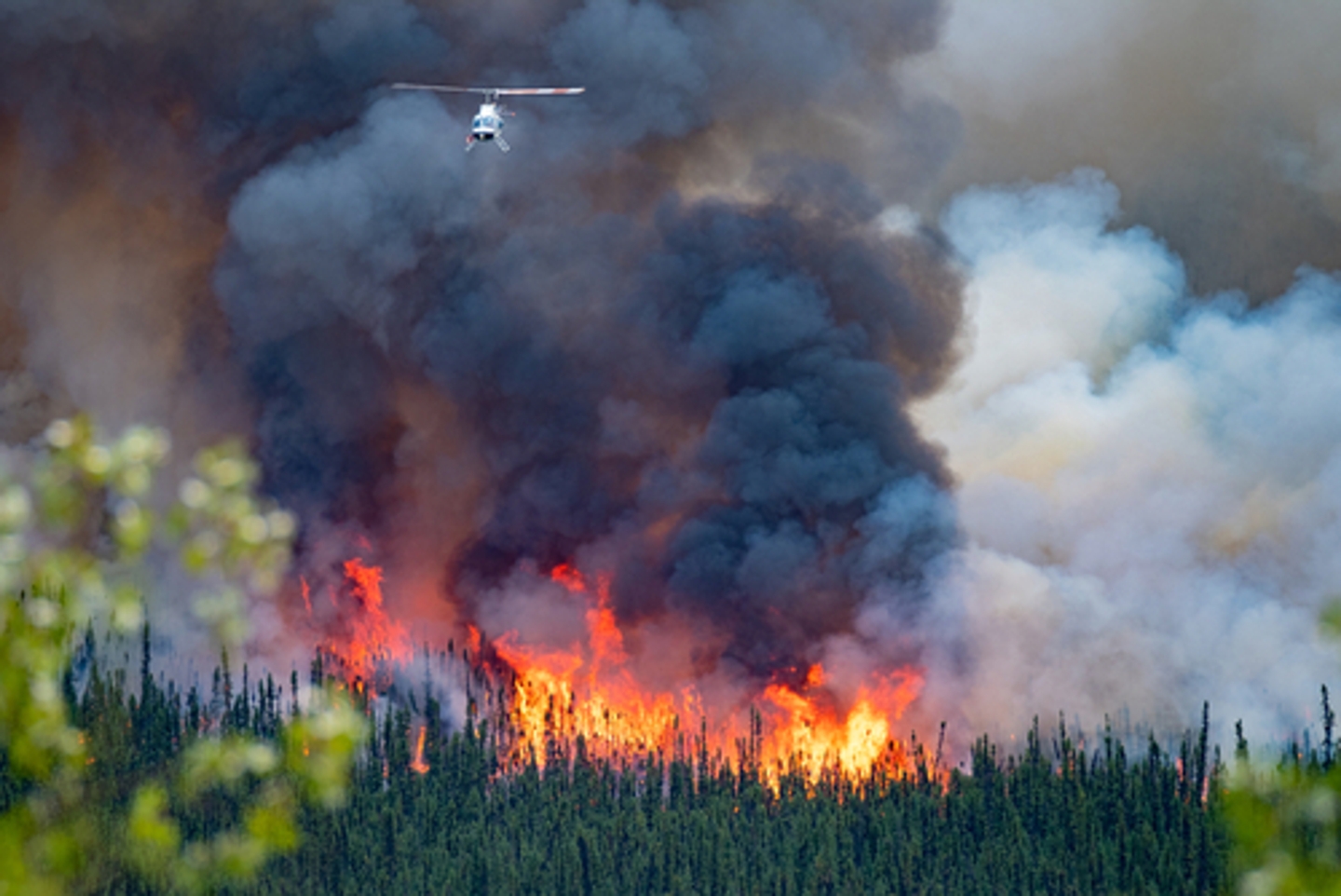 ---
Since late April, smoke from wildfires in Canada has continually drifted south into the United States. By early summer 2023, the northeastern half of the country was bathed in an orange haze from wildfire smoke. As the fires continue to burn, hazy air is still a risk, and eastern cities are still experiencing bad air quality and smoky conditions caused by the wildfires that started in early spring.
Here are 5 things to know about the Canadian wildfires.
Why Does Canada Have So Many Wildfires?
Canada has so many wildfires due to a combination of record heat, drought, and the world's largest intact forest ecosystem. According to Edward Struzik, a fellow at Queen's Institute for Energy and Environmental Policy at Queen's University and Canada, and author of "Dark Days at Noon, The Future of Fire," climate change also plays a part.
"Now that the Arctic is warming faster than the rest of the world," Struzik continues, "the jet stream is weaker, a little wonkier. That's one reason why we see hot, dry weather systems stall, allowing heat domes to build and set the stage for fire."
How Big is the Wildfire in Canada?
The Milwaukee Journal Sentinel indicates the size of the Canadian wildfire equals 7.8 million hectares (or approximately 19.2 million acres) of Canadian land. Sourced from the Canadian Interagency Forest Fire Centre, it is important to note that this figure is since 2023.
Conversely, over 120 million Americans are under air quality advisories, approximately covering the region from Minnesota to New York, and down to the Carolinas. It is important to keep in mind, however, that these numbers and affected areas are constantly changing; watch or listen to your local news for the latest information.
Map of Canadian Wildfires
The Blue Sky Canada Smoke Forecast lets you track when and where wildfire smoke may happen over the next two days. Review this useful tool for more information on the path of the Canadian wildfires and how they are moving across North America. AirNow.gov also offers a map illustrating the wildfire smoke's progress.
Wildfires Affect Air Quality Across the U.S.
The north and eastern half of the United States has been most affected by smoke from the wildfires. Millions of people across the country are under air quality alerts as the smoke moves across the United States.
Air quality in New York has been so unhealthy that the governor has distributed masks to residents. In Detroit, smoke mixed with a dense fog to reduce visibility to below a quarter mile, making drivers very careful, according to USA Today. Ultimately, it is advised you use caution when venturing outside, and stay mindful of health risks associated with outdoor activity, especially if you are elderly or have a respiratory condition.
How Harmful is Bad Air Quality?
Poor air quality can have negative effects on your health. CBS News indicates that poor air quality can affect breathing ability. It can also cause asthma attacks, bronchitis, coughing, chest pains, an irritated throat, and reduced lung function. The EPA indicates wildfire smoke and poor air quality can often heighten someone's risk of visiting the emergency room.
SERVPRO® is Available Around the Clock in an Emergency
The SERVPRO Emergency Ready Plan is an optimal way to prepare your family, employees, and others for natural disasters or emergencies, including wildfires. This critical document will inform you and others what to do, where to go, and other need-to-know information during a crisis. It can also minimize downtime and further damage during or after a disaster such as a wildfire; if you run a business, you will know precisely what to do when catastrophe strikes.
Set up your Emergency Ready Plan here.
SERVPRO is Ready 24/7/365
If a wildfire or any disaster strikes your home or business, remember SERVPRO is just a phone call away. Our professionals are trained to clean up and restore your home or business, and with 24/7 availability, know your local SERVPRO franchise will be there at a moment's notice to begin the cleanup, restoration, and construction process after a wildfire.
With over 2,100 franchises across the United States and Canada, rest assured there is a SERVPRO franchise nearby. With the personalized care of a local restoration company but the resources of a national brand, SERVPRO technicians are committed to promptly arriving onsite and providing timely mitigation services. Wildfires are dangerous and stressful, but the aftermath, including fire damage and water damage, can be greatly alleviated with the helping hand of your local SERVPRO.
For more information, please visit our FAQ and Glossary.
Sources:
https://www.airnow.gov/wildfires/
https://www.cbsnews.com/news/how-did-wildfires-in-canada-start-spread-to-europe-midwest/
https://www.cbsnews.com/news/health-effects-of-wildfire-smoke-bad-air-quality-toxic/
https://www.cbsnews.com/news/map-canadian-wildfires-2023-where-are-the-fires-ontario-quebec/
https://www.cnn.com/2023/06/29/us/canada-wildfire-smoke-great-lakes-thursday/index.html
https://www.epa.gov/clean-air-act-overview/air-pollution-current-and-future-challenges
https://firesmoke.ca/forecasts/current/
https://www.jsonline.com/story/news/2023/06/28/what-to-know-about-the-ongoing-canadian-wildfires/70364230007/
https://www.usatoday.com/story/news/nation/2023/06/28/areas-affected-by-canadian-wildfire-smoke-grow-us/70363905007/
---