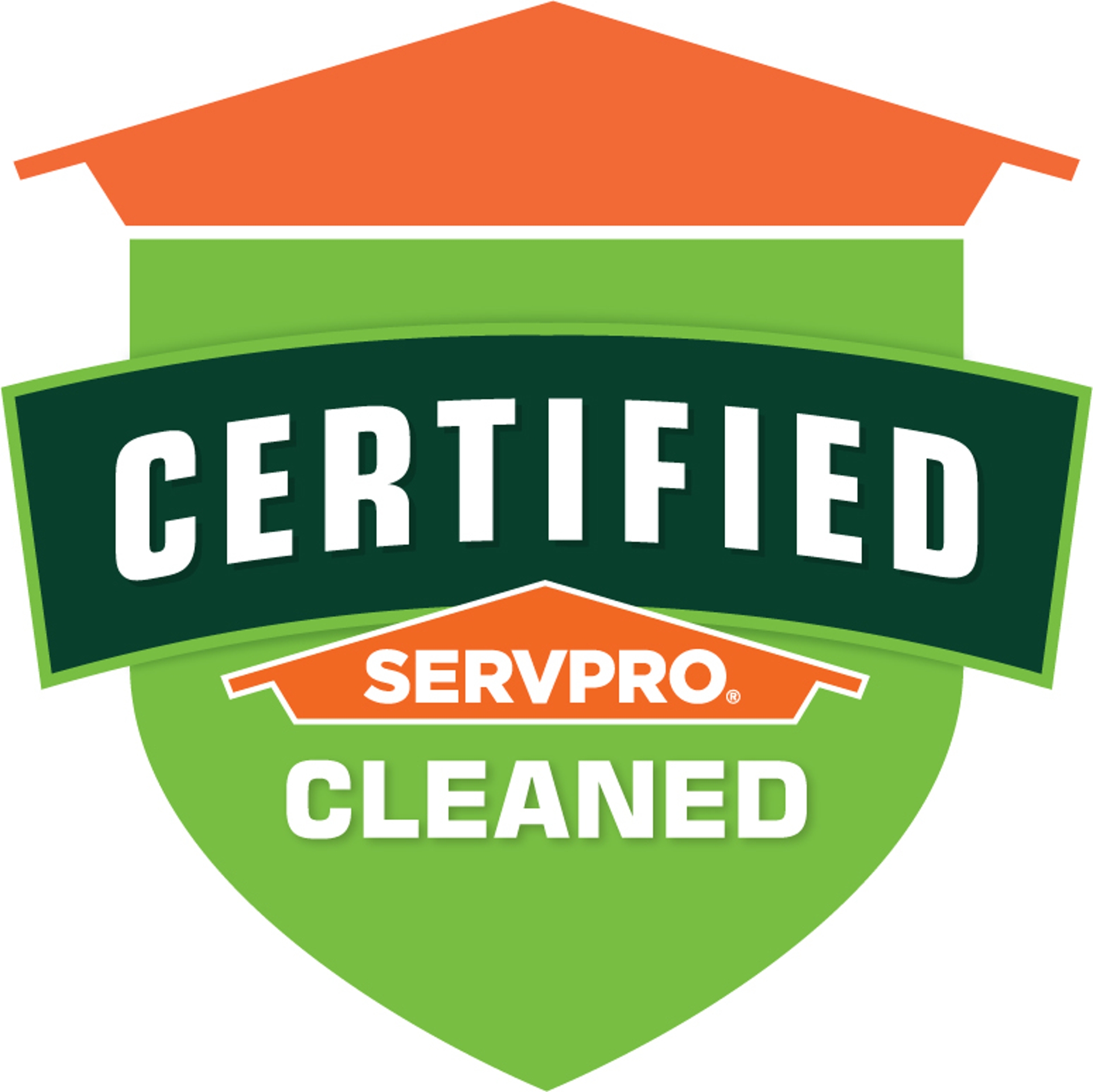 COVID-19 Cleaning
When you see that a business has been Certified: SERVPRO® Cleaned, you can be confident it's been cleaned using the processes and procedures used by SERVPRO for biohazard remediation for more than 50 years.
Creating Healthy Spaces With a Higher Standard of Clean
As we continue the battle against COVID-19, it's important to feel confident that the place where we gather is clean and safe. SERVPRO knows that we all have a new sense of what it means to be clean, and that's why we have the Certified: SERVPRO Cleaned program. When you see our CSC shield in the door of businesses in your community, you can be sure it's a clean environment. This defensive and proactive pathogen cleaning program goes well beyond standard janitorial cleaning practices. SERVPRO is dedicated to inspiring confidence in communities across the country with Certified: SERVPRO Cleaned. With more than 50 years of experience in viral pathogen cleaning, you can trust us to bring a higher standard of clean to your local businesses.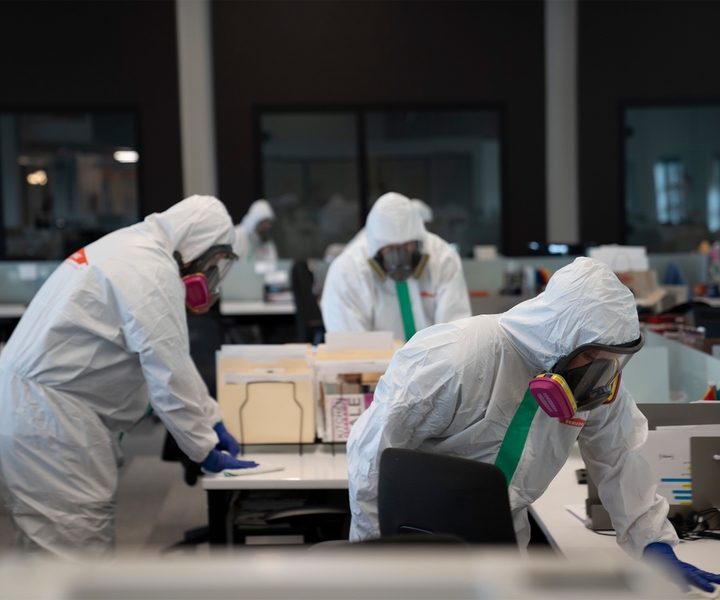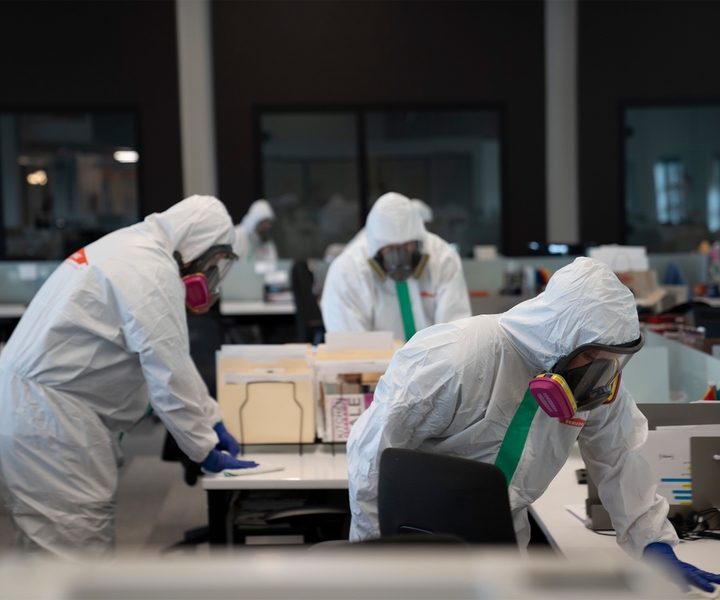 Learn More About Certified: SERVPRO Cleaned
In the face of the pandemic, SERVPRO has helped tens of thousands of businesses in the United States and Canada keep their doors open safely. Whether or not you've had a positive case of the novel coronavirus, we can deep clean your business or commercial property as a proactive measure that gives employees and customers confidence in gathering there. Interested in our Commercial Services? Check out Certified: SERVPRO Cleaned for businesses.
The Certified: SERVPRO Cleaned Process
When you see the Certified: SERVPRO Cleaned shield on the door or inside the businesses in your community, you can know that space has been cleaned to a higher standard, so you can feel safe to go there. This thorough deep COVID cleaning has 3 phases- we call them the "3 C's":
Consult
We customize a cleaning program based on the unique needs of each business.
Clean
In this step, our trained professionals will use EPA-approved hospital-grade cleaning solutions to clean a facility based on the particular needs of that business. We adhere to the cleaning and decontamination standards set by the CDC, cleaning all touchpoints and surrounding surfaces.
Certify
You'll know a business is Certified: SERVPRO Cleaned by the shield posted on their front window. Our shield represents their commitment to the comfort and security of their employees, customers, and community.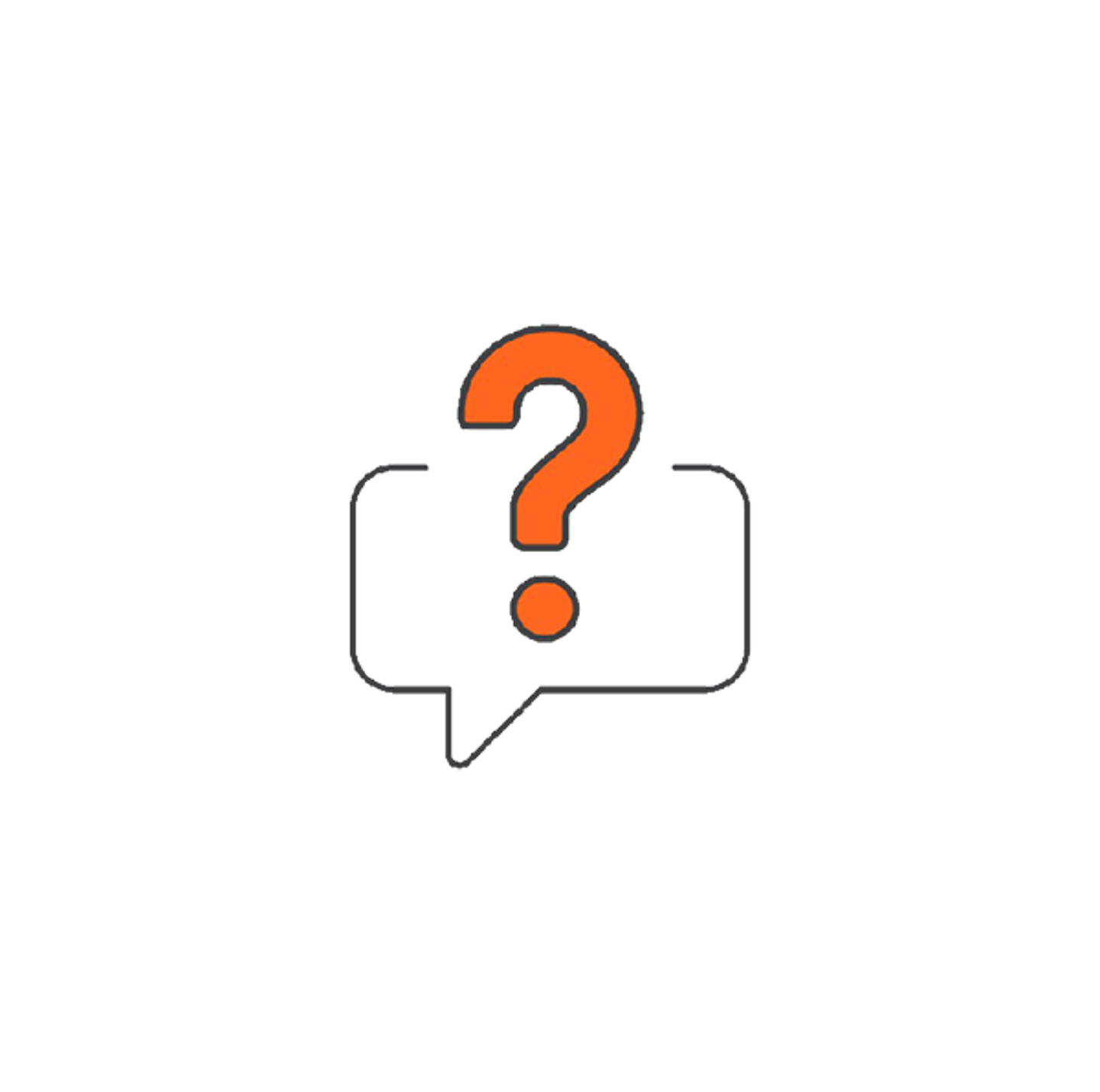 What types of properties can you clean?
SERVPRO can professionally clean residential homes, small and large businesses, schools and universities, commercial buildings, factories and plants, government buildings and more. Our Certified: SERVPRO Cleaned defensive cleaning program was developed to specifically address COVID-19. We perform proactive cleaning services to help minimize transmission, as well as cleaning after a possible or confirmed exposure.
What chemical do you use to clean?
While we use a variety of disinfectants that are designed to kill harmful bacteria and viruses, ServprOxide™ is employed most often in COVID-19 situations. ServprOxide™ is a hospital-grade disinfectant that has demonstrated effectiveness against viruses similar to SARS-CoV-2 on hard, non-porous surfaces. It is approved by the CDC for COVID-19 cleaning.
How do you keep your technicians safe?
Our technicians are professionally fitted for their specific Personal Protective Equipment (PPE), which is worn when conducting COVID-19 cleaning. SERVPRO professionals are trained to safely handle these contaminates according to the CDC and other governmental agency protocols.
Recommended For You
Here to Help® and Ready to Respond

About Coronavirus

Beginning in 2020, The Centers for...

If the air coming out of your vents smells musty, or your air vent looks dirty, it could b...

As a trusted leader in the restoration industry, you can depend on SERVPRO, whether you ne...