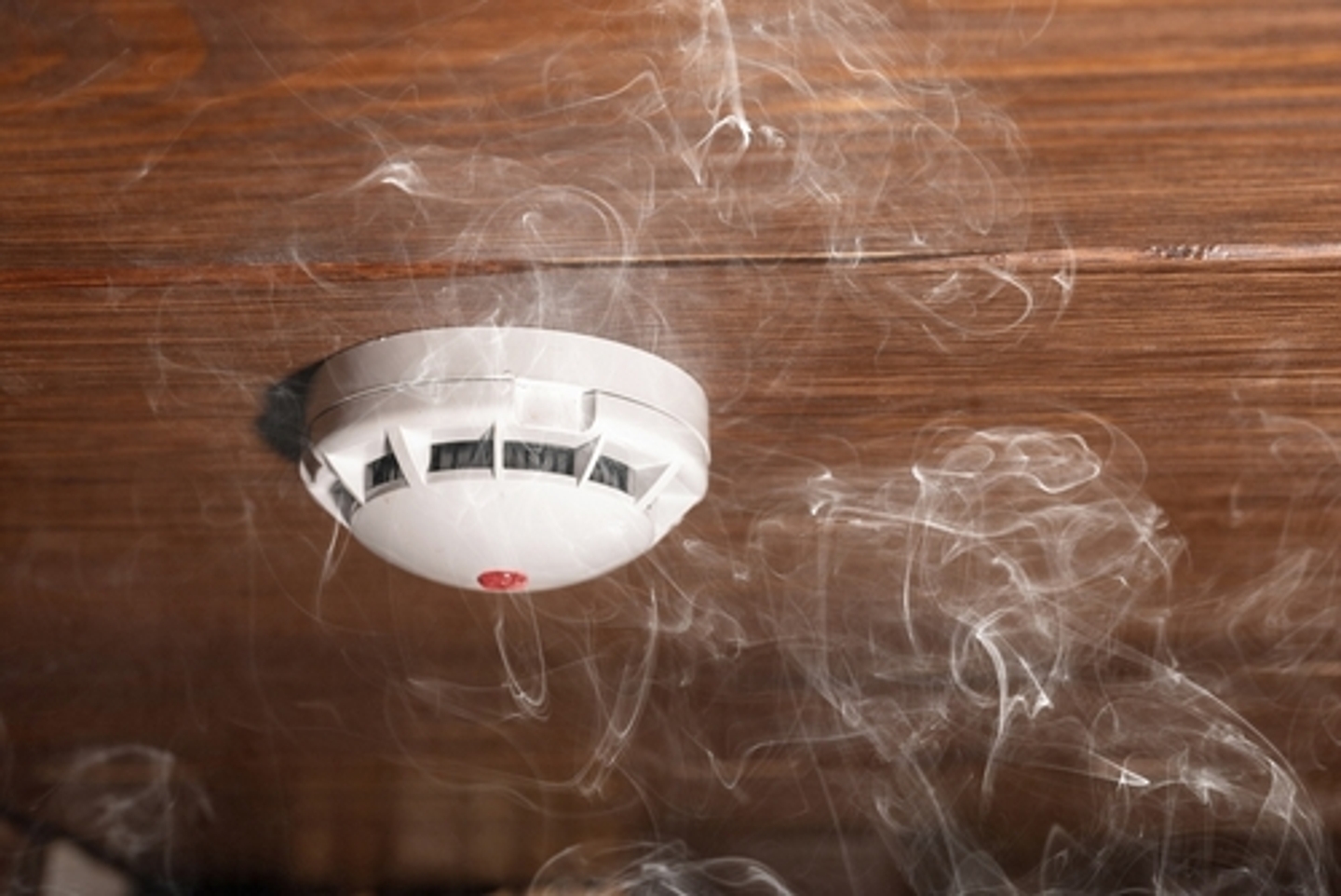 ---
Fires are usually unexpected, and can be devastating to your home or business. Having a safety plan in place is an important step toward increasing the chances of survival for your family and employees.
A key component to any fire safety plan is a smoke detector. These small yet critical devices play a vital role in safeguarding lives and property. Smoke detectors are designed to detect the presence of smoke in the air and emit a loud alarm, alerting occupants to the potential danger of a fire. By providing early warning, these safety tools significantly increase survival rates. Throughout this article, we will discuss how properly installing smoke detectors can help with early fire detection, protecting your property and even preventing fires.
Early Fire Detection
One of the primary reasons for installing smoke detectors is their ability to detect fires in their early stages. Smoke detectors are designed to sense even the smallest traces of smoke, triggering an immediate alarm. Fires can spread rapidly, filling a building with toxic smoke and intense heat within minutes. According to the National Fire Protection Association, you may have as little as 1-2 minutes to escape safely once the smoke alarm sounds.
Early detection enables occupants to initiate evacuation procedures promptly, contact emergency services, and take necessary measures to minimize the damage caused by the fire. The American Red Cross lists the number 1 way to prepare for a home fire as installing and maintaining smoke detectors.
Protecting Property
In addition to safeguarding lives, smoke detectors also play a vital role in protecting property. Fires can cause extensive damage to buildings, possessions, and valuable assets. By detecting fires early, smoke detectors facilitate a prompt response, allowing firefighters to arrive quickly and contain the fire before it spreads and intensifies. This early intervention can help minimize property damage, reduce repair costs, and speed up restoring affected areas.
If your home or business is affected by fire damage, SERVPRO® is Here to Help®. SERVPRO professionals are highly trained, and have the experience, tools, and knowledge to clean up fire damage and remove the smell of smoke. There are five different services involved when a home or business is damaged by fire. SERVPRO technicians are specially trained to handle this complex process that aims to get you back inside your property as soon as possible.
Mitigation. SERVPRO professionals will secure your property to prevent further damage. Any openings to the home will be boarded up, bulk debris removed, and corrosion mitigation begun in order to increase the likelihood of restoration of sensitive surfaces. If water damage from firefighting efforts has occurred, SERVPRO professionals will work to remove water and begin the drying process.
Structural Cleaning and Damaged Material Removal. Non-salvageable surfaces and materials will be carefully removed and disposed. Smoke residues will be removed from salvageable walls, ceilings, and structural components of the property.
Contents Cleaning. Your personal property will receive personalized focus, with cleaning taking place right there or off-site, depending on the situation.
Specialty Restoration Services. If there is anything that requires special attention (electronics, art, furniture refinishing), SERVPRO professionals will ensure a specialist is tasked to complete the work.
Reconstruction. Sometimes, SERVPRO professionals must build back areas that were too damaged to restore.
Fire Prevention
Smoke detectors not only detect active fires but also serve as an essential tool in fire prevention. Many modern smoke detectors are equipped with advanced features such as heat detection and carbon monoxide monitoring. These capabilities enable them to identify potential fire hazards before they escalate into full-fledged fires. By alerting occupants to the presence of smoldering materials or hazardous gases, smoke detectors provide an opportunity to take preventative measures, such as safely disposing of flammable substances or addressing faulty electrical equipment.
In addition to using a heat detector, or combination smoke and carbon monoxide detector, here are some tips that Travelers recommends for preventing house fires:
Check your heating sources. Do not place space heaters near furniture, curtains, or any other flammable items.
Clean your stove and/or oven. Food build-up can later ignite when the stove or oven is turned on.
Check your dryer's airflow. Clean out the dryer vent regularly to prevent build-up and clean the lint filter after each load.lint filter
Check your chords. Use surge protectors, unplug electronics or electrical appliances when you aren't using them, and routinely check for fraying chords/exposed wires.
Do not leave food unattended. Never leave pots or pans unattended on the stove.
Practice caution with candles. Always put out candles if you're leaving a room or before you fall asleep.
Keep your fireplace safe. Have your chimney inspected routinely to see if it needs to be cleaned or repaired.
Keep a fire extinguisher handy. Place a fire extinguisher in the kitchen and laundry room.
Here to Help 24/7
If your home or business has been damaged by a fire, call SERVPRO for professional fire cleanup and restoration services. Whether you're seeking residential or commercial fire restoration, SERVPRO professionals are available 24/7 to help return your home or business to pre-loss condition. We understand that facing the damage a fire can cause is stressful and traumatic. Trust our content restoration specialists to help restore your art, legal documents, family photos, and other sensitive documents. SERVPRO has been in business for over five decades, so you can be confident that all our knowledge and elite equipment will arrive at every job, ready to assist.
Our technicians undergo continual training, and live in the areas they service, giving them local knowledge of their neighborhoods along with the resources of a national brand. SERVPRO has over 2,100 franchise locations across the United States and Canada, and our technicians are always ready to tackle any job, big or small. We are committed to returning your home or business to pre-loss condition, "Like it never even happened." So, when you're struck by fire or other damage, give SERVPRO a call.
For more information, visit our FAQ and Glossary.
Sources:
https://www.redcross.org/get-help/how-to-prepare-for-emergencies/types-of-emergencies/fire/home-fire-preparedness.html
https://www.nfpa.org/Public-Education/Staying-safe/Preparedness/Escape-planning
https://www.travelers.com/resources/home/fire-safety/how-to-prevent-house-fires
---