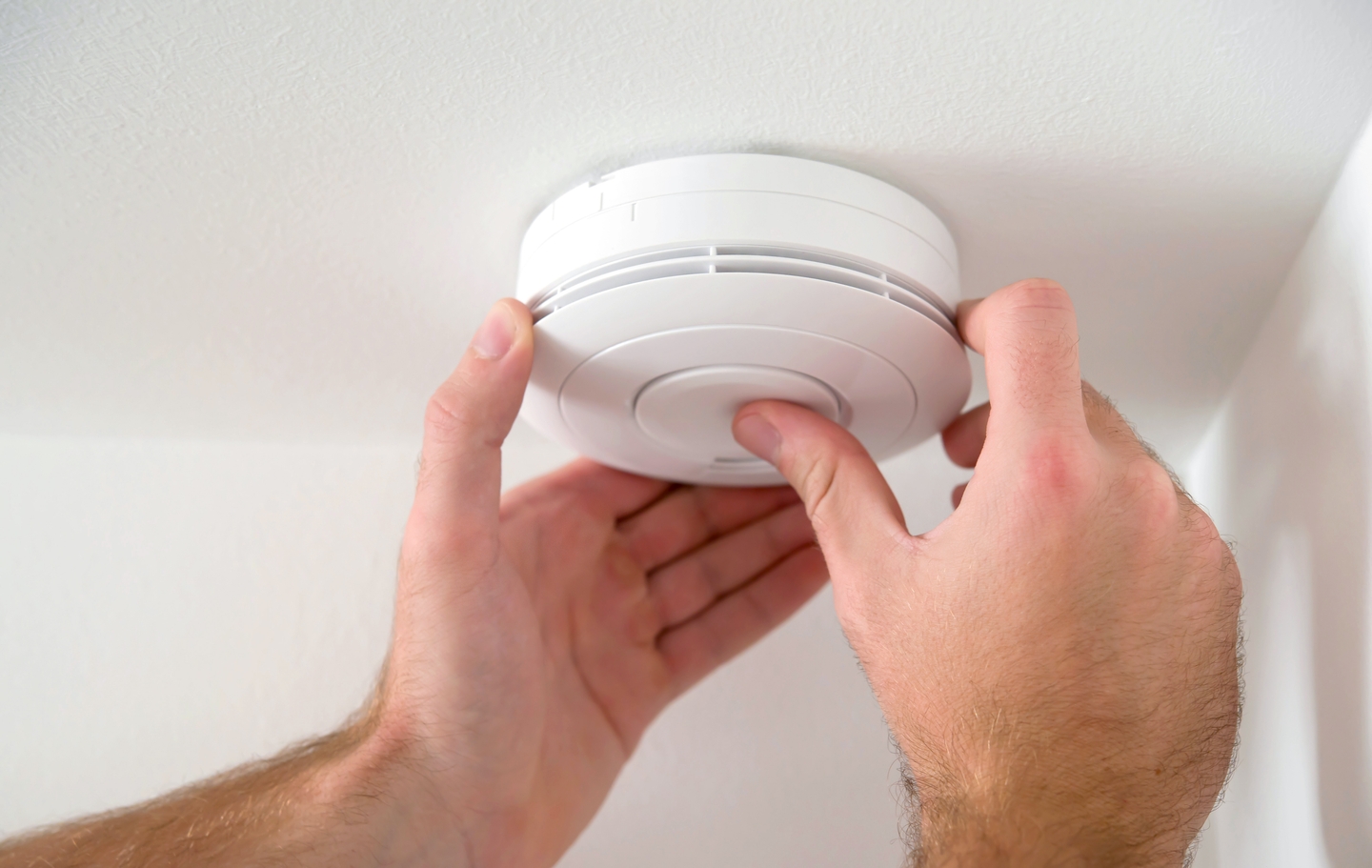 ---
Smoke detectors are an essential part of any home or business's fire safety plan, but they can sometimes seem to go off for no reason at all. This can be frustrating and even alarming, but it's important to understand why it happens and how to fix it. In this article, we'll explain how smoke detectors work, common reasons why they go off, and what you can do to prevent false alarms.
How Do Smoke Detectors Work?
Smoke detectors are designed to sense the presence of smoke and alert you to the potential danger of a fire. They do this by using a small, sensitive sensor called an ionization chamber. When smoke particles enter the chamber, they disrupt the flow of ions, which triggers the alarm.
However, smoke detectors are not perfect. They can be triggered by a variety of factors, including:
Dust and other airborne particles
Insects and other small pests
Steam and other moisture
Changes in temperature
Malfunctioning sensors or other components
Why Do My Smoke Detectors Keep Going Off?
If your smoke detectors seem to be going off randomly, it's likely due to one of the factors listed above. Dust and other particles can easily build up in the ionization chamber, causing false alarms. Insects and pests can also find their way into the chamber, disrupting the flow of ions and triggering the alarm.
Moisture is another common cause of false alarms. If your smoke detectors are located near a bathroom, kitchen, or other areas with high levels of humidity, they may be more likely to go off. This is because steam and other moisture can also disrupt the flow of ions in the ionization chamber.
What Can Set Off a Smoke Detector?
In addition to the factors mentioned above, there are several other things that can cause your smoke detectors to go off. For example, sudden changes in temperature can disrupt the ionization process and trigger an alarm. This is especially common in homes with central heating and air conditioning, where the temperature can fluctuate throughout the day.
Malfunctioning sensors or other components can also cause false alarms. Smoke detectors have a limited lifespan and need to be replaced every 10 years or so. If your smoke detectors are older, they may be more prone to false alarms.
It's also possible that your smoke detectors are simply too sensitive. Some models are designed to be extra sensitive to smoke, which can be helpful in a real emergency but can also lead to false alarms. If you think your smoke detectors are too sensitive, you may need to adjust the sensitivity settings or consider replacing them with a less sensitive model.
How to Change Batteries in a Smoke Detector
One of the easiest ways to prevent false alarms is to make sure your smoke detectors have fresh batteries. Over time, the batteries in your smoke detectors will lose their charge and become less effective. This can cause the detectors to malfunction and go off for no reason.
To change the batteries in your smoke detectors, follow these steps:
Locate the smoke detectors in your home. They should be on every level of your home, including the basement and attic.
Press the test button on each smoke detector to make sure it's working properly.
Locate the battery compartment on each smoke detector. It's usually located on the back or side of the detector.
Open the battery compartment and remove the old batteries.
Insert new batteries, making sure they are oriented correctly.
Close the battery compartment and press the test button again to make sure the detector is working properly.
Remember to replace the batteries in your smoke detectors every 6 months to ensure they are working properly.
A working smoke detector is an essential part of fire prevention in your home or business. If your home or business has been damaged by a fire, call SERVPRO® for professional fire cleanup and restoration services. Whether you're seeking residential or commercial fire restoration, our team is available 24/7 to help you get your home back to normal. We understand that oftentimes, the aftermath of a fire may require roof tarping and board-up services, as well as construction for both residential and commercial properties. SERVPRO® has been in business for over 5 decades, so you can be confident that all our knowledge and elite equipment will arrive at every job, ready to assist.
With a dedicated crew of professionals, rest assured we are always available. Our technicians undergo continual training, and live in the areas they service, giving them local knowledge of their neighborhoods along with the resources of a national brand. SERVPRO® has over 2000 franchise locations across the United States and Canada, and our technicians are always ready to tackle any size job. We are committed to returning your home or business to preloss condition, "Like it never even happened." ® So, when you're struck by fire or other damage, give SERVPRO® a call.
For more information, check out our FAQ and Glossary.
Sources:
https://www.nfpa.org/Public-Education/Staying-safe/Safety-equipment/Smoke-alarms
---