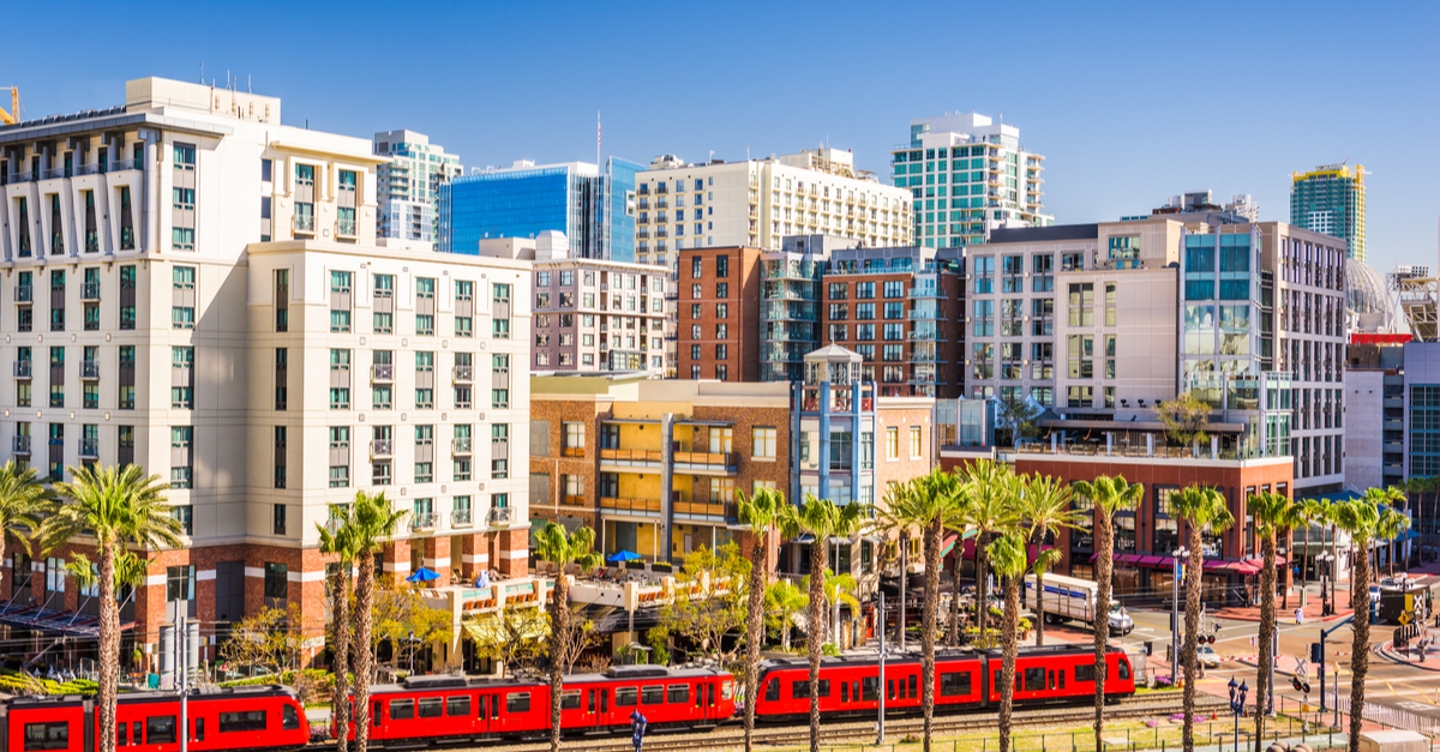 San Diego's Cleanup and Restoration
Commercial and Residential Damage Cleanup and Repair
When Water-Fire-Storm Damage Happens in San Diego, We're Ready.
Whether you're looking for restoration, cleaning or construction services, we're here to help 24/7.
Often called "the birthplace of California," lovely San Diego is known for its consistent, temperate weather and endless beaches. But look closer, and you'll see there's more to this city than meets the eye. Did you know San Diego is the second-largest city in California? Beyond that, San Diego is home to LEGOLAND California and several historic parks and museums, making this city a treat for all ages.
When it comes to severe weather, residents and business owners of San Diego know that, despite its beauty, the area is not immune to rain, water damage, mold infestations, and fire damage in your home or business. That is why locals need a group of worthy cleanup and restoration professionals on standby, prepared to be at their doorstep within one hour of contact. And that is where SERVPRO® comes in, should disaster strike.
24-Hour Emergency Service
Home to standout sports teams, the famous San Diego Zoo, and a variety of unique culinary treats and stops (Del Mar Fair anyone?), San Diego is a shining city in Southern California boasting a routinely steady temperature of approximately 70 degrees, virtually year-round. Yet even "America's Finest City" can be hit with severe weather like storms and rain, bringing an onslaught of damage, including moisture and mold. Fire is possible, too, and often occurs when you least expect it.
Our highly rated specialists are:
Highly Trained Water, Fire and Mold Restoration Technicians
IICRC – Certified Restoration Specialists
Recommended by most Insurance Companies
Faster to Any Size Disaster
Thankfully, when these severe weather events and disasters hit, know SERVPRO franchise professionals are available 24/7/365, ready to help with any type of cleanup and restoration at a moment's notice.
SERVPRO, The Best Restoration Services in the San Diego Area
Locally Owned and Operated
Trusted Leaders in the Water Restoration Industry
Advanced Water Inspection, Extraction, and Drying Equipment
San Diego residents and business owners know that sometimes, weather and other disasters bring water and fire damage their way. This is why, from Point Loma to La Jolla, Navajo to Scripps Ranch, and everywhere in between, you can count on SERVPRO to help with all your restoration, cleanup, and mitigation needs. Whether it's fire damage - including soot and smoke odor -- water, mold, or a biohazard response in your home or business, SERVPRO is prepared to make it "Like it never even happened,"® at a moment's notice. Give us a call anytime. You can count on your local SERVPRO franchise to be at the ready, prepared to service your property within one hour of contact.
Have Questions? We're Here to Help.®
When homes and businesses across San Diego, Chula Vista, and Carlsbad require the best restoration service provider, contact SERVPRO. You can count on our area franchises for your water removal, water extraction, and storm damage restoration needs. There is an independently owned and operated SERVPRO location near you. We are available 24/7, 365 days a year. Click now to let us help you.
When homes and businesses require the best professional restoration and cleanup service provider, contact SERVPRO.
Our locally owned and operated SERVPRO franchises are available 365 days a year, 24 hours a day. Give us a click or call, and we will make it "Like it never even happened." ®
Our commercial cleaning professionals are trained to follow CDC protocols for all types of specialty cleaning services for hazardous materials including the novel coronavirus, biohazard, and mold removal.
Click to contact your local SERVPRO for a free, no-obligation consultation with our team of IICRC certified damage restoration specialists. No matter the amount of damage, SERVPRO has over 50 years of experience and over 1900 franchises nationwide.
Recommended For You
Restoring your home or business after fire damage is our main goal. As a leading fire dama...

Mold can grow anywhere. Trust SERVPRO® for reliable mold remediation, abatement, and resto...

Keeping your commercial business looking its best is a priority. When your business requir...