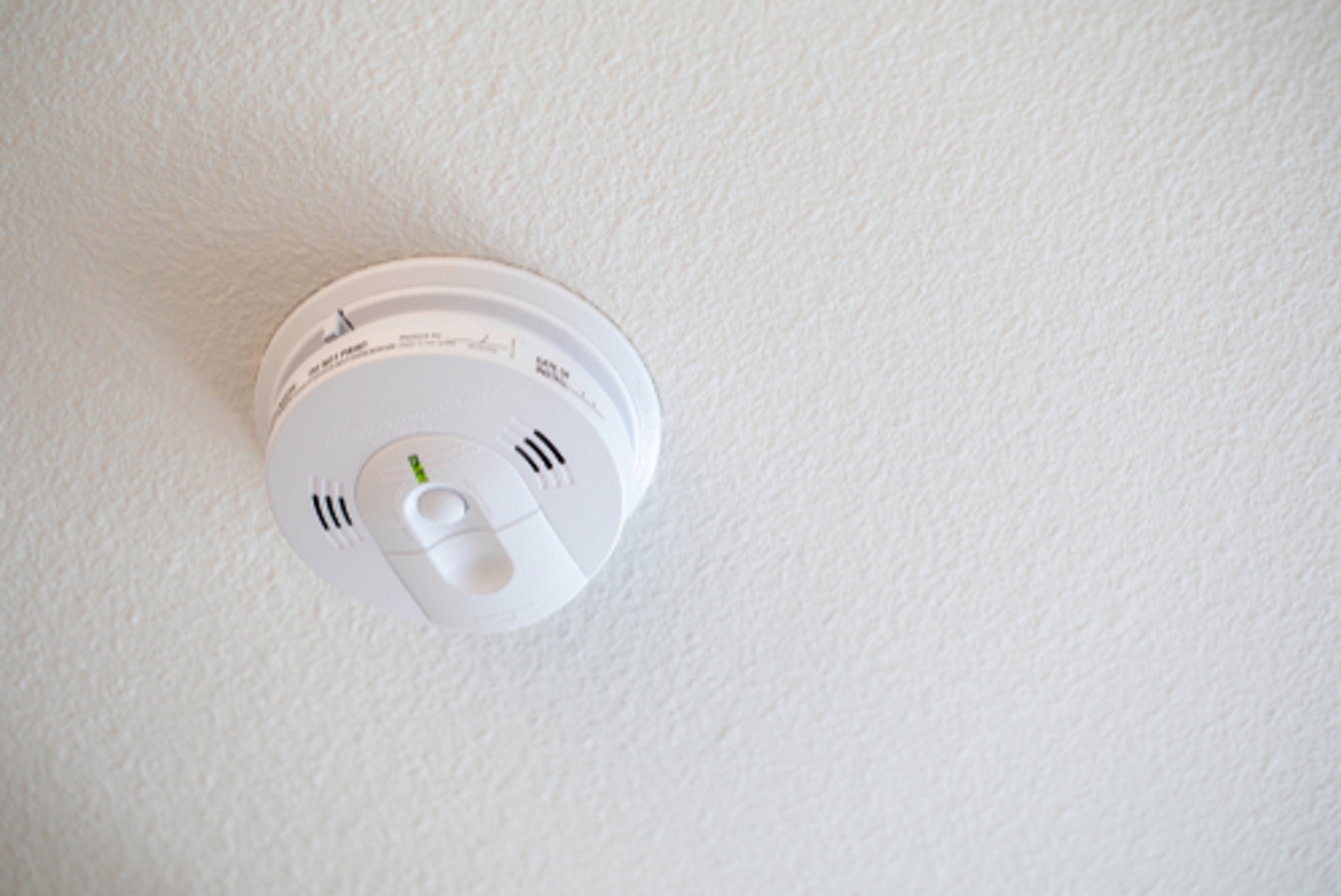 ---
Keeping your home in top shape can be a tall order. Between cooking duties, managing children, pets, plants, or just a clean space in general, a lot of time and energy goes into daily upkeep of running a household. The last thing you should be worrying about is whether your home is prepared for such events as fire and smoke damage, or a carbon monoxide leak. Thankfully, with the advent of advanced technology, there are plenty of options to help ensure your living space has the correct tools installed to alert you of any possible home hazards.
What Are Four Common Types of Home Protection Devices?
While there are plenty of variations to the detectors listed below, they all perform the critical duty of keeping you and your loved ones safe. Four common types of home protection devices we'd like to outline in this article include: 1) smoke detectors, 2) carbon monoxide detectors, 3) earthquake detectors, and 4) home surveillance systems.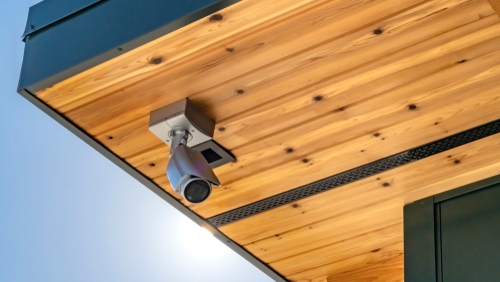 Type 1: Smoke Detector
A smoke detector is a highly useful tool and can sense high volumes of smoke. In fact, according to the National Fire Protection Association, you have a 55% lower chance of dying in a fire if you have a working smoke detector than if you do not. Importantly, the NFPA notes that there is a distinct difference between a smoke alarm and a smoke detector. A smoke detector "is just a sensor that monitors for smoke and is connected to a whole building fire alarm system, while a smoke alarm has both the sensor to monitor for smoke and the speaker that emits the sound to notify the home occupants."
So, what type of smoke detector is right for you? There are plenty of factors to consider, and the NFPA has a plethora of resources that can help you make the proper choice. From deciding whether an ionization or photoelectric detector is best, to hard-wired or battery-operated detectors will help, visit the NFPA's site to discover the details behind these valuable pieces of equipment.
Type 2: Carbon Monoxide Detector
Carbon monoxide is often referred to as the "silent killer" due to it being colorless and odorless. That is why it is highly important your home or business is set up with these detectors.
The Environmental Protection Agency notes that carbon monoxide detectors do not replace fuel-burning appliances. However, they are very useful when it comes to warning you of unusual CO buildup in your property. These buildups can occur from the following:
Running car in a garage
Backdrafting appliance
Backdrafting fireplace
Improperly installed, improperly maintained, or used fuel-burning appliances
When installing a carbon monoxide detector, the EPA advises you follow these important steps:
Ensure you familiarize yourself with all warnings and instructions upon installation
Install a carbon monoxide detector in every hallway, by every sleeping area
Ensure the carbon monoxide detector is certified to the International Approval Services (IAS) 6-96 standard, or the most recent Underwriters Laboratory (UL) standard 2034
Type 3: Earthquake Detector
While earthquakes may not be prevalent in every part of North America, detectors are still important to those who live near fault lines or in other high-risk locations. States such as California use technology such as ShakeAlert, which detects seismic waves, and pushes an alert to your smartphone, warning you of oncoming earthquake activity. This helpful graphic from the U.S. Department of the Interior illustrates the process. According to the California Institute of Technology, while those in the immediate epicenter have little to no time to prepare, those farther out may benefit from a few crucial seconds of early warning.
Are there personal home devices you can use to detect earthquakes? There are. A simple search for earthquake detectors or earthquake alarms on Amazon or your shop of choice will display many different options. Rolling Stone highlights several, including Quake Alarm, GatherWay Earthquake Alarm, A&A Mini Earthquake Detector, and the Quake Escape Earthquake Activated Alarm Light.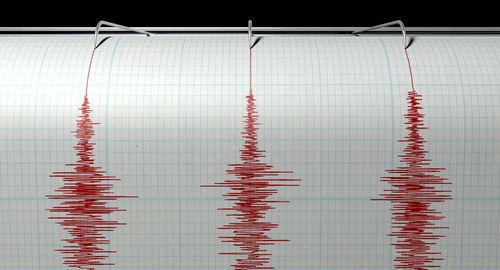 Type 4: Home Cameras and Surveillance Systems
A major benefit of home security systems is the fact that they can alert you to something occurring in or around your property. From theft or graffiti to natural disasters, these surveillance systems continue to increase in popularity; people and businesses like having the ability of monitoring their property in the middle of the night when they hear a strange noise, or in many cases, when they are out of town.
Many people opt for home security camera systems. One of the most popular is the Ring Camera. This handy tool contains many useful features, including alarm systems and video doorbells that allow you to check the status of your property in real-time. However, there are many other options, such as SimpliSafe and Google Nest. The key is to evaluate the features of each and select the one that is best for your needs.
Remember, SERVPRO® offers vandalism and graffiti removal services, as well as board-up and roof tarping, in case of break-ins or other unwanted activity in your home or business.
SERVPRO Can Help You 24/7
Accidents and messes can happen at all hours of the day, sometimes despite your best efforts. While home protection devices, such as carbon monoxide detectors and smoke detectors, are highly useful tools to keep your home or business in functional condition (not to mention occupants safe), you may still find yourself with cleanup and restoration needs. Whenever that occurs, look no further than SERVPRO. With over 2,100 franchise locations across the United States and Canada, our restoration professionals are prepared and well-equipped to assist you with any size disaster.
From water and fire damage to mold damage, biohazard cleanup to odor removal and document restoration, SERVPRO has seen it all, and is dedicated to returning your property to pre-loss condition. Find your local franchise and know you can reach out no matter when. SERVPRO operates 24/7, including holidays, weekends, and in the middle of the night, ready to make it "Like it never even happened."
For more information, visit our FAQ and Glossary.
Sources:
https://www.nfpa.org/News-and-Research/Publications-and-media/Blogs-Landing-Page/NFPA-Today/Blog-Posts/2022/01/28/What-kind-of-smoke-alarm-smoke-detector-should-I-buy
https://www.epa.gov/indoor-air-quality-iaq/what-about-carbon-monoxide-detectors
https://store.google.com/category/connected_home?hl=en-US&pli=1
https://www.usgs.gov/media/images/earthquake-early-warning-basics-0
https://www.rollingstone.com/product-recommendations/electronics/best-earthquake-alert-alarms-1174530/?sub_action=logged_in
---