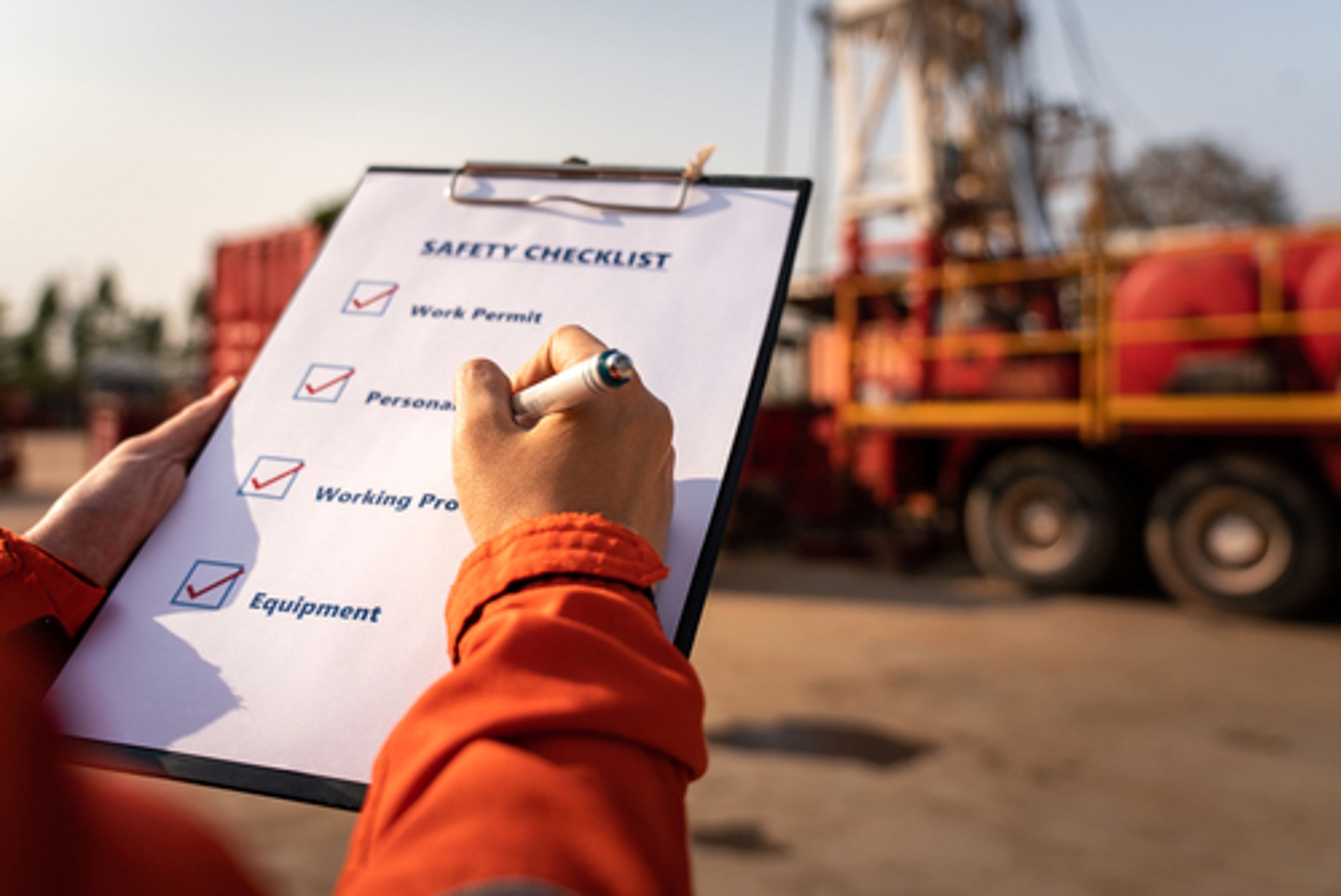 ---
June is National Safety Month, and an important part of ongoing home and business management. National Safety Month was created to help prevent injury and/or death at home and in the workplace. Although safety is always a priority no matter where you live, during the month of June, several safety entities join the National Safety Council to encourage everyone to check their home and workplace for potential hazards that could cause problems or prove hazardous. Additional entities that join the NSC each month include the Centers for Disease Control and Prevention and the National Institute for Occupational Safety and Health.
A History of National Safety Month
The National Safety Council established June as National Safety Month in 1996. The goal, according to the Centers for Disease Control and Prevention, is "to highlight efforts to prevent injury and death, from the workplace to anyplace." What makes National Safety Month especially useful is that entities, such as the CDC, present each week with a separate theme, covering specific, actionable tips. For example, 2022's weekly National Safety Month themes were:
Week 1: Musculoskeletal Disorders (MSDs)
Week 2: Workplace Impairment
Week 3: Injury Prevention
Week 4: Slips, Trips, and Falls
2023's weekly National Safety Month themes are:
Week 1: Emergency Preparedness
Week 2: Slips, Trips, and Falls
Week 3: Heat-related Illness
Week 4: Hazard Recognition
Be sure to regularly visit the CDC's blog to stay abreast of latest tips and best practices. This can help ensure you review safety tips around your home or business to help prevent a fire or other type of disaster, such as water damage, fire damage, mold growth, and more. To get you started, SERVPRO® has some suggestions.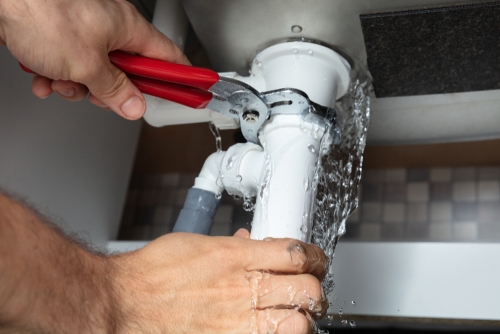 Fire Damage Prevention Tips
The U.S. Fire Administration has some basic recommendations to prevent a fire from starting in your home or business:
Clear your roof, gutters, porch, deck, patio, and fence line of any potentially fire-prone materials (pine needles, dead leaves, etc.).
Rake out landscaping mulch at least five feet away from your home.
Check your yard for any dry areas that embers could land on and continue to burn.
The National Fire Prevention Association offers these additional tips:
Water Damage Prevention Tips
Amid excessive heat, June is a prime suspect for sprinkler usage, which can lead to water damage. But it isn't just the outside that can be a concern; internal leaking or faulty appliances can prove just as damaging. Some common water damage prevention tips include the following, as advised by Chubb:
Insulate exposed pipes.
Regularly check for leaks.
Regularly inspect your roof for leaks, damaged flushing, or other hazards that may cause water damage.
Regularly check for excessive moisture or signs of mold.

Signs of mold growth may include a strong, musty odor. The New York Department of Health also indicates that mold may be present if you notice water stains or warped walls and ceilings. Its most telltale sign is that of fuzzy, spotted, or slimy substances that are often gray or green in color.

Ensure you have a functioning sump pump, and keep up with maintenance.
Keep your gutters clear of debris.
Know where to turn off your water supply in the event of an emergency.
Mold Damage Prevention Tips
Mold is a common growth that exists despite our best efforts. In fact, it can never be fully remediated, and can enter your home or business through an open window or door, on clothing, or even on your pet. Still, there are some general words of wisdom that can reduce your chances of growth. According to researchers at the CDC, tips for mold prevention in your home include:
Fix leaks as soon as they occur.
Regularly clean bathrooms.
Clean your property no more than 48 hours after a flood.

Contact SERVPRO for 24/7 professional assistance.

Consider adding mold inhibitors to paint.
Use a dehumidifier or air conditioner to keep humidity levels in check.

Humidity should not exceed 50% in your home at any point in the day.

Use exhaust fans or other methods to ensure air flows freely through your home.
Consider removing carpets or rugs that suffer a lot of water damage in a flood.

Along these lines, consider not having a carpet or rug in places like the kitchen or bathroom, where there is an increased likelihood of these items suffering water damage.
SERVPRO's Additional Services for June and Beyond
Don't see a service listed in this article and wonder if SERVPRO provides it? Each year, as you prepare for National Safety Month, know you can call on SERVPRO for help with all manner of cleanup and restoration services. With over 2,200 franchises across the United States and Canada, we service 90% of all US zip codes within two hours and provide many different services in addition to water damage cleanup, fire damage cleanup, and mold damage cleanup. This includes but is not limited to: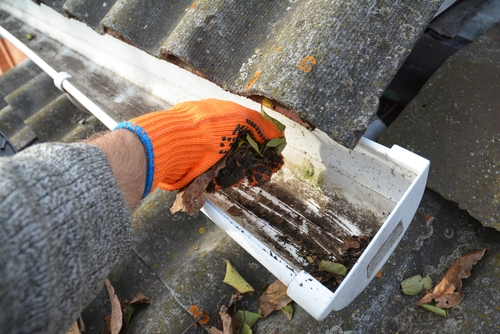 Here to Help® 24/7
Beyond creating an Emergency Ready Plan, which is an ideal first step for National Safety Month preparation, SERVPRO offers a wide array of cleanup, restoration, and construction services. Your local restoration professionals have over five decades of experience across the SERVPRO system, and are prepared to respond to your cleanup, restoration, and construction needs 24/7.
No matter when you experience damage—on a weekday, at 3 in the morning, on a holiday, or on a weekend—SERVPRO is available. Give your local franchise a call, and let us show you why we are the #1 choice in cleanup and restoration. SERVPRO technicians arrive at each job with elite equipment and the technical know-how to respond appropriately and efficiently, no matter the size or scope of damage. We are committed to returning your property to pre-loss condition, "Like it never even happened."
For more information, review our FAQ and Glossary.
Sources:
https://blogs.cdc.gov/niosh-science-blog/2023/06/01/national-safety-month-2023/
https://blogs.cdc.gov/niosh-science-blog/2022/06/02/safety-month-2022/
https://www.cdc.gov/mold/control_mold.htm
https://blogs.cdc.gov/niosh-science-blog/
https://www.chubb.com/uk-en/individuals-families/resources/9-ways-to-protect-your-home-from-water-damage.html
https://www.health.ny.gov/publications/7287/
https://www.nsc.org/work-safety/get-involved/national-safety-month
https://www.nsc.org/workplace/national-safety-month
---