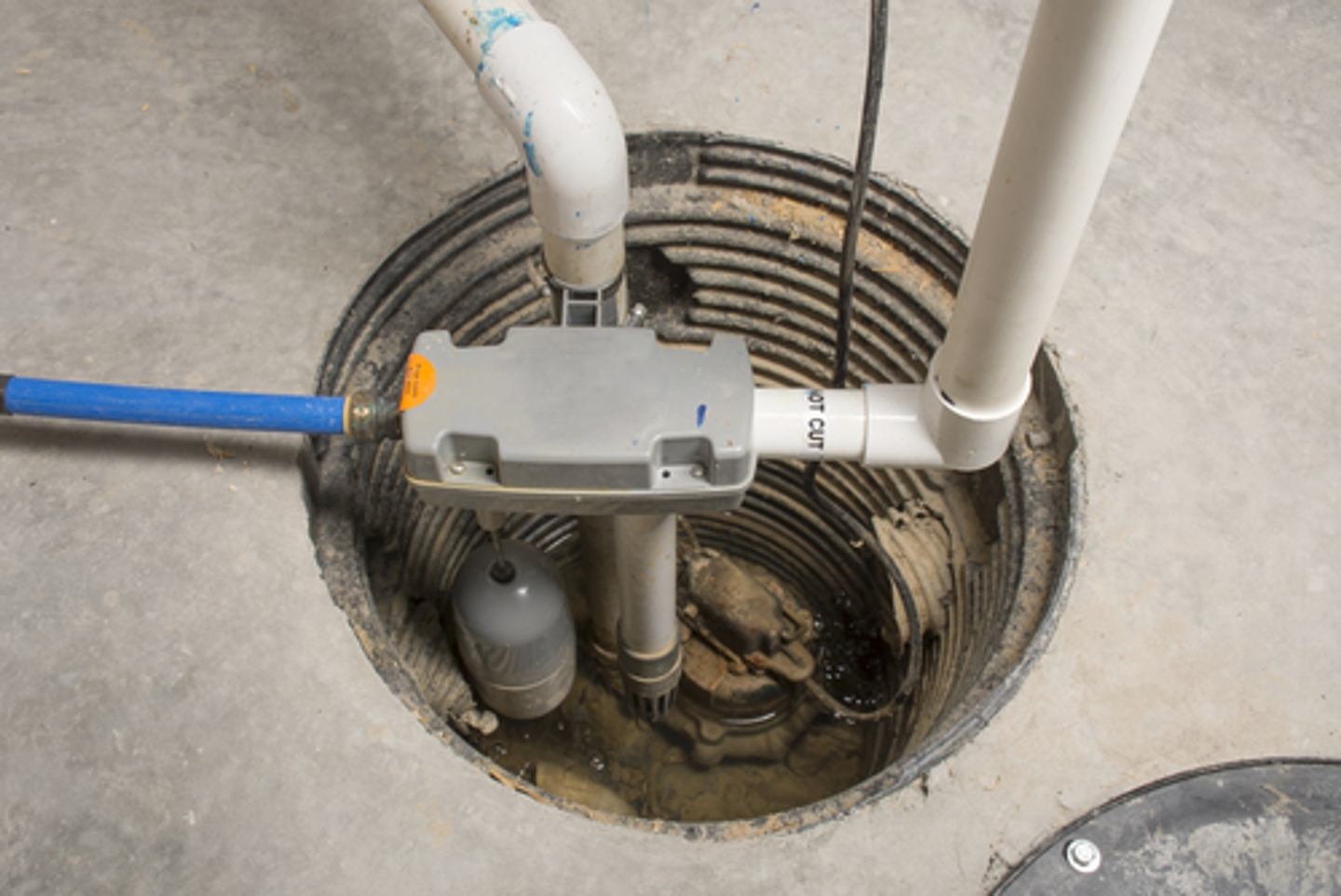 ---
A sump pump is an important part of a functioning household or business. No matter where you live, water is a potential hazard that can leak into your structure, causing unwanted damage. There are also seasonal factors to consider; oftentimes, spring brings about an increase in melting water, which may cause leaks in your basement. So, what should you do? A sump pump may be just what you need. But what is a sump pump and how does it work?
And, what happens if your sump pump fails? The short answer is you get water damage. From major basement flooding to small basement water leaks, a failed sump pump can wreak havoc on your home or business. We did some digging and found some answers to what a sump pump is, how it works, and how SERVPRO® can help if your sump pump stops working.
What is a Sump Pump?
According to Merriam-Webster, a sump pump is defined as "a pump (as in a basement) to remove accumulations of liquid (such as water) from a sump pit."
According to Homes for Heroes, there are four types of sump pumps, which include:
Combination sump pumps, which are ideal for significant flooding or large areas
Pedestal sump pumps, which are typically cheaper and noisier than other sump pumps
Submersible sump pumps, which usually do not have as long of a lifespan as other types, but are quiet and, therefore, optimal for installation near living areas

They are usually more expensive than other types
They are usually installed in basements

Battery backup sump pumps, which have a backup battery that will kick in to ensure the pump continues operating in case of a power outage
While sump pumps can range in size, and required horsepower is usually dependent on factors such as depth of basement, area of drainage linked to the sump pump, depth to groundwater, and other factors, North Dakota State University's agricultural department recommends the average household use a sump pump with 1/3 horsepower. However, it is worth checking out a sump pump of 1/2 horsepower, as it may not cost much more. But remember, it is in your best interest to carefully consider factors such as system capacity and total dynamic head when determining which sump pump is best for your property.
"Total Dynamic Head" = "Static Head" (Vertical Lift) + "Friction Head"

Static Head, or Vertical Lift, is the height the water rises when moving through the discharge pipe
Friction Head is equal to the equivalent length of the pipe, plus the actual length, multiplied by the friction loss, divided by 100 (this resource explains the process in detail)
The University of Illinois's College of Agricultural, Consumer and Environmental Sciences advises that selecting a sump pump that's too small or too powerful may result in failure of the pump, so this is an important step of the process.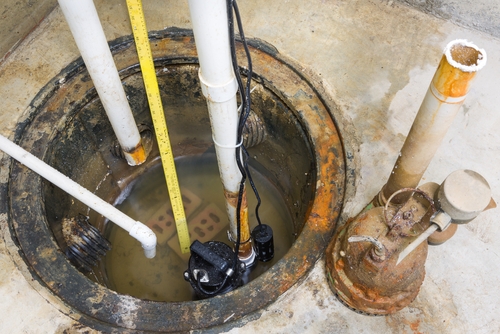 Do All Basements Need a Sump Pump?
Not every basement needs a sump pump, as it largely depends on where you live. However, American Family Insurance recommends you take the following factors into consideration when determining whether you need a sump pump:
You live in a flat area, or location that sits low to the ground
You live in an area where snow and rain are common
You live in the basement of a property
Your property has a basement
Part of your property is underground
Your property has a history of floods
Your basement is continuously wet
Why Do I Need a Sump Pump?
Sump pumps help keep your basement dry. In the event of intense storms, flooding, melting snow, or other excessive moisture, these hardy machines work to ensure your home or business remains free of flood and storm water. A faulty sump pump could spell disaster for your property, so routine maintenance and check-ups are important.
How Does a Sump Pump Work?
Usually located in the lowermost part of a home or building, sump pumps operate by collecting water in a pit beneath the pump. When water reaches a designated point in the pit, the pump begins removing the water to a location outside the property, away from the foundation. This process automatically occurs via a float sensor, and the pipes that carry the water away have check valves to ensure the water does not flow back into the property.
Will a Sump Pump Keep My Basement Dry?
If your sump pump is maintained regularly and in proper working condition, it should keep your basement dry in the event of excessive water. However, factors such as age, maintenance, upkeep of parts, inclusion of battery backup, and more can all contribute to the effectiveness of your sump pump.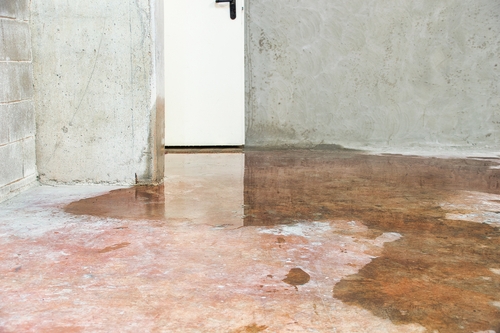 How SERVPRO Can Help if Your Sump Pump Fails
SERVPRO restoration professionals offer a wide variety of cleanup and restoration services, including water damage cleanup and restoration. In the event your sump pump fails, SERVPRO technicians will arrive onsite and implement an eight-step water damage restoration process. This includes:
Emergency contact, where a specialist will ask a series of questions to determine size and scope of damage, equipment required, and other need-to-know information
Inspection and water damage assessment, where SERVPRO technicians will provide an initial assessment of the affected area, to determine the best strategy for handling the job

If necessary, the source of water damage is located and stopped

Water removal, where extraction units, pumps, and other equipment are utilized
Damaged material removal, where restorable documents are removed for remediation

If certain items or documents are beyond repair, this will be communicated to you

Cleaning, sanitizing, and deodorization, where specially-formulated products, as well as specific techniques and equipment, are used to ensure the affected space is properly cleaned
Drying, where industry-leading drying equipment is used to remove the water you cannot see

While all jobs are different, usually drying equipment is placed during the first visit

Monitoring, where specialists will routinely visit your property to ensure the drying process is progressing as intended, and make adjustments as needed
Repairs and construction, where any remaining work such as construction is completed
SERVPRO is Available 24/7
If your sump pump fails and you find yourself in need of immediate cleanup and restoration services such as basement waterproofing, look no further than SERVPRO. With over 2,000 franchises across the United States and Canada, we are the #1 choice in cleanup and restoration for a reason.
Our technicians are dedicated to restoring your property to pre-loss condition no matter the day or time. So, if your sump pump fails or you experience water damage on a weekend, holiday, or at 3 in the morning, SERVPRO will be there. With the personalized touch of a local company but the resources of a national brand, each franchise is highly equipped to handle all manner of water, fire, mold, and other damages. We are Here to Help® and look forward to returning your property to pre-loss condition, "Like it never even happened."
For more information, visit our FAQ and Glossary.
Sources:
https://www.amfam.com/resources/articles/at-home/how-does-a-sump-pump-work
https://www.homesforheroes.com/blog/bpo-buying-home-sump-pump-10-things-need-know/
https://web.archive.org/web/20100331201100/http://www.wq.uiuc.edu/Pubs/SumpPumps.pdf
https://www.merriam-webster.com/dictionary/sump%20pump
https://www.ndsu.edu/agriculture/extension/publications/sump-pump-questions
---