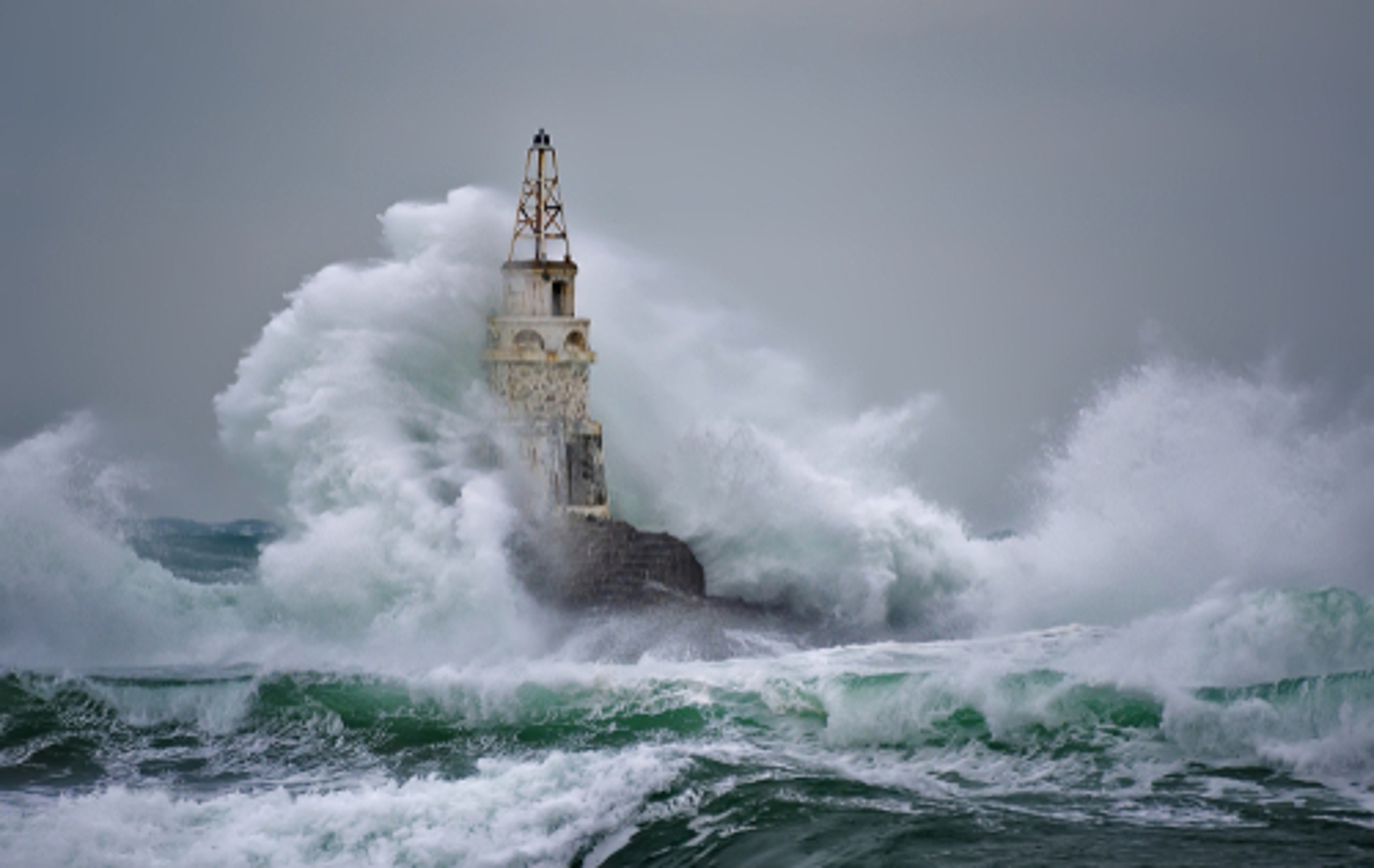 ---
You might be familiar with the weather terms El Niño and La Niña, but have you ever heard of a Super El Niño? If not, you've come to the right place, as some meteorologists indicate the winter 2023 forecast calls for a Super El Niño.
A Super El Niño could bring some unexpected weather extremes. If it does, you can count on SERVPRO® to help with cleanup, restoration, and construction for your home or business.
What is a Super El Niño?
Before diving into what a Super El Niño is, let's recap what a regular El Niño is. According to researchers at the National Oceanic and Atmospheric Administration, an El Niño is a "climate pattern in the Pacific Ocean that can affect weather worldwide." More specifically, during an El Niño weather pattern, warm water is driven toward the west coast of the United States, and trade winds (which normally blow east to west) decline in strength.
During El Niño, because warm water is sent toward the west coast of the United States, the Pacific jet stream is sent south of its regular, neutral position. This means areas in Canada and the northern United States are warmer and dryer than normal. Conversely, the Southeast and Gulf Coast become wetter than normal, and tend to experience increased flooding.
So, what is a "Super" El Niño? Well, according to the National Center for Atmospheric Research, a Super El Niño is simply an El Niño with greater strength than normal.
For reference, a Super El Niño occurred from 2015 through 2016, and brought with it a variety of major weather events, such as:
A record-breaking hurricane season in the central North Pacific.
Droughts in Ethiopia.
The largest year-over-year increase for carbon dioxide readings in Mauna Loa Observatory.
That, and the El Niño of 1997 - 1998, were two of the strongest on record. Some forecasts from the United States Climate Prediction Center indicate 2023's El Niño weather pattern could rival those in strength. In fact, Yale Climate Connections meteorologist Bob Henson indicates that El Niños of intense strength tend to occur every 20 to 25 years, going back to 1950. This, in addition to the research by the National Center for Atmospheric Research, ultimately points to one of the strongest El Niños on record in winter 2023.
How a Super El Niño Affects Winter Weather
Further research by The Washington Post, when splitting the United States into four regions, details that each region will experience a distinct winter season due to this Super El Niño. These weather impacts may include:
California and the Southwest region:
Increased rainfall that can last through the spring.

This rainfall tends to occur in the southern half of California and the desert region of the Southwest.

Excessive storms.
Wet and rainy conditions.
The "northern tier" region:
Dryer than normal conditions.
Mild temperatures overall (although the New England area may experience warmer than normal temperatures).
Florida and the Gulf Coast region:
Wetter than normal conditions.
Excessive rainfall.
The Mid-Atlantic and Northeast region:
Above-average snowfall.
Wetter than normal conditions.
What are Other Effects of a Super El Niño?
Like a "regular" El Niño, a Super El Niño can cause a variety of weather events. According to The Washington Post, some meteorologists indicate that winter 2023 could be one of the most intense on record.
Outside of intense winter weather, the effects of this Super El Niño can include the following, varying by region and country:
Thunderstorms
Excessive flooding
Mudslides
Heat waves
Droughts
Ultimately, the El Niño weather pattern can have significant and devastating weather effects across the globe. It is important to stay tuned to your local and national weather news for the latest information.
Does SERVPRO Clean After Storms?
Yes! SERVPRO provides 24/7 cleanup, restoration, and construction services after any type of storm. Whether you experience the throes of a hurricane or tornado, or a severe thunderstorm, blizzard, flood, mudslide, or more, your local SERVPRO is prepared to assist. In fact, SERVPRO maintains a system of 2190 franchises across the United States and Canada, and a network of strategically placed storm teams around the country. These storm teams are prepared to provide emergency mitigation services around the clock.
For more information, review our resource on storm services, and consider implementing an Emergency Ready Plan so your home or business has a strategy ready in case of emergency.
SERVPRO is Available 24/7
With 2190 franchises in the United States and Canada, don't fret; when a Super El Niño causes excessive thunderstorms, tornadoes, or more, damaging your home or business in the process, SERVPRO is available around the clock, 365 days a year, to help with water damage cleanup and further restoration needs. From minor property damage repair to major reconstruction, SERVPRO franchises across North America are trained and equipped to provide elite cleaning, restoration, and construction services at a moment's notice. With over five decades of experience, technicians across the system are Here to Help®.
Whether the effects of a Super El Niño hit in the middle of the night, the afternoon, on a holiday, weekend, or during the work week, your local franchise is available. SERVPRO's services range from water damage cleanup to storm damage cleanup and fire restoration, construction services to biohazard remediation, and even odor removal, document restoration, and much more. Find your local SERVPRO franchise today and give us a call. We look forward to helping you return your property to pre-loss condition.
For more information, please visit our FAQ and Glossary.
Sources:
https://ca.news.yahoo.com/historically-strong-el-ni-o-234315838.html?guce_referrer=aHR0cHM6Ly93d3cuZ29vZ2xlLmNvbS8&guce_referrer_sig=AQAAAHuZISP6BRJIAcsBK2ReBu0_vFhzYzqYhMhNY5SqvawytXI9ovLUblb0oNZX2RzF-1AYSRBXD1at91gc61rPUn6d5yWnPUo0UQMTbIL47JGbZIuJbFfMEYmuXQhQUKCAcxshH9rgcfwvEfIXR8X9gJq4xRFn2zxtLypM-Q98ZluP&guccounter=2
https://www.climate.gov/news-features/understanding-climate/2015-state-climate-el-ni%C3%B1o-came-saw-and-conquered
https://www.dailycamera.com/2023/09/28/boulders-ncar-predicts-super-el-nino-event-this-winter/
https://www.msn.com/en-us/weather/topstories/what-a-super-el-ni%C3%B1o-could-mean-for-winter-weather-in-each-u-s-region/ar-AA1hrclJ?rc=1&ocid=winp1taskbar&cvid=79e4d62c149245ffccfb085731969d43&ei=20
https://oceanservice.noaa.gov/facts/ninonina.htmlhttps://www.washingtonpost.com/weather/2023/09/26/super-el-nino-forecast-winter/
---