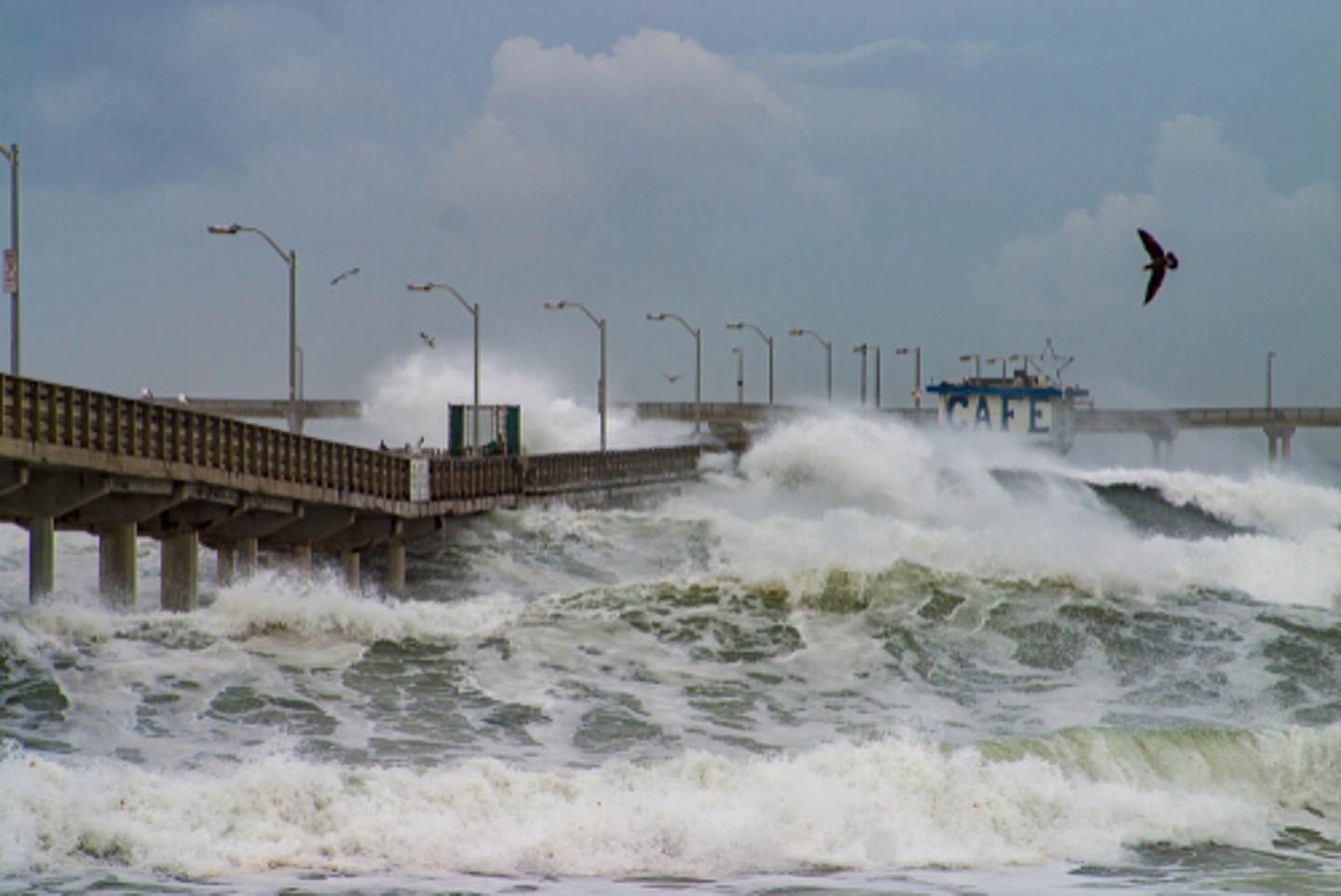 ---
The weather phenomenon known as "El Niño" is a commonly used term during the summer hurricane season, but what does it mean, exactly? And how does it affect our everyday weather? SERVPRO® has compiled important facts about this unique weather phenomenon below, so you can learn how it may affect your local weather, national weather, and even larger weather patterns around the world.
What is El Niño?
In Spanish, "El Niño" translates to "little boy." When it comes to weather, according to researchers at the U.S. Geological Survey, El Niño is defined as "a warming of the ocean surface, or above-average sea surface temperatures, in the central and eastern tropical Pacific Ocean." Ultimately, it has an impact on weather across the globe. It typically lasts between two and seven years before its sister system, La Niña, moves in to cause a reverse effect. Both cycles have a cause and effect on rainfall and overall climate throughout the world.
Uniquely, there is never an identical storm event; considering El Niños occur every two to seven years, no single El Niño is the same as another. For a breakdown of past El Niño cycles, visit NASA's Earth Observatory to read about this weather event's historical ebb and flow.
How Does El Niño Affect the Summer Season?
During summertime, NPR notes that an El Niño can increase temperatures substantially across the globe. Surprisingly, though, when compared to other parts of the year, according to the National Weather Service's NOAA arm, El Niño has less of an effect during the summer than it does during the period spanning fall to spring. Partly, this is because it continues to grow in strength throughout the year.
How Does El Niño Affect the Winter Season?
The 2023 El Niño cycle, termed "historically strong" by The Hill, will likely affect the winter season in significant ways. In fact, after strengthening throughout autumn, it will reach peak strength during wintertime. Depending on where you live in the United States, you may experience a variety of effects. For instance, approximately the bottom third to bottom half of the country, including California, may experience a wetter winter than is standard. Conversely, the Ohio Valley and Pacific Northwest will likely be warmer and dryer. Miles south, Hawaii will likely experience lower-than-average rainfall.
The National Weather Service indicates that by winter, an El Niño has an 84% chance of developing into a greater than moderate cycle. It also has a 56% chance of developing into a strong El Niño.
More El Niño Facts
According to NASA's Earth Observatory, additional facts about El Niño include:
They involve deteriorating easterly trade winds, and warm water moving from the western Pacific toward the western coast of North and South America.
They can cause drought conditions in western Pacific locations, such as Indonesia and Australia.
NOAA indicates that a typical El Niño cycle has a duration of 9-12 months, but it can last several years.
NOAA also notes that an El Niño cycle can significantly affect marine life.

For example, there is a process called upwelling, where cold water rises from the depths to replace warm water (removed when trade winds blow east along the equator, taking the water from South America to Asian regions).
During El Niño, the upwelling process weakens or stops entirely. Without this nutrient-rich water from below rising to the surface, there is less phytoplankton off the coast. This, in turn, affects fish that typically eat this phytoplankton, which has a domino effect, as those who eat this fish are then affected.
Tropical fish species, such as yellowtail and albacore tuna, can also be brought into water that is too cold.
SERVPRO Can Service Your Storm Damage Needs 24/7
Whether El Niño or La Niña is active, SERVPRO is ready to provide elite storm damage cleanup, restoration, and construction services for your large or small losses 24/7, 365 days a year. Whether you experience flood damage in your residential basement or suffer extreme hurricane damage in a multi-million-dollar apartment complex, let us show you why SERVPRO is the #1 choice in cleanup and restoration.
From water damage cleanup to fire damage cleanup, mold remediation to biohazard cleanup, and other services such as roof tarping and board-up services, construction services, and various specialty cleaning services, SERVPRO is Here to Help ®. With over 2,100 franchises across the United States and Canada, if the effects of El Niño leave you with damage in your residential or commercial property, find your local SERVPRO today and give us a call. We look forward to serving you.
Visit our FAQ and Glossary for more information on the cleanup and restoration industry and SERVPRO's services.
Sources:
https://earthobservatory.nasa.gov/features/ElNino/page3.php
https://www.usgs.gov/faqs/what-el-nino-and-what-are-its-effects
https://www.weather.gov/news/230706-ElNino
https://thehill.com/homenews/nexstar_media_wire/4095347-historically-strong-el-nino-possible-what-it-means-for-winter/
https://www.npr.org/2023/07/20/1188311702/el-nino-will-likely-continue-into-early-2024-driving-even-more-hot-weather
https://www.weather.gov/news/230706-ElNino
https://earthobservatory.nasa.gov/images/151481/el-nino-returns
---