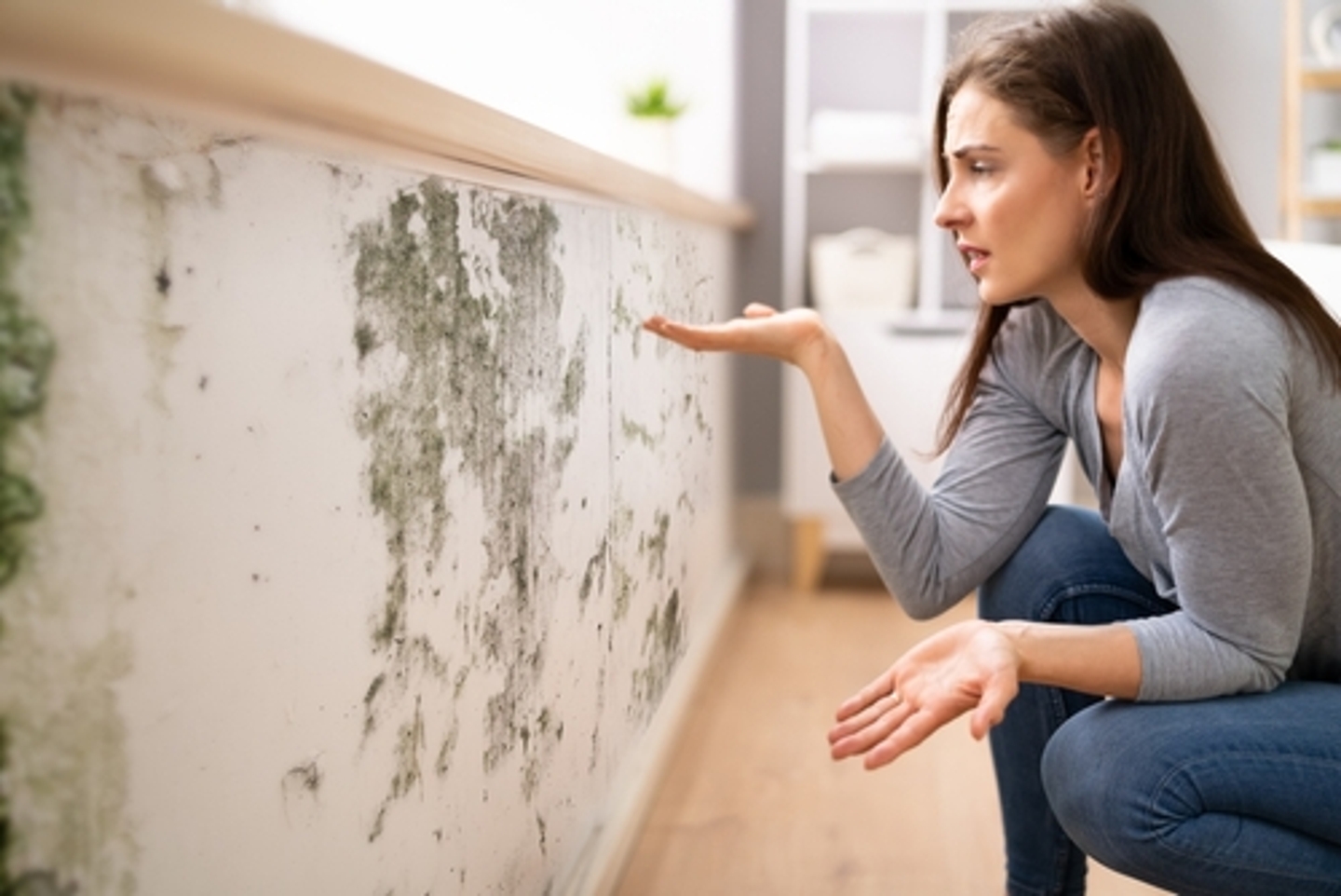 ---
Mold has lots of tell-tale signs, but is there any way to know it is growing in your walls? Great news—there is. In fact, while the thought of mold in your home in any form can be daunting, finding and identifying it can be very simple.
A Background on Mold
The Cambridge Dictionary's definition of mold is "a soft, green or gray growth that develops on old food or on objects that have been left for too long in warm, wet air."
Unfortunately, mold is a part of life, and just about everywhere you look. Keep in mind, it cannot be fully remediated. As our guide to mold remediation states, it can enter your home or business through clothing, open doors, windows, and even by hitching a ride on pets. Still, there are ways to help ensure the growth and spread of mold is mitigated. But first, how can you tell if mold is growing in or on your walls?
What are Common Signs of Mold in Walls?
According to the Florida Department of Health and Forbes, the following are signs indicating mold may be in your drywall or finished walls:
Discoloration on the wall (i.e. black dots, or patches of gray, white, green, black, and/or brown).

These dots are often clustered together and will spread.

A musty or "earthy" smell emanating from the wall.
Dampness on the wall.

This may present as sagginess, or make the walls soft to the touch.

Stains.
Visible mold growth directly on the wall itself.

The mold may look fuzzy or have a cotton-like texture. It may also be rough, velvet-like, or leathery.
How to Stop or Slow Mold from Growing
The Centers for Disease Control and Prevention offers a robust guide to slowing or preventing the growth of mold, along with some helpful reminders from the Environmental Protection Agency. Some of their mold remediation tips include:
Verify your plumbing system is working correctly.

Immediately clean and dry water leaks when they occur. (Consider contacting a cleanup and restoration company like SERVPRO® to implement a professional water damage restoration process.)

While SERVPRO advises against touching or disturbing mold (you should wait for professionals to arrive), if you wish to begin cleanup immediately, use water and detergent to scrub mold off hard surfaces.

The CDC suggests soap and water, household products, and a bleach solution of no more than 1 cup of household bleach in 1 gallon of water.

If possible, clean and dry your home within 48 hours of a flood.
Add mold inhibitors to paint.
Use exhaust fans to filter air outside of bathrooms and kitchens. Make sure your dryer vents air outside of the property. Ultimately, check that the air in your property flows freely.
Consider throwing out carpets that have been soaked beyond repair.

Similarly, consider not using carpets in rooms such as bathrooms, where a lot of moisture can be present.

Use an air conditioner or dehumidifier to help ensure humidity levels do not exceed 50% each day.

Consider purchasing a meter at your local home improvement store; this will help assess humidity levels in your property throughout the day.
SERVPRO's Mold Remediation Process
While SERVPRO professionals cannot claim to fully remove mold from your home or business, a dedicated seven-step mold remediation process will help to thoroughly clean your property and mitigate the spread. These steps include:
Emergency Contact. During this initial step, when you contact your local SERVPRO franchise, a specialist will ask a series of questions to determine the size and scope of loss. This will help ensure the necessary personnel, resources, and equipment are provided.
Inspection and Mold Damage Assessment. During this step, SERVPRO technicians will evaluate both visible and hidden mold using various technologies.
Mold Containment. This step involves preventing the spread of additional mold. SERVPRO technicians may implement various methods depending on the extent of mold, such as a negative air chamber. Additionally, fans, heating systems, and/or cooling systems may be turned off to prevent the additional spread of mold.
Air Filtration. During this step, HEPA vacuums and air scrubbers are used to capture microscopic mold spores out of the air. This process helps prevent the spread of mold spores while remediation takes place.
Removing Mold and Mold-Infested Materials. While antifungal and antibacterial treatments are used during the mold remediation process, it may be necessary to remove drywall, carpeting, and other belongings infested with mold that are beyond the point of repair, to expedite the cleanup process.
Cleaning Contents and Belongings. During this step, a variety of cleaning techniques are employed to help clean furniture, clothing, curtains, and various other items. Odor removal, using fogging techniques and other methods, may also be implemented.
Restoration. In the final step, any additional needs are addressed. Drywall and subfloors may be removed, depending on the level of damage. Furthermore, everything from minor cleanup needs (such as painting or carpet installation) to major construction services may take place.
SERVPRO is Here to Help®
With 24/7 availability around the clock and more than 2180 franchise locations across the United States and Canada, there is likely a SERVPRO franchise nearby, ready to service all manner of your mold damage needs. When you discover mold in your drywall, know you can call on the dedicated technicians of SERVPRO no matter the day or time. SERVPRO professionals will be there to assess and efficiently begin mold remediation services, no matter if you need help on a holiday, weekend, or the middle of the night.
In addition to mold remediation, SERVPRO offers a variety of cleanup, restoration, and construction services, including water damage cleanup, fire damage cleanup, biohazard cleanup, and more. SERVPRO technicians are dedicated to promptly arriving onsite to begin services as quickly as possible, restoring your peace of mind and returning your home or business to pre-loss condition. Give your local franchise a call anytime and let us help to make it "Like it never even happened."
For more information, please visit our FAQ and Glossary.
Sources:
https://www.cdc.gov/mold/control_mold.htm
https://dictionary.cambridge.org/us/dictionary/english/mold
https://www.epa.gov/mold/what-are-basic-mold-cleanup-steps
https://www.floridahealth.gov/environmental-health/mold/index.html
https://www.forbes.com/home-improvement/interior/how-to-remove-mold-from-drywall/
---