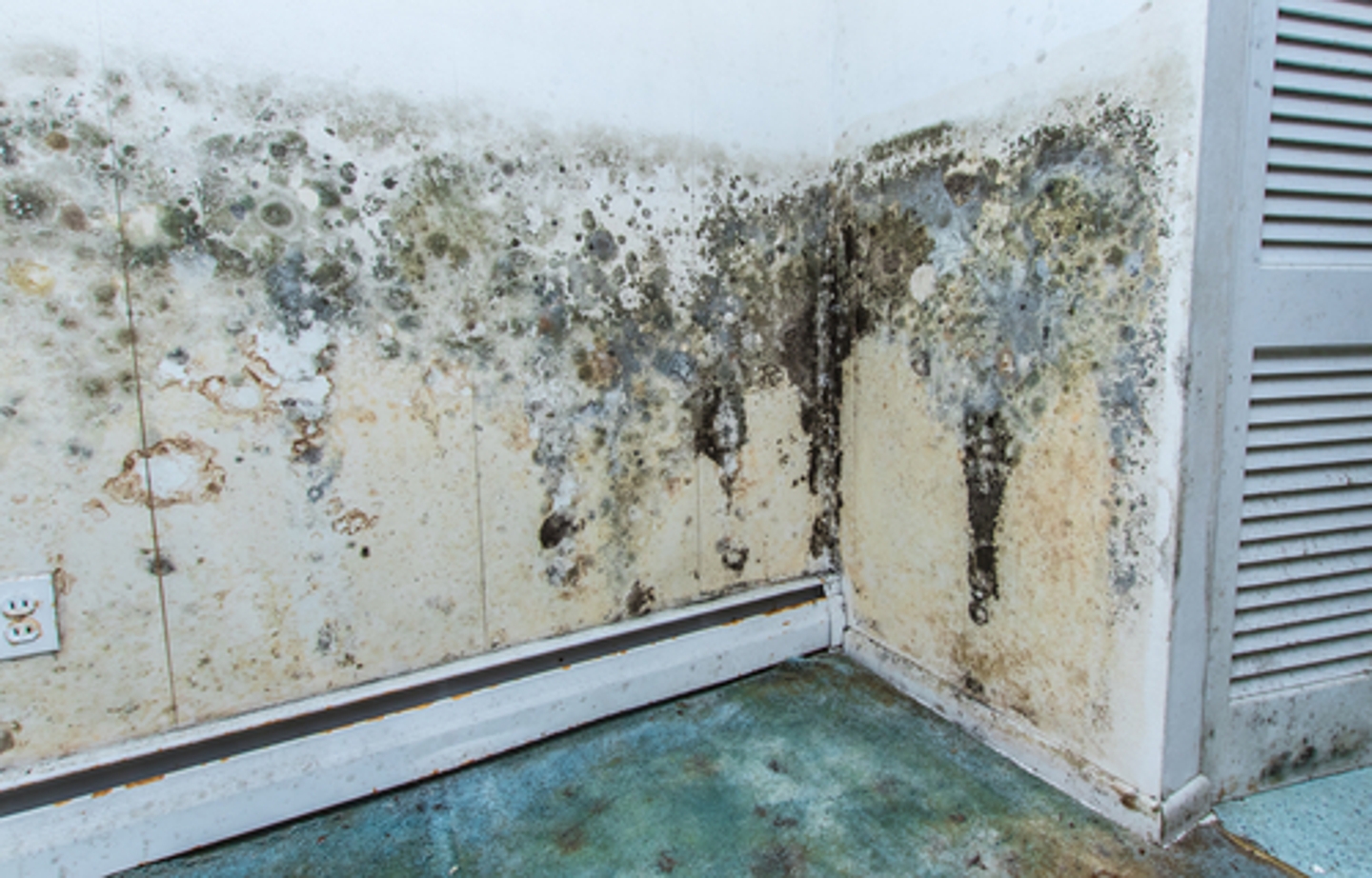 ---
Mold is an everyday part of life, and a natural part of the environment. In fact, mold can enter your home or business through many avenues, such as on clothing, pets, heating and cooling systems, ventilation systems, or with the wind when a door or window is opened. But what is mold, exactly? Is it dangerous? Where is mold commonly found? Why does it grow? This article provides the answers to these questions, so you can be prepared when you come across this common household and business pest.
Defining Mold
According to the Merriam-Webster dictionary, mold is defined as follows: "A superficial often woolly growth produced especially on damp or decaying matter or on living organisms by a fungus (as of the order Mucorales)." In other words, when mold spores land on excessive moisture, they begin to grow.
Many of us are familiar with mold or have seen it before; it's often a green-ish substance found growing in cool or damp areas, such as basements or crawlspaces. However, it's especially prudent to SERVPRO® and what our professional technicians do daily, as it often appears in the aftermath of water damage, when your home, business, or even belongings are water-logged and in desperate need of remediation.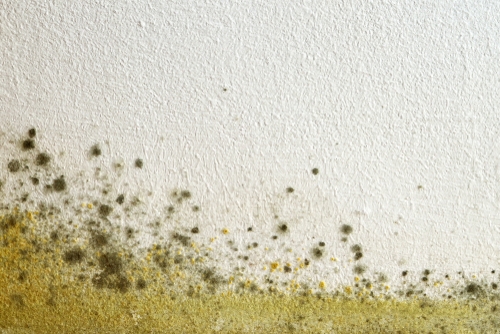 Is Mold Dangerous?
A common concern about mold is whether it's dangerous, but unfortunately, there is no exact answer. Different molds can sometimes cause different health effects. In addition, people can have different sensitivities to mold. However, it's important to note that people with allergies may be more sensitive, such as those with a pre-existing mold allergy, or asthma.
Additionally, many of us have heard of "black mold," which is often the common name for stachybotrus chartarum. (However, it's important to note that many molds are black.) So, how can you tell if this type of mold is in your home or business? Well, it often grows on materials like paper, gypsum board, and fiberboard; constant moisture is a requirement of growth.
Regardless of the mold's color, it's in your best interest to contact a SERVPRO franchise immediately if you should find mold in your home or business so our professional technicians can inspect the space. Multiple types of molds can grow in the same structure, and have different appearances and effects.
Where is Mold Commonly Found?
Mold is commonly found in damp and cool areas, like basements and crawlspaces. It's also prone to grow in areas where flooding, storms, or other severe weather may have caused excessive moisture to be present. This is why mold may grow around leaks in windows, roofs, or pipes that sustain damage during weather or other events. If conditions are favorable, mold may also grow on:
Wood and paper products
Cardboard and ceiling tiles
Carpet
Fabric
Upholstery
Paints
Wallpaper
Dust
Insulation
Drywall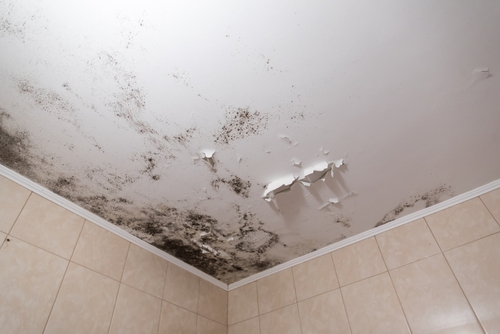 SERVPRO's Mold Remediation Services
If you should find mold in your residential or commercial property, it's best to be safe and contact a cleanup and restoration company like SERVPRO as soon as possible. The restoration professionals at SERVPRO will follow the mold remediation process:
When you contact a SERVPRO franchise, you will speak to a specialist who will ask you a series of questions about the mold damage, to determine equipment, resources, and necessary personnel.
SERVPRO professionals will inspect your property, using specialized equipment to detect the mold and any hidden water sources.
SERVPRO professionals will begin the mold containment process. This may involve the use of a negative air chamber, and/or turning off all heating and cooling systems to prevent the spread of spores.
The air filtration process will begin. This involves the use of specialized filtration equipment, for the purpose of capturing microscopic mold spores out of the air. SERVPRO professionals will also use HEPA vacuums and air scrubbers to help ensure the mold spores do not spread while remediation is underway.
SERVPRO professionals will begin removing mold and mold-infested materials, using antifungal and antimicrobial treatments. Drywall and carpeting, if infested with mold growth, may also need removed during this step.
Contents and belongings are cleaned. SERVPRO professionals offer a variety of services, such as document restoration, in addition to ceiling, wall, and floor cleaning, as well as drape and blind cleaning, carpet and upholstery cleaning, and more.
The last step is restoration. Depending on the extent of damage, minor or large-scale restoration services may be needed, including construction. It is our goal to return your space to pre-loss condition.
SERVPRO is Always Available
With over 2,000 franchises across the United States and Canada, rest assured there is a SERVPRO franchise nearby. Our restoration professionals live in the communities they serve and are familiar with the businesses and neighbors calling on them for help. With the personalized touch of a local franchise, but the resources of a national brand, SERVPRO professionals' elite equipment and 5-plus decades of experience will be implemented to help ensure your property is restored to pre-loss condition, "Like it never even happened." When you are struck by mold growth and don't know where to turn, rely on SERVPRO to help get you back on your feet. We are always Here to Help®.
For more information, review our FAQ and Glossary.
Sources:
https://www.merriam-webster.com/dictionary/mold
https://www.itis.gov/servlet/SingleRpt/SingleRpt?search_topic=TSN&search_value=13933#null
https://www.cdc.gov/mold/faqs.htm
https://www.cdc.gov/mold/stachy.htm
https://www.servpro.com/resources/mold-remediation/mold-removal-process
https://www.medicalnewstoday.com/articles/323419https://www.epa.gov/mold/mold-course-chapter-1
---