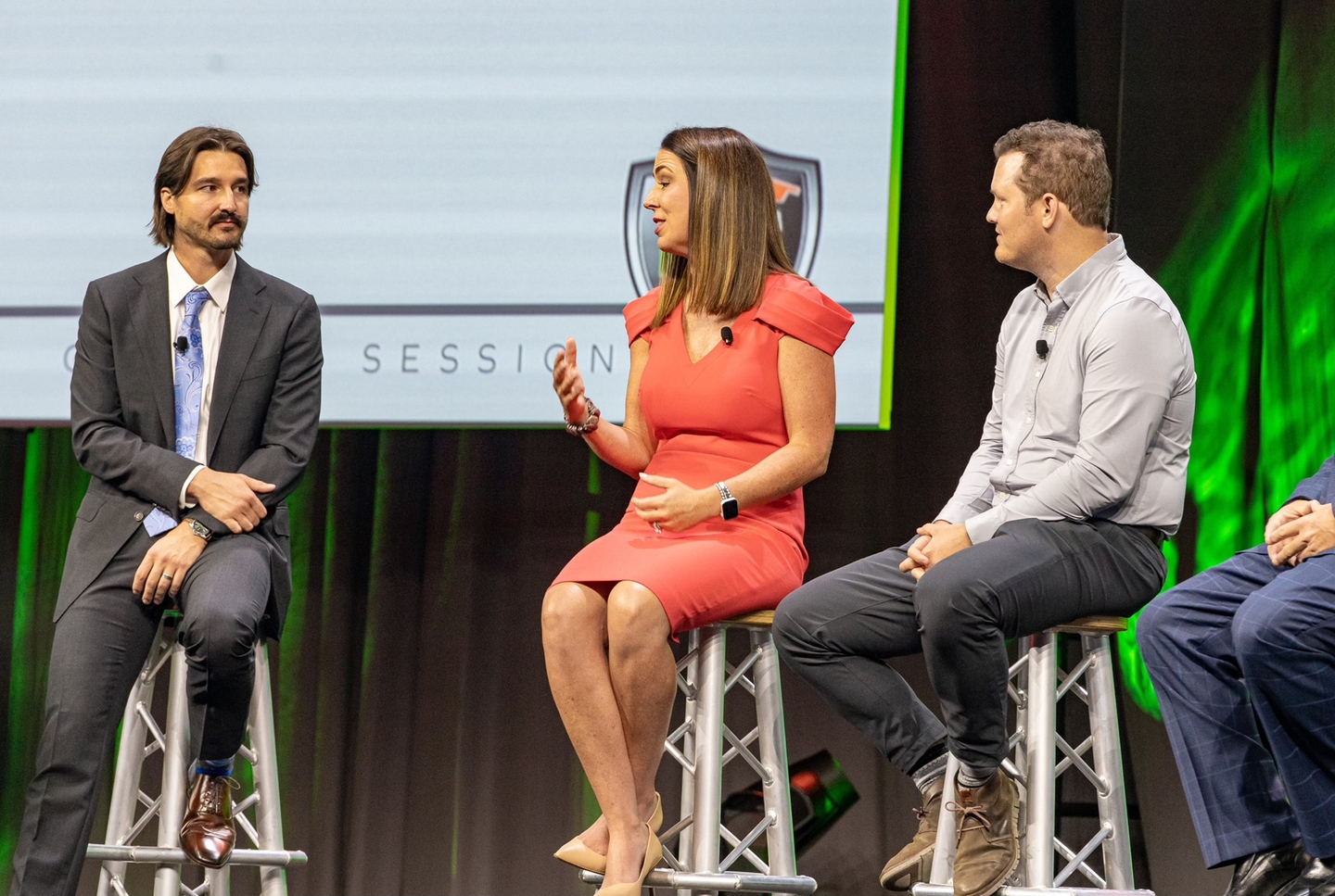 ---
Eastern Kentucky entrepreneur shares counsel with vice president
Gallatin, Tennessee, May 2, 2022—Learning to adapt and understanding the value of patience are the best pieces of advice Julie Roberts knows. Slowing down and making the right call with a clear head have allowed her to make some uncommon decisions that have blazed her unique path to success.
After earning undergraduate and master's degrees from the University of Kentucky, she began her early career in sports marketing.
"From an early age, I always loved sports," Roberts said. "I would walk onto the playing field in my dress and heels – I didn't care. I was who I was."
But after seeking more professionally, an opportunity was suggested by her future husband, Tony. Now, the couple and their business partner own several SERVPRO franchises in eastern Kentucky which offer fire, water, and biohazard cleanup, restoration, and construction services.
"I'm not the traditional mitigation and construction company owner, and I get that. But I own it and have my own brand, and am what I am. And a lot of people really appreciate that."
One standout memory she recalled from their early days was of cleaning a fire-damaged trailer during what should have been the newly married couple's honeymoon.
"I remember thinking, 'I have my MBA, what am I doing with my life?' And the homeowner came in and said, 'This looks amazing. Thank you. This was my grandmother's cup and this was the quilt.' And I thought, 'this is why we are doing it. OK, I get it now.' And I needed that moment."
From those humble beginnings, they now have four SERVPRO franchises and employ just shy of 50 employees. Because of their impact in the area, Roberts was asked to join a small business roundtable hosted by Vice President Mike Pence to discuss issues facing business owners.
"I got a call, and my phone literally said 'The White House.' And in the back are my kids screaming for ice cream while she is interviewing me. I said, 'This is so embarrassing and unprofessional.' And she said, 'No, this is perfect.'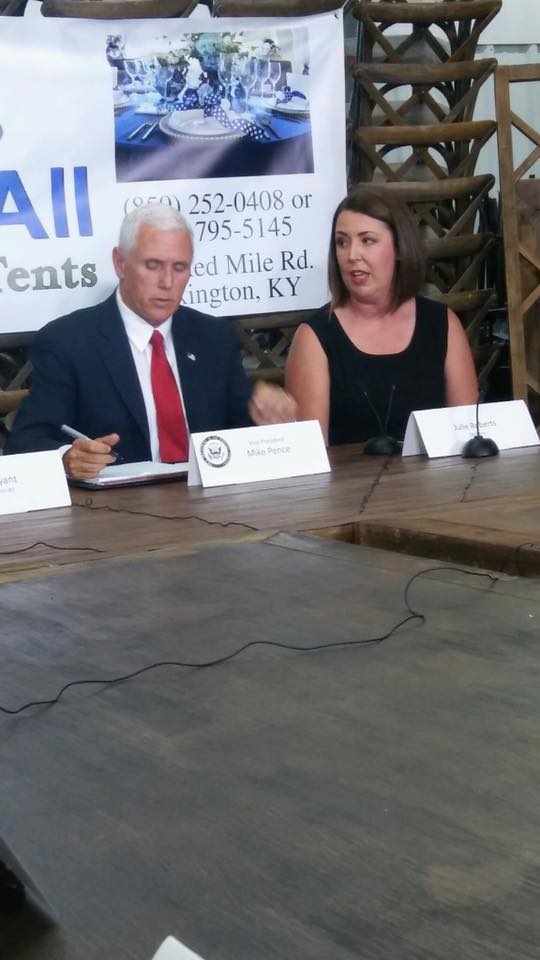 "I thought I was never going to be picked, but I got an email later that night from the Secret Service asking for my social security number and my birthdate."
There was no way to prepare her for what she was walking into, so she leaned on her advice of learning to adapt and being patient. It had brought her this far.
"They line us up; I'm the very last one to walk in. I come around the corner and everyone is seated around this table except for two seats; one says 'Mike Pence' and right next to it says 'Julie Roberts.' I couldn't believe it.
"It was an amazing experience. I still can't believe that it happened. Who thought, little ol' me was sitting next to the vice president."
"Since its inception in 1967, and its first franchise in 1969, SERVPRO has been founded on entrepreneurial dreams and helped change the lives of hundreds of small business owners," said SERVPRO CEO Rick Isaacson.
"The mission, vision and purpose of SERVPRO are inextricably linked to small business owners and entrepreneurs in every way," Isaacson said. "Our mission is to build a team of quality people, with the purpose of helping entrepreneurs succeed. SERVPRO changes family trees, and this 2,000th franchise milestone reaffirms how far we have come and outlines the bright future we still have ahead serving our customers across the U.S. and Canada."
Entrepreneurs of all types
SERVPRO franchisees from all walks of life have found success by helping make it "Like it never even happened." Click the links below to read more about four entrepreneurs who have different small business stories, and all have found success and service in the SERVPRO system.
To be connected with a local SERVPRO franchise small business owner, please reach out to Senior Communications Editor Kim Brooks.


---