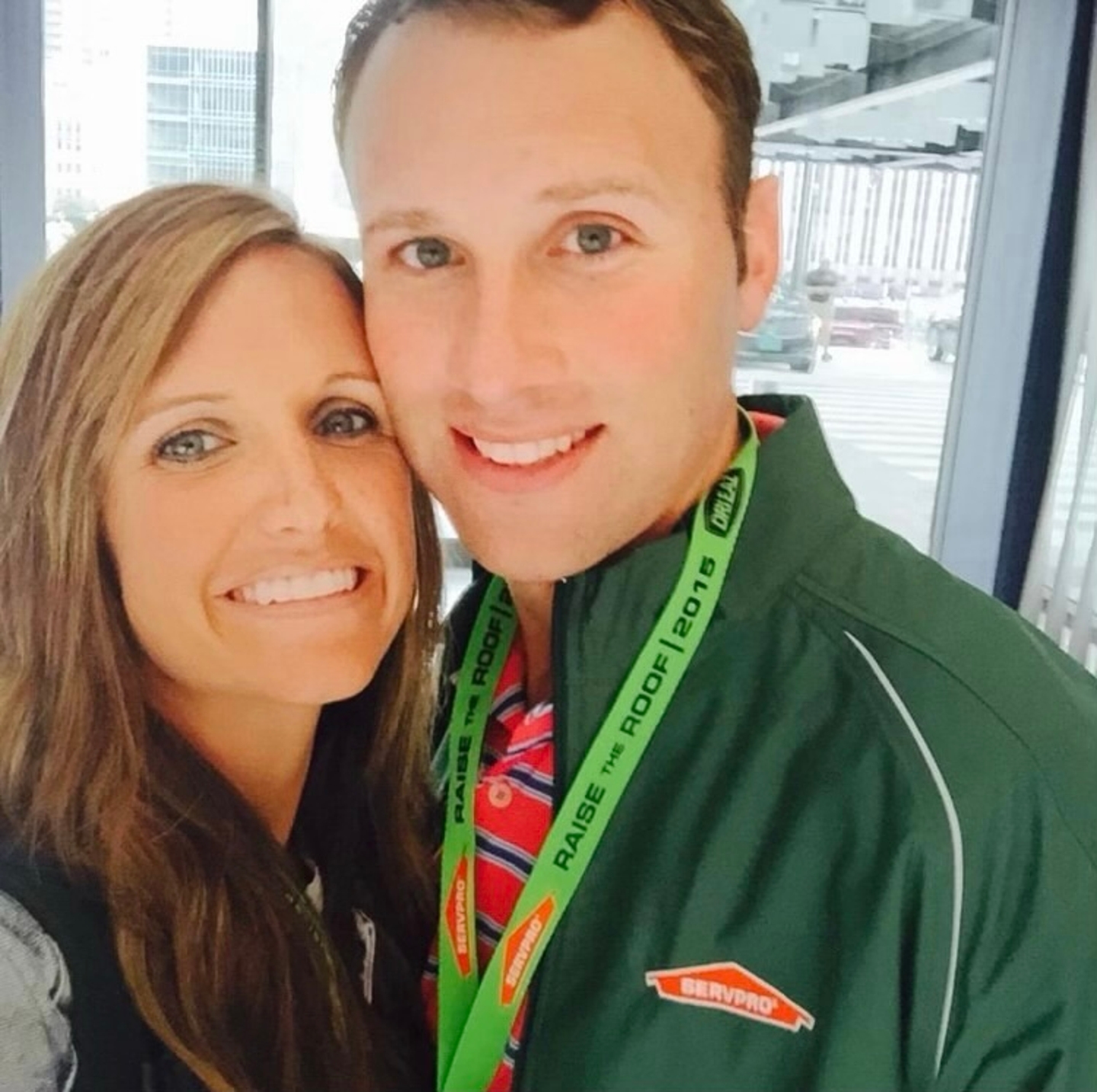 ---
Kyle and Courtney Carter say giving back an important benefit of their business
Gallatin, Tennessee, May 2, 2022—After owning their own business for 10 years, Kyle and Courtney Carter agree that the best part of entrepreneurship has been the ability it has afforded them to give back.
"It's important for us to serve others," Kyle said. "To serve the community, to serve our employees, to serve each other, to serve our kids, our church. That's really big for us."
Kyle's first dream as a kid was to work on a trash truck. His parents put up a fence because he would run into the street to meet the crews who let him operate the controls that crushed the garbage.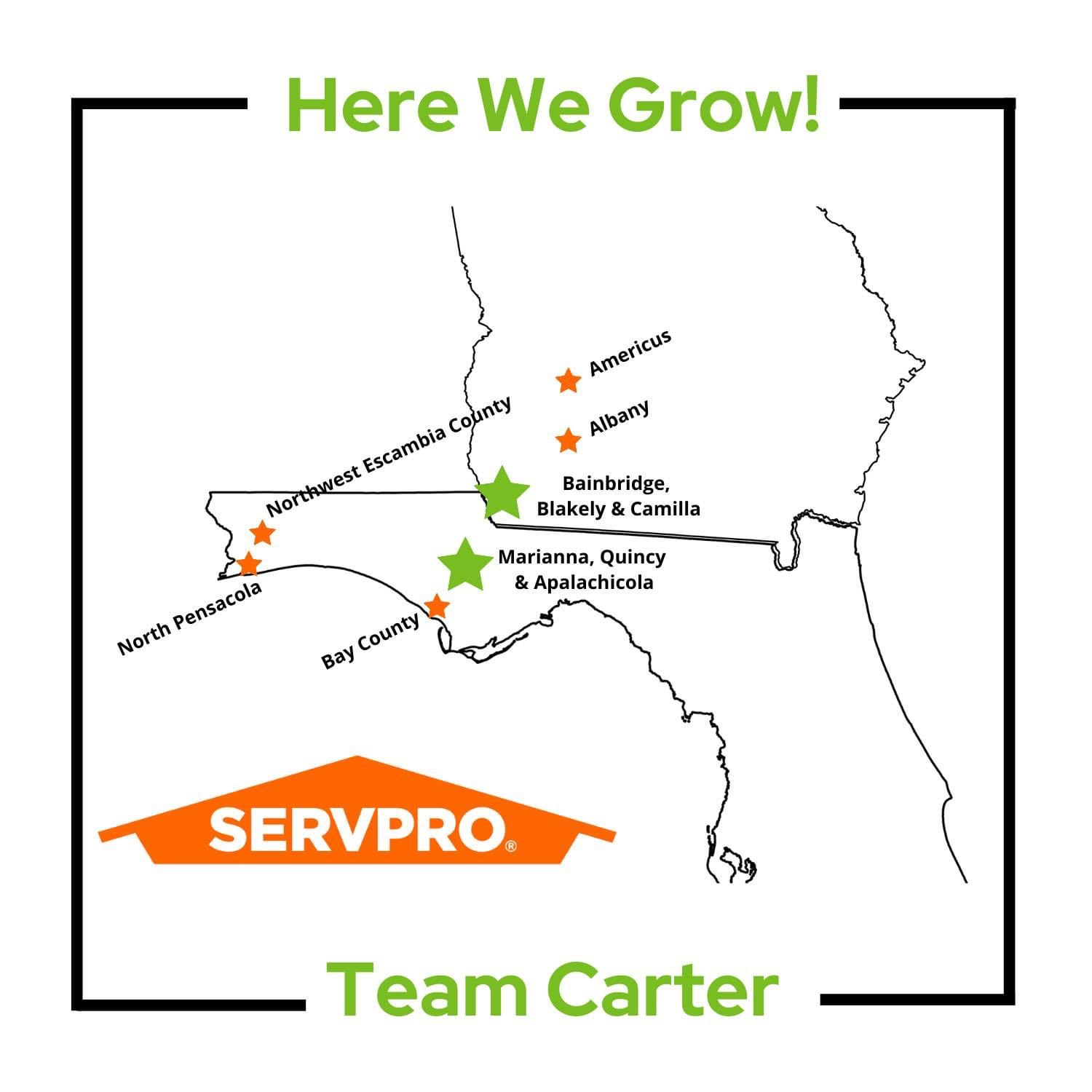 Now, he and his wife operate several SERVPRO® franchises in the Florida panhandle and southern Georgia which offer fire, water and biohazard cleanup, restoration and construction services. Recently, they purchased SERVPRO's 2,000th franchise, a milestone for the brand.
"It's really been an amazing journey," Kyle said. "It's been the hardest thing I've done at times, but it's also been the best thing I've done. Sometimes you are in the valley; sometimes you are on the mountaintop."
They have been able to share in their success, helping to support their community – from supporting nonprofits to Little League teams, and professionally by cleaning up after devastating hurricanes that have damaged towns along the coast.
"The more you grow, the more jobs you can provide," Courtney said. "Our 'yes' is attached to so much. It's awesome to know that is a form of giving back, too. The more we grow, the more we can give back."
A big landmark for the owners was when they were able to offer health insurance to their employees.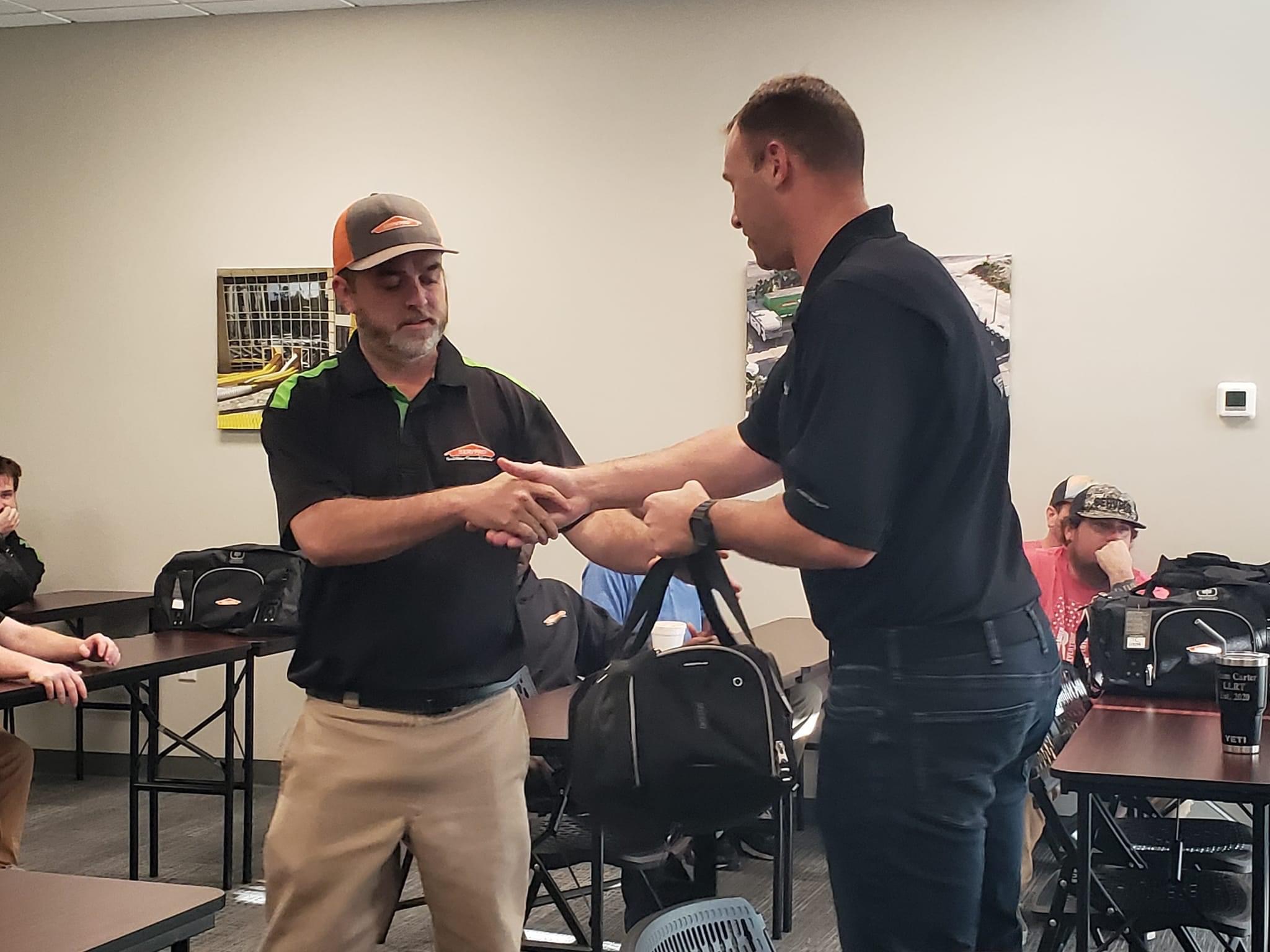 "It's about so much more than numbers and jobs (we complete); it's about people. People are definitely our greatest asset."
Since its inception in 1967 and its first franchise in 1969, SERVPRO has been founded on entrepreneurial dreams and helped change the lives of hundreds of small business owners, said Servpro Industries, LLC CEO Rick Isaacson.
"The mission, vision, and purpose of SERVPRO are inextricably linked to small business owners and entrepreneurs in every way," Isaacson said. "Our mission is to build a team of quality people, with the purpose of helping entrepreneurs succeed. SERVPRO changes family trees, and this 2,000th franchise milestone reaffirms how far we have come and outlines the bright future we still have ahead serving our customers across the U.S. and Canada."
Entrepreneurs of all types
SERVPRO franchisees from all walks of life have found success by helping make it "Like it never even happened." Click the links below to read more about four entrepreneurs who have different small business stories, and all have found success and service in the SERVPRO system.
To be connected with a local SERVPRO franchise small business owner, please reach out to Senior Communications Editor Kim Brooks.
---