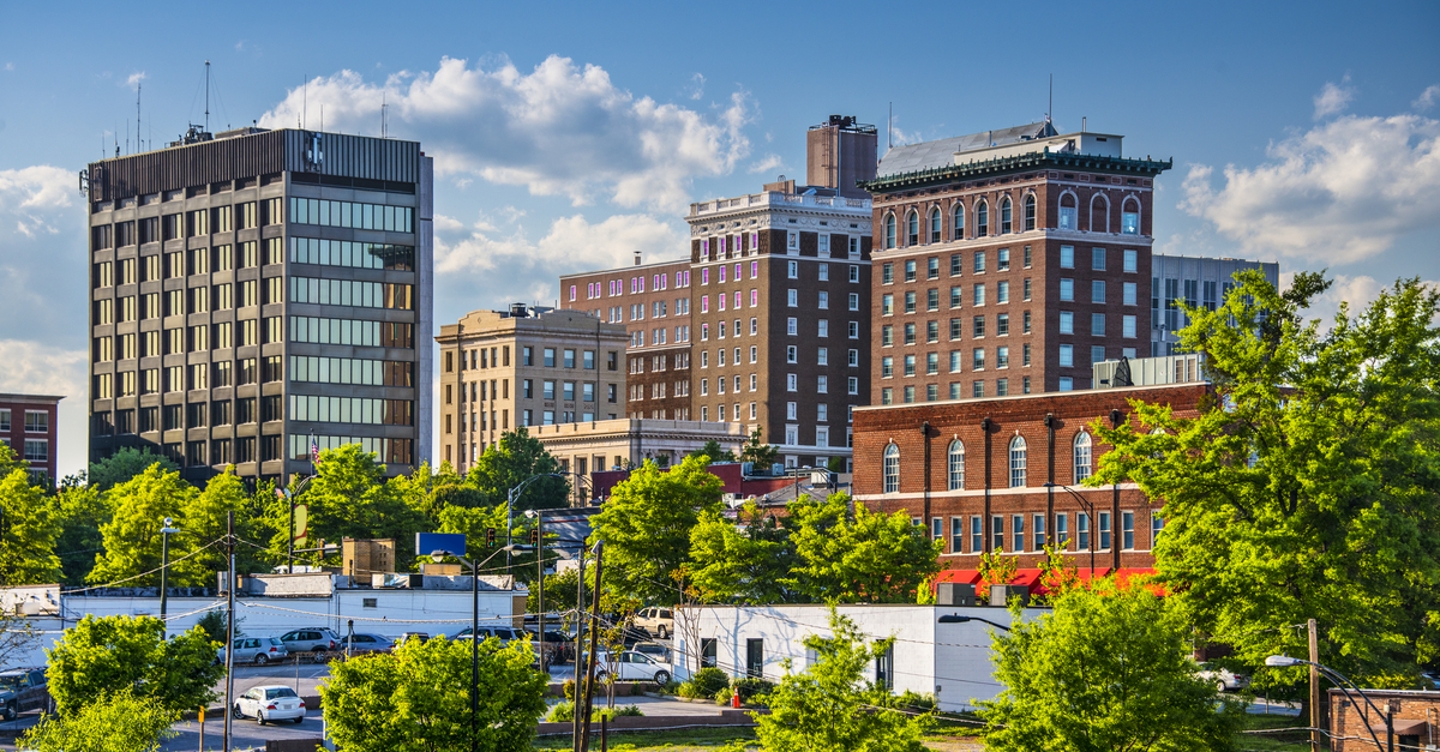 Greenville's Cleanup and Restoration
Commercial and Residential Damage Cleanup and Repair
When Water-Fire-Storm Damage Happens in the Upcountry, We're Ready.
Whether you're looking for restoration, cleaning or construction services, we're here to help 24/7.
The cities of Greenville, Spartanburg, and Anderson are in the northwest region of South Carolina, while Asheville makes its home just across the border, in the southwest region of North Carolina. Considering they are not too far apart from each other, all four cities have quite a few similarities—but all the same, some striking differences. For one, Greenville is the largest of the three aforementioned South Carolina cities and filled with theaters, large event venues, and a plethora of secondary schools and universities. Across the border, Asheville, the largest city in Western North Carolina, is a live music city, bursting with entertainment, along with ties to film and literature (F. Scott Fitzgerald, for example, had significant connections here). And that is just the beginning. Unfortunately, all four cities can be struck by various disasters including water and flood damage, fire damage, mold infestations, and biohazard dangers. That is why locals and business owners need a premier cleanup and restoration company available 24/7 year-round. Thankfully, with almost 2000 franchises across the United States and Canada, SERVPRO® is always nearby, with the equipment and team available and prepared to be onsite within one hour of your call.
24-Hour Emergency Service
Spartanburg, (interestingly, the site of Denny's headquarters), sometimes called "Hub City" due to the numerous railways that look like wheel hubs from above, is a city rich in Revolutionary War history—so there is always plenty to discover and learn. As for Anderson, it isn't called "The Electric City" for fun; it was one of the first cities in the Southeastern United States to have electricity, and continues to attract history-makers through Anderson University, one of the fastest-growing private universities in the country. Ultimately, all four cities rest in a unique location in the country, called the Piedmont region, a plateau stretching from New York to Alabama that delivers distinct weather patterns. In this case, the cities experience four distinct seasons, meaning anything is possible. Humid summers, cool winters with occasional snow, and consistent rain are common, as well as ice and sleet that have the potential to pull down power lines and cause destruction throughout the region.
Our highly rated specialists are:
Highly Trained Water, Fire and Mold Restoration Technicians
IICRC – Certified Restoration Specialists
Recommended by most Insurance Companies
Faster to Any Size Disaster
When water and flood damage strike, often as a result of rain and sleet, SERVPRO professionals will perform a water removal and extraction of the affected areas. We are highly trained to remediate both commercial and residential water damages, so you can rest assured our equipment will detect hidden moisture, and our drying techniques will restore your home or business to pre-loss condition. If mold spores have appeared as a result of water damage, our remediation specialists will clean up the mold and restore your indoor air quality using HVAC systems and specialized equipment. When it comes to fire damage, our restoration experts will set air movers and ultimately remove smoke residue, soot, and smoke odors from your walls, ceilings, and surrounding areas. We are also happy to work with your insurance company throughout the restoration process, many of which work regularly with SERVPRO.
SERVPRO, The Best Restoration Services in the Greenville - Spartanburg - Asheville - Anderson Area
Locally Owned and Operated
Trusted Leaders in the Water Restoration Industry
Advanced Water Inspection, Extraction, and Drying Equipment
Whether you are in Cherokee, Greenwood, Laurens, Union, or somewhere in between, let SERVPRO do what we do best—provide complete cleanup and restoration, along with comfort and peace of mind during a very difficult and stressful time. We are always Here to Help® and have the equipment and experience to restore your property to pre-loss condition.
Have Questions? We're Here to Help.®
Whether you are in Pickens County, Spartanburg County, or perhaps Greenville County or a surrounding area, SERVPRO is always available. No matter weekday or weekend, holiday or just after midnight, our 5 decades of experience, along with our knowledge and equipment, meaning we can remediate any disaster at any time. So do not hesitate—give us a call today.
Our locally owned and operated SERVPRO franchises are available 365 days a year, 24 hours a day. Give us a click, and we will make it "Like it never even happened."®


Our commercial cleaning professionals are trained to follow CDC protocols for all types of specialty cleaning services for hazardous materials including the novel coronavirus, biohazard and mold removal.
Click to contact your local SERVPRO for a free, no-obligation consultation with our team of IICRC certified damage restoration specialists. No matter the amount of damage, SERVPRO has over 50 years of experience and over 1900 franchises nationwide.
Recommended For You
Restoring your home or business after fire damage is our main goal. As a leading fire dama...

Mold can grow anywhere. Trust SERVPRO® for reliable mold remediation, abatement, and resto...

Keeping your commercial business looking its best is a priority. When your business requir...