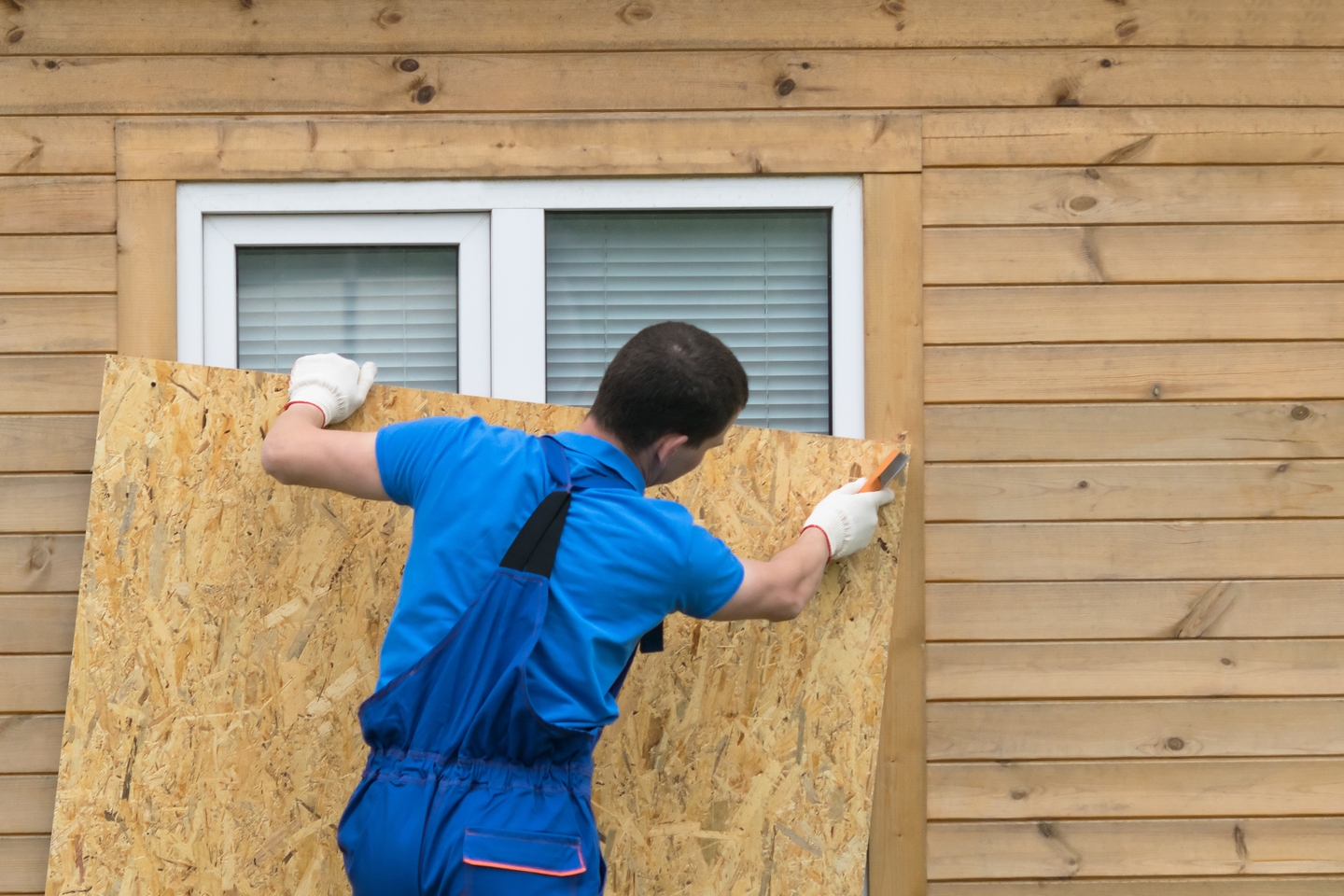 ---
Hurricanes are typically slower than other natural disasters like tornadoes and earthquakes, giving newscasters and meteorologists time to provide more advance notice. But what, exactly, should be included in your preparation for a hurricane? And, how do you recover from a hurricane if your home or business suffers storm damage? Read on for helpful tips and information on how best to make plans before a hurricane strikes, and what to do in its aftermath.
How does a tropical storm become a hurricane?
Hurricanes, at their core, are tropical storms formed when thunderstorm activity takes place over warm water (80 degrees Fahrenheit or higher). As winds converge on a central location, the hurricane gains speed and strength, before eventually dissipating over water or land. It's important to remember that even if you live in an inland state, or believe you'll have ample time to prepare, any time is a good time to ensure your residence, business, and loved ones are ready to handle any potential hurricane damage a severe storm can bring. Depending on where you live, hurricane season occurs at different times:
The Atlantic Ocean hurricane season is from June 1st to November 30th.
The Eastern Pacific Ocean hurricane season is from May 15th to November 30th.
In the Central Pacific Ocean (where Hawaii is located) hurricane season is from June 1st to November 30th.
When is the best time to prep for hurricane season?
The off-season may be your best time to take count of your materials and make sure you are prepared when summer comes around. The first things you should do when preparing for a hurricane are:
Put an emergency supply kit together. This can include items such as water, non-perishable food, medicine, and other first aid items, flashlights and maps, important documents such as passports and wills, and more.
Write down and exchange emergency phone numbers with your loved ones in case you are separated. It's also recommended you save these numbers in your cell phone and hang them on your refrigerator in a common area throughout the year.
Locate your nearest storm shelter if you plan to stay in your area during the storm. Use this FEMA link for assistance.
If you have a pet and cannot find a relative or friend to watch them, make sure you're aware of the nearest shelters that accept pets or locate pet-friendly hotels.
Once these initial items are checked off, your next steps can include a multitude of tasks. If you choose to leave your local area, the following steps are recommended:
Make sure your car's gas tank is full and ensure any other vehicles you are not taking are placed in your garage or another covered area, if possible. (If you don't have a car, coordinate with friends, family, or emergency service that can come get you.)
Have an emergency supply kit, and other items such as water and non-perishable food, in the car. Additionally, grab cell phones, chargers, medicine, passports, and physical cash. (Be aware that by the time you get on the road, some roads may be blocked, damaged, or otherwise inaccessible. That's always why you should prepare early and keep an eye on the weather.)

Remember, if a road is flooded, the adage recommends you "turn around, don't drown." It's best to find another route, especially one that's recommended by authorities.

Unplug appliances before leaving.
If needed, call your hospital or local law enforcement to ask about any special needs family members who may not be able to evacuate the area quickly, and gather advice and best practices.
Conversely, if you choose to stay home, the following steps are recommended:
Keep abreast of the news by listening to the radio and watching your local weather station.

Remember, you may have to turn off your power if you notice your area flooding, downed power lines, or authorities recommend you do so.

Keep your emergency supply kit in a safe, easily accessible area.
Put pets in a safe place.
Stay away from windows, as debris and other dangers could enter your home and cause severe injury or death. Additionally, remain inside until authorities deem it safe for you to leave your residence. Ideally, a room with no windows or a closet is ideal.
Be prepared to leave at a moment's notice. If the hurricane is bad enough, authorities will continue to urge residents to leave the area immediately.

Additionally, it's always handy to remember the difference between a hurricane watch and a hurricane warning. A hurricane watch means hurricane conditions (sustained winds of 74 mph or higher) are possible, while a hurricane warning means hurricane conditions are expected. Both should be taken seriously.

Although your top priority is always the safety of yourself and loved ones, your home or business can suffer the brunt of a hurricane's force. In the aftermath of a hurricane, you may be overwhelmed with the hurricane damage and storm cleanup required. Some general tips following a hurricane include staying out of floodwater, vigorously washing your hands to prevent the spread of possible illness, being cautious around damaged buildings and structures, and throwing away food that may have come into contact with contaminated water, or you are otherwise unsure about its viability after the storm. Ultimately, your emotional and mental well-being is just as important as getting your home or business back up and running, so ensure you take the proper measures to cope and connect with your community and loved ones as you begin to rebuild.

With 2000 franchises across the United States and Canada, no matter what state or province you are in, a local SERVPRO® franchise is always nearby to provide everything from roof tarping to elite hurricane cleanup and storm damage restoration services. Additionally, many of our franchises provide construction services as well, giving you peace of mind that you've chosen a "one-stop-shop" service that will be with you from beginning to end. Our franchises live and work in the areas they serve, and have the resources of a national brand, so rest assured we can handle any size job. With 24/7 availability year-round, we are always there, so give us a call.

---

Sources:

https://www.noaa.gov/education/resource-collections/weather-atmosphere/hurricanes#:~:text=Hurricanes%2C%20known%20generically%20as%20tropical,energy%20from%20warm%20ocean%20waters.&text=As%20storm%20systems%20strengthen%20into,continuously%20in%20a%20circular%20motion
---