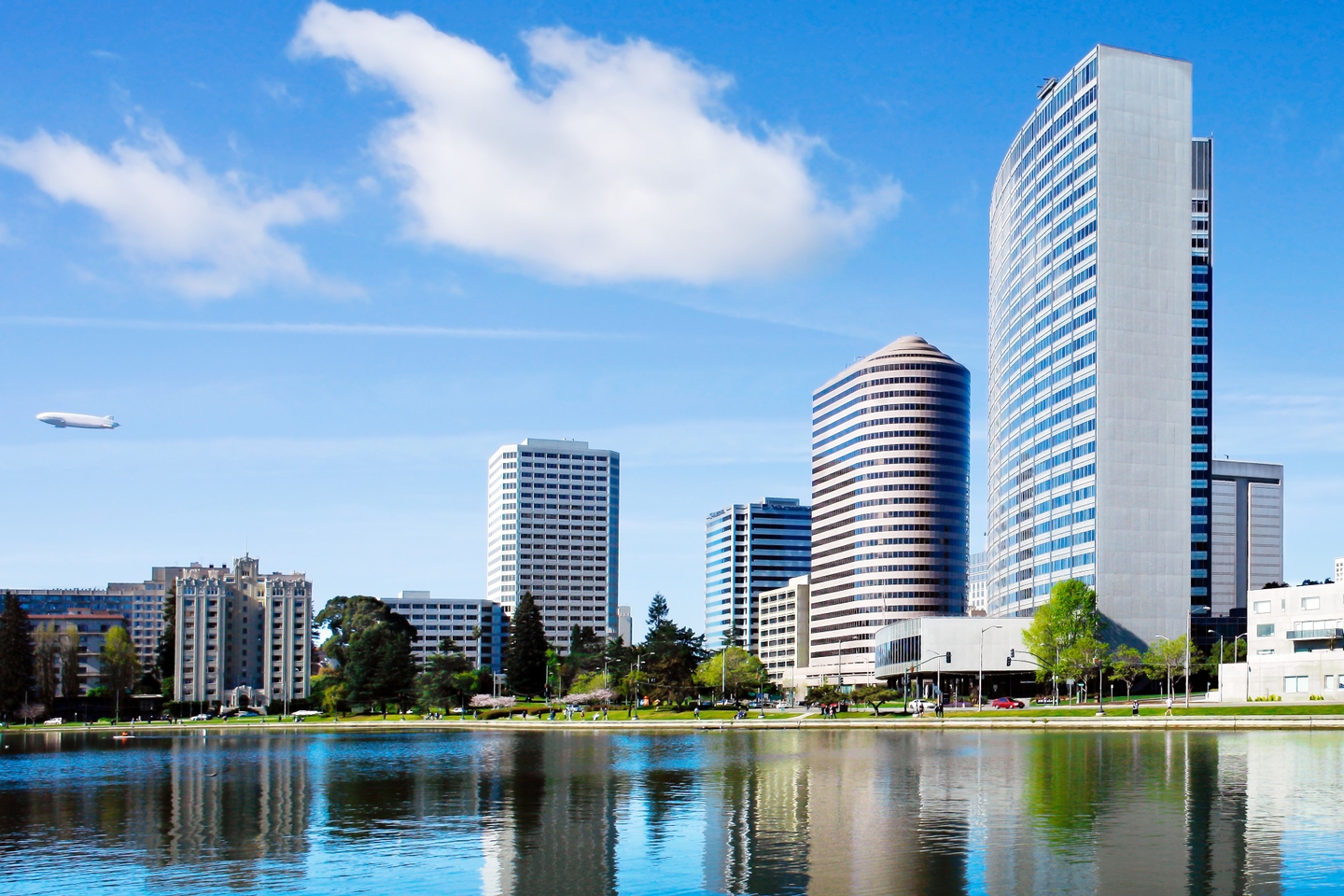 Oakland's Cleanup and Restoration
Commercial and Residential Damage Cleanup and Repair
When you need Water Damage, Fire or Storm Damage Restoration in the Greater Oakland area, We're Ready.
Whether you're looking for restoration, cleaning or construction services, our teams are here to help 24/7.
Just across the Bay from its famous neighbor of San Francisco, the city of Oakland is just as notable for a myriad of reasons. From delectable cuisine such as street tacos and barbeque, to famous redwood trees in Oakland Redwood Regional Park, Oaktown is wildly different from its next-door neighbor, and delights in providing a very different experience. Unlike its neighbor, Oakland is home to Lake Merritt, a large lagoon in the center of the city, perfect for walking tours and photos. Additionally, Oakland has a continually growing nightlife scene; combined with other amenities such as the Fox Oakland Theatre, this city is quickly becoming a major tourist destination in its own right. Unfortunately, Oakland residents are susceptible to such disasters as fire and water damage, mold infestations, biohazard dangers, and more. But with over 2000 franchises across the United States and Canada, SERVPRO® franchise professionals are available around the clock to service your restoration and construction needs both big and small, so give us a call. We are prepared to return your space to preloss condition and make it "Like it never even happened." ®
24-Hour Emergency Service
Beyond the food and pleasant weather, "The Town" is notable for its art scene. In fact, Oakland is proud to stake its claim as an American city with one of the highest concentration of artists per capita (a trek through the city will surely delight as you come across art of all types!). Additionally, although Oakland is a haven for music of many genres, it is particularly notable for its blues, jazz, and R&B music, producing such artists as MC Hammer and Keyshia Cole. Unfortunately, Oakland residents can still experience disaster no matter the time of year. But with 2000 franchises across the United States and Canada, Oakland locals and business owners can rest assured help is never far away. If you are struck by water or fire damage, mold damage, biohazard dangers, or more, no matter the size of the job, SERVPRO® professionals will be there, ready to help right away.
Our highly rated specialists are:
Locally Owned and Operated
Oakland's weather generally follows a pattern of warm, dry summers, and cooler, wet winters. The weather is pleasant, with nearly 300 days of sunshine per year. In fact, despite being so close to San Francisco, it is significantly warmer. While Northern Oakland often receives fog just like San Francisco, due to the generally warmer temperatures, this fog usually burns away by midday. Conversely, dry, warm winds (often called "Diablo winds") sometimes occur in the fall and can contribute to dangerous wildfires. Wintertime typically sees the most rain for the region, averaging approximately 4 inches per month.
When water damage strikes Oakland residents, whether from burst pipes, a flooded basement, or other factors, SERVPRO® professionals are prepared to provide a complete restoration service to your home or business. Our team will employ our water removal services and ensure the damage to your property is taken care of. This involves a full water extraction of the affected areas, and our team fully drying the space. When it comes to mold damage, we understand your residential and commercial property may experience mold growth in the aftermath of water damage. Porous materials, especially, can contribute to a large swath of square feet experiencing a mold problem. When you experience mold growth that is possibly compromising your indoor air quality, we will clean up the mold using our HVAC systems and ensure the affected areas are remediated. Given Oakland's propensity for dry winds, fires may be common as well. After the fire department has left, SERVPRO® professionals will remediate the fire and smoke damage, as well as handle soot and odor removal. Lastly, remember we are always happy to work with your insurance company, to provide as smooth and stress-free a restoration experience as possible.
SERVPRO
®
, The Best Property Restoration Services in the Oakland Area
Locally Owned and Operated

Trusted Leaders in the Water Restoration Industry

Advanced Water Inspection, Extraction, and Drying Equipment
SERVPRO® professionals are ready and willing to help at a moment's notice, so whether you are in Mendocino or Napa, Santa Clara North or Santa Clara South, or somewhere in between, SERVPRO® is always available. With over 50 years of knowledge, our technicians are ready to tackle any size job and provide a seamless remediation experience. When you encounter damage, don't hesitate. Give the #1 choice in cleanup and restoration a call.
Our locally owned and operated SERVPRO® franchises are available 365 days a year, 24 hours a day. Give us a call, and we will make it "Like it never even happened."®
Our commercial cleaning professionals are trained to follow CDC protocols for all types of specialty cleaning services for hazardous materials including the novel coronavirus, biohazard, and mold removal.
Contact your local SERVPRO® for a free, no-obligation consultation with our team of IICRC certified damage restoration specialists. No matter the amount of damage, SERVPRO® has over 50 years of experience and over 2000 franchises nationwide.
Recommended For You
Restoring your home or business after fire damage is our main goal. As a leading fire dama...

Mold can grow anywhere. Trust SERVPRO® for reliable mold remediation, abatement, and resto...

Keeping your commercial business looking its best is a priority. When your business requir...