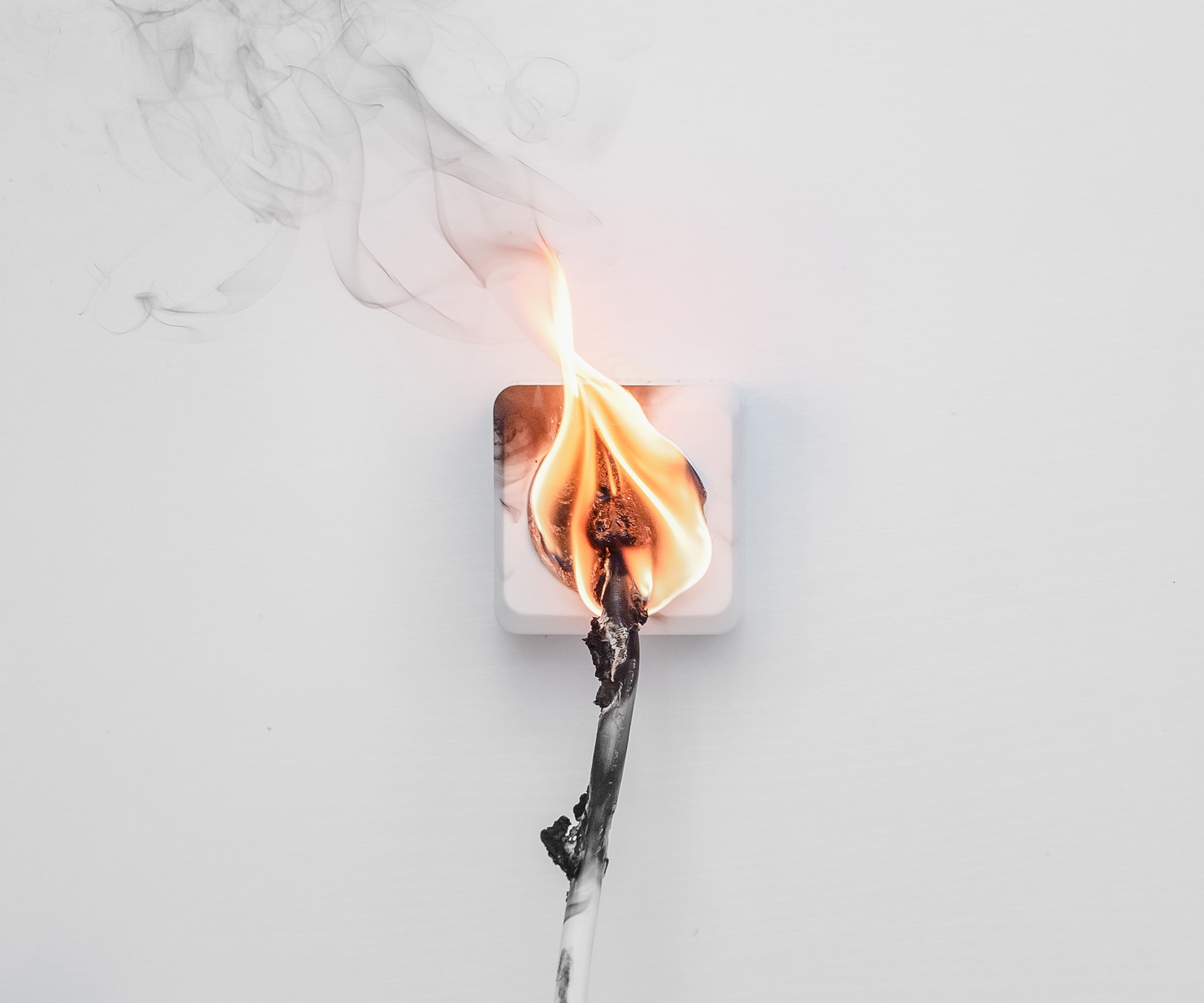 Fire Damage Restoration
Restoring your home or business after fire damage is our main goal. As a leading fire damage restoration company, we specialize in removing the water after firefighting efforts. Our trained team will assess the damage caused by the fire, and handle the fire cleanup and fire damage restoration. Our professionals will also deep-clean your property including soot removal from walls, carpets, and upholstery. They will also perform the smoke damage cleanup and the removal of the smoke odors.
SERVPRO is a Leader in Fire Damage Restoration
Smoke and soot can be toxic, creating a hazardous situation for your property. Even if a fire is contained in one area, smoke, and soot can travel throughout a structure. Our professionals are highly-trained, with the experience, tools, and knowledge to clean up fire damage and remove the smell of smoke. In keeping with our goal to restore your home and cherished possessions to their pre-fire condition, we use appropriate personal protective measures to safely clean, deodorize and restore your property.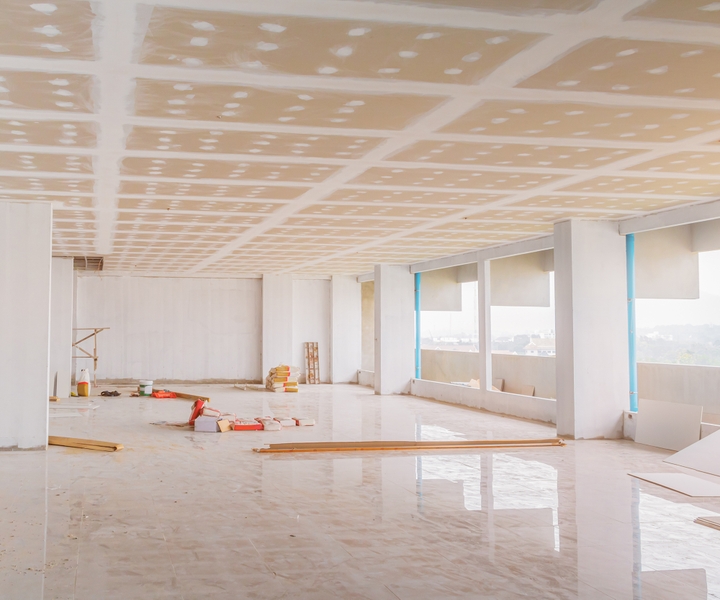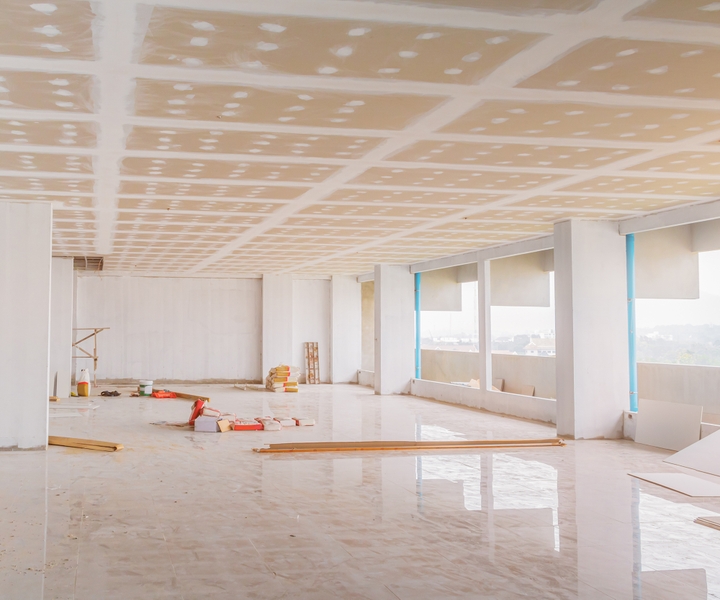 Getting Back to Business Quickly After a Fire
Any disruption in business hurts your bottom line. Our fire damage restoration specialists can respond quickly and understand a business owner's unique issues after a fire. When faced with fire damage cleanup and smoke damage removal, our goal is to help you get your business up and running again as soon as possible.
When faced with a large commercial fire, SERVPRO's large loss teams can handle any sized fire damage and will work alongside our local SERVPRO experts.
Why You Can Trust SERVPRO After a Fire
24/7 Emergency Service
A fire can break out at any time, and our Customer Care Center is ready to take your call, day or night. Contact us -24/7 for fire cleanup, smoke damage, and fire damage restoration.
Highly Trained Fire and Water Restoration Specialists
Our fire damage restoration professionals have the expertise and equipment needed to get the job done to your satisfaction as quickly as possible.
#1 In the Fire Cleanup and Fire Damage Restoration Industry
We're a trusted leader in the fire damage restoration industry.
Preferred Vendor Status
Many national and local Insurance companies trust in our 50+ years of experience in cleanup and restoration.
Easier Insurance Claims Process
SERVPRO will help you navigate the insurance claims process and coordinate the necessary paperwork for a quicker, easier experience.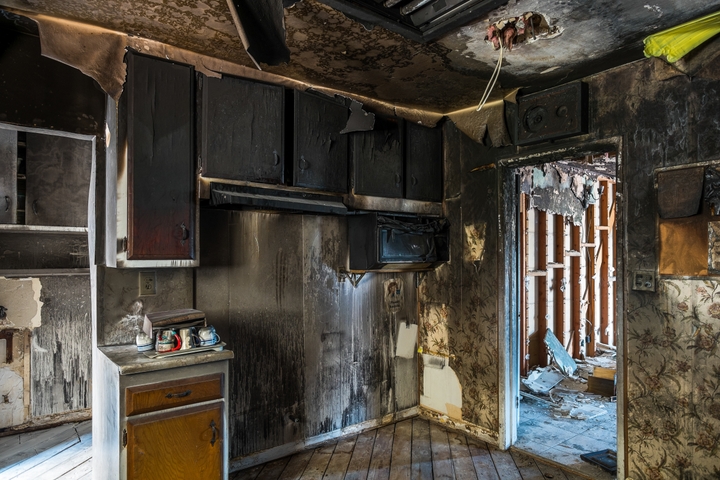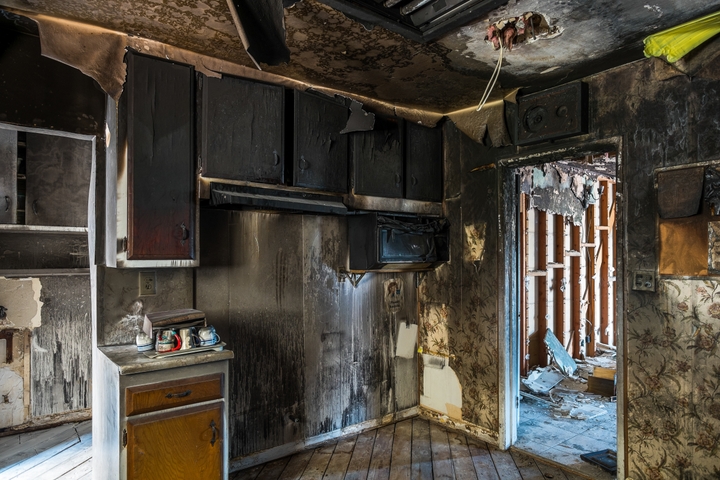 What to Do After a Fire - Use Caution
While waiting for help to arrive, safety is key. Here are some tips to follow:

Assess whether it's safe to stay in the house. Follow guidance from first responders.
Watch for electrical hazards and debris.
Only attempt activities that are safe for you to perform.
Wet materials can be very heavy. Wait for officials to clear the structure first.
If safe to enter, and weather permits; open windows and doors to "air out" the structure and help remove the smoke smell.
Only take photos from a safe distance until officials have given the "all clear."
What To Do After a Fire:
Limit Movement
Limit movement in the home to help prevent cross-contamination and further smoke damage from soot particles being embedded into upholstery and carpets.
Cover Traffic Areas
Place clean towels or old linens on rugs, upholstery and carpet traffic areas.
Empty Fridge & Freezer
If electricity is off, empty the freezer and refrigerator and prop open the doors.
Wash Plants
Wash houseplants on both sides of the leaves.
Change Filters
Change your HVAC filter.
What You Should Not Do After a Fire:
Don't Wash Walls or Carpet
Don't attempt to wash any walls or painted surfaces or shampoo carpet or upholstery without contacting your local SERVPRO as using the inappropriate product or method could lead to additional or irreversible damage.
Don't Clean Electrical Appliances
Don't attempt to clean any electrical appliances, including computers or digital devices that may have been close to fire, heat or water without consulting an authorized repair service.
Don't Eat Soiled Food
Don't use any canned or packaged food or beverages that may have been stored near the fire, heat or water.
Don't Turn On The Lights
Don't turn on ceiling fixtures if the ceiling is wet. The wiring may be damaged.
Don't Clean Your Clothes
Don't send garments to an ordinary dry cleaner. Improper cleaning may set smoke odor.
Don't Touch Soot Covered Items
Don't touch soot-covered items with bare hands. Oils from your skin can cause the soot to permanently stain surfaces.
Steps In Our Fire Restoration Process
Emergency Contact
The restoration process begins when you call your local SERVPRO location or SERVPRO's Customer Care ...
The restoration process begins when you call your local SERVPRO location or SERVPRO's Customer Care Center, both of which are staffed 24 hours a day. Our specialist will ask a series of questions regarding the fire damage event that will help us dispatch the nearest SERVPRO professionals to your location.
Inspection & Fire Damage Assessment
Our professionals will carefully inspect and test adjoining rooms of your property to determine the ...
Our professionals will carefully inspect and test adjoining rooms of your property to determine the extent of the fire, smoke and soot damage. This step is crucial in developing a plan of action. We work alongside investigators, insurance companies and the fire marshal to determine the type, degree of and extent of damage to materials and belongings.
Immediate Board-Up & Roof Tarp Service
Fire damage can often compromise windows, walls and roofs. To maintain security and to protect again...
Fire damage can often compromise windows, walls and roofs. To maintain security and to protect against further damage, SERVPRO can board up missing windows and walls and place tarps on damaged roofs. We also offer debris removal, installation of emergency power and temporary lighting, temporary structural repairs and more.
Water Removal & Drying
If water damage is present, the water removal process will begin almost immediately and removes the ...
If water damage is present, the water removal process will begin almost immediately and removes the majority of the water. We will then use dehumidifiers and air movers to remove the remaining water and complete the drying process.
Removal of Smoke & Soot From All Surfaces
SERVPRO professionals use specialized equipment and techniques to remove smoke and soot from ceiling...
SERVPRO professionals use specialized equipment and techniques to remove smoke and soot from ceilings, walls and other surfaces.
Cleaning & Sanitizing
We remove affected materials while minimizing damage to unaffected or restorable surfaces. Our profe...
We remove affected materials while minimizing damage to unaffected or restorable surfaces. Our professionals can inventory non-salvageable property and assist in packing, relocating, cleaning and storing of personal property. We also offer restoration of specialty items such as art, electronics and documents.
Repairs and Construction
After these initial steps, your home may need construction work to get your property back to its pre...
After these initial steps, your home may need construction work to get your property back to its pre-loss condition. The repair step can be minor repairs or rebuilding entire areas of your home. We can simplify the restoration process by handling both the initial damage mitigation and rebuilding the affected areas. Having one qualified company for the entire process can save time and keeps costs low.
Fire Damage FAQs
What damage can fire cause?
Not all fires result in the same level of damage. The extent of fire damage varies greatly depending on a number of factors, including:
The source of the fire.
How hot the fire got, and the amount of smoke created.
How long the fire raged before intervention or firefighters stopped it.
The amount of water or substance needed to extinguish the fire.
The severity of the fire situation greatly impacts the extent of damage. This can range from minor smoke and soot contained to just a portion of the home, to extensive structural damage that must be rebuilt. Once your home or business is deemed safe for entry, SERVPRO technicians will inspect and assess the level of damage to help determine the plan of action. We will categorize your fire damage upon inspection into one of three categories.
Minor Fire Damage – Light to moderate smoke and soot was contained to just a portion of the building. Restoration needs include dry or wet cleaning and deodorization to walls, ceiling, floor and personal property, with little or no repainting. Very few items need replaced.
Medium Fire Damage – Moderate smoke and soot requiring more aggressive cleaning and deodorization techniques to remove residue. More areas need repainting. Heat has caused more extensive damage to surfaces and materials which may require more items to need repair or replacement.
Major Fire Damage – Severe fire damage to contents, finished surfaces and even structural framing. Smoke has infiltrated the majority of the building, and emergency intervention like board-up of windows and doors, or roof tarping, is required right away. Personal property items will likely need to be moved out of the structure for cleaning off-site. All remaining surfaces will be cleaned and deodorized in preparation for painting and repairs.
What items can survive a house fire?
Surprisingly, many items subjected to heat, smoke, and soot can be cleaned and restored to their original state. SERVPRO team members are specially trained in methods that effectively remove extensive smoke and soot residues. Depending on the severity, we may move some items off-site to ensure a thorough cleaning and restoration in our state-of-the-art facilities. SERVPRO also staffs and maintains close relationships with industry experts who specialize in electronics restoration, dry cleaning of delicate fabrics, furniture repair and refinishing, artwork, and document restoration. However, know that some items burned by direct flame may not be salvageable.
Can smoke damage be removed?
Yes! Smoke and soot damage can be stubborn, but SERVPRO employees are specially trained in the most effective residue removal methods. SERVPRO also has specialty cleaning tools and products that were developed exclusively for fire restoration. Anytime an item is deemed salvageable, we will work to clean it ourselves or coordinate with a vendor who performs specialty cleaning for that specific item type.
How do you know if you have smoke damage?
What you smell, see, and even feel on surfaces can be an indication that smoke and soot have affected your property. Your property may not have even been directly affected by flames, such as homes near a wildfire. Simply knowing that contaminates may be present is not enough. SERVPRO technicians conduct a thorough inspection and pre-testing of surfaces to allow you to better understand what surfaces are affected, the degree of damage, and map out where the smoke and soot have migrated throughout your home. This is the only way to know the presence and potential extent of the damage.
How is fire damage to a home repaired?
There are five different services involved when a home or business is damaged by fire. Our technicians are specially trained to handle this complex process that aims to get you back in your property as soon as possible.
Mitigation – We'll secure your property to prevent further damage. Any openings to the home will be boarded up, bulk debris removed, and corrosion mitigation begun in order to increase the likelihood of restoration of sensitive surfaces. If water damage from firefighting efforts has occurred, we'll work to remove water and begin the drying process.
Structural Cleaning and Damaged Material Removal – Non-salvageable surfaces and materials will be carefully removed and disposed. Smoke residues will be removed from salvageable walls, ceilings, and structural components of the property.
Contents Cleaning – Your personal property will receive expert focus, with cleaning taking place right there or off-site, depending on the situation.
Specialty Restoration Services – If there is anything that requires special attention (electronics, art, furniture refinishing), we'll ensure a specialist is tasked to complete the work.
Reconstruction – Sometimes, we have to build back areas that were too damaged to restore.
How much does it cost to fix a fire damaged house?
According to the Insurance Information Institute, the average cost for a structure fire was $25,545 in 2019. The cost to fix a fire damaged property varies greatly and depends on the severity of fire and its effect on surfaces and materials, the size of the structure, and amount of contents affected. SERVPRO uses the most widely accepted industry-standard pricing for services provided.
Who is liable for fire damage?
Most homeowner's insurance policies cover fire damage, including repairs to your home and its contents through dwelling and personal property coverage. You should also check your policy for personal liability or personal umbrella insurance, which may help cover a situation where a fire in your home spread to a neighboring residence.
SERVPRO will work closely with you and your insurance company to navigate through the claims process, helping to take the stress away from you as a property owner in this situation.
How much damage do grease fires cause annually?
According to the U.S. Fire Administration, cooking fires are the leading cause of home fires and injuries. From 2014-2016, there were 188,800 cooking fires in residential buildings that caused $463 million in property loss. Unattended equipment was a major cause for these fires starting, which resulted in 3,800 injuries and 195 deaths.
How to clean after fire damage?
The majority of cleaning after a fire is working to soot residues from the structure and contents of the home or business. We have a specific process we follow, which is tailored to each fire damage situation.
How to prevent fire damage?
The U.S. Fire Administration reports that cooking, followed by heating, are the top two leading causes of home fires. You can help prevent fire damage by:
Installing smoke alarms on every level of your home and outside bedrooms.
Staying in the kitchen when cooking, or by the grill when grilling.
Turning oven burners off and making sure the stove area is clear of other materials.
Keeping anything that can burn at least three feet away from fireplaces, heaters, etc.
Unplug or turn heaters off when you're not in the room.
Have heating systems and chimneys inspected regularly.
What is the first thing I should do after a fire?
Experiencing a fire to your home or business can be traumatic and stressful, and knowing what to do after a fire can seem overwhelming. First, contact a local disaster relief agency and your insurance company for immediate assistance, especially if you've been displaced. Try to locate any necessary documents you'll need, like a driver's license and other records, but don't enter the structure unless the fire department has deemed it safe for you to do so, first.
Can fire damage concrete?
Fire can damage concrete due to the high temperatures involved. Older concrete that gets exposed to extreme temperatures becomes dehydrated, as the water inside it turns to vapor, but is still trapped inside. When the water vapor can no longer expand, pressure builds up and concrete can explode.

Because of this phenomenon, you should never build a fire pit using concrete materials as it could be incredibly dangerous.
How do I secure my property after the fire?
Don't go back into your home unless the fire department has told you it's safe to do so. It's a good idea to contact your city police department to let them know what has happened, and that you'll be away. Board up any broken windows or open doorways if needed, or call SERVPRO to help with this task.
Can I inspect my house after the fire?
Your home may not be safe to re-enter. If the fire department has given you permission to do so, you can go in and retrieve vital items. However, depending on the level of damage, it's best to allow a professional inspector to determine the structure is safe, first.
Do I really need professional cleanup if the fire was small?
Most likely, yes. Smoke and soot residues from a small fire, or even from a neighboring fire, can cause extensive damage to walls, ceilings and contents in a home. This residue will need to be professionally removed or damage and odor can worsen over time.
What should I do with all the water that was used to put out the fire?
Water leftover from firefighting activities should be removed by professionals. SERVPRO technicians are specially trained in both fire and water damage restoration, using specialized equipment, tools and products. Our experts can properly remove the water and dry the home so that no further damage is caused by the standing water, like mold.
Can I stay in my home during the fire damage restoration process?
Depending on the severity of the fire and how your home is configured, it may be possible to stay in your home. If smoke and soot damage is contained to one portion of the building only, this sometimes allows for occupants to remain. However, many times this is not the case, as smoke generally creeps all throughout the structure. Your insurance agent can explain what hotel/off-site provisions your policy allows, which may be more comfortable for you during this process.
How long will the fire restoration process take?
The timeline for a fire restoration varies greatly, and depends on the severity of fire, smoke and soot damage. The size of the building and the amount of contents also helps determine the length of time for restoration. SERVPRO technicians will complete a full scope of work at the beginning of the project and will provide you with an estimated timeline so you know what to expect.
Recommended For You
After the fire trucks leave, your home likely suffers from fire and smoke damage and exten...

After any fire damage situation, your primary focus should be safety:

Living without a roof just isn't an option. When a storm or disaster leaves your home or b...