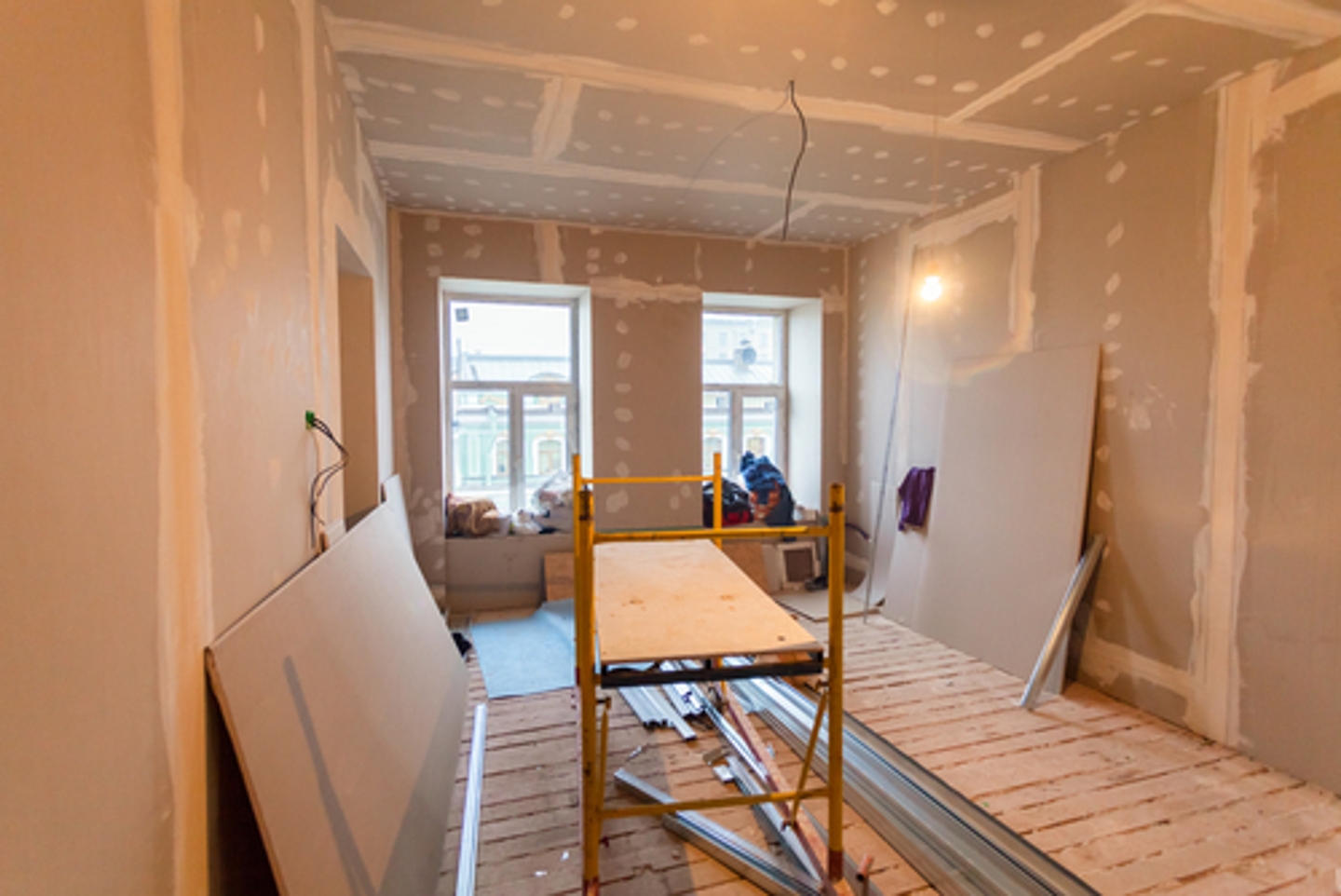 ---
Four walls, a foundation, a roof, windows, and a door. Whether large or small, that's the basic definition of a home or business. But a tornado, flood, or another type of disaster could put you in a position to need damage restoration services. Whether you experience minor damage or need extensive construction services in the aftermath of fire damage, SERVPRO® can help no matter what type of remediation, reconstruction, or cleaning services you may need.
Types of Damage Restoration
There are many ways your home or business can experience damage, including:
Water damage due to floods, severe weather, burst pipes, or more.
Fire damage from faulty appliances, a wildfire in the west, cooking incidents, or a Christmas tree that catches fire.
Mold growth, which may occur after water damage or fire damage (particularly firefighting efforts).
Storm damage from tornadoes, hurricanes, floods, mudslides, or more.
The possibilities are seemingly endless, but SERVPRO is available 24/7 to help. Our technicians are dedicated to returning your property to pre-loss condition around the clock.
What Does it Mean if Mold is Found in My House?
If mold is discovered in your property by SERVPRO specialists, construction personnel, or others, SERVPRO can assess the spread and determine an appropriate plan of action. SERVPRO offers mold damage remediation services, including a seven-step mold remediation process.
Learn more on our website, which includes a resource on black mold and what the difference is between mold removal and remediation.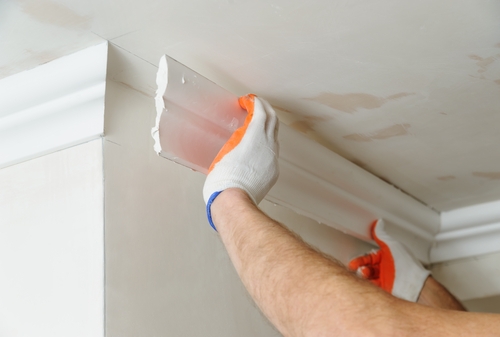 I Had a Fire, Can I Stay in My Home While It Gets Fixed?
According to FEMA, you should only go inside your fire-damaged home if officials deem it safe. There are certain factors to consider, like the severity of the fire and the structure of your home. For example, if smoke and soot damage is contained to just one part of your property, it may be possible for residents to stay inside while remediation commences.
Keep in mind, however, smoke usually permeates throughout the entire structure. SERVPRO recommends consulting with your insurance agent to determine hotel or other off-site living accommodations that your policy allows.
What is Safe to Save From a Fire?
Many items can be restored or saved after a fire, using specialized equipment and methods. SERVPRO is educated in removing extensive smoke and soot residue from items, including electronics, furniture, artwork, and fabrics.
In some situations, SERVPRO technicians may need to take items off-site for thorough cleaning and restoration in a specially equipped facility. Conversely, some items may be beyond repair, if, for example, they have been burned directly by flames.
How Do You Rehab a House That Had a Fire?
Each fire damage job is different, but overall, SERVPRO follows a seven-step fire restoration process, spanning five categories: 1) mitigation, 2) structural cleaning and damaged material removal, 3) contents cleaning, 4) specialty cleaning services, and 5) reconstruction.
Emergency contact.
Inspection and fire damage assessment.
Board-up and roof tarping service, if necessary.
Water removal and drying.
Smoke and soot removal from all surfaces.
Cleaning and sanitizing.
Restoration.
How Long Does It Take to Rebuild After a Fire?
The length of time it takes to rebuild after a fire can greatly vary depending on the level of damage, the type of structure affected, how many contents are in the space, and other factors. When you contact SERVPRO, technicians will assess and inspect your property, then determine a timeline of how long they expect the remediation and rebuild process to take.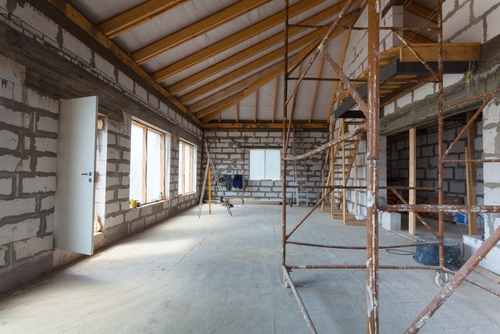 What to Expect During Construction Services
SERVPRO offers construction services to help after cleanup and remediation services are complete. To fully return your property to pre-loss condition you can expect three phases of construction to occur, with each phase containing various steps. Visit our construction page for detailed information on each step.
Phase 1: Pre-Construction
Approval.
Estimates and finalizing the estimate.
Deposits and progress payments.
Mortgage companies.
Material selections and changes.
Signing the construction work authorization document.
Phase 2: Construction
Scheduling tradesmen.
Weekly communication.
Inspecting work-in-progress.
Supplements.
Change orders.
Progress payments.
Phase 3: Post-Construction
Construction standards.
Certificate of completion.
Final payment.
Structural Damage After Flooding
Damage reconstruction isn't limited to just fire damage. After a flood, it is possible your home or business has experienced substantial structural damage. According to Allstate, structural damage from flooding can cause floors to buckle or loosen. Additionally, roofing or your foundation may crack, and wires may become loose or frayed, causing electrical hazards. It is important after flooding to have professionals, like an electrician, assess the property before deeming it safe to enter.
Steps to Fix Water Damage
So, you've experienced water damage. What next? While there are some immediate steps you can take in the aftermath, know that SERVPRO offers an eight-step water repair process to help return your home or business to pre-loss condition. Those steps include:
Emergency Contact. This involves a SERVPRO specialist asking you a series of questions to determine the size and scope of loss and dispatch the appropriate personnel and equipment to your property as quickly as possible.
Inspection and Water Damage Assessment. Air movers are set upon SERVPRO technicians' first arrival. Additionally, the source of water is located and stopped, if necessary. This step is important, as SERVPRO technicians must assess the damage, its severity, and any hazards that may be present.
Water Removal. At this point, pumps and extraction units are used to thoroughly remove the water.
Damaged Material Removal, where non-restorable items are removed from the premises to help increase the speed of drying. This will be communicated to you in advance if SERVPRO technicians deem certain items cannot be restored.
Cleaning, Sanitizing, and Deodorization. This stage involves the use of specialized techniques, using products and equipment to ensure your ceilings, floors, walls, and other affected areas are properly cleaned.
Drying. After most of the water has been removed, SERVPRO technicians use specialized equipment to remove the water you can't see, drawing it out of the materials to ensure total drying.
Monitoring. One of the final steps involves routine visits by SERVPRO technicians to ensure the drying process is proceeding as intended.

Adjustments are made as needed.

Repairs and Construction. If you require home or business damage reconstruction services, SERVPRO technicians will handle it, ensuring your property is returned to pre-loss condition.
SERVPRO is Ready to Serve 24/7
With over 2,100 franchises across the United States and Canada, SERVPRO offers a wide array of damage reconstruction services. Your home damage or business damage is no match for our franchises' level of knowledge and expertise. SERVPRO technicians are dedicated to arriving onsite as quickly as possible and providing high-level cleanup and restoration services with elite equipment, backed by the resources of a national brand and over 50 years of experience.
From water damage to fire damage, storm damage to mold remediation, biohazard cleanup to complete damage reconstruction, SERVPRO is Here to Help®. No matter if your damage occurs on a weekend, holiday, or at 3 in the morning, your local franchise will be there to provide elite remediation services. Give us a call and let us show you why we are the #1 choice in cleanup and restoration as we work to return your property to pre-loss condition.
For more information about SERVPRO and the cleaning and restoration industry, we encourage you to visit our FAQ and Glossary.
Sources:
https://www.usfa.fema.gov/downloads/pdf/publications/fa_46.pdf
https://www.allstate.com/resources/flood-insurance/home-flood-damage
---