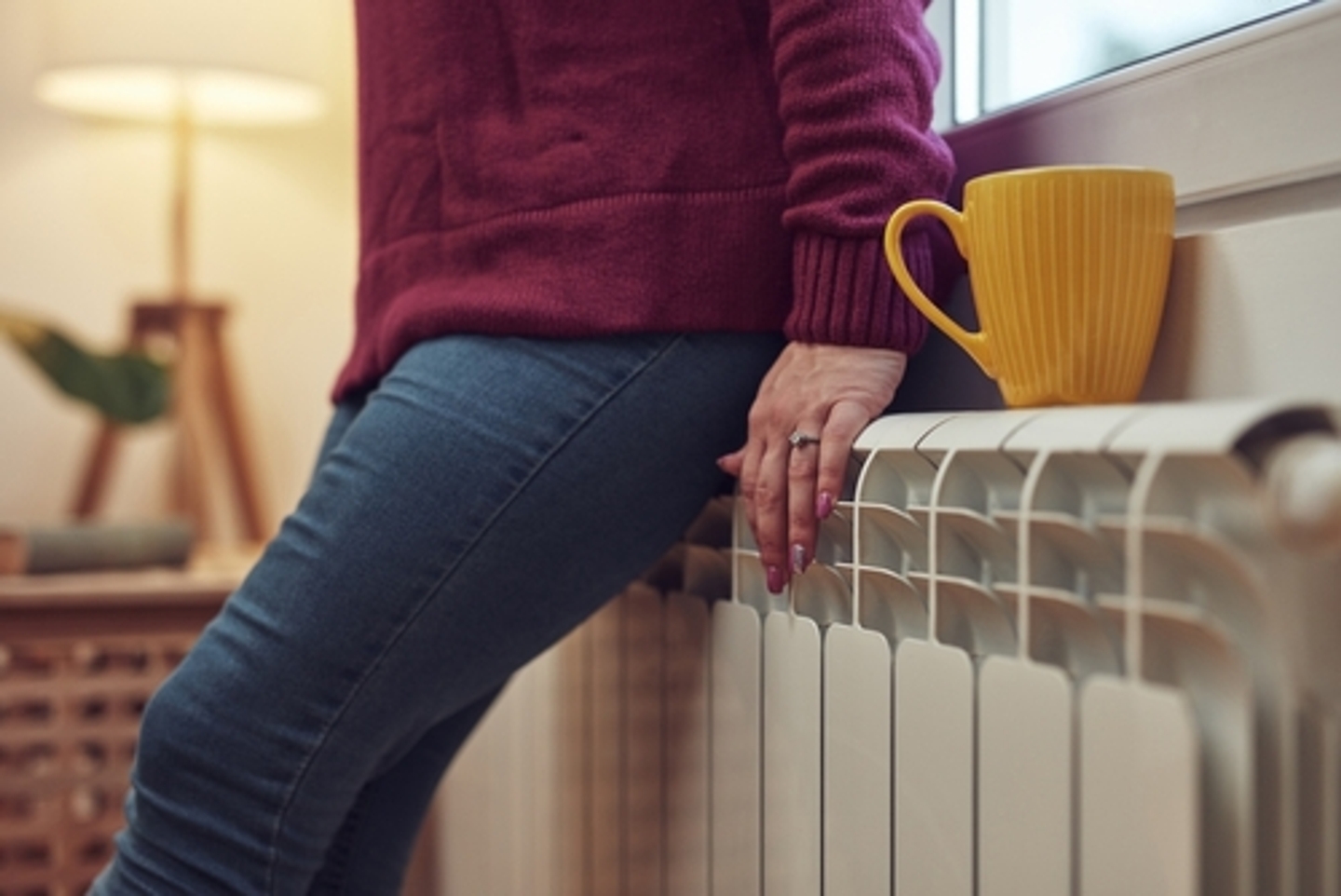 ---
The end of summer means a steady drop in temperature, cooler nights, and for many, turning the clock back an hour. At some point this fall, most of us will turn on the heat in our homes and businesses. But turning the furnace on, after it has sat dormant over the spring and summer months, means it needs a little maintenance before the fall and winter seasons really begin. Here are some things you need to know before that first bite of cold weather hits in 2023 and you turn on your heater. Remember, SERVPRO® can help in the event of fire damage caused by a malfunctioning furnace.
Common Types of Heating Systems
Most of us are familiar with the two basic heating types: furnaces and boilers. But the truth is, there are many kinds of heating systems. In fact, did you know some homes and businesses use more than one type in the same property? Forbes offers a list of 10 common kinds of heating systems:
Heat Pump. Extracting heat from the air, this heating system distributes air around the property via an indoor air handler.
Active Solar Heating. Using solar energy, this type of heating system heats up fluid to distribute solar heat throughout the property. It usually is used in tandem with other heating methods to be fully efficient.
Hybrid Heating. A gas furnace and heat pump system are combined to provide a hybrid solution to heating the property.
In-Floor Radiant. This type of heating system tends to use plastic water tubing within concrete slabs to deliver even heat throughout a property.
Electric Resistance. While these type of heating systems are not usually used as the primary system (instead, they are often used as a supplementary heating method), they are usually portable and easy to install, with few to no moving parts. This makes them an attractive option for people on the go, or anyone who may wish for an additional method of heating.
Electric Space Heater. Many are familiar with the space heater, which provides a portable, on the go solution for quick access to heat once it is plugged into an outlet.
Gravity Air Furnace. This type of heating system cycles air through ducts, but is different than a traditional furnace due to its use of gravity. Rather than pushing hot air out, it allows heat to rise and cool air to descend, distributing the rising air via a furnace and sending the cool air back through return ducts.
Furnace. Considered a "forced air distribution system," this type of heating structure uses a blower fan within the furnace to deliver heated air through a network of ducts. Interestingly, it also uses the same ductwork as air conditioning, so either temperature can be cycled through.
Boiler. This type of heating system uses a central boiler to distribute steam or water through pipes to radiator units throughout the property. It is likely to be found in older buildings or homes.
Baseboard Heater. Considered a hydronic heating system, this option uses a central boiler to distribute heat through water pipes to baseboard units throughout the property.
What to Check Before Turning on Your Heat for the First Time in the Fall
Some common tips for turning on your heater in the fall include the following, according to WKBN News in Youngstown, Ohio:
Install a carbon monoxide detector near your furnace. Test regularly.
Verify all smoke detectors are functioning properly (change batteries as needed). Test regularly.
Clear the area around your furnace or heater, removing any flammable items such as cardboard or paper.
Regularly check for gas leaks around the furnace or heater. If you smell gas, evacuate the property, and call your gas company.
Regularly remove and replace furnace air filters; clogged filters can limit the flow of air, causing the furnace to work harder to properly filter heat. This can prove hazardous and may cause a fire.
Schedule a professional furnace inspection on a regular basis.
Check Your Carbon Monoxide Detector
Carbon monoxide detectors should be used all the time, especially in homes that use gas utilities. Cases of CO poisoning increase in the winter months, which can be directly attributed to the use of gas and propane heating systems that lack proper ventilation.
According to The Ohio State University's Wexner Medical Center, carbon monoxide poisoning can be caused by not only furnaces, but space heaters and fireplaces also. Their experts recommend good ventilation for any type of heating system. They also emphasize that carbon monoxide detectors are necessary, and the best way to keep you and your family safe from this silent killer.
Gas vs. Electric Heat
So, what's the difference between gas and electric heat? This is a common question, one that can relate to your type of heating system.
According to Thiele Heating & Air Conditioning, some notable differences between gas and electric heat in furnaces and heaters include:
Gas furnaces tend to be more expensive than electric furnaces.

Conversely, over time, an electric furnace may cost more than a gas furnace, since electricity is often more expensive than gas.

Gas furnaces are easier and less expensive to install.
Electric furnaces tend to have a longer lifespan (20 or more years) than gas furnaces (15 to 20 years).
While both require annual maintenance and upkeep, gas furnaces come with the risk of leaking carbon monoxide. Therefore, electric furnaces are sometimes considered a safer option.
Electric heaters are more liable to experience "wear and tear" than gas heaters.
Gas heaters use less energy to heat the same size space than electric heaters.

Similarly, gas heaters can heat a home quicker than an electric heater.
SERVPRO's Fire Damage Cleanup Process
SERVPRO offers a robust fire damage cleanup process. Remember, SERVPRO professionals encourage you to develop an Emergency Ready Plan in the event of fire or water damage, natural disasters, or more.
Emergency Contact. The first step of SERVPRO's fire damage restoration process comes when you reach out to your local franchise. A specialist will ask a series of questions to determine size and scope of loss and determine the appropriate personnel and equipment to dispatch.
Inspection and Fire Damage Assessment. Surveying the fire, smoke, and soot damage is essential to determining an appropriate plan of action. Upon arrival, SERVPRO professionals will assess the affected area, including adjoining rooms.
Immediate Board-Up and Roof Tarp Service. If necessary, roof tarping and board-up services will be implemented to help provide security during the cleanup job. Employing these methods can help protect against the elements, theft, animals, and other unwanted entry while cleaning and potential reconstruction takes place.
Water Removal and Drying (if water damage is present). SERVPRO professionals will extract the water and use dehumidifiers and air movers to help ensure it is fully removed and dried.
Removal of Smoke and Soot from All Surfaces. Specialized equipment and techniques are employed to remove any outstanding smoke and soot, to help clean ceilings, walls, floors, and other affected surfaces.
Cleaning and Sanitizing. All structures and items are thoroughly cleaned, if restorable. It is SERVPRO's goal to return these belongings to pre-fire condition, using a variety of cleaning products and equipment. SERVPRO professionals will also employ deodorization techniques, using fogging equipment and industrial air scrubbers.
Restoration. The last step involves any final services, such as reconstruction of affected areas, new carpet installation, painting, or more.
SERVPRO is Ready 24/7/365
Turning on your heat each fall comes with its own set of tips and recommendations, including regular heater maintenance. Remember, in the event of fire damage, SERVPRO is ready to help around the clock. Franchise technicians offer a wide variety of cleanup, restoration, and construction services, but not just for fire. Whether your property experienced damage due to fire, storms and natural disasters, a leaky pipe, mold, or more, SERVPRO is Here to Help®.
From fire damage cleanup to water damage cleanup, mold remediation, construction services, and more, SERVPRO operates 2190 locations across the United States and Canada, and is dedicated to helping return your property to pre-loss condition. Whether you experience the consequences of a fire loss in the middle of the night, on a holiday, weekend, or more, SERVPRO has earned a reputation as the #1 choice in the cleanup and restoration industry for a reason. With round-the-clock availability, find your nearest SERVPRO franchise and give us a call today.
For more information, please visit our FAQ and Glossary.
Sources:
https://www.almanac.com/gardening/frostdates
https://callthiele.com/blog/gas-vs-electric-furnace/
https://www.forbes.com/home-improvement/hvac/home-heating-systems/
https://wexnermedical.osu.edu/blog/when-temperatures-fall-carbon-monoxide-dangers-rise
https://www.wkbn.com/news/local-news/check-this-before-turning-on-your-heat-this-fall/
---