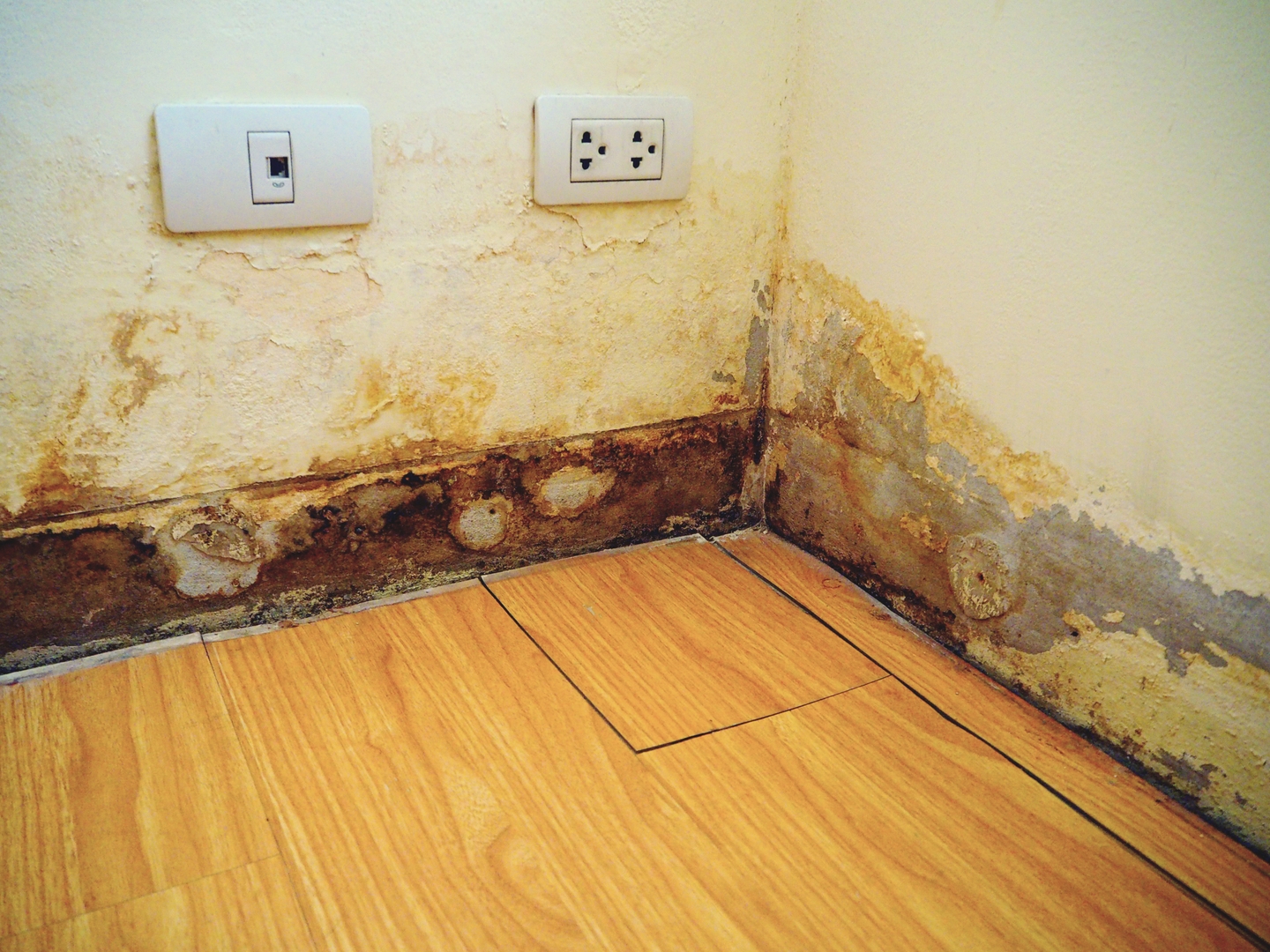 ---
It's Important to Dry Out Water Damaged Walls, But First You Should Check for Signs
Signs of water damage in walls, whether painted or bare, can run the gamut from paint bubbles to warped and sagging walls, with much in between. In fact, water damage in walls can be devastating to your business or personal property. Whether you've experienced a natural disaster, such as a severe flood, hurricane, or tornado, or something within your home, such as a leaking appliance or burst pipe, it's important you identify whether you have water damage as quickly as possible, so you can contact a damage restoration company, like SERVPRO®, and get it cleaned and restored swiftly and effectively.

Water damage in walls has many signs, so it's important you observe both the affected and surrounding areas as you determine next steps and try to make the confirmation. Although water damage often occurs in basements, crawlspaces, and areas with little airflow and dim lighting, we'll start with signs of water-damaged walls in areas besides a basement. To begin, one of the first noticeable signs of possible water-damaged walls is peeling paint and wallpaper. If the inside of a wall contains excessive water, paint and wallpaper can lose their adhesion and start to come off or bubble. Similarly, stains, discoloration (typically a yellow-brown color), and warping can be major indicators of underlying water damage within and around walls. Although frequently missed, another sign of water damage in walls is softened drywall. If you suspect water-damaged walls in a particular area, be sure to press against those areas and see if the wall buckles or sinks inward.
As for basement wall water damage, one of the most obvious signs is visible water collecting on the wall itself, or the floor just below, which may have come from permeable concrete or small gaps near window wells. Additionally, mold growth is a major sign of water-damaged walls; oftentimes it grows in the seams where walls meet ceilings and floors. Another sign of possible water-damaged walls in your basement is a musty smell and overly damp air. Although basements tend to be more damp than other areas of a residence, if you notice condensation, white mineral deposits, water stains, and discolored drywall, it's possible your walls have water damage. Still, be cautious in remembering that although musty smells may accompany mold, this doesn't always hold true. Other signs of water damage in basement walls include cracks and crumbling areas, sometimes caused when hydrostatic pressure forces accumulated water through these cracks and other gaps in the walls. White stains that appear chalk-like, called efflorescence, are another sign of water moving through walls in your basement, which appear after the water's evaporated. As with other rooms, flaking, bubbling paint is another sign of water-damaged basement walls, along with wood rot and uneven or sinking floors surrounding the walls in question. Noted earlier, warped, bowing walls with yellow-brown stains are also signs of water damage in your basement walls.
Ultimately, it's important to remember that much of the damage is initially hidden, making it difficult to determine if your walls have been struck with water damage. Still, there are some signs you can look for even if you aren't yet sure. First, while certain fluctuations are normal depending on the season, if there's a sudden spike in the cost of your utility bills, that may be a sign of water-damaged walls. Additionally, like many of the signs noted before, a persistent musty odor or excessively damp air is a good indication there may be damage. Other signs that accompany hidden water damage may include mold growth, paint bubbles on walls, and peeling wallpaper.
If you're sure you have water damage, it's important you reach out to a cleanup and restoration company, like SERVPRO, as quickly as possible. First, we'll check for the source. Once the water has been stopped (if it hasn't already), we'll evaluate the level of contamination. It's important we identify the category (1 through 3), as this affects how we go about the restoration process and helps ensure we clean to industry standards. Once we've made that identification, we'll survey the extent of damage, walk the property to evaluate the walls, and look for any additional safety concerns. SERVPRO can help identify building materials that may contain asbestos. Lead-based paint concerns are handled by adhering to the EPA's Lead Renovation, Repair and Painting Rule (RRP). Finally, we'll move and block furniture before beginning the water damage restoration process.
Water-damaged walls have many signs, but if you're ever in doubt, SERVPRO can help. With more than five decades of experience, with top-tier equipment and elite training and techniques in the industry, SERVPRO is the #1 choice in cleanup and restoration. Our proven system of professionals will help ensure your damage is mitigated to industry standards, and help make it "Like it never even happened."®
Unless otherwise noted, each use of "SERVPRO," "us," "we," or "our" throughout servpro.com collectively refers to both the SERVPRO brand and the Servpro Franchise System, which is made up exclusively of independently owned and operated franchise locations.
---
*#1 Choice in cleanup & restoration based on Commercial and Residential Attitude & Usage Tracking studies. Polling 816 commercial business decision-makers and 1,550 homeowner decision-makers on first choice for future needs related to cleanup & restoration work. Studies conducted by C&R Research: Oct 2019 and Decision Analyst: Oct 2019.
---