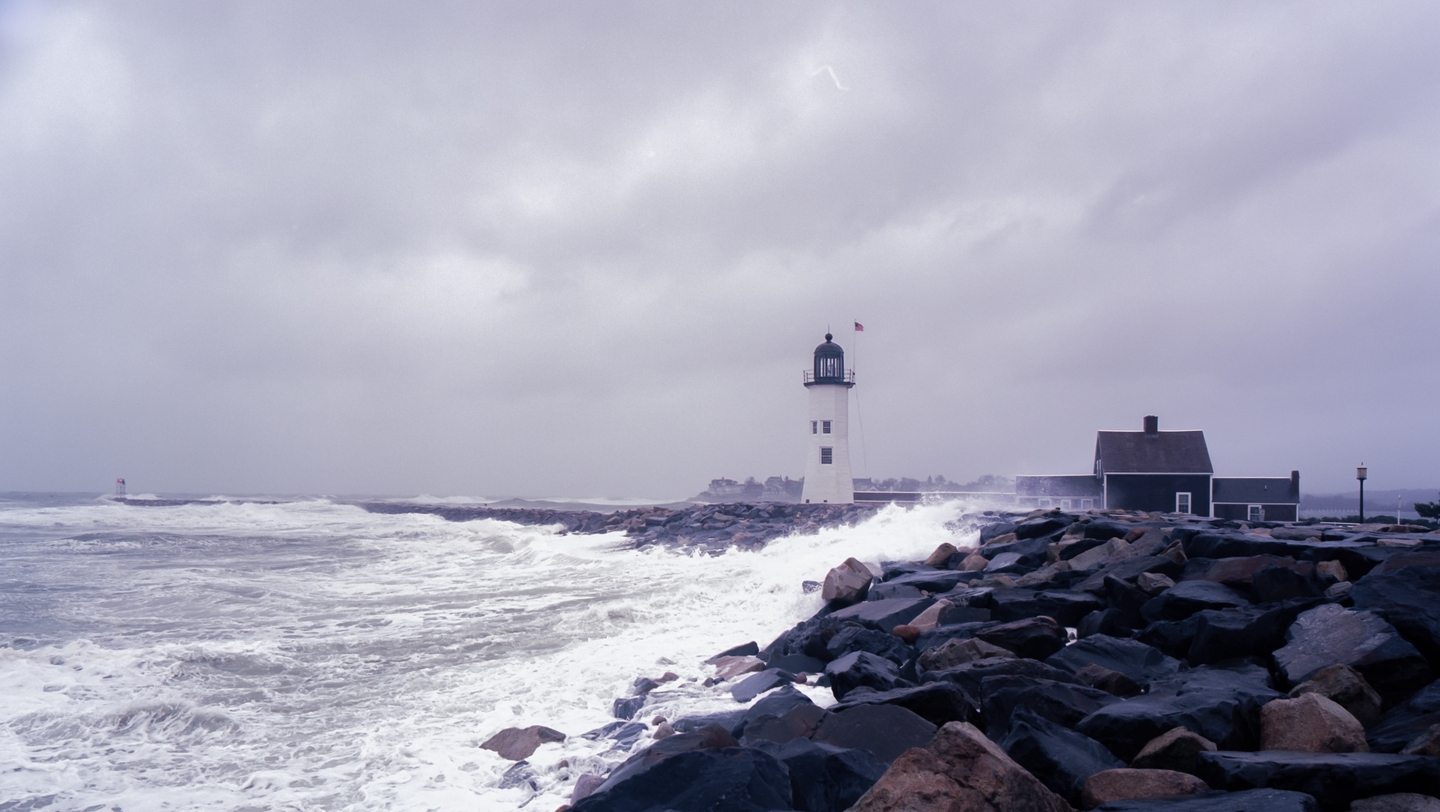 ---
Chances are, you've heard the term "nor'easter" at least once. But what exactly is it? And how dangerous can this weather event get? In short, these powerful winter storms can cause gale force winds, abundant snow, and torrential rain, which may lead to flooding.
This article covers need-to-know items regarding these unique winter storms, and how SERVPRO® can help with the recovery if you find yourself in one's path. Remember, when a nor'easter damages your home or business, SERVPRO is just one call away.
Definition of a Nor'easter
According to the National Weather Service, a nor'easter is defined as "a storm along the East Coast of America, so called because the winds over the coastal area are typically from the northeast." While nor'easters can happen any time of year, NOAA meteorologists say the most aggressive tend to occur between the months of September and April.
The Difference Between a Nor'easter and a Hurricane
When looking at satellite images of nor'easters and hurricanes, you may be struck by how similar they look. So, what are the differences?
NOAA's SciJinks website, along with Sciencing.com, detail several key differences between a nor'easter and a hurricane, including:
Hurricanes originate over tropical waters in the south, near the equator, whereas nor'easters form off the east coast of the United States, in chilly northern waters.
Hurricanes thrive on warm air, while nor'easters are powered by cold air.
Nor'easters tend to strike between September and April, while hurricanes are most common between June and November.
How Does a Nor'easter Form?
According to researchers at NOAA, the initial storm system usually develops about 100 miles east or west of the East Coast. The system then proceeds northeastward, gaining strength and finally reaching maximum intensity as it approaches the northeastern region of the United States and Canada. NOAA indicates the "I-95 corridor" (the region between Washington D.C., Philadelphia, New York, and Boston) is more likely to be affected by a nor'easter than other regions of the country.
Famous and Well-Known Nor'easter Storms
According to Weather.gov, some of the most infamous nor'easter storms include:
The Blizzard of 1888
The "Ash Wednesday" Storm of March 1962
The New England Blizzard of February 1978
The Superstorm of March 1993
The Boston Snowstorms of January and February 2015
Facts About Nor'easters
Some additional facts about nor'easters, according to Weather.gov and SciJinks, include:
Nor'easters typically develop in the latitudes between Georgia and New Jersey.
Nor'easters tend to reach maximum intensity somewhere between New England and the Maritime Provinces of Canada.
NOAA's GOES-16 satellite keeps a continuous eye on possible nor'easter development.
Preparing for a Nor'easter
Massachusetts's government website offers numerous tips to prepare for a nor'easter. While not all-inclusive, some of their tips include:
Sign up for emergency weather alerts.
Consider creating a plan for your family or employees so everyone knows what to do in an emergency.
The SERVPRO Emergency Ready Plan can help.
Review FEMA's flood maps to determine if you live in an area at high risk for flooding.
Verify evacuation routes.
Verify your smoke detectors and carbon monoxide detectors are functioning and have an adequate battery supply, if battery operated.
Consider purchasing a generator in case of power outages.
Keep cell phones charged and gas tank full.
Clear rain gutters.
Bring outdoor items (such as patio furniture, trash cans, children's toys) inside.
Consider elevating items in your basement in case flooding occurs.
For more information, visit our guide to preparing for winter storms.
Does SERVPRO Clean After Nor'easters?
The northeast United States and even parts of Canada can be struck by these violent winter storms. With a wide array of storm cleaning services, SERVPRO can assist with your cleanup and recovery efforts, and offers the following:
SERVPRO is Ready Year-Round
SERVPRO is ready to jump in and help when a nor'easter strikes your home or business. With over 2,100 franchise locations across the United States and Canada, take comfort in knowing there's a franchise nearby, ready to assist with your cleanup, restoration, and construction needs. SERVPRO franchise professionals receive in-depth training and are customer focused.
Whether you experience minor storm damage after a nor'easter or major devastation requiring construction services, SERVPRO franchises have the experience and equipment to clean up and restore your home or business. In fact, technicians are prepared to go beyond cleanup and restoration, and provide construction services, too. Find your local SERVPRO today and give us a call. We are available 24/7, 365 days a year, and Here to Help®.
Visit our FAQ and Glossary for more information about SERVPRO and our services.
Sources:
https://www.mass.gov/info-details/noreaster-coastal-storm-safety-tips
https://sciencing.com/difference-between-noreaster-hurricane-8167052.html
https://scijinks.gov/noreaster/
---