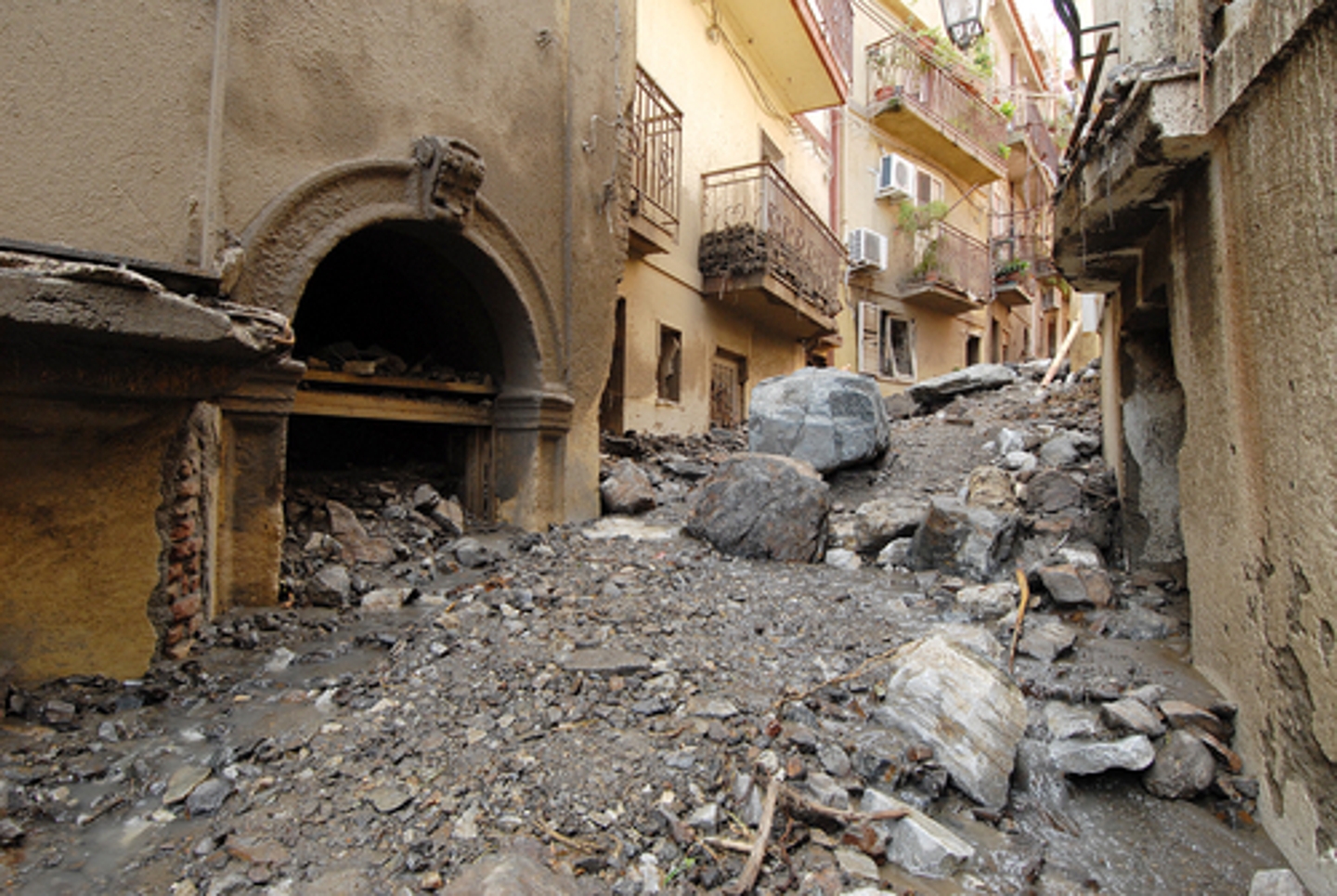 ---
Landslides are devastating natural occurrences, sometimes taking place with little to no warning. But what effects do they cause, and how can SERVPRO® help? Read on to learn about three major effects of landslides, and how SERVPRO is available 24/7 to provide cleanup, restoration, and construction efforts in the aftermath.
Definition of a Landslide
According to the USGS, a landslide is defined as "the downslope movement of earth materials (rock, debris, and soil) at rates that range from inches per year to tens of miles per hour." Notably, some landslides can move at a quicker rate than a human can run. Additionally, they can occur in short bursts, or sometimes last days, weeks, or even longer.
Where do Landslides Usually Occur?
While landslides can occur in all 50 states, they tend to be more common in the Rocky Mountains, Appalachian Mountains, Pacific Coastal Ranges, and some parts of Alaska and Hawaii. Still, there are certain factors that make an area more susceptible to landslides according to the CDC, including:
Places where landslides have occurred in the past
Bottom of slopes or canyons
Steep slopes
Channels along rivers and streams
Human activity, such as removing vegetation or modifying natural landscapes to build roads or structures
While they can occur year-round, landslides are most common between the months of November and March, when snow falls and melts, and also when spring rainfall occurs, according to Seattle's Department of Construction and Inspections.
Effect #1: Outdoor Damage
Outdoor damage from landslides according to the CDC, CDPH, and Yo Nature, can include:
Flooding
Additional landslides or mudslides
Polluted streams
Damaged ecosystems
Destroyed forests
Effect #2: Broken Service Lines
A landslide may have shifted or severed electric, gas, water, and/or sewage lines, so use caution when venturing outside. Not only can these damaged lines devastate infrastructure and cause severe outages near and far, but they can prove hazardous if encountered, causing possible injury, illness, or even death.
Effect #3: Destroyed or Disrupted Roads and Railways
In addition to the outdoor damage outlined in effect #1, landslides also have the potential to fully or partially destroy or block parts of roadways and railways, affecting travel and delivery of emergency services and personnel. This can cause significant economic losses, along with social and societal disruptions for immediate and surrounding localities.
What is the Difference Between a Landslide and Mudslide?
While the terms "landslide" and "mudslide" tend to be used interchangeably, there is a distinct difference between the two. According to California's Department of Public Health, the difference between a landslide and mudslide is:
Like the USGS, the California Department of Public Health notes that landslides occur "when masses of rock, earth or debris move down a slope."
A mudslide is defined as "a type of fast-moving landslide that tends to flow in channels." They go on to state that mudslides develop when water rapidly forms in the ground, soaking debris, rock, and the surrounding earthen area.
For more information on mudslides, visit our articles "Signs of a Mudslide and How to Prepare" and "How to Clean Your House After a Mudslide."
SERVPRO's Storm Cleanup Services
No matter where you live in the United States, landslides are possible, so it is best to have an elite cleanup crew on standby. SERVPRO's storm damage cleanup services include the use of proprietary cleaning equipment, implemented by technicians across the system with decades of experience.
SERVPRO is prepared to clean minor storm damage in a single residence to major devastation in a major metropolitan area or high-rise building. Additionally, your local franchise will assist with insurance paperwork, helping you navigate the claims process to help provide a stress-free and seamless restoration experience.
Outside of traditional services such as water restoration, fire restoration, and mold cleanup, SERVPRO also offers additional services as well that may be needed before or after a landslide, including:
SERVPRO is Ready 24/7
Landslides are not something to take lightly. In an instant, roads, homes, businesses, and even entire cities can be partly or significantly demolished as these intense weather events wreak havoc. When you find yourself facing the aftermath of a landslide, call SERVPRO for your cleanup, restoration, and construction needs. With 2170 franchises across the United States and Canada, your local franchise is nearby and Here to Help®.
With strategically placed storm teams around the country, SERVPRO is equipped with the resources and personnel to service both large and small cleanup jobs in the aftermath of storm damage events. Our Disaster Recovery Teams® understand the devastating toll a landslide can have on your home, business, or other property. Furthermore, our technicians are heavily trained and will treat you, your family, and your property with the empathy and respect they deserve. Find your local SERVPRO today and give us a call.
For more information, please visit our FAQ and Glossary.
Sources:
https://buildingconnections.seattle.gov/2020/12/01/its-landslide-season-are-you-prepared-for-landslides/
https://www.cdc.gov/disasters/landslides.html
https://www.cdph.ca.gov/Programs/EPO/Pages/BI_Natural-Disasters_Landslides-and-Mudslides.aspx
https://www.usgs.gov/programs/landslide-hazards/landslides-101
https://www.yonature.com/effects-landslides-positive-negative-examples/
---