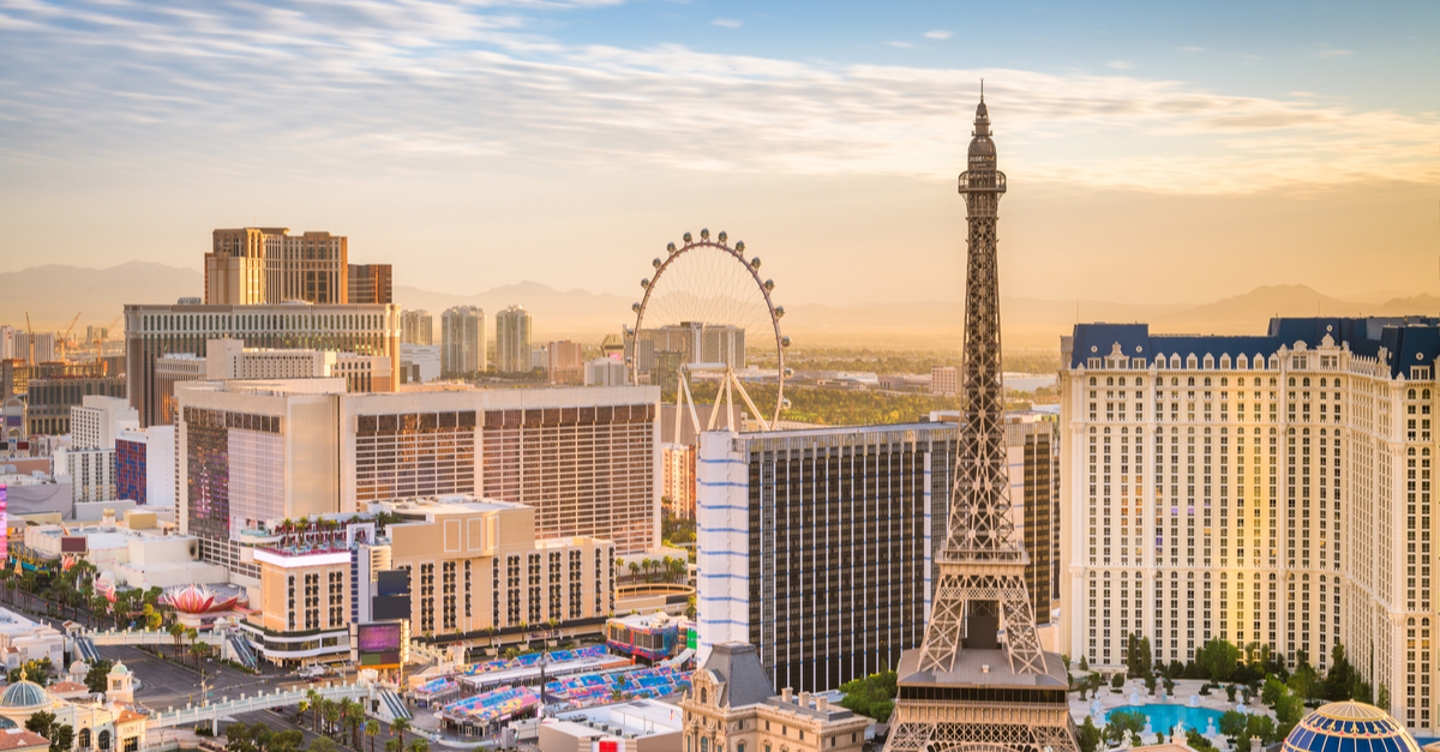 Las Vegas's Cleanup and Restoration
Commercial and Residential Damage Cleanup and Repair
When Water, Fire, and Storm Damage Happens - We're Ready 24/7.
Need restoration, cleaning or construction services? We're Here to Help.®
To many, the words "Las Vegas" recall a multitude of sights and sounds, including the iconic Strip, dazzling and colorful architecture, and 24/7 entertainment, all swathed in the sweltering Mojave Desert region of Nevada. As the most populated city in the state and brimming with nonstop energy, shows, exhibits, and incredible cuisine, this is a city worth exploring over and over. Of course, like any other city, Las Vegas is susceptible to disasters like water and flood damage, fires, mold infestations, and biohazard dangers. That is why locals and business owners within and around Las Vegas need a top-tier cleanup and restoration company on standby, 24/7/365. And that is why SERVPRO® is prepared to be onsite in one hour and clean up and restore any size disaster.
Las Vegas is primarily known as one of the top entertainment cities in the world, an ever-moving, always evolving playground. From the beautiful fountains of Bellagio to the amusement park on top of the Stratosphere Tower, this is truly a city to behold, one with many layers, poised for endless discovery. Of course, the oftentimes stifling heat is not always perfect; fires are common, along with overcast days, and rain and storms as the city moves through the fall and spring seasons.
24-Hour Emergency Service
So, when water and flood damage strike, SERVPRO professionals are ready to extract and remove both standing and hidden water from your home or business. Using advanced equipment and techniques, our highly trained technicians will remediate your water damage and ultimately clean and restore your property. Fire and smoke damage, too, are no match for our services. No matter the amount of damage, whether there is visible mold growth, or you may just want mold testing, give us a call, and we will be there when you need us.
Our highly rated specialists are:
Highly Trained Water, Fire and Mold Restoration Technicians
IICRC – Certified Restoration Specialists
Recommended by most Insurance Companies
Faster to Any Size Disaster
Protecting Your Home or Business from Water and Fire Damage
Locals and business owners in Las Vegas want the assurance that a premier cleanup and restoration company is available 24/7/365. They do not have time for second best and require the leading water damage restoration company. From Clark to Lincoln, Nye North to Nye South, and everywhere in between, let SERVPRO mitigate and clean up the affected area of your disaster, making it look "Like it never even happened."®
When homes and businesses in Las Vegas NV require the best in water-fire-mold restoration, we're Here to Help.®
Whether you find yourself in Henderson, North Las Vegas, or perhaps Boulder City, we will be there when you call. With over 1900 independently owned and operated franchises across the United States and Canada, you can feel confident knowing we always on standby, and always Here to Help.
Contact us for a free, no-obligation consultation with our team of IICRC certified damage restoration specialists. No matter the amount of damage, SERVPRO has over 50 years of experience and over 1900 franchises nationwide.
SERVPRO, The Best Water Residential and Commercial Restoration Services in the Las Vegas Valley
Locally Owned and Operated
Trusted Leaders in the Water Restoration Industry
Advanced Water Inspection, Extraction, and Drying Equipment
When homes and businesses require the top restoration service provider, they contact SERVPRO.
Our locally owned and operated SERVPRO franchises are available 365 days a year, 24 hours a day. Give us a call, and we will make it "Like it never even happened."®
Our commercial cleaning professionals are trained to follow CDC protocols for all types of specialty cleaning services for hazardous materials including the novel coronavirus, biohazard, and mold removal.
Click now for a free, no-obligation consultation with our team of IICRC certified damage restoration specialists. No matter the amount of damage, SERVPRO has over 50 years of experience and over 2000 franchises nationwide.
Recommended For You
Restoring your home or business after fire damage is our main goal. As a leading fire dama...

Mold can grow anywhere. Trust SERVPRO® for reliable mold remediation, abatement, and resto...

Keeping your commercial business looking its best is a priority. When your business requir...