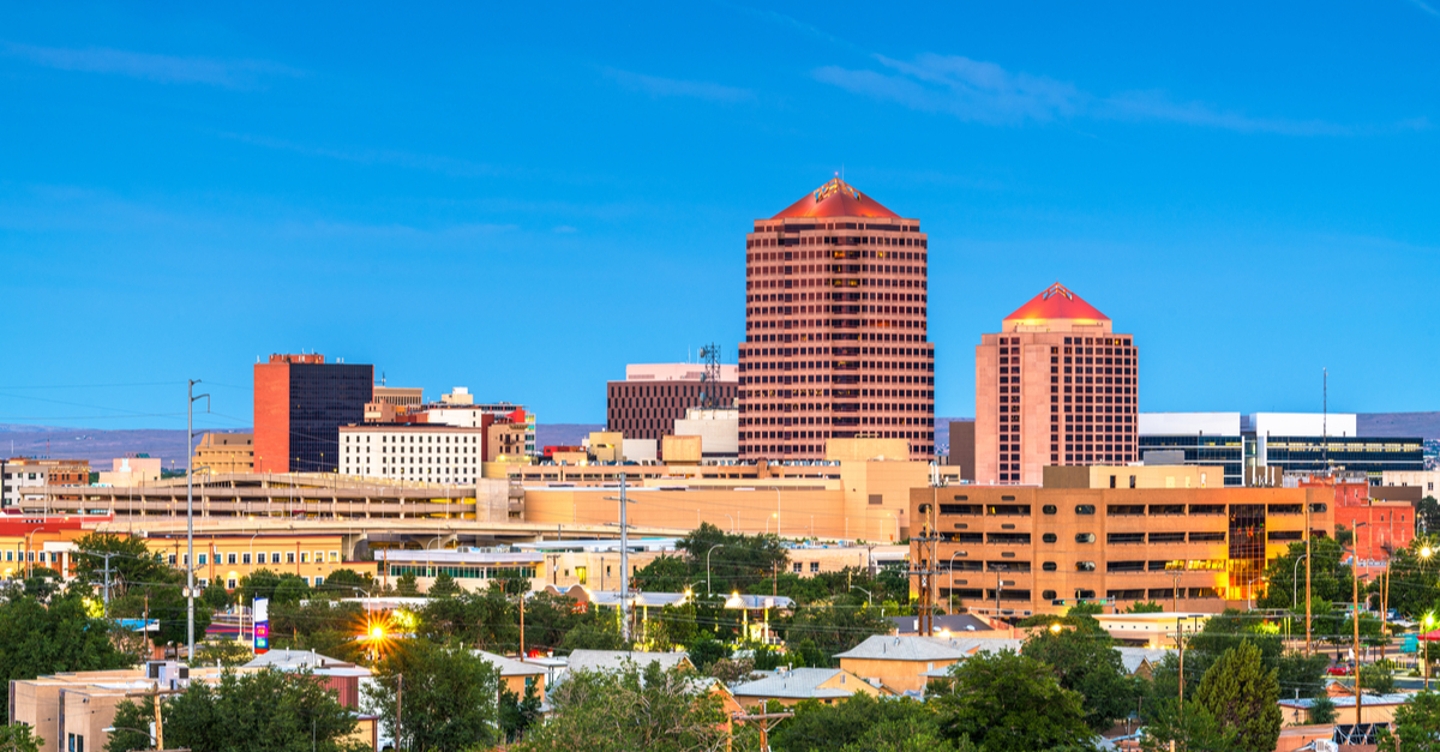 Albuquerque's Cleaning, Restoration and Construction
Commercial and Residential Damage Cleanup and Repair
Trust the Professionals at SERVPRO for Water Damage, Fire Disaster, or Storm Damage Clean-Up in Albuquerque.
Whether you're looking for restoration, cleaning, or construction services, we're here to help.
The word "Albuquerque" often conjures images of endless desert, dotted with cacti. However, Albuquerque has beautiful weather with low humidity. Its four seasons are relatively mild even though its elevation is over 5,000 feet.
But, there is so much more to Albuquerque than the striking sun. As the most populated city in the state, Albuquerque is plentiful with activities for its many residents and visitors. From shopping on the iconic Central Avenue or hiking in the beautiful Sandia Mountains.
Albuquerque is also rich in Native American history and even has a national park located within the city limits. In fact, the city commits to preserving green open spaces for all to enjoy its over 300 sun-soaked days each year.
Even with an abundance of sunshine, Albuquerque does experience severe weather that causes storm damage. Each summer brings the "Monsoon Season" which typically lasts from June through September. The Monsoon Season is rife with thunderstorms and high-temperature days. The flood damage caused by flash flooding is the most common storm cleanup near Albuquerque during Monsoon Season. But, property damage also occurs from lightning, dust storms, and high winds.
Since annual precipitation is low and drought risk is high, the risk of wildfire and fire damage is high.
24-Hour Emergency Service
When the dry New Mexico heat causes fires, our independently owned and operated franchises will clean up any fire, smoke, soot, and structural damage. We also have the equipment to provide smoke odor remediation. Of course, as unusual as it may seem, fires often cause flooding, too, and when water and flood damage strike, our restoration experts will use advanced equipment and techniques to clean and dry both standing and hidden water. From broken pipes to flood damage, we will perform a water extraction, and ensure any mold growth is remediated in your home or business. Your indoor air quality is important, so let us locate the contaminated areas of any visible mold, such as mold spores or black mold, and take air samples, as necessary. Better yet, we will work with your insurance company all the way through the restoration process.
If water damage, fire damage, mold, or biohazardous material happens to your home, business, or commercial property, you need the best property damage cleanup and restoration company. SERVPRO® has 2190 locations and our professionals are always ready to be onsite within one hour. Whether you are in Bernalillo County, Valencia, or Torrance County, Servpro is the #1 choice in cleanup and restoration. We are Faster to Any Size Disaster and are always Here to Help®.
Our highly rated specialists are:
Highly Trained Water Damage, Fire Cleanup and Mold Remediation Technicians
IICRC – Certified Restoration Specialists
Recommended by most Insurance Companies
Faster to Any Size Disaster
Protecting your home or business when damage occurs:
From Correlea and Balloon Fiesta Park to Eastside, Downtown Albuquerque, Barelas, and surrounding areas, SERVPRO is always available. If disaster strikes—please reach out, and put our emergency services to work for you.
When homes and businesses in the Albuquerque area require the best in water damage restoration, fire damage cleanup, or mold remediation, we're Here to Help.®
Our locally owned and operated SERVPRO locations are available 365 days a year, 24 hours a day. Give us a click or call, and we'll make it "Like it never even happened."®
Click to contact your local SERVPRO for a free, no-obligation consultation with our team of IICRC-certified damage restoration specialists. No matter the amount of damage, from small construction and repairs to commercial large loss, SERVPRO brings over 50 years of experience and a network of over 2190 franchises.
SERVPRO, The Best Residential and Commercial Property Restoration Services in the Greater Albuquerque Area.
Locally Owned and Operated
Trusted Leaders in the Water Restoration Industry
Advanced Water Inspection, Extraction, and Drying Equipment
Recommended For You
Restoring your home or business after fire damage is our main goal. As a leading fire dama...

Mold can grow anywhere. Trust SERVPRO® for reliable mold remediation, abatement, and resto...

Keeping your commercial business looking its best is a priority. When your business requir...