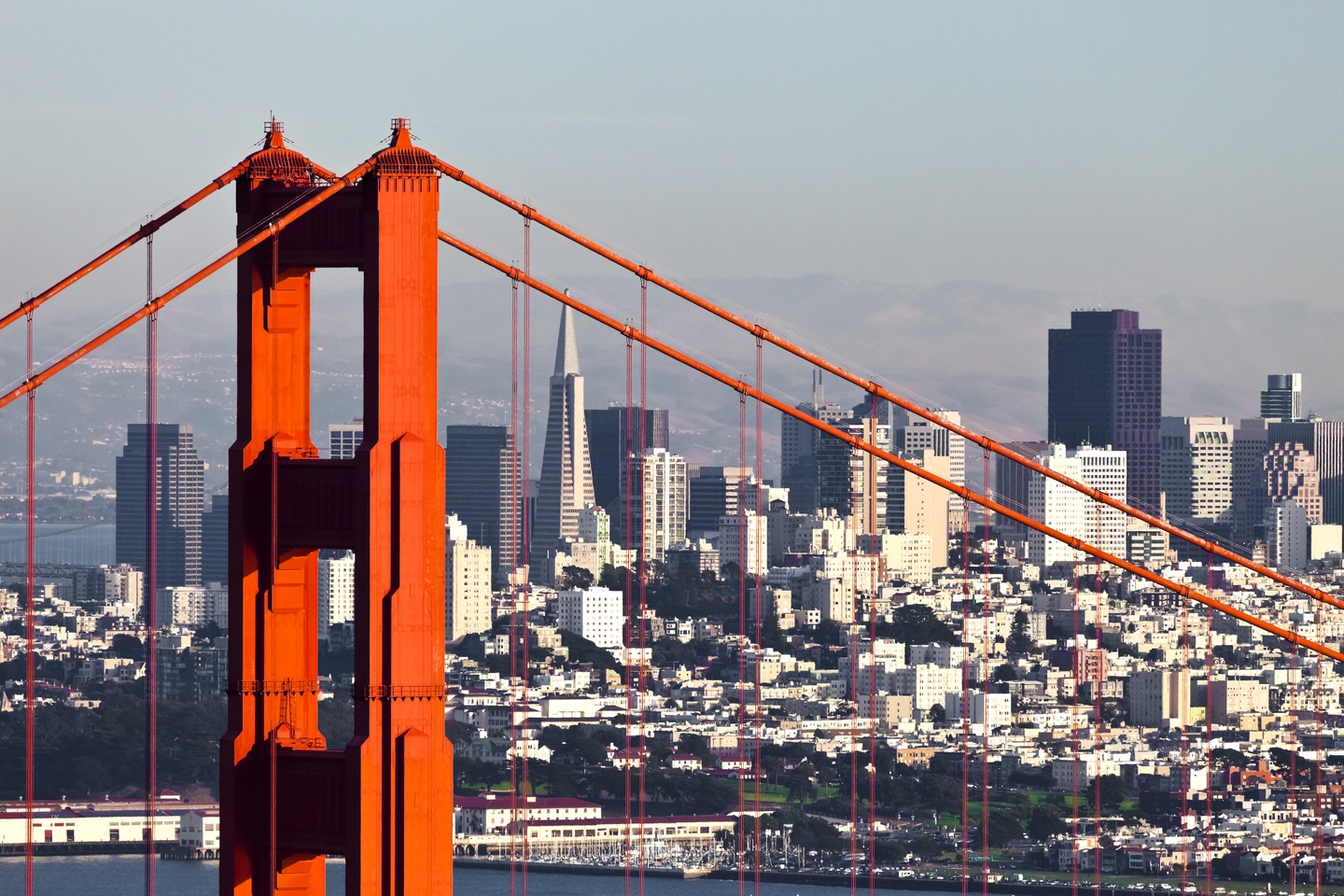 San Francisco's Cleanup and Restoration
Commercial and Residential Damage Cleanup and Repair
When you need Water Damage, Fire or Storm Damage Restoration in the Greater San Francisco area, We're Ready.
Whether you're looking for restoration, cleaning or construction services, our teams are here to help 24/7.
San Francisco is nothing if not iconic. From the Golden Gate Bridge to fog draped like a blanket over the Bay and surrounding area, to a progressive and welcoming atmosphere, "the City" offers something for everyone. Other famous sights include the cable cars trundling up and down the steep city roads, as well as Lombard Street and Pier 39. Beyond the notable sights, though, lies a thriving culture focusing on industries like technology, arts, sciences, healthcare, and more. Unfortunately, water and fire damage, mold damage, biohazard dangers, and more can strike San Francisco residents and business owners at any time. Thankfully, with over 2000 franchises across the United States and Canada, there is always a locally owned and operated SERVPRO® franchise nearby. With the expertise and personalized care of a local business, but the resources of a national brand, you can rest assured that our service professionals will always be there to help make it "Like it never even happened." ®
24-Hour Emergency Service
Incorporated in 1850, San Francisco is home to over 800,000 residents. From the BART transit system to the Golden State Warriors, along with songs such as Tony Bennett's "I Left My Heart in San Francisco" and Journey's "When the Lights Go Down," this is a city with a deep history, cultural influence, and style. Speaking of history, Alcatraz Island sits a little over 1 mile offshore, but within the city itself, a variety of neighborhoods such as Alamo Square and the Bayview, filled with their own atmospheres (culturally and in a literal weather sense) provide a unique array of living experiences around every corner. While disaster can strike at any time, San Francisco residents can rest assured there is always a SERVPRO® franchise nearby, and our professionals are always ready to help. No matter when you experience damage, we are available 24/7 year-round.
Our highly rated specialists are:
Independently

Owned and Operated
It's not unusual to experience a sudden change in weather the same day in San Francisco, although there are some climate "rules" that tend to hold true about this city and region. First, San Francisco tends to experience cool winters and relatively mild summers. As for the city's characteristic fog, it is created when rising hot air in the state's inner valley creates low pressure, drawing cool air from the North Pacific High through the Golden Gate. Furthermore, cool currents drifting off the Pacific Ocean contribute to the city's generally cool temperatures; suffice it to say, just because this is a California city does not mean it is the best location for shorts and surfing! In fact, locals often recommend wearing many layers and dressing for chilly weather. Additionally, minor earthquakes strike on a regular basis, which has contributed to certain design applications in the city's infrastructure.
When water damage strikes San Francisco residents, our restoration professionals will provide a complete water damage repair process. This entails locating the affected areas, extracting the water, then drying the space using air movers. We will also assess for structural damage to determine if any construction work needs completed. Ultimately, our goal is to perform work to industry standards, and exercise professional care in all our remediation and possible construction work. When it comes to mold, we understand that water damage often causes mold growth, especially on porous surfaces. If you find yourself experiencing a mold problem, let us employ our HEPA vacuums and HVAC systems to help mitigate the mold. In the aftermath of such events like San Francisco earthquakes, fire damage is unfortunately common. No matter the extent of property damage, not only will we remediate smoke damage and smoke odors, but we will clean and restore your space after any type of fire and smoke damage. Lastly, remember we are always prepared to work with your insurance company, to provide as smooth a restoration experience as possible.
SERVPRO, The Best Restoration Services in the San Francisco Area
Independently

Owned and Operated
Trusted Leaders in the Water Restoration Industry
Advanced Property Damage Inspection, Water Extraction, and Drying Equipment
Remember, SERVPRO® professionals are never far away, so whether you are in Alameda East or Alameda West, Marin or San Mateo, or somewhere in between, SERVPRO® is always Here to Help. Our goal is to provide a stress-free and smooth restoration experience. We are the #1 rated cleanup and restoration company for a reason, so when you experience damage, don't hesitate. Give us a call.
Our locally owned and operated SERVPRO® franchises are available 365 days a year, 24 hours a day. Give us a call, and we will make it "Like it never even happened."®
Our commercial cleaning professionals are trained to follow CDC protocols for all types of specialty cleaning services for hazardous materials including the novel coronavirus, biohazard, and mold removal.
Contact your local SERVPRO® for a free, no-obligation consultation with our team of IICRC certified damage restoration specialists. No matter the amount of damage, SERVPRO® has over 50 years of experience and over 2000 franchises nationwide.
Recommended For You
Restoring your home or business after fire damage is our main goal. As a leading fire dama...

Mold can grow anywhere. Trust SERVPRO® for reliable mold remediation, abatement, and resto...

Keeping your commercial business looking its best is a priority. When your business requir...