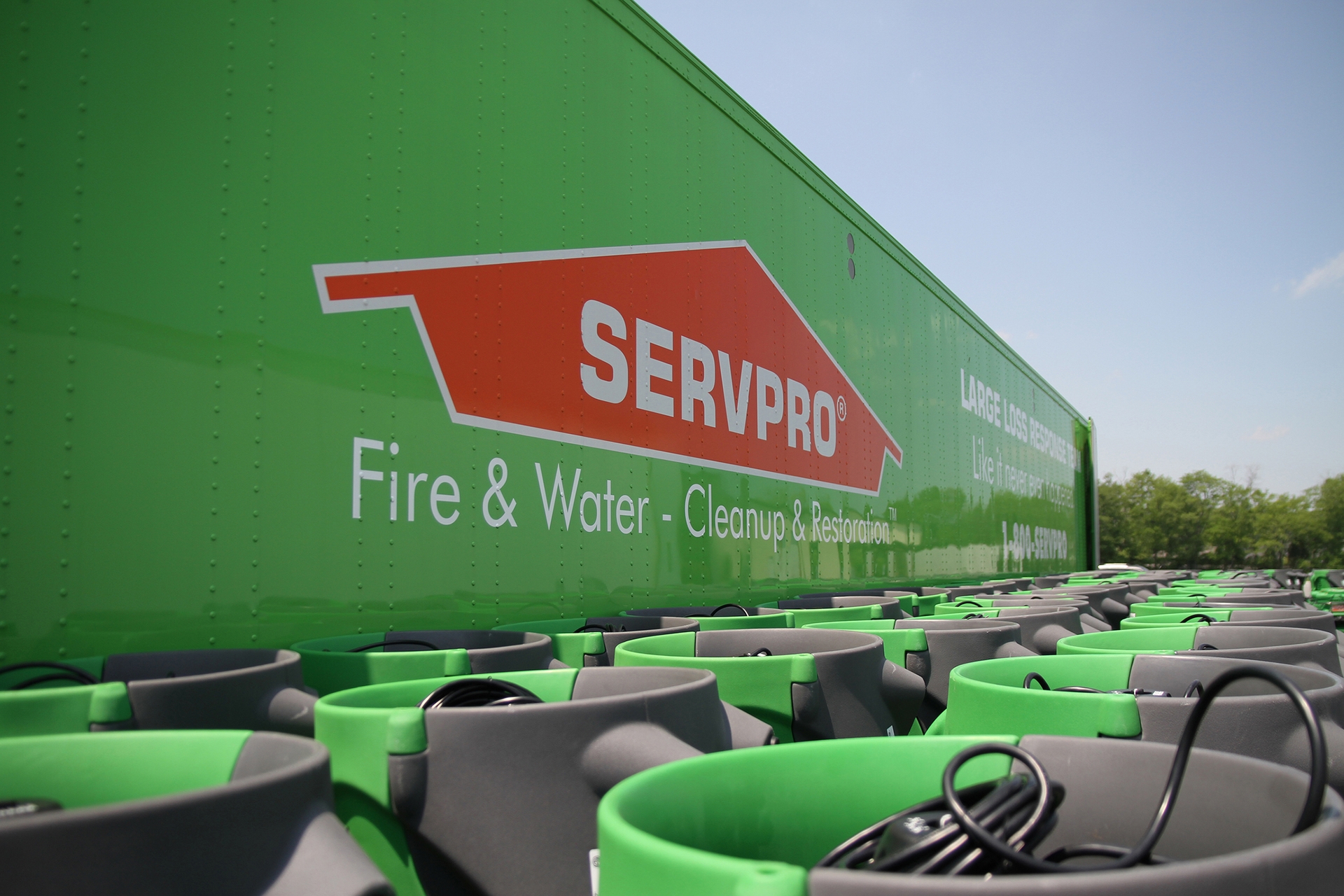 Government Cleaning and Restoration
When government entities are disrupted by a loss event, SERVPRO® has the experience and resources to provide a priority response to get these facilities back in operation.
Government Cleaning Services We Provide
With over five decades of experience, SERVPRO provides local, state and federal officials with round-the-clock cleaning services. Following all applicable laws and safety guidelines, our services are available for both large and small projects, and include:
Water damage cleanup
Fire damage cleanup
Mold damage cleanup
Biohazard cleanup
Construction services
General cleaning services
Specialty cleaning services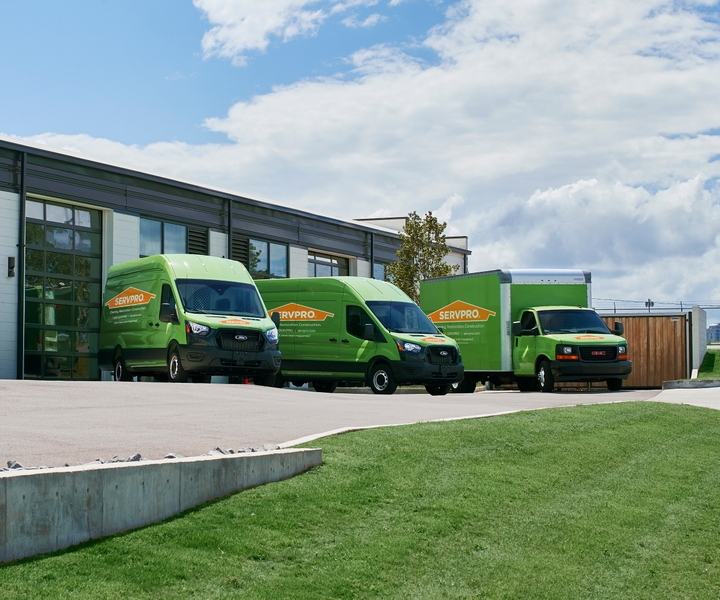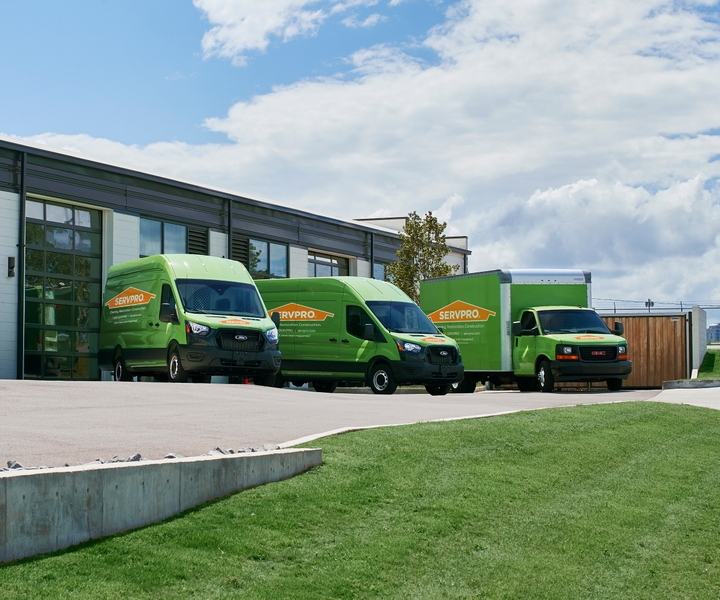 Uniquely Qualified Government Cleaning Company
We understand the critical role that government agencies have to support their constituents, especially during a crisis. SERVPRO has a track record of providing priority service so that government facilities can restore operations as quickly as possible.
Facilities we serve:
Federal Agency Buildings and Airports
State Agency Buildings
Courthouses and Local Agency Buildings
Police and Fire Departments
Parks and Recreation Facilities
Military Bases and Housing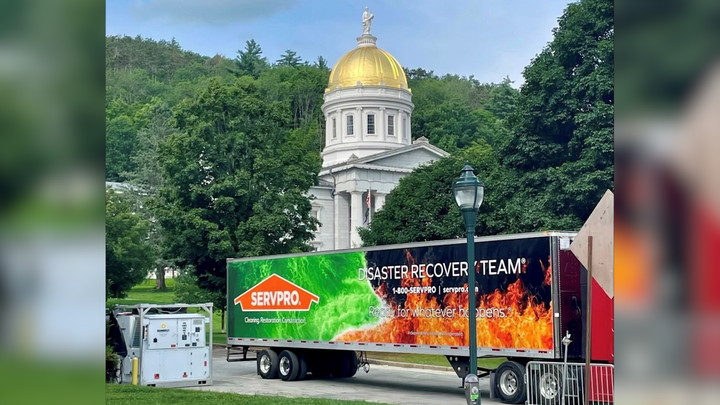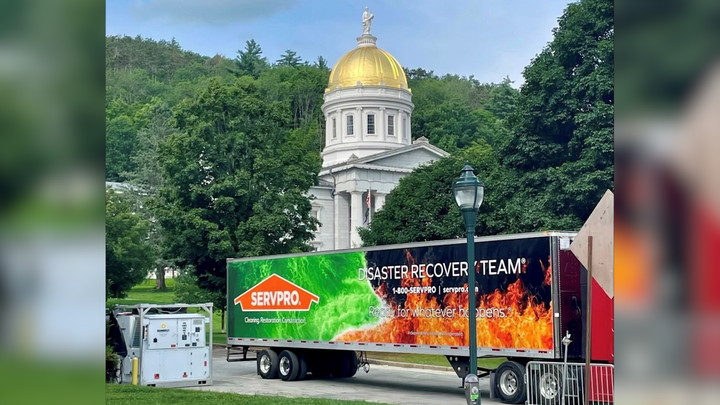 Federal Buildings and Memorials
SERVPRO has been called to clean, restore, and reconstruct major government facilities over the years. Our proprietary cleaning solutions, elite equipment, and decades of experience help ensure federal buildings and memorials are maintained to the highest standards of cleanliness.
The Pentagon
The Empty Sky Memorial in New Jersey, honoring victims of 9/11
Abraham Lincoln statue in downtown Spokane, WA
Visit our Emergency Ready Plan page for more information on how to prepare for a large loss on your federal property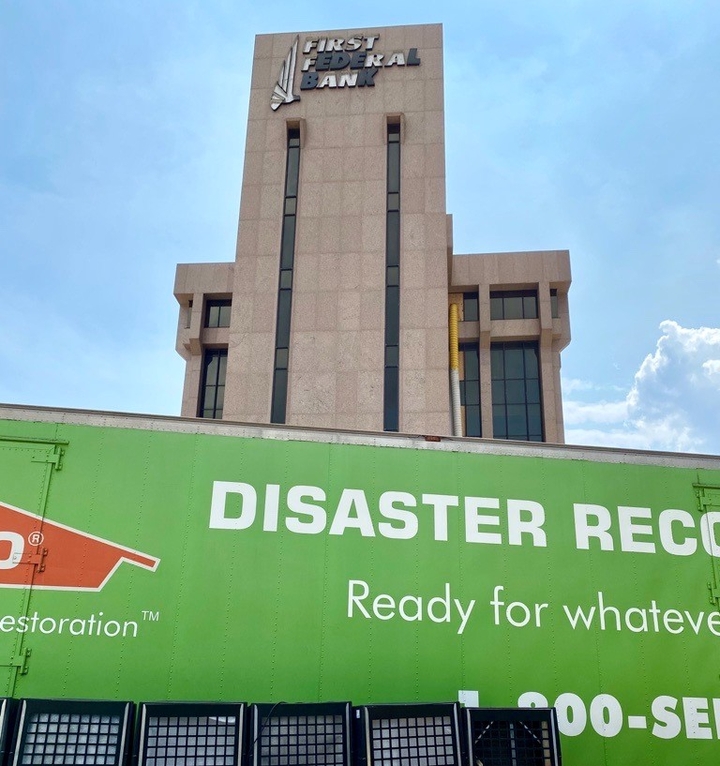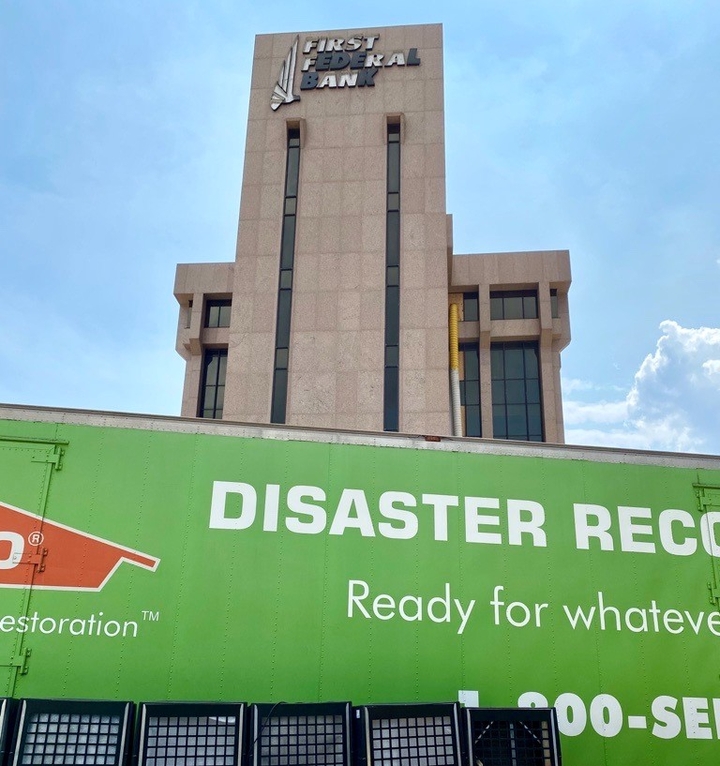 Public Parks, Police and Fire Departments
Time is of the essence when disaster strikes, and government facilities such as police and fire departments have no time to waste. SERVPRO's team of professionals is committed to being Faster to any size disaster™ and serves 97% of all US zip codes within 2 hours. With over 2,200 franchises across the United States and Canada, a local SERVPRO franchise is nearby.
Recently served examples:
Police fleet vehicles in Rockville, MD
Bridgeport Police Department in Bridgeport, AL
Ambulances and police vehicles in Blackfoot, Pocatello, and Chubbuck, ID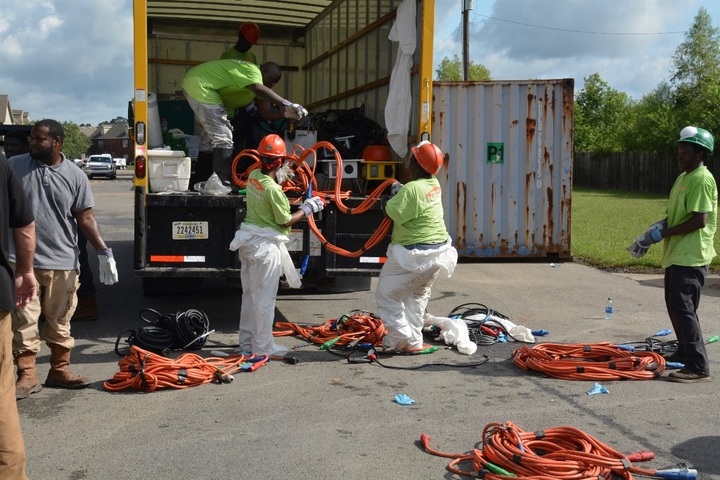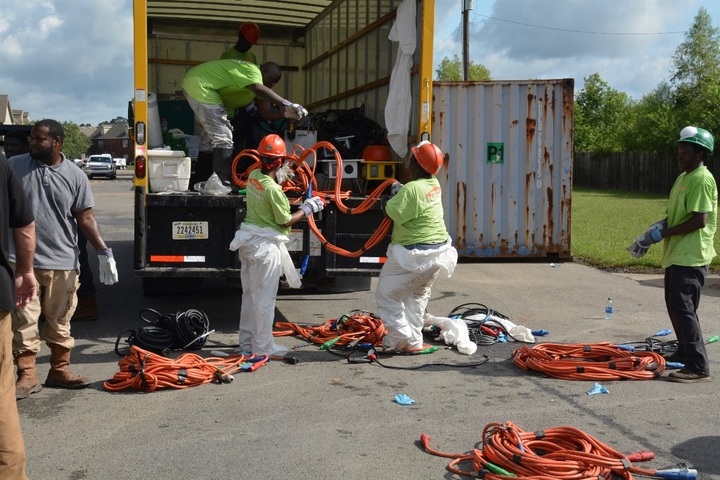 Military Bases
With round-the-clock availability, franchise professionals are ready to handle government cleanup, restoration, and construction needs at a moment's notice, so officials can get back to serving the people.
Military bases SERVPRO has serviced include:
Robins Air Force Base
Military base in Arizona
Air movers to the Arizona National Guard to deliver air circulation to barracks without air conditioning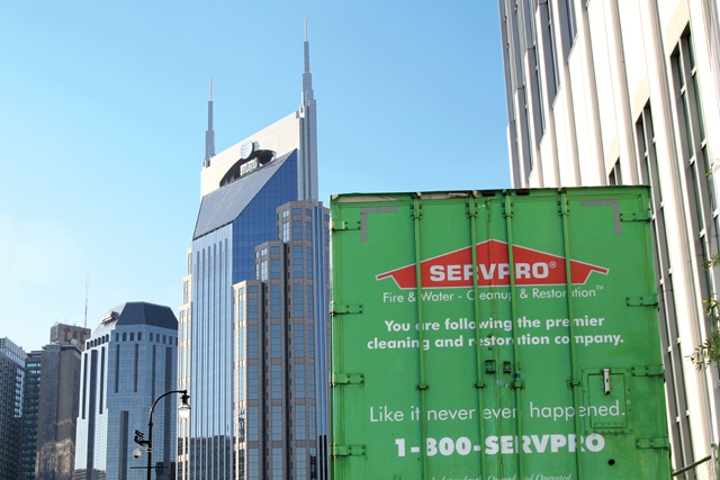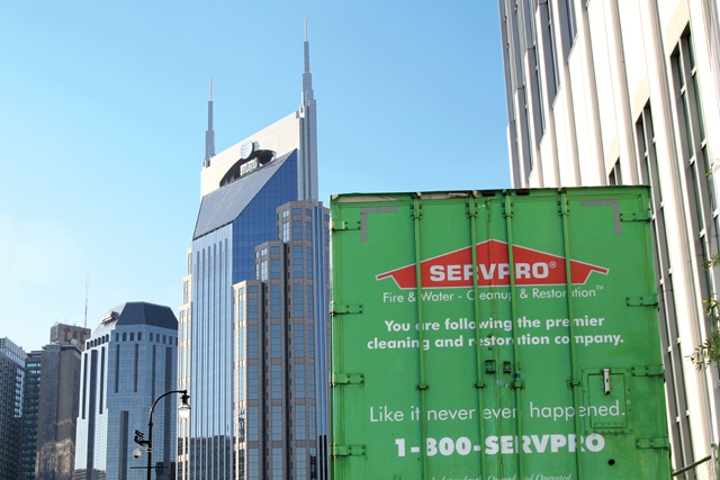 State, Civic and Public Buildings
With an extensive portfolio of major government cleanup jobs, SERVPRO has earned the reputation as the #1 choice in cleanup and restoration for the nation's representatives.
Our state, civic, and municipal portfolio includes:
Vermont Capitol Building in Montpelier
Binghamton-Johnson City Joint Sewage Treatment Plant in Vestal, NY
Dawson Springs Library in Dawson Springs, KY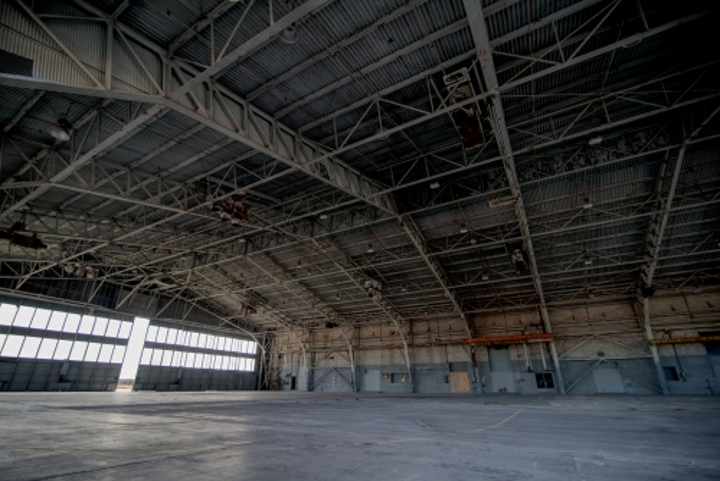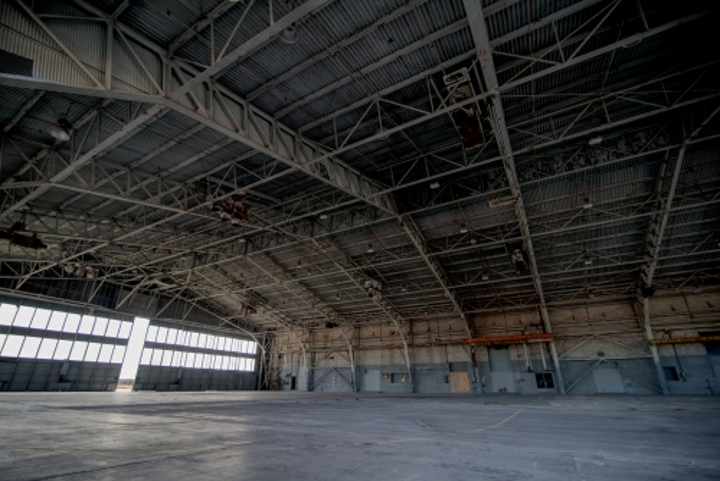 Airports
With the ability to handle both large and small losses and strategically placed cleanup teams around the country, airport officials rely upon our services to help ensure their facilities are back up and running as quickly and efficiently as possible.
Over the years, SERVPRO has cleaned:
John F. Kennedy International Airport
LaGuardia Airport
Philadelphia International Airport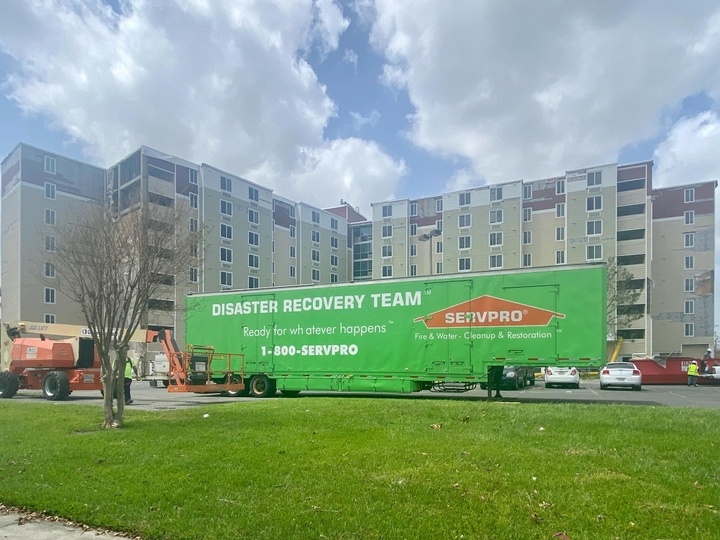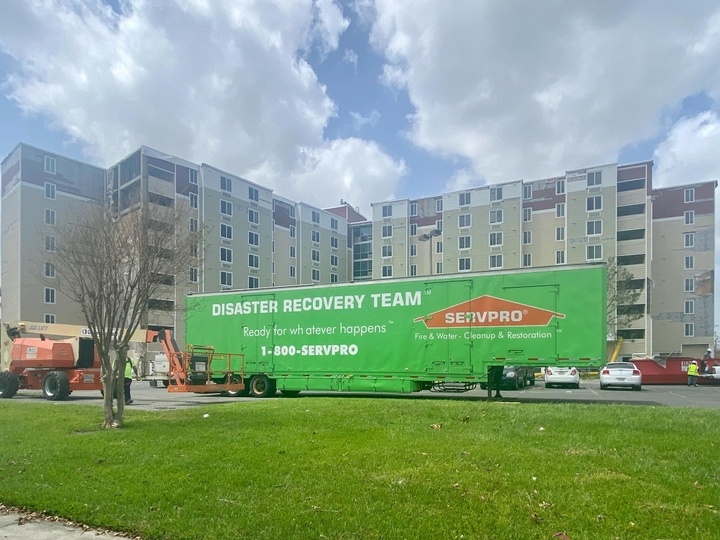 Courthouses, Community and Rehabilitation Centers
Beyond courthouses and other federal property, SERVPRO can service the cleaning needs of your local community, including community and rehabilitation centers. We understand these spaces require elite cleaning, restoration, and construction services, too. SERVPRO technicians are committed to returning these buildings to optimal condition in the aftermath of water, fire, mold, or other damage.
Recently served examples:
Bristol County Superior Court Building in Fall River, MA
Polk County Courthouse in Chattanooga, TN
Life Care Center Nursing Home and Rehabilitation in Kirkland, WA
Why Choose SERVPRO for Government Damage Restoration?
FASTER TO ANY SIZED DISASTER™
With over 2,200 franchises across North America, and strategically placed large loss teams throughout the United States, no matter your location, there is a franchise nearby ready to service the needs of your government property year-round.
Available 24/7
When we say we service the entirety of the continental U.S., including Alaska and Hawaii, we mean it. Beyond Washington, D.C. we are located in all regions of the United States. From the furthest corners of New England to the distant Pacific Rim, our cleanup and construction specialists are ready to serve 365 days a year.
Highly Trained Technicians
SERVPRO technicians are highly qualified and experienced in large loss cleanup, including government locations such as The Pentagon, Robins Air Force Base, federal memorials, and more. Whether your government property is in need of a thorough cleaning, or require construction services for newly commissioned federal space, SERVPRO will be there.
Easier Insurance Claims Process
It is our goal to provide a seamless, stress-free experience. When you contact SERVPRO, we will help coordinate your insurance paperwork, so you can focus on what matters. Let us show you why we are the #1 choice in cleanup and restoration.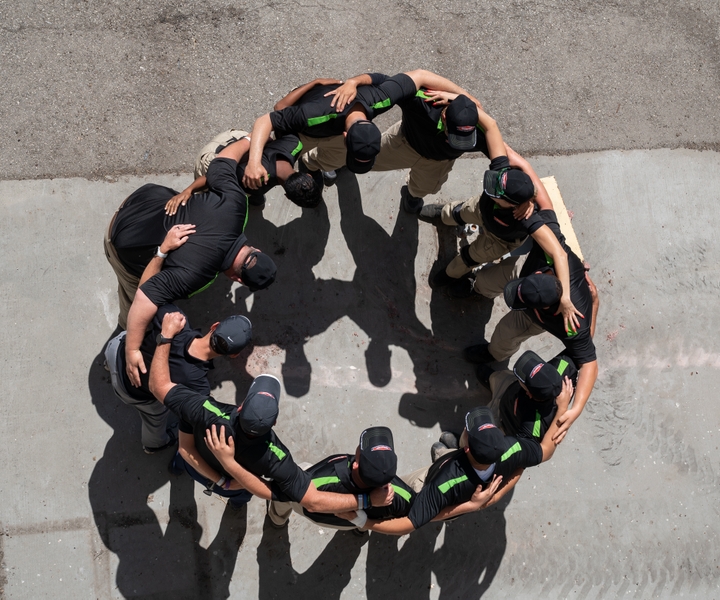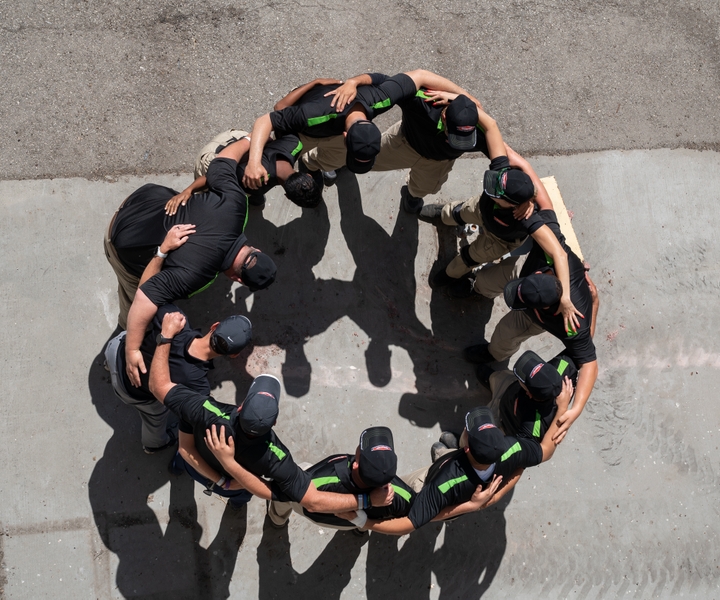 SERVPRO is ready to answer the call
After the devastating floods of summer 2023 in Vermont and New England, SERVPRO franchises joined forces to deliver much-needed relief. This included restoring Vermont's capital building in Montpelier. SERVPRO delivered on the promise of providing elite emergency cleanup, restoration, and construction services. We worked with residents and government officials to return each property to a pre-loss condition to make it "Like it never even happened."
Recommended For You
SERVPRO® knows that any kind of water damage in your commercial business is a critical eme...

Fire damage at your commercial property is devastating. That's why SERVPRO® responds as qu...

Fire. Flood. Ice. Snow. Hurricane. Mold. Each of these circumstances can have a devastatin...