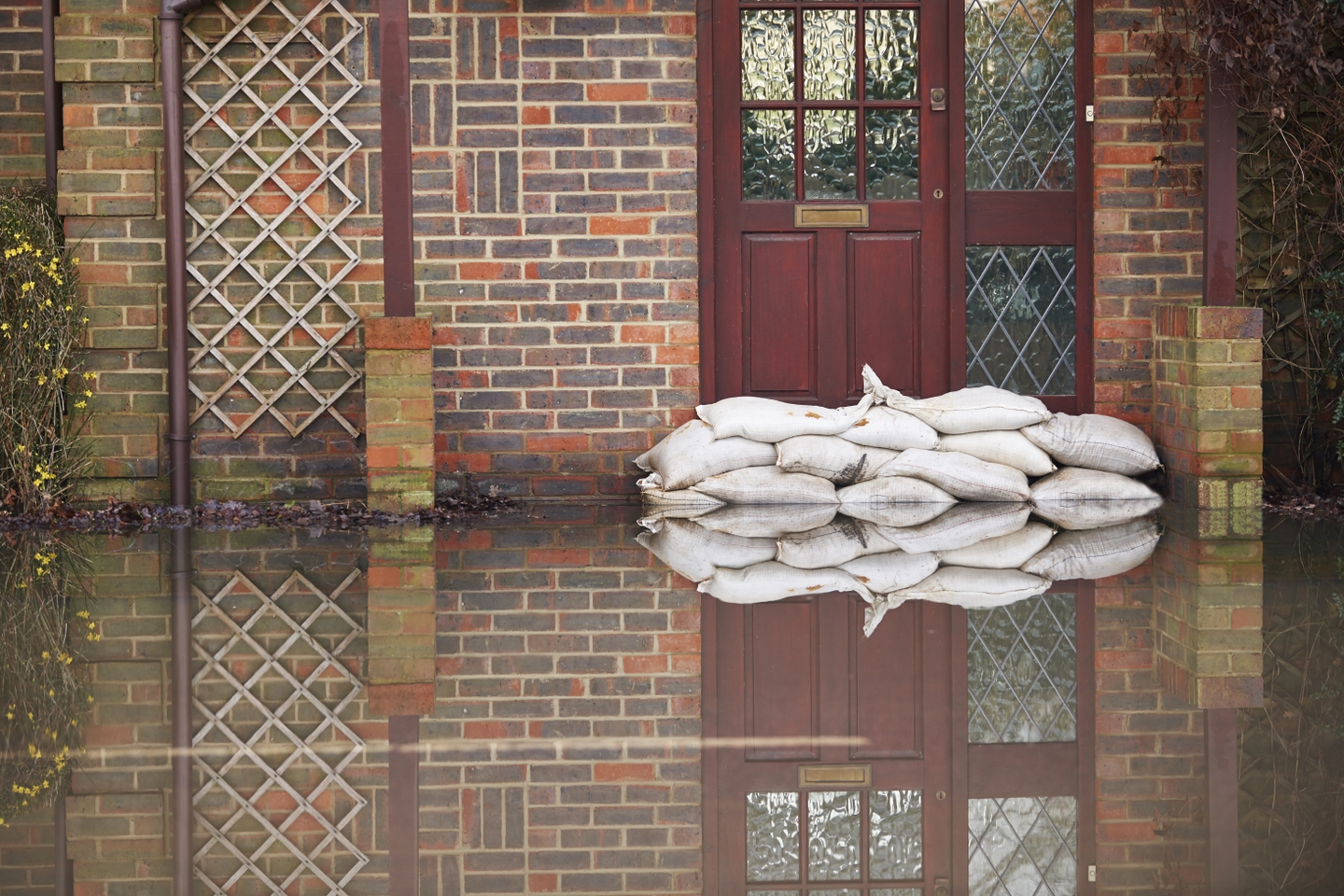 ---
Floods aren't entirely unpredictable. However, depending on where you live, weather patterns and seasons are often good indicators of when rainfall might come. SERVPRO® is no stranger to water damage and knows why it's essential to know how to prepare for a flood. As experts in water damage restoration, we want to help you plan to prevent disaster. If you don't have a flood preparedness checklist, don't worry. We're here to help you build that plan.
What to do before flood water rises
It might seem like a lot of work up front, but you'll never regret putting in the preparation to keep you and your family safe. So, how do you prepare for a flood? Flood safety checklists are a great place to start—and give you the peace of mind that you can handle whatever Mother Nature has to offer. For starters, look at these checklist essentials:
1. Set up a way to receive alerts and communicate without power.
Communication with your family and local authorities is vital in an emergency—but you can't always count on working power to fuel those calls. Methods of ensuring your alerts and communication continue could include purchasing a generator or investing in walkie-talkies or battery-operated or texts. Consider ways to generate power or connect in non-traditional ways as a backup plan.
2. Determine an evacuation or shelter plan.
Based on the severity of the flood or flash flood, you may need to move to a shelter in your community or evacuate the area entirely. Create a plan for both scenarios:
3. Prepare your home.
To reduce the amount of potential damage to your home by a flood, here are a few helpful tasks you can add to your regularly scheduled house chores to help protect your home:
Keep drains and gutters clear of debris
Install check valves to allow for a consistent flow of fluid
Purchase a sump pump for your basement or crawlspace
Store valuables in locations a few feet off the ground
Elevate all electrical wiring roughly two feet above standard flood levels
In addition to these tasks, take photos of your house to compare against potential future damages. These images can help you in the restoration process and help ensure you receive the maximum financial support from your insurance plan.
4. Stock the proper emergency supplies.
How comprehensive is your emergency supply kit? Though it might take up more space in your cabinet than you'd prefer, these kits are a critical part of how to prepare for a flood and be prepared to evacuate. Make sure to use this flood safety checklist when stocking your emergency kit supplies:
Waterproof containers to hold valuables or documents
Non-perishable food and water to last a minimum of three days
First-aid kit including a 7-day supply of medications needed
Non-digital communication tools (i.e., whistles or flares)
Portable power banks, wall chargers and car chargers
Car battery charger
Flashlight and extra batteries
Necessary documentation (i.e., area map, flood insurance policy, a hard copy of your flood preparedness checklist, etc.)
Copies of important documents
Rain gear and extra clothing
Cash and a form of personal identification
Cameras for photos of any flood damage
Other supplies not included on this list may be essential for your family. As a rule of thumb, it's always better to be over-prepared, so build your kit as needed.
5. Prepare your vehicle appropriately.
Close all windows or sunroof panels for vehicles that are not in use or would be left behind in the event of an emergency. Inspect the doors to ensure they are air-tight and create a temporary seal with duct tape on the exhaust pipe.
What to Do After a Flood
Remember, when a flood occurs, your physical safety—and the safety of those in your home—should be your priority. When in doubt, stay on higher ground or an upper floor and follow the guidance of local officials and experts in conjunction with your flood checklist to help ensure no one gets hurt. Once your area has been declared safe, follow this quick list of protocols:
Do not enter the home if you see loose or damaged power and gas lines
Avoid any areas with foundation cracks or severe damage
Do not enter any space where the home's structure is compromised and may collapse
Avoid stepping in large puddles of water if power lines are damaged
Watch out for wild animals displaced during the flood that may have entered your home
Leave the premises immediately if you smell natural or propane gas
Watch out for hazardous material (i.e., batteries, fuel, etc.) that may be loose in your home
Follow the guidelines of local authorities to avoid potential harm
Once your home is officially clear of potential hazards, it's time to look to the future and restore the damage done.
The Last Step: Professional Help
SERVPRO® professionals are trained to inspect flood-damaged areas and assess your property's needs. The inspection process often includes four primary phases:
Identify and stop any flowing water sources
Classify the water contamination level
Survey the water damage and create a restoration plan
Address immediate needs, like moving furniture, to prevent further damage
Once the initial inspection is complete, we'll work with you to execute a comprehensive restoration plan. Our water damage repair process often includes several services from cleaning to deodorization, drying, construction repairs, and ongoing monitoring. Our scientific approach to water removal and cleanup will help ensure that you can return to normal as soon as possible and mitigate further damage.
Create Your Own Flood Safety Checklist
With this information at your fingertips, you should feel confident in how to prepare for a flood or other natural disaster. To add even more resources to your safety arsenal, check out our additional emergency resources to help ensure you and your family stay safe.
---
For more information, please visit these additional links, including our general water damage information page, as well as our storm damage and commercial services pages.
---
Unless otherwise noted, each use of "SERVPRO," "us," "we," or "our" throughout servpro.com collectively refers to both the SERVPRO brand and the Servpro Franchise System, which is made up exclusively of independently owned and operated franchise locations.
Sources: FEMA: https://www.fema.gov/sites/default/files/2020-07/planning-considerations-evacuation-and-shelter-in-place.pdf ; https://www.cdc.gov/disasters/floods/after.html;
https://sponsored.postandcourier.com/web/servpro/5-things-you-can-do-to-prepare-for-a-flood/
---