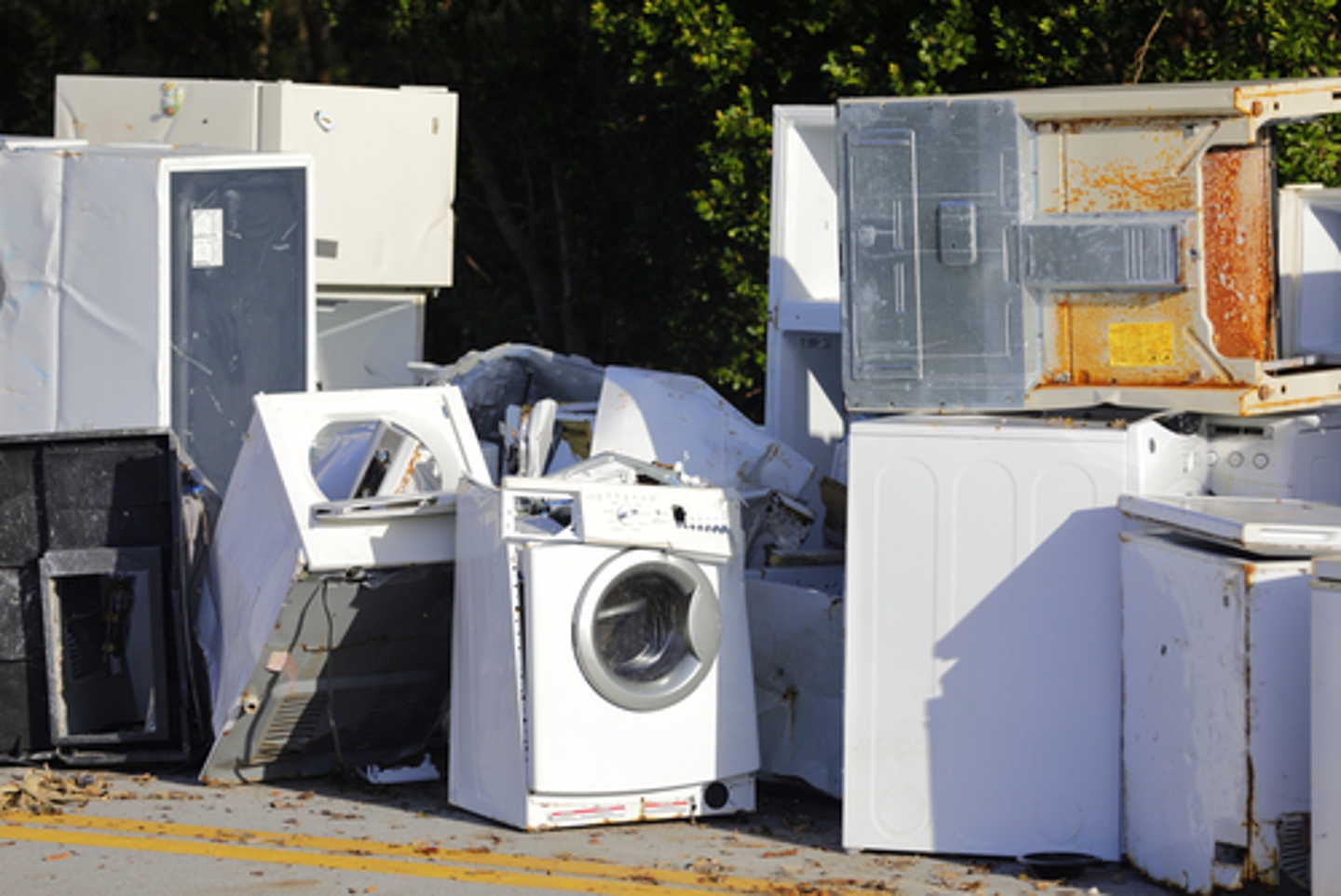 ---
After water damage strikes, you may be asking: are my water-damaged appliances still usable? No doubt this is an important question, and one that has many factors to consider. Read on for useful tips about how to determine whether your home appliances or business appliances are damaged after flooding, or if they are still operational. And remember, SERVPRO® is always available to assist with water damage cleanup.
The Dangers of Water-Damaged Appliances
Water damage to dishwashers, clothes dryers, washers, refrigerators, and more can be cause for concern in the aftermath of water damage. Not only may these items have shifted during flooding and no longer be stable, but they may have damaged electrical or gas lines, which could cause severe injury or death if not properly inspected and handled.
It is especially important that you refrain from lighting matches, turning on lights or a gas range, or using electronic devices near water-damaged appliances, like gas stoves. If you smell a rotten egg odor, this is a major sign a gas line may be leaking; a lit match or other interference could ignite the gas.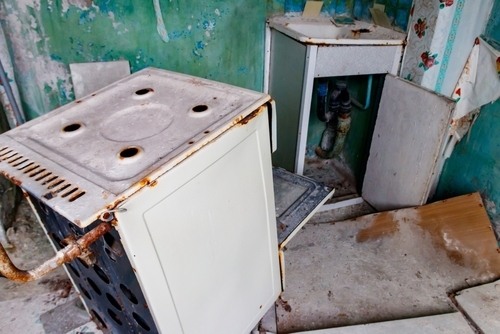 What Do I Do with My Appliances After Water Damage?
While the following list is not all-inclusive, Consumer Reports recommends homeowners and businesses take the following steps for water-damaged appliances:
In the event of standing water in your home or business, if the electricity is still on, contact your utility company to shut it off
Be cautious of mold and/or sewage in your refrigerator, freezer, or other appliances

A significant factor that determines extent of damage is how long the appliance was submerged, and which part(s)

Have a professional inspect water-logged appliances

Do not disconnect or reconnect appliances until this step has occurred, and never perform this step while standing in water

Do not turn on an HVAC system, as it may spread mold through the property

Wait until the HVAC system is inspected and deemed safe
Further tips for evaluating water-damaged appliances from the Pennsylvania Department of Environmental Protection include the following (keeping in mind appliances should be inspected and deemed safe before any action is taken):
Evaluate each appliance one-by-one to determine salvageability
Replace pilot orifices and gas control systems in water-damaged gas stoves
Check refrigerator controls, such as defrost timer, safety interlocks, thermostats and more; replace if necessary
Consider replacing your washer and dryers' timer controls, if you opt to repair instead of replace
Consider replacing your dishwashers' timer controls, if you opt to repair instead of replace
Consider thoroughly cleaning damaged appliances to determine extent of damage (this includes unplugging and cleaning smaller appliances, such as microwaves, toaster ovens, and TVs)
SERVPRO can help by providing specialty cleaning services
Considering replacing damaged lighting with compact fluorescent lamps (while more expensive than incandescent lamps, they last longer and use less electricity, which could save you money down the road)
Should I Repair or Replace My Water-Damaged Appliances?
Considering the cost, it is usually cheaper to replace a water-damaged appliance rather than spend money to repair various pieces and parts. Researchers at NC State University and Sears Home Services recommend you take the following into account when deciding whether to repair or replace water-damaged appliances:
Age of the appliance
Safety concerns
Warranties
Insurance coverage
Length of time submerged in water
Corrosion
Ultimately, safety is a top concern after appliances are damaged by flooding, hurricanes, or other severe weather. When in doubt, contact a professional for evaluation and inspection; an appliance technician and other professionals can recommend whether you should repair or replace.
Does SERVPRO Clean Up After Flood Damage?
SERVPRO is equipped to handle all manner of flood damage following severe weather such as thunderstorms, hurricanes, and more. With over five decades of experience across the system, SERVPRO technicians have the knowledge and equipment to handle any size disaster. In fact, SERVPRO maintains a network of strategically placed storm teams around the country, ready to be dispatched at a moment's notice. These large loss professionals are knowledgeable and eager to return your property to pre-loss condition, "Like it never even happened."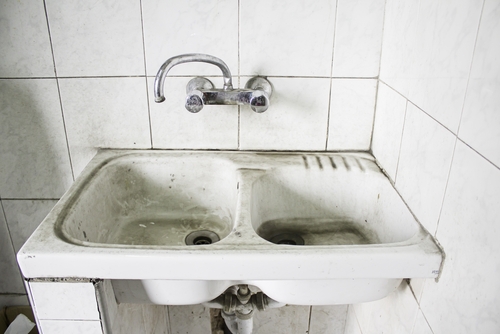 SERVPRO's Water Damage Restoration Process
If your home or business experiences water damage, the last thing you need to worry about is cleanup. As you evaluate whether your appliances are still usable, call your local SERVPRO, and let us work to remediate your property safely by adhering to the following eight steps of our water damage restoration process:
Emergency Contact, where a specialist will ask you certain questions to determine appropriate resources and equipment necessary for the job
Initial inspection and assessment, which may involve locating and stopping the source of water; this walk-through allows SERVPRO technicians to develop a specific plan of action for your water damage

Drying equipment may be placed at this stage

Water removal via extraction units and other equipment
Damaged material removal, where non-restorable items are removed from the property so drying can proceed as quickly as possible

This will be communicated to you

Cleaning, sanitization, and deodorization, where specialized products, techniques, and equipment are used to clean affected furniture and other belongings in the water-damaged space
Drying, where specialized drying equipment is placed to remove the water you cannot see
Monitoring, which involves routine visits by SERVPRO restoration professionals to ensure the drying process is progressing as intended; they will make adjustments as needed
Repairs and construction, where any final remediation needssuch as construction are implemented
SERVPRO is Here to Help® 24/7
When you find yourself with appliances ruined in flood waters, rest assured there is a SERVPRO franchise nearby. With over 2,000 franchises across the United States and Canada, SERVPRO restoration professionals are equipped to handle all types of water damage, from minor leaks to severe flood damage that may require reconstruction of certain areas. Our technicians live in the communities they serve, so they are familiar with the businesses and areas you need cleanup and restoration assistance with.
Offering the personalized touch of a local business, SERVPRO franchises operate with the resources of a national brand at their fingertips; there is never a job too large. With strategically placed storm teams and large loss specialists throughout the country, rest assured SERVPRO is here to help return your property to pre-loss condition no matter when. From the middle of the night to a weekday afternoon, SERVPRO is available 24/7. Give us a call and let us make it "Like it never even happened."
For more information, our FAQ and Glossary offer plenty of useful information about the cleanup and restoration industry and how SERVPRO can help. Review today!
Sources:
https://www.consumerreports.org/appliances/what-to-know-about-water-damaged-appliances/
https://content.ces.ncsu.edu/how-to-salvage-flood-damaged-appliances
https://www.dep.state.pa.us/dep/deputate/watermgt/GENERAL/FLOODS/fs1951.htm
https://www.searshomeservices.com/blog/what-to-do-if-your-appliances-get-wet-in-a-storm
---