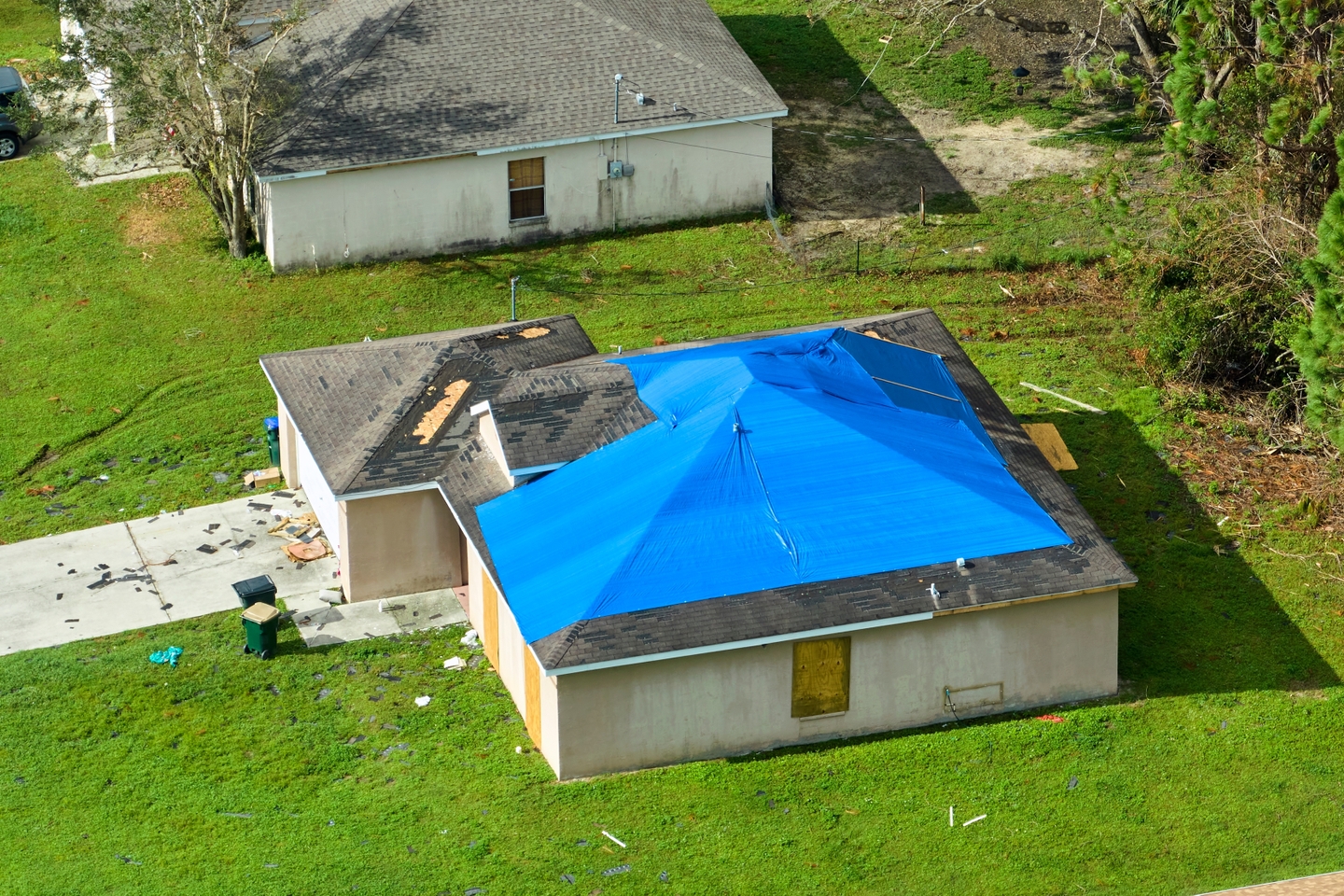 ---
There is no doubt a strong roof can mean the difference between minimal or severe damage when it comes to storms. Hail, high winds, and other serious weather events can all contribute to your home or business's roof sustaining varying levels of damage, but the good news is, you can prepare for these events in advance. Additionally, if your roof suffers damage during a storm or other extreme weather event, SERVPRO® is available to provide premier roof tarping services. This article reviews SERVPRO's roof tarping services and provides tips for staying safe and preparing your roof for severe storms.
Important Roofing Definitions
Before delving into specific services, it's important to establish some baseline roofing definitions that are present in this article:
Purlin: A horizontal beam that provides intermediate support for the common rafters of a roof construction.
Flashing: Sheet metal or other material used in roof and wall construction to protect a building from water seepage.
Roof drainage systems: Structural components that are used to divert or carry away water off a roof and away from the home or building.
Tarpaulin: A protective covering of canvas or other material waterproofed with tar, paint, or wax.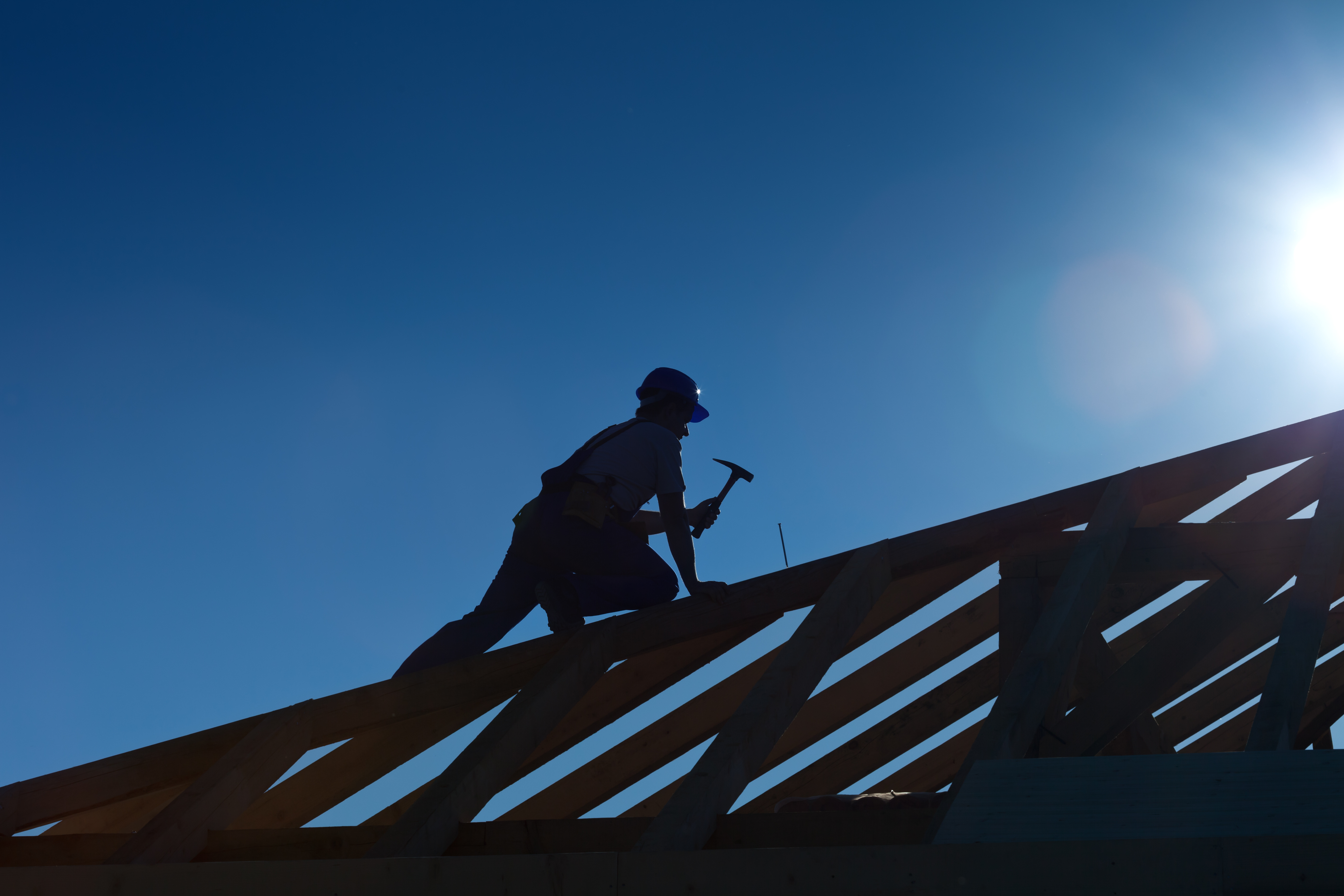 SERVPRO's Roof Tarping Services
When you find yourself in need of a professional roof tarping service, look no further than SERVPRO. Our professional roof tarping service helps ensure your roof is protected while the inspection and repair processes are underway. It's important your damaged roof is not exposed to the elements and can be safely inspected and worked on.
The steps in our roof-tarping process include:
SEVPRO professionals will evaluate the affected area for any hazards such as downed power lines.
A needs analysis is performed to determine appropriate materials, tools, equipment, and temporary method of repair.
Debris is removed from the area.
The affected area is measured.
Roof tarping services are implemented in the affected area.
The interior of the affected property is evaluated, and next steps, including potential cleaning, restoration, and construction are communicated.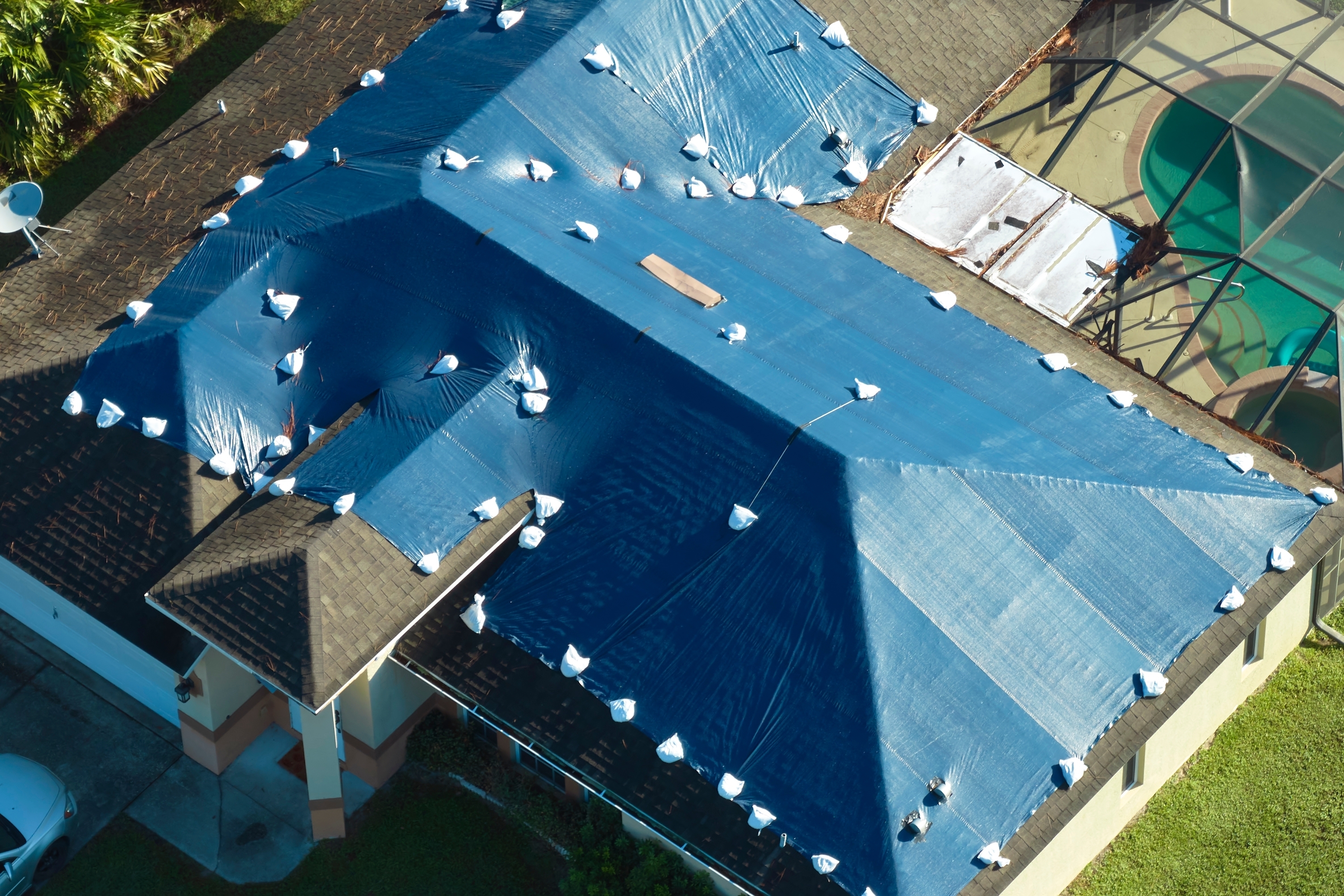 Preparing for Severe Storms
Intense weather such as thunderstorms, hurricanes, tornadoes, hail, and more can happen with little to no warning, but there are ways to prepare when it comes to protecting your roof and other items:
Inspect your roof flashing, drainage, and covering.

Inspect mechanical equipment on rooftops, such as satellite dishes and antennas.

Clear roof and storm drains.

If you're short on time prior to a storm, cover any outstanding holes in your roof with a tarp or plywood. Remember, SERVPRO offers both roof tarping and board-up services. In the event of strong winds or other severe weather, it's important your windows and doors are secure from flying debris and other hazardous materials that may be present during a storm.

If possible, ensure you have a roof drainage system in place, to assist with removing and carrying water away from the structure.
Additional tips for securing and having a strong roof include the following tips from FEMA:
If you have a metal roof, make sure it's fastened with screws instead of nails. These screws should be placed no more than 18 – 24 inches apart; the recommended type is a #9HH self-tapping screw with a sealing washer. These should be installed per manufacturer recommendations on either the flat of the roofing tin or the rib into the purlin.

If you live in an area prone to hurricanes, FEMA recommends the use of hurricane straps. These straps help anchor your roof to the structure itself and lessen the likelihood of it lifting off in the event of severe wind. There should be a hurricane tie from every rafter to every purlin. Then there should be nails in every hole of the tie.
SERVPRO is Here to Help®
Whenever you need SERVPRO professionals, they are available. Our system is comprised of over 2,000 franchise locations across the United States and Canada, so you can rest assured there is a franchise nearby. With 24/7 availability year-round, regardless of when your damage happens—be it a weekday, weekend, holiday, or at 3 in the morning—SERVPRO professionals can be there, ready to lend a helping hand and return your property to pre-loss condition. For more information, review our FAQ and Glossary, and visit our "Find a Location" page to find your nearest SERVPRO.
Sources:
https://money.usnews.com/money/personal-finance/family-finance/articles/how-long-can-you-expect-your-roof-or-fridge-to-last
https://www.ready.gov/business/implementation/emergency
https://www.fema.gov/press-release/20210318/building-roof-endure-super-typhoon
https://www.dictionary.com/browse/purlin#:~:text=%2F%20(%CB%88p%C9%9C%CB%90l%C9%AAn)%20%2F,rafters%20of%20a%20roof%20construction
https://operations.fs.cornell.edu/info/ir_glossary.cfm
https://www.servpro.com/resources/glossary/roof-drainage-systems
---