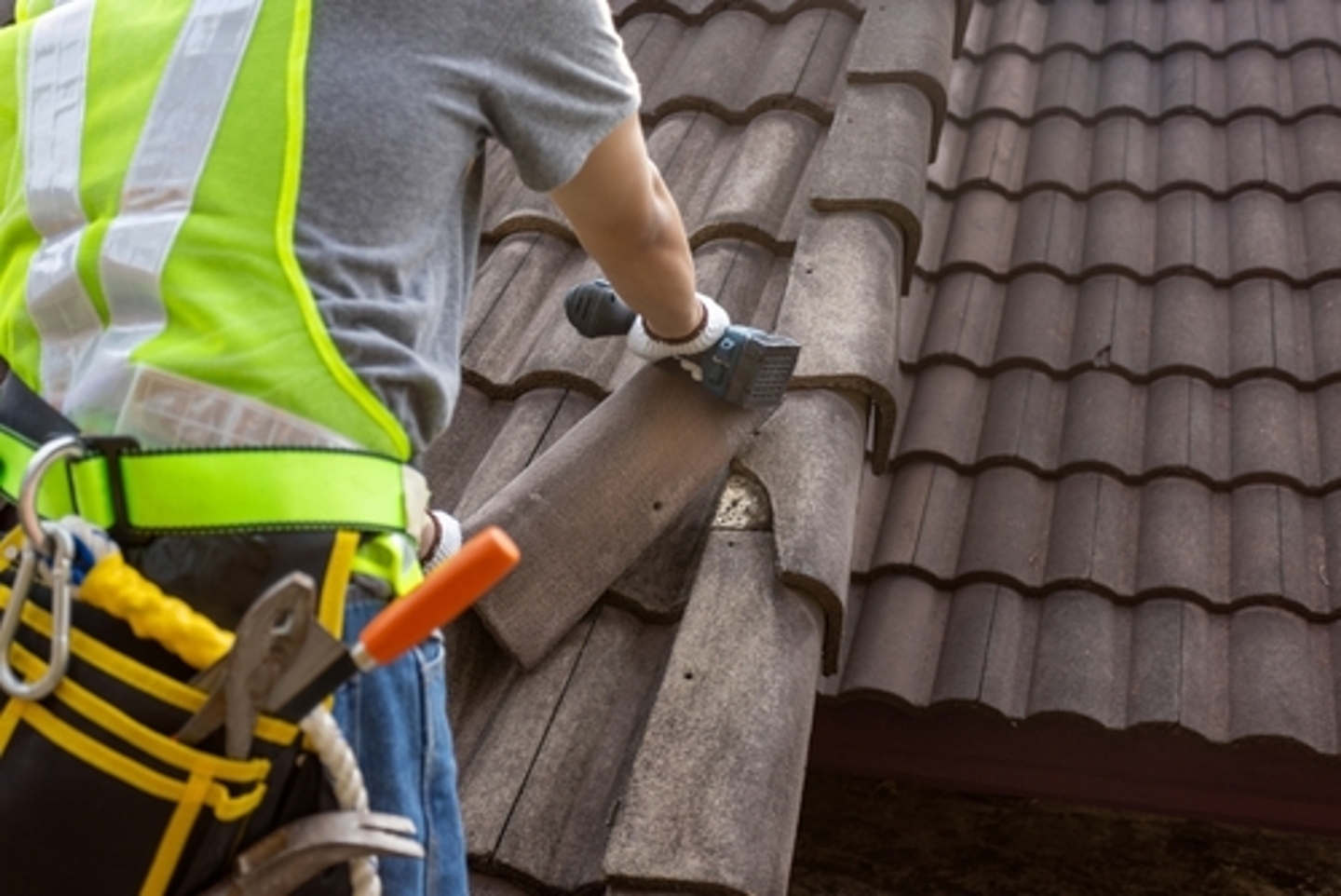 ---
A leaky roof can be destructive. But what if you can't find the source right away? With the interior of your home, business, garage, barn, or other area exposed to the elements, severe weather, debris, and other waste can quickly make its way inside your space and cause further destruction. Thankfully, there are some helpful tips you can follow when you need to quickly detect the source of a roof leak. This article outlines how you can find and repair a roof leak, when to contact SERVPRO®, and tells you about our roof tarping process.
Why Does a Roof Leak?
While a roof can leak for a variety of reasons, it is mostly due to age and material. Sometimes, a severe storm and high winds can contribute to the deterioration of a roof, causing it to leak. Winter weather can also cause an ice dam on your roof or sitting water which also causes a leak.
According to Forbes, other common causes of roof leaks include faulty roof vents and damaged plywood roof decking (also known as sheathing).
How to Find a Roof Leak
While the type of roof can affect your ability to find leaks efficiently (flat roofing or roofing with low pitches in particular), researchers at Forbes offer the following tips to find a roof leak:
Remove shingles and inspect sheathing in the affected area (in case the leak isn't readily visible)

Note: plywood easily absorbs moisture

Consider soaking the roof with a water hose or other method, then stand inside the property and listen for dripping or visible leaking

Work from one side to the other in a uniform fashion

If weather is favorable, safely climb onto the roof and inspect it yourself, looking for damaged or missing shingles, torn flashing, structural damage after a storm, or improperly installed sections
Go back inside and try to locate the stain or water damage on the ceiling

This may involve tearing out drywall to investigate if you locate something

If the leak is in your home and your attic is accessible, use it to examine the rafters, attic floor, damaged sheathing, and stains
How to Repair a Roof Leak
While not all-inclusive, researchers at Forbes recommend the following tips to repair a leaky roof:
If possible, ensure it is dry and warm out when fixing the roof leak

Spring, summer, or even early fall are ideal times

If possible, have an assistant with you so you aren't alone
Wear boots with soft soles
Wear a breathing mask, and utilize hearing and eye protection
Use a Personal Fall Arrest System as recommended by the Occupational Health and Safety Administration
Remove twigs, branches, and other debris from the affected area before beginning work
Forbes's step-by-step guide to roof repair includes the following:
Find the roof leak
Inspect roof ventilation systems
Remove roof ventilation systems that may be damaged
Replace damaged roof ventilation systems
Remove older roof shingles
Remove older roofing paper
Mark the area where you will cut the deck
Cut damaged roof deck away
Discard damaged roof deck
Cut out a patch of new roof deck
Attach new patch
Lay underlayment or paper in appropriate spot
Lay the first row of undershingles
Finish the shingles
SERVPRO's Roof Tarping Service
SERVPRO technicians follow a six-step process for tarping your roof:
Evaluate the area before roof tarping occurs, checking for any hazards such as downed electrical lines
Perform a needs analysis to confirm necessary equipment and materials for the job
Remove debris from the area
Measure the area requiring roof tarping
Complete board-up and roof tarping, ensuring technicians are cautious and avoid additional damage requiring repair
Evaluate the interior and recommend possible construction or other restoration needs if necessary
SERVPRO is Available Year-Round
2,000 SERVPRO franchises are located across the United States and Canada, so you can feel confident knowing there is a location nearby. When you require roof tarping services, water damage cleanup help, fire damage cleanup, or more, give your local SERVPRO a call. Our professional technicians have over five decades of experience across the system, and use a variety of proprietary products, equipment, and techniques to return your space to pre-loss condition, "Like it never even happened."
No matter when it happens, a leaky roof is an interruption in your life. Whether it is a weekend, holiday, or 3 in the morning, SERVPRO is ready to make it "Like it never even happened."
Sources:
https://www.forbes.com/home-improvement/exterior/guide-to-finding-roof-leaks/
https://www.forbes.com/home-improvement/roofing/how-to-repair-a-leaky-roof/
https://ehs.princeton.edu/workplace-construction/workplace-safety/construction-safety/fall-protection/personal-fall-arresting-systems
https://home.howstuffworks.com/home-improvement/repair/how-to-repair-a-leaky-roof1.htm
https://www.washingtonpost.com/home/2021/11/12/leaking-roof-what-to-do/
---