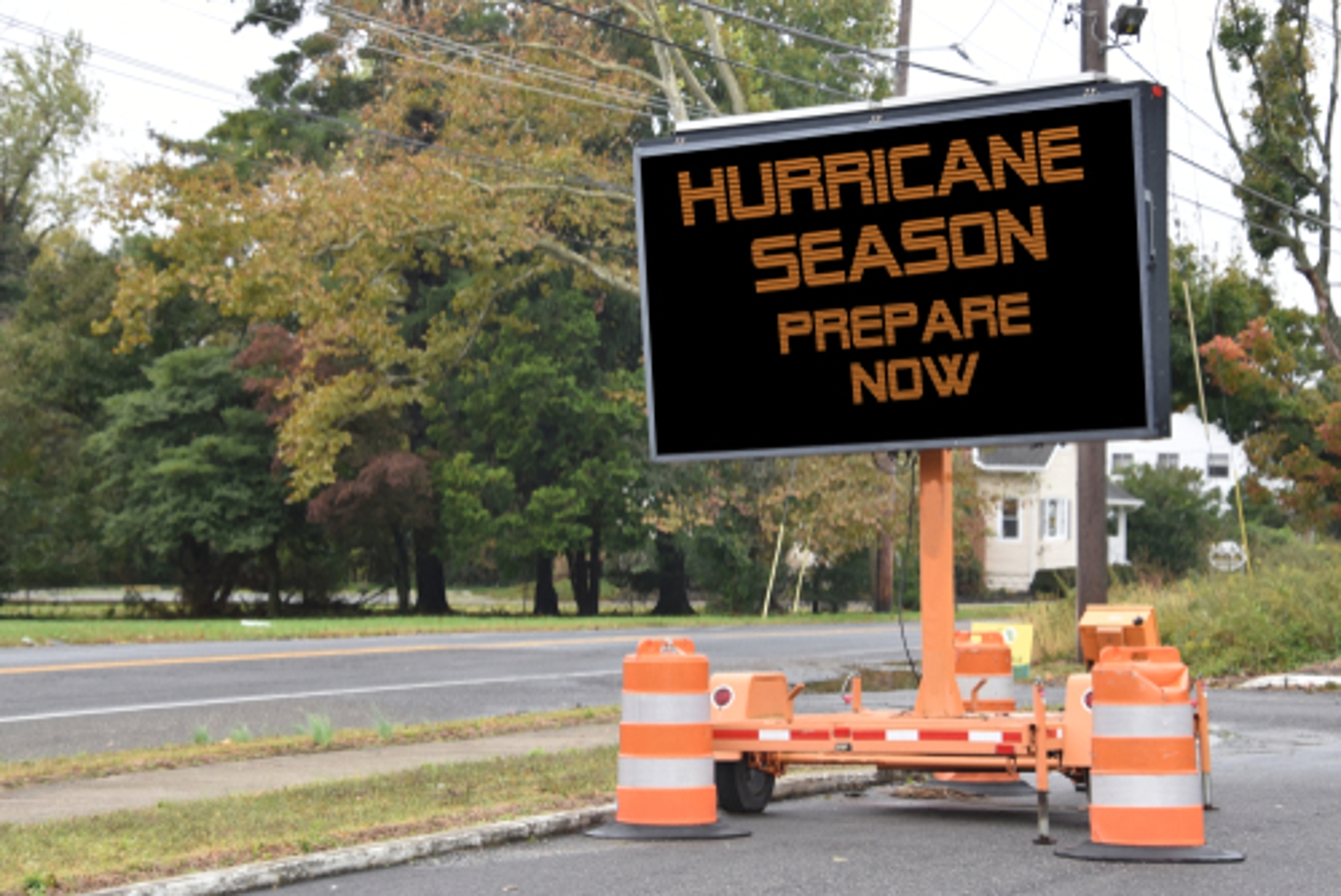 ---
The National Hurricane Center has updated the pronunciation guide for the Atlantic Basin Storm Names for the 2023-2028 hurricane seasons.
The 2023 Hurricane Season officially starts on May 15 in the Eastern Pacific Ocean, followed closely by the beginning of Atlantic Ocean and Central Pacific Ocean Hurricane Seasons on June 1. All hurricane seasons end on November 30.
Each year, the NHC publishes a comprehensive list of names to be used for hurricanes as they develop through the seasons. The current hurricane name list covers 2023 to 2028. As a courtesy, the weather professionals at the NHC have re-released the hurricane season names with a pronunciation guide.
Also, for the first time ever, the meteorologists and scientists at NHC will extend the time frame on potential storm formation outlooks from five to seven days. Previously, the potential storm formation outlook was given for two days.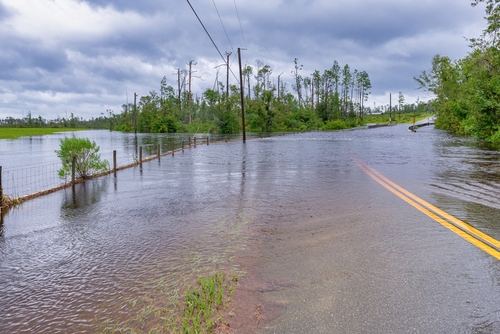 2023 Hurricane Names and Pronunciations
The 2023 Atlantic Hurricane Season names and pronunciations are:
Arlene (ar-LEEN)
Bret (bret)
Cindy (SIN-dee)
Don (dahn)
Emily (EH-mih-lee)
Franklin (FRANK-lin)
Gert (gert)
Harold (HAIR-uld)
Idalia (ee-DAL-ya)
Jose (ho-ZAY)
Katia (KAH-tyah)
Lee (lee)
Margot (MAR-go)
Nigel (NY-juhl)
Ophelia (o-FEEL-ya)
Philippe (fee-LEEP)
Rina (REE-nuh)
Sean (shawn)
Tammy (TAM-ee)
Vince (vinss)
Whitney (WHIT-nee)
The 2023 Eastern Pacific Hurricane Season names and pronunciations are:
Adrian (AY-dree-uhn)
Beatriz (BEE-a-triz)
Calvin (KAL-vin)
Dora (DOR-ruh)
Eugene (YOU-jeen)
Fernanda (fer-NAN-dah)
Greg (greg)
Hilary (HIH-luh-ree)
Irwin (UR-win)
Jova (HO-vah)
Kenneth (KEH-neth)
Lidia (LIH-dyah)
Max (maks)
Norma (NOOR-muh)
Otis (OH-tis)
Pilar (Pee-LAHR)
Ramon (rah-MOHN)
Selma (SELL-mah)
Todd (tahd)
Veronica (vur-RAHN-ih-kuh)
Wiley (WY-lee)
Xina (ZEE-nah)
York (York)
Zelda (ZEL-dah)
The 2023 Central North Pacific Hurricane Season names are:
Akoni
Ema
Hone
Iona
Keli
Lala
Moke
Nolo
Olana
Pena
Ulana
Wale
What is a Hurricane?
In simple terms, a hurricane is defined as "a tropical storm with winds that have reached a constant speed of 74 miles per hour or more." Once a storm reaches hurricane strength, the NHC uses the Saffir-Simpson Hurricane Wind Scale to determine what category of hurricane the storm is, from one through five. Nothing else is taken into consideration but wind speed on the scale.
Although all hurricanes are considered dangerous, the most severe are classified as Category 3 or higher. Weather specialists call these "major hurricanes." These storms pack winds in excess of 111 miles per hour and are known to cause intense devastation as they approach and churn across land. One of the most well-known Category 5 storms, Hurricane Katrina, killed over 1,800 people and caused approximately $161 billion in damage. Katrina was one of the most intense Atlantic hurricanes to make landfall in the contiguous United States.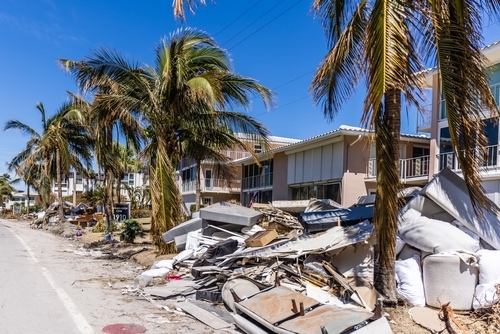 SERVPRO®'s Storm Damage Services
After experiencing hurricane damage to your home or business, it is normal to feel overwhelmed. SERVPRO offers a variety of services to get you back on your feet and return your property to pre-loss condition. In fact, we have strategically placed storm teams around the country, dedicated to responding to large loss events at a moment's notice.
Our Disaster Recovery Team® and large loss specialists are equipped with elite equipment and over five decades of knowledge, so you can be sure you're receiving personalized care unique to your job. Not only have we cleaned hospitals, universities, management properties, and more after hurricanes and other storms, but our restoration professionals have also cleaned The Pentagon.
We encourage you to visit our storm damage FAQ for more information, but have included some common storm questions below:
How can I protect my home or business from a hurricane?

There are a variety of steps you can take to prepare for a hurricane, including: checking your roof for loose shingles; installing storm shutters; securing outdoor items like grills, trampolines, and deck chairs; clearing your yard of loose branches; trimming trees; and more. The Center for Disease Control and Prevention offers a great resource with more hurricane preparation tips.

Does my insurance cover storm damage?

Your insurance may cover storm damage, but you'll want to reach out to your agent for policy specifics. Keep in mind, your property must be kept in good condition, so you can prove the hurricane or storm itself caused damage, not lack of upkeep.

How long does it take to fix flood damage?

This depends on the size of the job, as well as other factors like location and severity. We will make every effort to clean and restore your property as quickly as possible and will communicate our progress throughout the job.
SERVPRO is Here to Help® 24/7
Any category of hurricane damage can be devastating to your home or business. In the aftermath of a disaster, SERVPRO is available 24/7 to help clean up after a storm has passed and follow through to the end with construction services and restoration of your property. With more than 2,000 franchise locations across the United States and Canada, we are uniquely positioned to respond to any size disaster. When you're struck by devastating hurricane damage and don't know where to turn, give your local franchise a call.
Our restoration professionals come to each job with the personalized knowledge of a local cleanup company, but the resources of a national brand. With over 50 years of experience across the system, let our technicians put their expertise to use and restore your property to pre-loss condition.
For more information, along with helpful terms about the cleanup and restoration industry, visit our Glossary.
Sources:
https://gohsep.la.gov/MITIGATE/OVERVIEW/Fact-Sheet-Index/Hurricane-Definition
https://www.usatoday.com/story/news/nation/2023/03/31/national-hurricane-center-2023-hurricane-outlooks-forecast-7-days/11577155002/
https://www.nhc.noaa.gov/aboutnames.shtml
https://www.cdc.gov/disasters/hurricanes/before.htmlhttps://www.worldvision.org/disaster-relief-news-stories/2005-hurricane-katrina-facts
---