---
Artificial flowers and plants can bring vibrant color to your home or business. While they do not require as much attention and maintenance as real flowers and plants, minimal upkeep is still necessary to help prolong their shelf life, as they do get dirty and dusty over time. Here are some great tips and recommended methods to follow when it comes to cleaning artificial flowers and plants.
Best Artificial Flowers and Plants
There are many high-quality artificial flowers and plants you can choose to help enhance your space. Not only are some faux plants safe for you, but they're also safe for your children and pets. Knowing they are children-friendly and pet-friendly is an important factor to consider, which can help drive your purchasing decision.
According to Forbes, four of the best fake plants include:
Project 62 Artificial Banana Leaf Plant
QL Design Store Artificial Sansevieria Plant
Pottery Barn Faux Potted Cordyline Plant
Nearly Natural 6583 Philodendron Silk Plant
These are some great artificial plant options you can incorporate into your home decor to enhance it. But with so many options available for artificial flowers and plants, the decision-making process can be daunting. Life's Carousel offers a short, fun quiz to help you decide which faux flowers and plants are perfect for your home.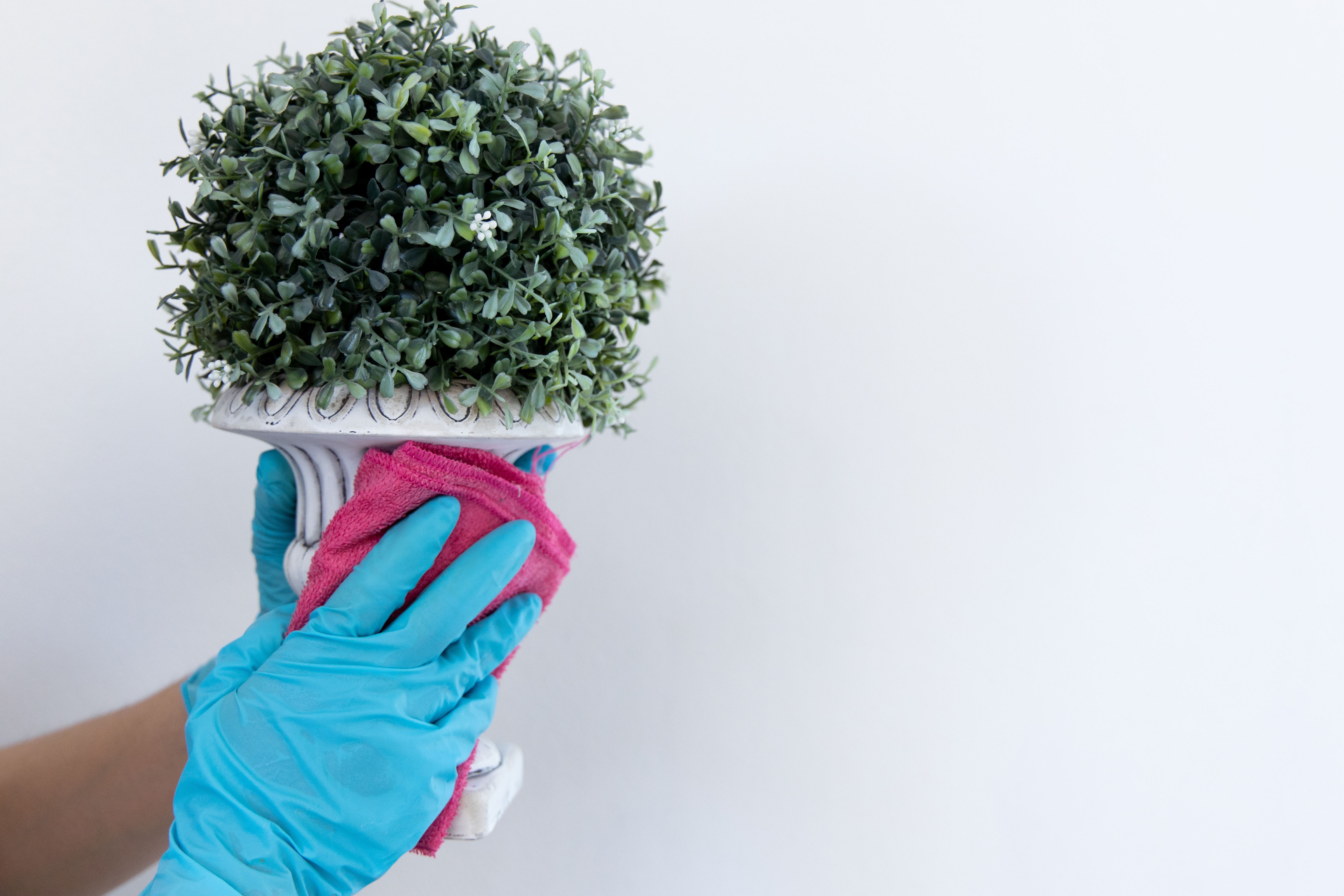 How to Clean Artificial Flowers and Plants
Although artificial flowers and plants do not require as much care and attention as the real thing, there is still some level of care that's needed. For instance, they can leave behind stains, so it is important to know how to properly clean them.
SERVPRO® has an effective and proprietary product, ServprOXIDE, to help clean up stains from artificial flowers and plants. ServprOXIDE can also be safely used on other surfaces in your home or business. It is great for all your residential and commercial cleaning needs. It is safe to use around children, infants, pets, and food preparation environments. Implement this product into your daily cleaning regimen to help keep you, your family, and pets safe. It is professional cleaning power right at your fingertips.
Additionally, according to Living Spaces, "spots (from dirt) can be easily removed from fake plants via vinegar!" Simply combine white vinegar with water and wipe the stain by hand. If you're not a big proponent of spray bottles, you could also dampen a cloth in the solution, then wipe clean with your hands. For the best results, give the solution the opportunity to set for a few minutes before wiping.
Dusty Artificial Plants and Flowers
Of course, not only do you have to worry about stains when it comes to artificial flowers and plants, but there's another culprit: dust. Dust is inevitable, and faux plants and flowers are not exempt from accumulating dust. Dusting your fake plants and flowers on a consistent basis is recommended. Use a feather duster to dust the foliage. If the dust is deeply ingrained, wipe the leaves individually with a microfiber cloth. Since a dry microfiber cloth is a magnet for dust, when using it to clean fake plants, it is recommended you lightly dampen the cloth with water. By doing so, you can maximize its dust-busting power significantly.
How Often Should You Clean Fake Plants and Flowers?
One of the benefits of fake plants and flowers is you don't have to clean them every day. However, it is still recommended to clean them on a regular basis, especially if your goal is to keep them looking realistic as long as possible. Over time, they collect dust and grime, so a good, thorough cleaning is necessary. To help artificial plants and flowers retain their vibrant colors and natural-looking state, some maintenance is required.
Health Benefits to Artificial Flowers and Plants
Real plants and flowers provide both psychological and physical health benefits. But did you know there are some health benefits to artificial flowers and plants, too?
Not only can they provide an attractive and inviting ambience, but according to Bob Vila, a fake plant "also has a positive impact on both the health and well-being for those in the home. Various properties of plants—such as how they look, smell, and feel—stimulate the senses in positive ways."
Bob Vila also notes that just one plant can do the following:
Improve mood
Reduce stress, anxiety, blood pressure, and even pain
Another major benefit of fake plants is the fact they are allergy-free.
Can Fake Plants and Flowers Leave an Odor?
While there are certainly some benefits to artificial plants and flowers, there can be one significant drawback: odors. In short, they can leave a musty, plastic smell throughout your home, becoming a potential smoke magnet for cigarettes and cigars. But remember, SERVPRO is Here to Help®. Specializing in odor removal services, SERVPRO professionals can help remove the smell of cigarette smoke from your home or business. Using state-of-the-art products, equipment, and techniques to rid your home of pervasive odors, SERVPRO will get to the source, leaving your place smelling fresh and clean.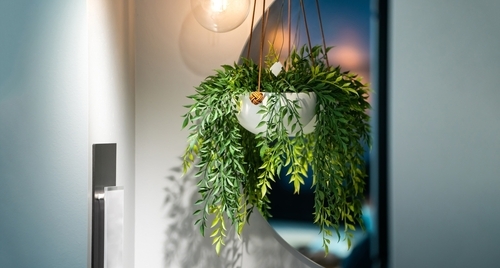 SERVPRO is Here to Help for All Your Professional Cleaning Needs
If your artificial flowers and plants have left incriminating evidence (a.k.a. "stains") inside your residential or commercial property, SERVPRO is here to help. SERVPRO professionals can make those stains "Like it never even happened." We have professional and effective products that can not only help keep your artificial flowers and plants clean but can also keep other surfaces in your home clean and disinfected.
Aside from professional general cleaning services and odor removal services, SERVPRO is also your trusted partner for water and fire damage, mold remediation, and storm damage needs. A local SERVPRO is always nearby. Simply search for a location near you. We hope you will afford us the opportunity to prove to you why we are the #1 choice in cleanup and restoration. We have a solid and strong footprint in this industry. Give us a call 24/7, 365 days of the year.
For more information, visit our FAQ and Glossary.
---