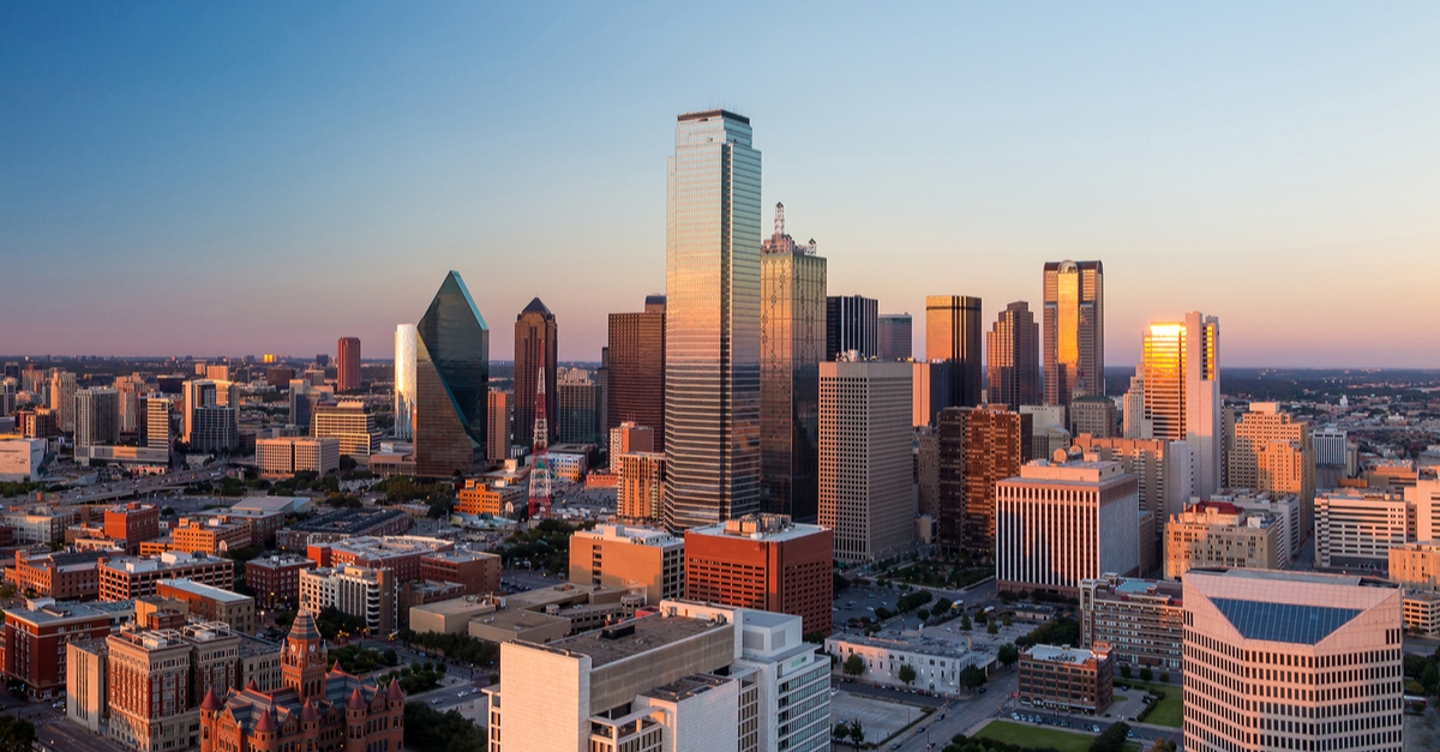 Dallas' #1 Choice in Cleanup and Restoration
Commercial and Residential Damage Cleanup and Repair
When Water-Fire-Storm Damage Happens in Dallas, We're Ready.
Whether you're looking for restoration, cleaning, or construction services, we're here to help 24/7.
Dallas, affectionately known as "D-Town," is one of the largest cities in the state of Texas. With a population of more than 1 million, this bustling metropolis has become a major player in the United States economy, serving as home to industries such as financial services, information technology, and transportation. Beyond its economic prowess, however, lies a dynamic, thriving culture, nestled in the humid northeast part of the state. From the Dallas Cowboys to a plethora of museums, unique sights like the Dallas Arboretum and Botanical Gardens make this city a year-round destination for tourists and Texans alike.
Take a closer look at Dallas, and beyond the sunny weather, you'll find a dynamic food scene, bright green parks, and affordable living. From the Dallas Zoo to one of the world's largest urban parks (the Great Trinity Forest, boasting approximately 6,000 acres of lush greenery), Dallas continues to stake its claim as a major destination city, with a vibrant downtown scene and a great variety of neighborhoods suitable for many styles of living. When disaster strikes, millions of residents need cleaning and restoration professionals ready to help. And with the equipment and preparation necessary to be onsite in one hour to any sized disaster, SERVPRO® is more than prepared to help in your time of need.
24-Hour Emergency Service
A cosmopolitan region with a southern twist, Dallas is a hot, subtropical slice of Texas featuring humid, muggy summers and gray, windy winters. Because Dallas sits at the bottom of tornado alley, extreme thunderstorms and tornadoes can occur, often bringing hail. But thunderstorms aren't the only thing residents have to watch out for. With rain comes water, and with water comes mold, affecting different areas like air ducts and crawl spaces.
Our highly rated specialists are:
Highly Trained Water, Fire and Mold Restoration Technicians
Faster to Any Size Disaster
Thankfully, locals and business owners in Dallas understand the necessity of having a reliable cleaning and restoration service one phone call away. We're here to do everything from removing excess water after burst pipes and other natural disasters to assisting with faulty HVAC systems. We're also prepared to provide mold remediation services and restore your indoor air quality, along with providing storm and fire damage restoration. In need of smoke and soot damage cleanup services, or commercial property restoration? We've got you covered. In fact, we'll work with your insurance company to ensure a smooth job from beginning to end. So, when tragedy strikes, remember our SERVPRO® franchise professionals are on standby, ready to respond quickly 24/7/365.
SERVPRO® -The Best Restoration Services in the Dallas Area
Locally Owned and Operated
Trusted Leaders in the Water Restoration Industry
Advanced Water Inspection, Extraction, and Drying Equipment
Dallas residents know severe weather can strike at any time, bringing thunderstorms, strong winds, hail, flooding, and more. So when disaster arrives, you want a trusted team of professionals to show up and get the job done. That's where our area franchises come in. With 24/7 availability year-round, SERVPRO® is prepared to service all your restoration needs. From Anderson to Delta, Freestone to Hopkins, and everywhere in between, count on SERVPRO® to help make your cleanup and restoration situation "Like it never even happened."®
Have Questions? We're Here to Help®
Our locally owned and operated SERVPRO® franchises are available 365 days a year, 24 hours a day. Give us a call, and we will make it "Like it never even happened."®
Our commercial cleaning professionals are trained to follow CDC protocols for all types of specialty cleaning services for hazardous materials including the novel coronavirus, biohazard, and mold removal.
Contact your local SERVPRO® for a free, no-obligation consultation with our team of IICRC certified damage restoration specialists. No matter the amount of damage, SERVPRO® has over 50 years of experience and over 2000 franchises nationwide.

When homes and businesses require the best restoration service provider, Call 1-800-SERVPRO
Recommended For You
Restoring your home or business after fire damage is our main goal. As a leading fire dama...

Mold can grow anywhere. Trust SERVPRO® for reliable mold remediation, abatement, and resto...

Keeping your commercial business looking its best is a priority. When your business requir...