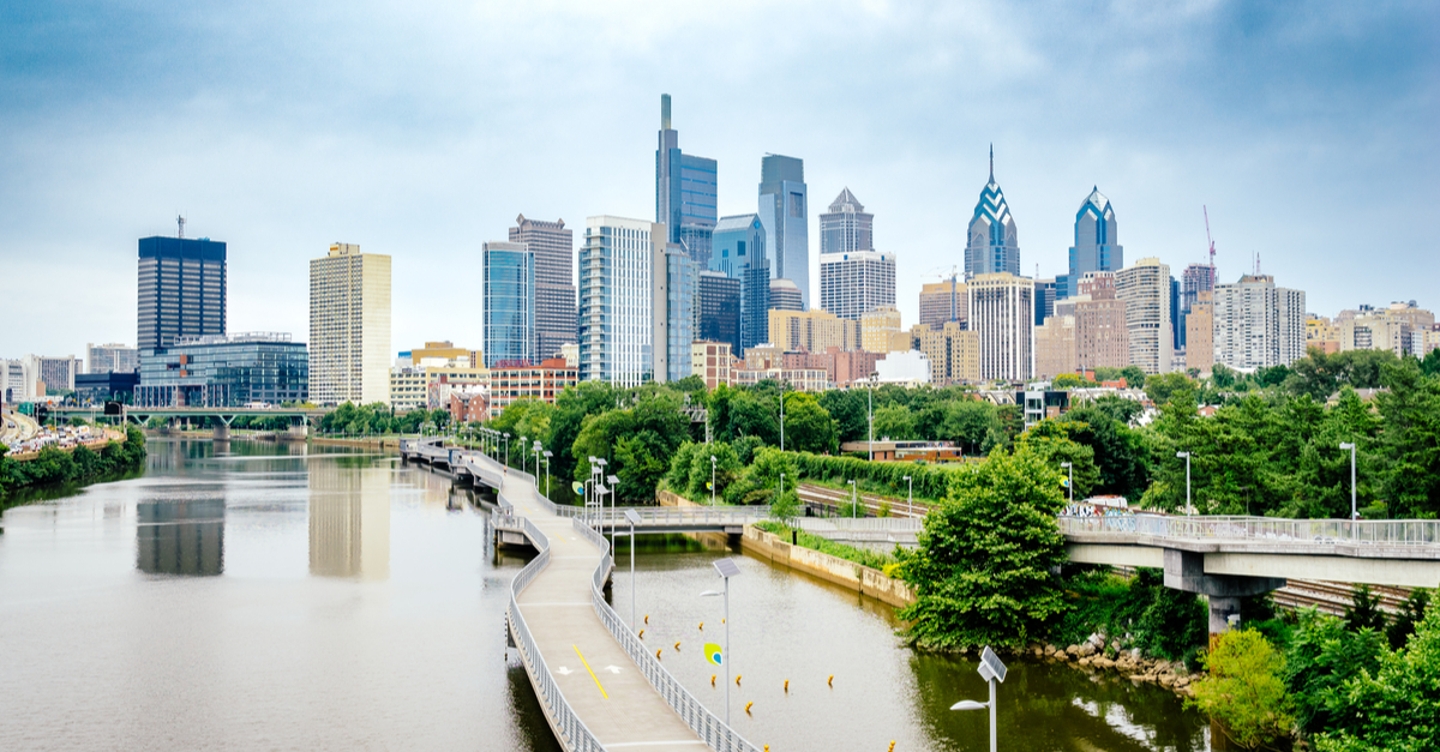 Philadelphia's Cleanup and Restoration
Commercial and Residential Damage Cleanup and Repair
When Water, Fire, and Storm Damage Happens in Philadelphia - We're Ready
Rich in history and magnificent art, famous for cheesesteaks, and the iconic Art Museum Steps made famous by the celluloid here, Rocky, Philadelphia is home to over 1.5 million people. This City of Brotherly Love continues to grow as its residents enjoy its walkable neighborhoods with beautiful parks, access to fabulous restaurants, transit, and short commutes to work.
The Greater Philadelphia area, also known as the Delaware Valley, comprises of residents from the four states of Pennsylvania, New Jersey, Delaware, and Maryland. The combined Delaware Valley contains about 7 million total residents that call this area home. Talking with a Philadelphian, they will likely boast of Philadelphia's affordable housing, excellent arts, culture, and sports as well as job opportunities in healthcare and education.
24-Hour Emergency Service
Philadelphia has it all, including severe weather and flooding. When it rains in this town, the sidewalks and streets start to collect water quickly. Many of those streets especially around Center City were once streams and creeks and the brick street in Society Hill was also a creek at one time. These creeks and streams that once captured and aided in water removal and drainage have been filled in. Aging infrastructure and this geography full of creeks and rivers are the biggest factors that lead to flood damage from stormwater and wastewater. One of the first cities developed in early America, Philadelphia's water pipe system is showing its 200-year-old age with frequent pipe leaks and water main breaks.
Our highly rated specialists are:
Highly Trained Water, Fire and Mold Restoration Technicians
IICRC – Certified Restoration Specialists
Recommended by most Insurance Companies
Faster to Any Size Disaster
Protecting Your Home or Business from Water and Flood Damage
Water and flood damage are not only due in part to the city's history and charm. This coastal city also finds itself in the path of severe weather events like hurricanes and massive storms which frequently require water extraction and water damage cleanup.
When homes and businesses in the Delaware Valley require the best in water-fire-mold restoration, we're Here to Help.®
Mother Nature brings heavy rain, thunderstorms, tornadoes, strong winds, hail and flash flooding, and of course snow, sleet, and ice. Snowfall in Philadelphia varies each year. Philadelphia has the least amount of snow in the state with an average annual snowfall of 13 inches. A wintery mix is a norm through the winter months, but major blizzards do descend on this city bringing a mess of freezing pipes and ice damming.
Residents and business owners from Philadelphia to Camden, Wilmington to Reading, need a top-tier cleaning and restoration company like SERVPRO. Our team of certified professionals is ready and on-site in one hour to service all mitigation needs 24 hours a day, 7 days per week, and 365 days a year.
Click now for a free, no-obligation consultation with our team of IICRC certified damage restoration specialists. No matter the amount of damage, SERVPRO has over 50 years of experience and over 1900 franchises nationwide.
SERVPRO, The Best Water Damage Restoration Services in the Greater Philadelphia Metro Area
Locally Owned and Operated
Trusted Leaders in the Water Restoration Industry
Advanced Water Inspection, Extraction, and Drying Equipment
When rain occurs, this area is prone to flooding. It is important for Greater Philadelphia residents to protect property from further damage when flooding occurs. A quick response to water removal is imperative. Failure to remove water or moisture may cause a mold problem requiring the need to begin the mold remediation process to repair and restore the affected areas of your property.
When disaster happens, whether it was caused by water, fire, or storm, our team is ready at the first notice of loss to help you during your time of need. Our team will board up a damaged property, tarp your roof, and begin the job process while taking every precaution to care for your property and work with your insurance company.
Residents and business owners of Southeastern Pennsylvania have reliable, certified water-fire-mold damage cleanup professionals available, day or night prepared to arrive on-site within one hour of receiving your contact.
When homes and businesses require the top restoration service provider, they contact SERVPRO.
Our locally owned and operated SERVPRO franchises are available 365 days a year, 24 hours a day. Give us a click or call, and we will make it "Like it never even happened."®
Our commercial cleaning professionals are trained to follow CDC protocols for all types of specialty cleaning services for hazardous materials including the novel coronavirus, biohazard and mold removal.
Click to contact your local SERVPRO for a free, no-obligation consultation with our team of IICRC certified damage restoration specialists. No matter the amount of damage, SERVPRO has over 50 years of experience and over 1900 franchises nationwide.
Recommended For You
Restoring your home or business after fire damage is our main goal. As a leading fire dama...

Mold can grow anywhere. Trust SERVPRO® for reliable mold remediation, abatement, and resto...

Keeping your commercial business looking its best is a priority. When your business requir...