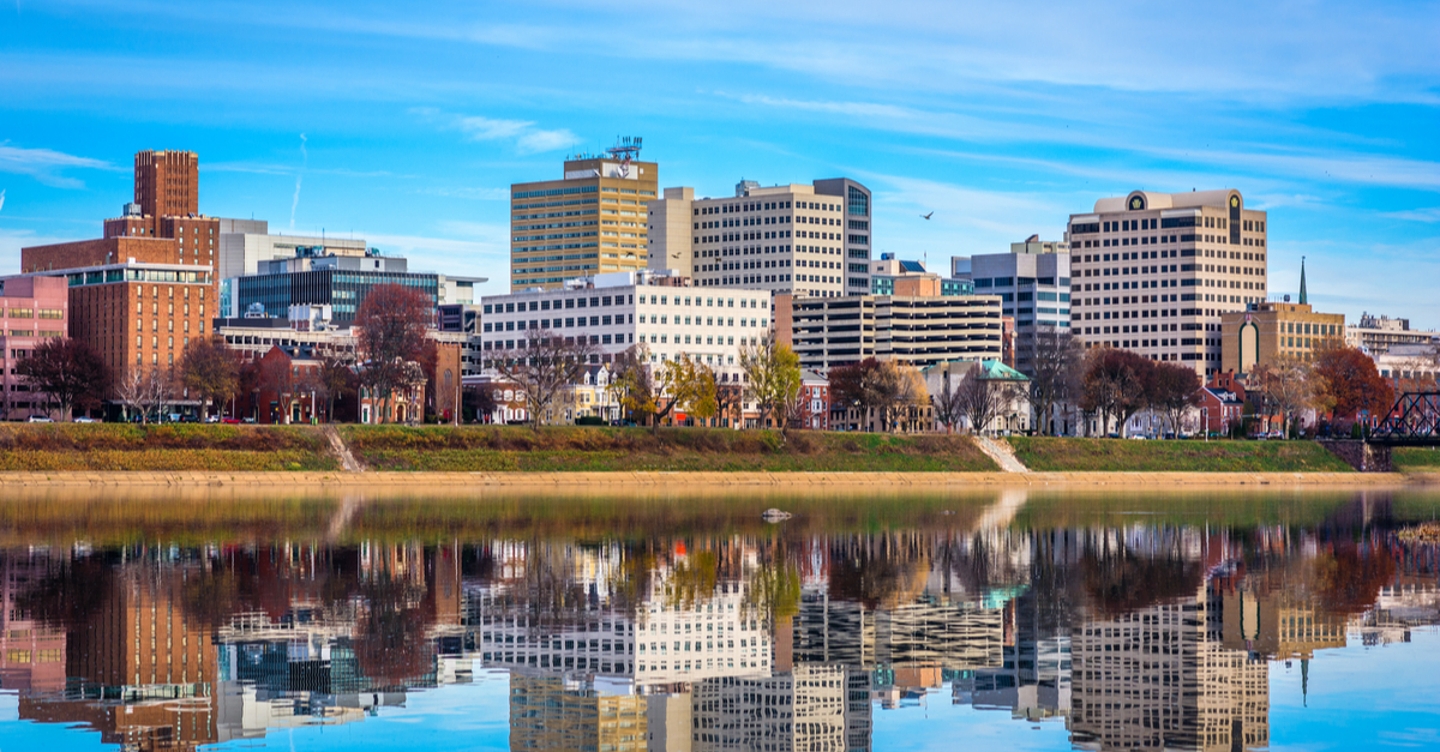 Harrisburg - Lancaster's Cleanup and Restoration
Commercial and Residential Damage Cleanup and Repair
When Water, Fire, and Storm Damage Happens in the Harrisburg, Lancaster and Lebanon, York Areas - We're Ready
These four cities in Pennsylvania comprise much of the southeast region of the state. Harrisburg, the capital, is a historically significant city notable for its financial stability and desirable atmosphere for new families, while its neighbor, Lancaster, was home to James Buchanan, the nation's 15th president. Despite the beauty and industrial prowess of this region, it is unfortunately not immune to the whims of Mother Nature, and various disasters. Water and fire damage, floods, mold infestations, and biohazard dangers can strike without warning, which is why residents and business owners of these four cities need a top-tier cleanup and restoration company available at a moment's notice. Thankfully, with nearly 2000 franchises across the United States and Canada, SERVPRO® is prepared to respond to any size disaster and is committed to being onsite within one hour of your call. We are ready and willing to make your catastrophe "Like it never even happened."®
24-Hour Emergency Service
Lebanon and York, like the two cities mentioned above, are chock full of history and fascinating locations. Named after the Middle Eastern country, Lebanon, this city in Pennsylvania was once home to a major steel mill and is now known for Lebanon bologna. As for York, it enjoys its status as a major agricultural and industrial city, notable for its annual York State Fair, one of the oldest fairs in the country and featuring numerous musical acts, food, and attractions. Despite the unique identity of all four cities, their location in southeast Pennsylvania means the weather fluctuates throughout the year. Despite the four-season pattern this region experiences, winters can be especially bad, bringing along intense snowstorms and melting slush and flooding. Precipitation, too, is consistent throughout the year, along with hot, humid summers.
Our highly rated specialists are:
Highly Trained Water, Fire and Mold Restoration Technicians
IICRC – Certified Restoration Specialists
Recommended by most Insurance Companies
Faster to Any Size Disaster
When water and flood damage strikes, often during the winter months, SERVPRO technicians will perform a water extraction of the affected areas. As the leaders in restoration, we know time is of the essence, and have the optimal experience to deal with disasters ranging from burst pipes to complete flood damage. No matter the type of water damage, whether standing or hidden, our state-of-the-art equipment will clean and dry anything from sewage backups to washing machine failures. Unfortunately, water damage often brings mold, as well. Your indoor air quality is highly important to us, so if you find mold growth in your home or business, we are prepared to perform a full mold inspection and clean up every square foot of the mold infestation. When it comes to fire and smoke damage remediation, our services also include removing soot and odor from the home or business, to restore the space to prefire condition. Ultimately, customer service and satisfaction are our top priority, which is why we will also work with your insurance company throughout the duration of the restoration process. Whether you are in Adams, Dauphin, Juniata, Mifflin, or somewhere in between, we are always available. Whether 3 in the morning or 3 in the afternoon, whether holiday, weekend, or weekday, we are on standby and Here to Help®.
SERVPRO, The Best Restoration Services in the Harrisburg-Lancaster-Lebanon-York, PA. Area
Locally Owned and Operated
Trusted Leaders in the Water Restoration Industry
Advanced Water Inspection, Extraction, and Drying Equipment
Whether you are in Cumberland County, Dauphin County, Lebanon County, or perhaps Perry County or a surrounding area, SERVPRO is committed to restoring your property to pre-loss condition. With over 5 decades of experience behind us, we have the equipment and knowledge to tackle any disaster, so do not hesitate—give us a call today.
Have Questions? We're Here to Help®
Our locally owned and operated SERVPROs are available 365 days a year, 24 hours a day. Give us a call, and we will make it "Like it never even happened."®
Our commercial cleaning professionals are trained to follow CDC protocols for all types of specialty cleaning services for hazardous materials including the novel coronavirus, biohazard and mold removal.
Click here to contact your local SERVPRO for a free, no-obligation consultation with our team of IICRC certified damage restoration specialists. No matter the amount of damage, SERVPRO has over 50 years of experience and over 1900 franchises nationwide.
Recommended For You
Restoring your home or business after fire damage is our main goal. As a leading fire dama...

Mold can grow anywhere. Trust SERVPRO® for reliable mold remediation, abatement, and resto...

Keeping your commercial business looking its best is a priority. When your business requir...