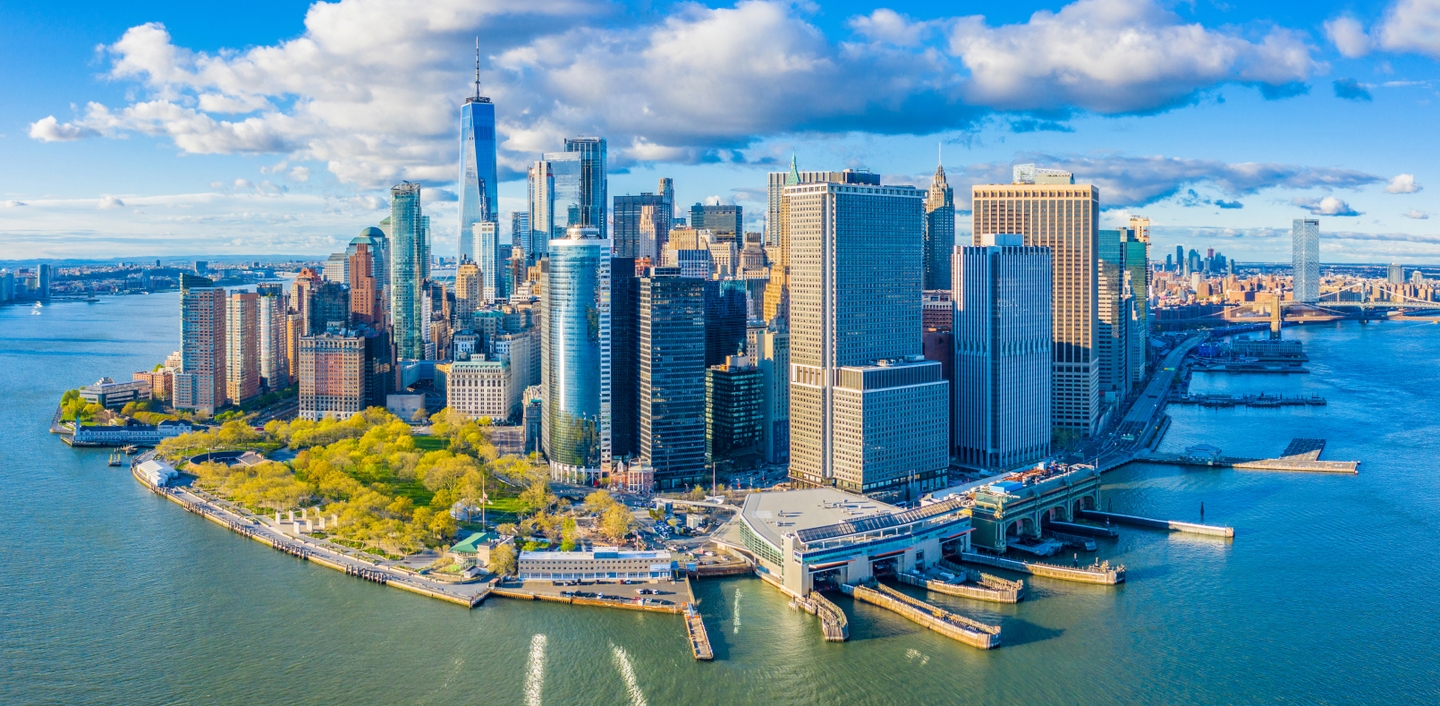 Manhattan's Cleanup and Restoration
Commercial and Residential Cleanup and Restoration
When you need Water Damage, Fire or Storm Damage Restoration in the Greater Manhattan area, We're Ready.
Whether you're looking for restoration, cleaning or construction services, our teams are here to help 24/7.
When people think of New York City, they're often thinking of Manhattan. Its iconic skyline, never-ending bustle of people, taxis galore, and mecca of innovation, creativity, and convergence of cultures from across the globe continue to inspire and attract new residents and tourists year-round. Indeed, Manhattan truly gives new meaning to New York City's nickname, "The City That Never Sleeps." Staples of New York, such as Broadway, Central Park, and Times Square are nestled in Manhattan, along with what many claim is the best pizza in the world. Unfortunately, Manhattan residents, business owners, and tourists may experience water damage, fire damage, mold damage, and biohazard dangers without warning. When this occurs, rest assured there is always a SERVPRO® franchise nearby. With over 2000 franchises across the United States and Canada, we service 90% of all US zip codes within two hours and are dedicated to returning your space to preloss condition. Give us a call and let our restoration professionals make it "Like it never even happened." ®
24-Hour Emergency Service
As the most densely populated of New York's five boroughs, Manhattan is often called the entertainment capital of the world. While the constant rush and frenetic energy are just part of the charm, there are also some notable sights and experiences on seemingly every Manhattanite's visitor's guide, including the Statue of Liberty, the Lincoln Center for the Performing Arts, and, if the timing's right, the Macy's Thanksgiving Day Parade. Additionally, educational institutions such as New York University or "NYU," Columbia University, and the world-famous New York Public Library call Manhattan home. While The City is technically an island, if you take a closer look, you'll see that it's comprised of countless neighborhoods, all infused with different cultures, vibes, and looks. Notable regions include the Upper East Side, Little Italy, Chelsea, and Chinatown. Even though disaster can strike at any time, our Manhattan restoration specialists are always available, so even if you experience water, fire, mold or other damages on a holiday, weekend, or at 3 in the morning, they'll be there. SERVPRO® is always Here to Help.
Our highly rated specialists are:
Locally Owned and Operated
The weather in Manhattan is typical of a city is the northeastern United States: cold, damp winters, and hot, humid summers. Manhattan averages approximately 50 inches of precipitation per year, with the city also experiencing the unique phenomenon known as the "urban heat island effect," wherein an urban area is notably hotter than surrounding rural areas due to human activity and proximity of people and buildings. Spring and autumn can vary in temperature, though they tend to be mild with relatively low humidity.
When water damage strikes your Manhattan home or business, whether from burst pipes, faulty appliances such as washing machines, flood damage due to severe weather, or other types of water damage, our restoration professionals will promptly arrive onsite to assist, ready to implement our water extraction process. No matter the type of water damage, this involves locating the affected areas, then using air movers and professional extraction equipment to ensure the water is fully removed (we will also assess for structural damage). Once that step is complete, we will employ our drying process to safeguard your property. When it comes to mold damage, we understand that oftentimes, in the aftermath of water damage, leftover moisture can cause mold spores to grow in places like ceiling tiles and air conditioning units. When this occurs, we will utilize our mold remediation services, including use of our HVAC systems, to remediate the mold damage issue in your home or business. As for fire damage, when smoke, soot, and other fire odors strike your property, remember that our services include a complete fire damage restoration process; we will work to return your home or business to preloss condition in the aftermath of fire and smoke loss. Lastly, keep in mind we are always prepared to work with your insurance company, to provide as seamless a restoration experience as possible.
SERVPRO
®
, The Best Property Restoration Services in the Manhattan Area
Locally Owned and Operated

Trusted Leaders in the Water Restoration Industry

Advanced Water Inspection, Extraction, and Drying Equipment
From New York County to Bergen County, Hudson County to Bronx County, and everywhere in between, SERVPRO® restoration specialists are prepared to assist with your cleaning, restoration, and construction needs at a moment's notice. No matter the time of day, we are always available. With over 2000 franchises, rest assured we have the resources and knowledge to restore your property to preloss condition.
Our locally owned and operated SERVPRO® franchises are available 365 days a year, 24 hours a day. Give us a call, and we will make it "Like it never even happened."®
Our commercial cleaning professionals are trained to follow CDC protocols for all types of specialty cleaning services for hazardous materials including the novel coronavirus, biohazard, and mold removal.
Contact your local SERVPRO® for a free, no-obligation consultation with our team of IICRC certified damage restoration specialists. No matter the amount of damage, SERVPRO® has over 50 years of experience and over 2000 franchises nationwide.
Recommended For You
Restoring your home or business after fire damage is our main goal. As a leading fire dama...

Mold can grow anywhere. Trust SERVPRO® for reliable mold remediation, abatement, and resto...

Keeping your commercial business looking its best is a priority. When your business requir...