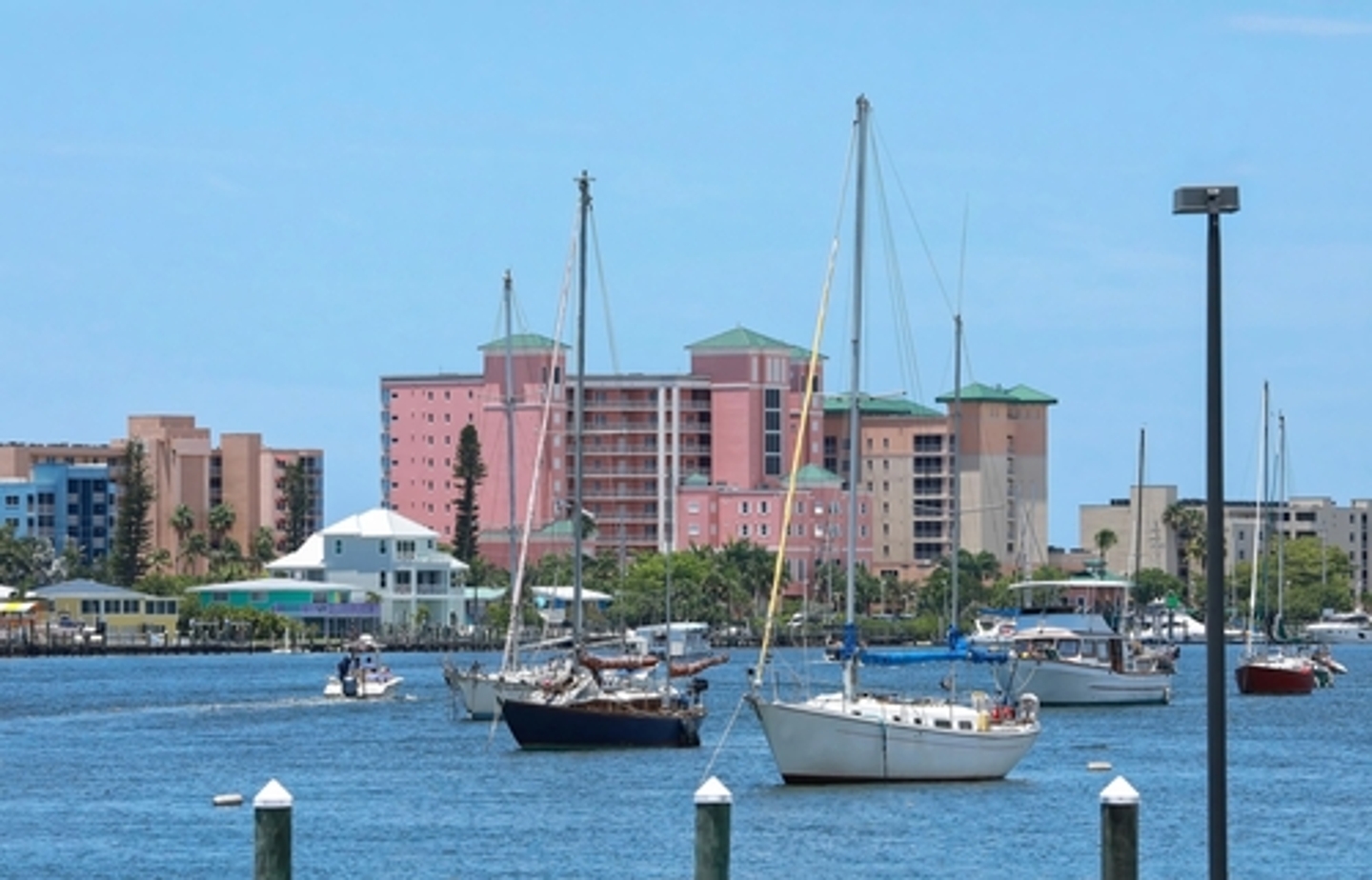 Fort Myers' Cleanup and Restoration
Commercial and Residential Damage Cleanup and Repair
When you need Water Damage, Fire, or Storm Damage Restoration in the Greater Fort Myers area, We're Ready.
Whether you're looking for restoration, cleaning, or construction services, our teams are here to help 24/7.
Nestled in Lee County, Fort Myers is a thriving city that boasts a storied past. Named after Colonel Abraham C. Myers, the city's history can be traced back to the mid-19th century. The fort, built in 1850, served as a strategic military outpost during the tumultuous Seminole Wars. As an Army base of operations, it protected settlers and supply routes in the region. The remnants of that era can still be explored at the historic fort. Today, Fort Myers is a thriving city known for its beautiful beaches, vibrant downtown area, and historical landmarks. It is home to the Edison and Ford Winter Estates, which showcase the legacies of Thomas Edison and Henry Ford and has become a popular destination for tourists and retirees.
Fort Myers is a haven for culture and nature enthusiasts. Galleries like the Sidney & Berne Davis Art Center boast world-class exhibits and performances, while the Tribby Arts Center and galleries such as Timeless and DAAS CO-OP Art Gallery & Gifts showcase local talent. For nature lovers, pristine beaches and wildlife sanctuaries offer a chance to witness Florida's incredible biodiversity. Unfortunately, Fort Myers residents and business owners are not immune to water and fire damage, biohazard dangers, and more. With 50 years of industry experience, SERVPRO® professionals are Here to Help®. SERVPRO's trained technicians are available 24/7, 365 days a year, and with over 2000 franchises across the US and Canada, your local SERVPRO is Faster to Any Size Disaster. When you experience damage to your home or business and need professional cleanup and restoration assistance, give us a call. SERVPRO will be there to help make it "Like it never even happened."
24-Hour Emergency Service
Fort Myers, also known as the shelling mecca, boasts more shell varieties than any other spot in North America. Shelling enthusiasts can be found up and down the beach front on Sanibel Island in the early morning. Fort Myers is home to some of the most picturesque stretches of shoreline. In addition to Fort Myers Beach, Lovers Key Beach and Lynn Hall Beach Park also offer beautiful views, picnic spots, water sports activities, and public fishing piers. San Carlos Bay, a natural tidal wetlands reserve, is a favorite spot for kayaking – you can even book a guided kayak tour through the mangrove forests. The city also draws in golf devotees with courses like The Club at Renaissance, a private course designed by the renowned Arthur Hills, and The Forest Country Club with its two championship courses. Even though disaster can strike at any time, SERVPRO restoration specialists are always ready. No matter how big or small the job is, you can always call on SERVPRO. If you experience a disaster on a weekend, late at night, or on a holiday, we are here to help.
Our highly rated specialists are:
Locally Owned and Operated
With so much to do outdoors, residents and visitors to Fort Myers are thankful for its year-round pleasant climate. Fort Myers experiences a subtropical climate, characterized by mild winters and hot, humid summers. The city basks in an average of 266 sunny days each year, providing ample opportunity for outdoor activities and beach excursions. Summers are hot and humid with temperatures averaging in the 90s. Frequent afternoon thunderstorms provide relief from the heat. Fort Myers experiences the Atlantic Hurricane Season, which runs from June 1 to November 30. Historically, Fort Myers is hit by a hurricane or tropical storm about once every three years. Hurricane Ian in 2022 brought a 15-foot storm surge to Fort Myers Beach. While the summers can be blazing and filled with storms, winters are pleasantly mild, with temperatures ranging from the upper 60s to the low 70s. It is the perfect time to escape colder regions and relish in Fort Myers' comfortable weather.
When storm or water damage strikes, SERVPRO restoration technicians are here to help. SERVPRO professionals use water extraction and drying equipment to remediate the water damage. In the event of a storm and/or water damage in your home or business, it is important to inspect for structural damage as well. SERVPRO technicians are prepared and equipped to evaluate any structural damage while on site. Water removal is just the first step in the water damage restoration process. Often, standing water leads to mold growth. SERVPRO restoration professionals are trained and certified in safely remediating mold in your home or business. Specialized filtration equipment allows SERVPRO professionals to capture microscopic mold spores out of the air. We utilize powerful air scrubbers and HEPA vacuums to prevent the spread of these mold spores. Mold can spread in spaces that aren't easily visible, like in ceiling tiles, air ducts, and more, so let us help. When it comes to fire damage restoration, SERVPRO professionals are trained in cleaning up soot and smoke, as well as smoke odors. We are experienced in working with insurance companies. Let us coordinate with your insurers so you can focus on what matters. When disaster strikes your home or business, let us help make it "Like it never even happened."
SERVPRO®, The Best Property Restoration Services in the Fort Myers Area
Locally Owned and Operated
Trusted Leaders in the Water Restoration Industry
Advanced Water Inspection, Extraction, and Drying Equipment
You can rest easy when disaster strikes your home or business because SERVPRO restoration technicians are faster to any size disaster. From Captiva to Sanibel Island, Estero to Fort Myers Beach, and at each point in between, we've got you covered. As your local mitigation professionals, we're here to help restore your property to pre-loss conditions.
Our locally owned and operated SERVPRO franchises are available 365 days a year, 24 hours a day. Give us a call, and we will make it "Like it never even happened."
Our commercial cleaning professionals are trained to follow CDC protocols for all types of specialty cleaning services for hazardous materials including the novel coronavirus, biohazard, and mold removal.
Contact your local SERVPRO for a free, no-obligation consultation with our team of IICRC-certified damage restoration specialists. No matter the amount of damage, SERVPRO has over 50 years of experience and over 2000 franchises nationwide.
Recommended For You
Restoring your home or business after fire damage is our main goal. As a leading fire dama...

Having a plan of action for mold removal can make all the difference when it comes to mini...

Whether your business or commercial property needs emergency restoration services or profe...