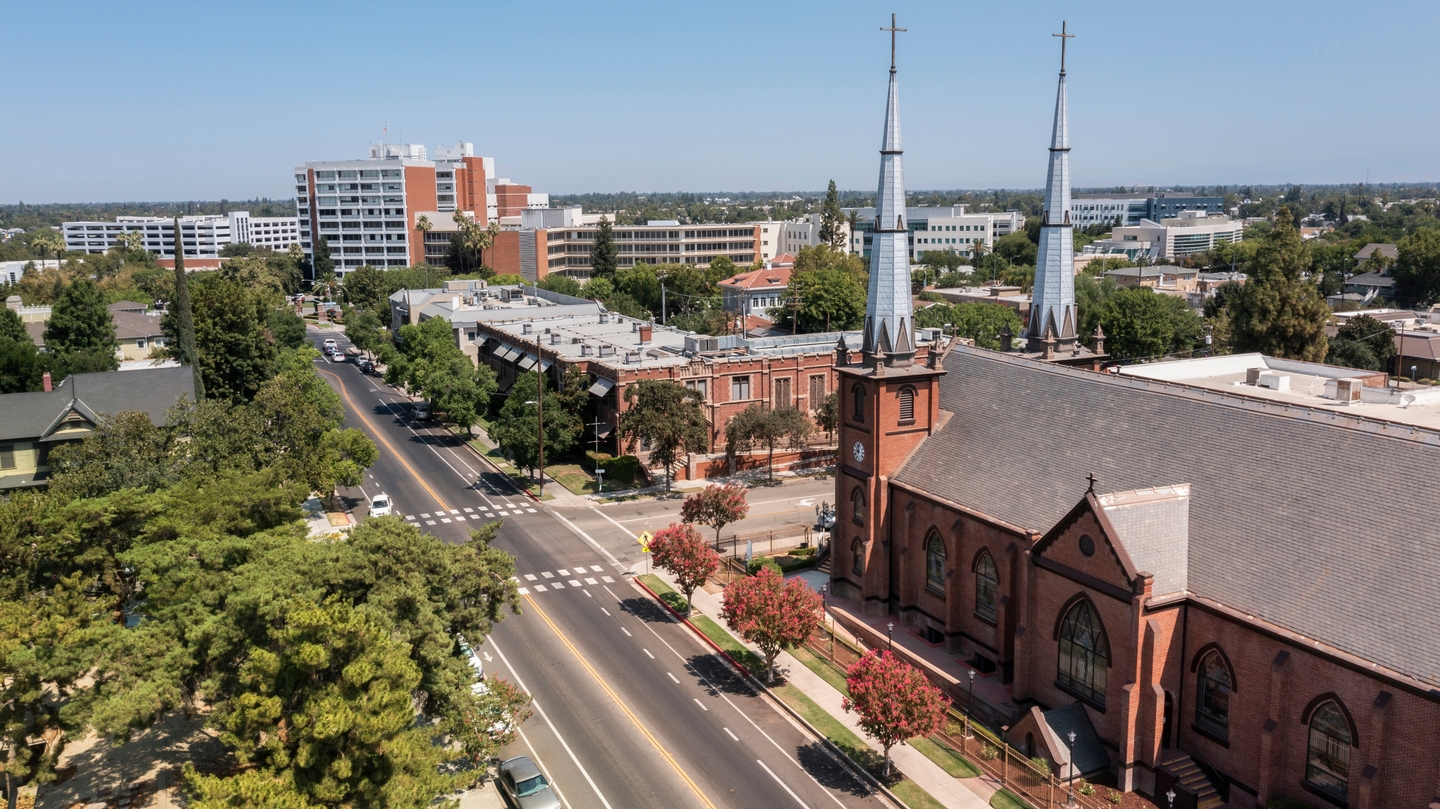 Fresno's Cleanup and Restoration
Commercial and Residential Damage Cleanup and Repair
When you need Water Damage, Fire or Storm Damage Restoration in the Greater Fresno area, We're Ready.
Whether you're looking for restoration, cleaning or construction services, our teams are here to help 24/7.
Fresno, California, located in the San Joaquin Valley, is a city with so much to explore. From a bustling downtown district to the California State University, Fresno (go bulldogs!), this historical city nestled right in the center of the state provides ample attractions, delicious Mexican cuisine, and wonderous architecture, such as the famous Old Fresno Water Tower. Additionally, Fresno is often referred to as the "raisin capital of the world" because Sun-Maid raisins got its start in Fresno, placing its headquarters there. Unfortunately, Fresno residents and business owners are not immune to fire and water damage, mold damage, biohazard dangers, and more. That's where SERVPRO® comes in. With 2000 franchises across the United States and Canada, our franchise professionals are equipped with top-tier equipment and over 50 years of experience, so we can handle any size job.
24-Hour Emergency Service
Although Fresno may be known for its thriving agricultural economy and friendly atmosphere, there's so much more to this city than meets the eye. In fact, Fresno boasts its own Mardi Gras each year, and has a plentiful shopping scene. Furthermore, the iconic Forestiere Underground Gardens (equipped with a functional kitchen, several bedrooms and bathrooms, and 60+ rooms) is a premiere tourist attraction, as well as the Tower Theatre for the Performing Arts. Rest assured, you won't get easily bored here. When natural disasters or other damage strike, such as a faulty appliance or leaking pipes, SERVPRO is always available. With 24/7 availability year-round, remember a locally owned and operated franchise is always nearby, equipped with top-tier cleaning and restoration equipment. SERVPRO professionals are prepared to make your damage "Like it never even happened."®
Our highly rated specialists are:
Fresno's weather is unsurprisingly warm for most of the year. In fact, summers are especially long, hot, and dry (with most summer days exceeding 90 degrees), while winters are usually mild and somewhat wet. Given this region's weather is like the Mediterranean, precipitation is only moderate throughout the year. However, unlike what most picture when hearing "Mediterranean" or "desert" climate, a fog known as "Tule Fog" (named for the tule grass wetlands of the central California valley) often drapes the region from approximately November to March. This fog can prove dangerous, as visibility is often severely reduced.
When severe weather or other disasters such as burst pipes strike, causing different types of water damage to spill into your home or business, rest assured SERVPRO technicians will provide a complete water damage cleanup restoration process. With years of experience, they will locate the affected areas, then extract the water and utilize our drying equipment to ensure the water is fully removed. It's important our technicians assess for structural damage as well in the wake of flood or other water damage. Even in an arid climate like Fresno's, the aftermath of water damage can cause mold spores to grow, especially on porous surfaces. Ceiling tiles and air ducts can also become affected. When mold appears, our technicians will use our HVAC systems to stop mold growth in its tracks and ensure your indoor air quality is restored. As for fire and smoke damage, we are committed to restoring your property from smoke and soot. We are also prepared to provide odor removal services. Last but not least, remember we are always ready to work with your insurance company, to provide a smooth cleanup and restoration process from beginning to end.
SERVPRO, The Best Property Restoration Services in the Fresno Area
Independently Owned and Operated
Trusted Leaders in the Water Restoration Industry
Advanced Property Damage Inspection, Water Extraction, and Drying Equipment
Fresno residents and business owners know disasters can strike at all times of the year, so SERVPRO is ready to assist. Despite Fresno's arid climate, interior damage such as burst or leaking pipes or fire damage can occur, along with fog that can cause dangerously low visibility and destruction. Rest assured, from Kings to Madera, Mariposa to Merced, and everywhere in between, we are always happy to help. Give us a call, and we'll be onsite to inspect, assess, and remediate your property.
Our locally owned and operated SERVPRO franchises are available 365 days a year, 24 hours a day. Give us a call, and we will make it "Like it never even happened."®
Our commercial cleaning professionals are trained to follow CDC protocols for all types of specialty cleaning services for hazardous materials including the novel coronavirus, biohazard, and mold removal.
Contact your local SERVPRO for a free, no-obligation consultation with our team of IICRC certified damage restoration specialists. No matter the amount of damage, SERVPRO has over 50 years of experience and over 2000 franchises nationwide.
Recommended For You
Restoring your home or business after fire damage is our main goal. As a leading fire dama...

Mold can grow anywhere. Trust SERVPRO® for reliable mold remediation, abatement, and resto...

Keeping your commercial business looking its best is a priority. When your business requir...