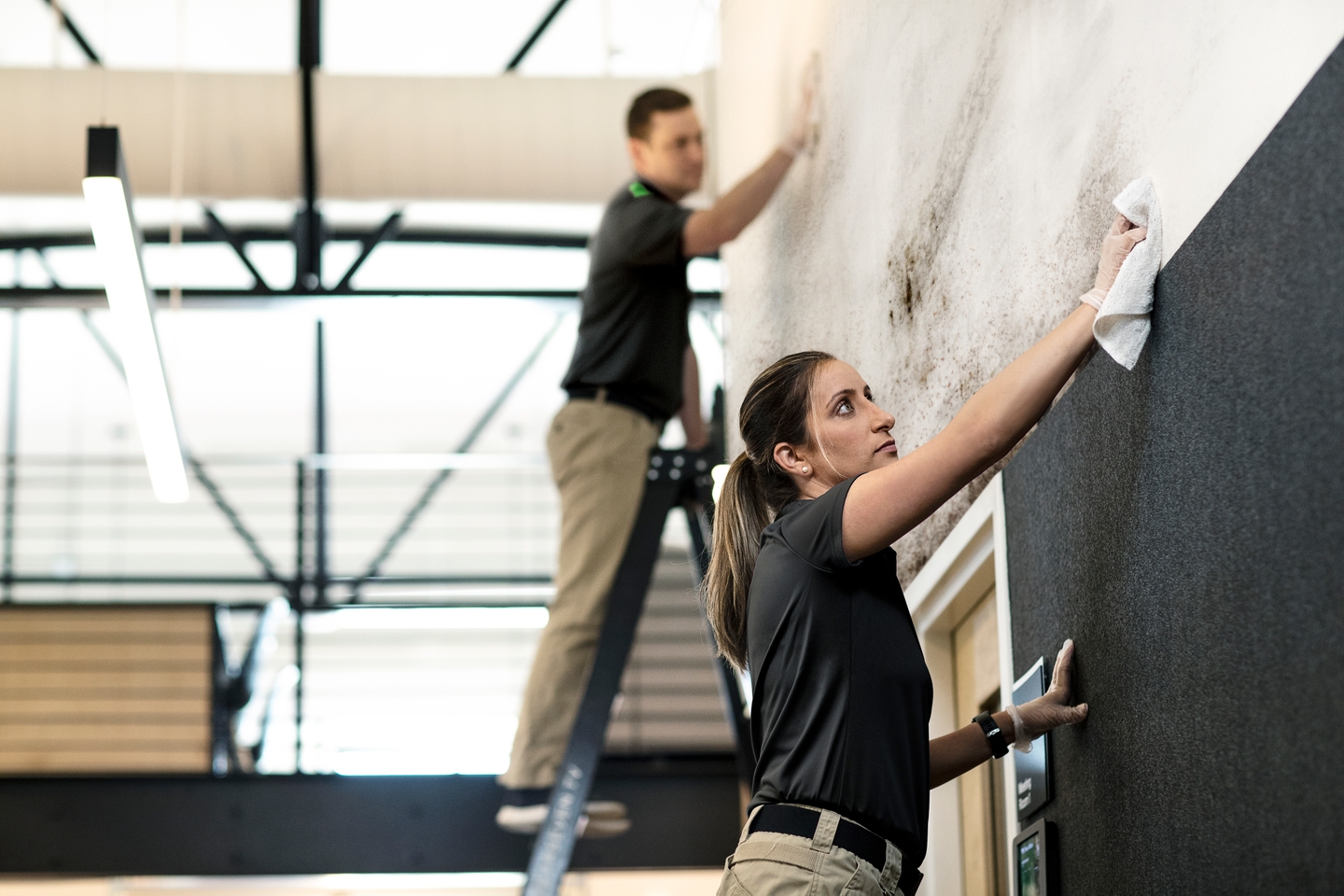 ---

Since 1967, Servpro Industries, LLC. has been redefining the mitigation and restoration industries. In addition to training at the regional level, SERVPRO® developed the National Training Center in 1992 to teach restoration and mitigation skills to franchise owners and insurance industry employees.
Employee Certification Training
A self-paced program designed for the franchise employee. Certification is awarded after successful completion of course materials and an examination. Modules include:
Crew Training
Fire Restoration
Water Restoration
Carpet and Upholstery Cleaning


New Franchise Training
A 15-day, in-house, hands-on training program at our headquarters training facility. Designed primarily for new franchise owners, but also a valuable course for franchise employees. The program covers all aspects of:
Fire Restoration
Water Restoration
Carpet and Upholstery Cleaning
Mold Mitigation


E-Learning
A web-based program designed to be an ongoing, self-paced training program. Video presentations and support materials are followed by a knowledge test at the end of each module.
IICRC Training Program
SERVPRO is an approved IICRC Training School that offers year-around classes in the following categories:
Fire Restoration
Water Restoration
Carpet Cleaning
Upholstery Cleaning
Applied Structural Drying
(in our purpose-built ASD facility)


Continuing Education
SERVPRO offers both credit and noncredit courses for insurance agents, insurance adjusters, real estate professionals and franchise staff. These programs are designed to improve knowledge of emergency mitigation.
Courses include:
Water Damage Restoration
Fire Damage Restoration
Understanding Mold in the Restoration Industry
Restorative Drying for Loss Control
Mitigation Awareness Response Seminar
(non-credit course)
---