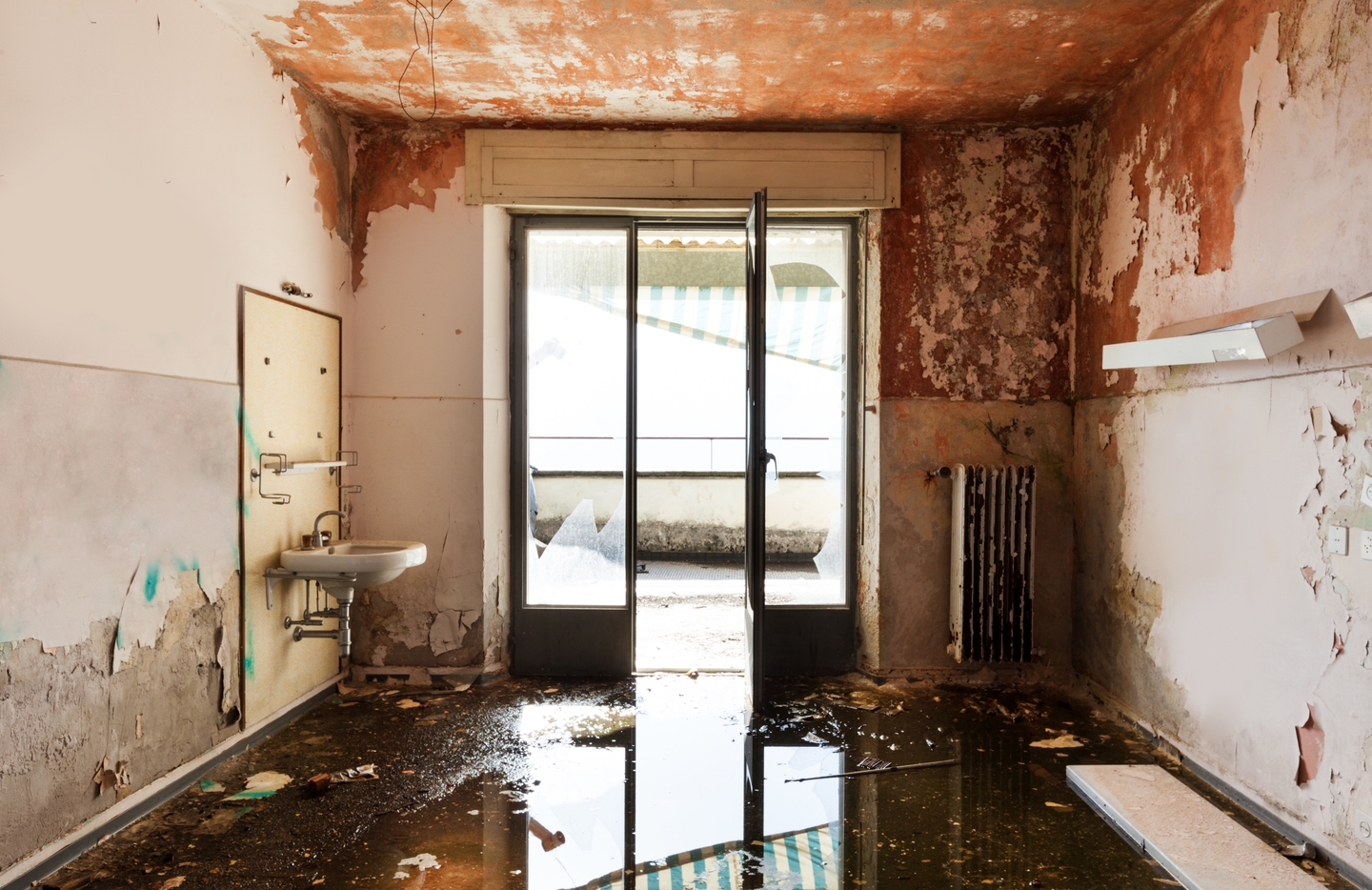 ---
Water Damage in Your Walls? We're Here to Help.
Water damage can come in many forms, and range in severity from a burst pipe or leaking sink to a flooded basement or extreme hurricane damage. If you've been struck by water damage in your walls, it's best to check for signs and try to confirm the severity and scope of damage to best determine a course of action. Ultimately, larger water damage situations will require the assistance of a professional cleanup and restoration company, like SERVPRO®, but smaller jobs can often be just as time-sensitive and shouldn't be ignored. Even if you're not certain your water-damaged walls are severe enough to contact us, it's best to get a professional opinion in case the damage is worse than you think or may be able to see.
Here are some signs of water-damaged walls to look for as you determine the next steps:

Mold growth, which can occur in as little as 24 to 48 hours after the initial water damage
Damp air and musty odors in the surrounding area. Mold can often occur in basements, laundry rooms, or areas near older appliances, like water heaters. It can also grow near fountains, on rooftops, and in underground spaces, like basements, thriving in dimly lit areas with minimal air circulation
Peeling paint and wallpaper, due to loss of adhesion as water builds up within walls
Discolored, warped, cracked, bubbling, softened, and/or crumbling walls
Squishy, wet carpet around the walls you suspect have water damage
Sudden rise in utility bills
Rotted wood in or near walls and surrounding area
White, chalk-like stains on walls, otherwise known as efflorescence
When it comes to deciding whether to call a professional, if you're ever in doubt, it's best to contact a cleanup and restoration company like SERVPRO before you attempt to clean up water damage yourself. Even if you have the best intentions, like saving money or thinking the damage is easy to handle, there are several reasons it's best to get another opinion. First, SERVPRO has the training, expertise, and industry-backed equipment to remove any hazards safely and efficiently as we proceed through the process. Additionally, it's possible your water-damaged walls could be infiltrated by sewage and contamination, posing a potential health hazard; the associated bacteria could become airborne if not properly remediated, putting the health and safety of yourself, family, and/or employees at risk. Another reason you shouldn't try to clean up water-damaged walls yourself is that you risk running into mold, which can cause further damage and health effects if not properly remediated with the correct equipment, like our industrial-grade HVAC units and fans.
Furthermore, even if you're not certain you have water damage, to begin with, it's still a safe bet to call SERVPRO and let our experienced technicians assess your space and provide a professional recommendation. Hidden water damage could be disastrous if you try to clean it yourself, due to internal structural dangers that may turn out to be beyond the scope of what you're able to handle. If you opt to clean it yourself, you may find you need a professional only once you're in a dangerous situation. Ultimately, it's important further structural damage isn't caused by improper repairs or inadvertently missing the water source, which must be stopped as soon as safely possible. SERVPRO's proven system of professionals has decades of experience and is committed to remediating and fully cleaning the water damage, stopping it in its tracks, and helping to prevent further headaches and expenditures down the road.
Even if you routinely inspect your property, water damage can strike without warning, so you should call SERVPRO when you're ready. There's always a local SERVPRO nearby that's available 24/7/365. The average process from inspection to completion is around 3-5 days, but this can vary greatly depending upon the severity and scope of the damage, the amount of contents affected, any demolition that may be required, and the presence of any hazardous materials.
Our franchise professionals have over 50 years of experience, so it's no wonder SERVPRO is the #1 choice in cleanup and restoration. If you believe you've suffered from water damage in your walls or may not be sure and would like another opinion, your local SERVPRO is ready and committed to answering your questions and providing cleanup and restoration experience. With both the local, personalized touch of an individual franchise, we also have teams across the U.S. and Canada prepared to respond to commercial and larger damage disasters. We understand the importance of getting you back to normal as quickly and safely as possible and are committed to helping return your water-damaged walls to pre-loss condition.
---
*#1 Choice in cleanup & restoration based on Commercial and Residential Attitude & Usage Tracking studies. Polling 816 commercial business decision-makers and 1,550 homeowner decision-makers on first choice for future needs related to cleanup & restoration work. Studies conducted by C&R Research: Oct 2019 and Decision Analyst: Oct 2019.
* Source: EPA: https://www.epa.gov/mold/ten-things-you-should-know-about-mold
---