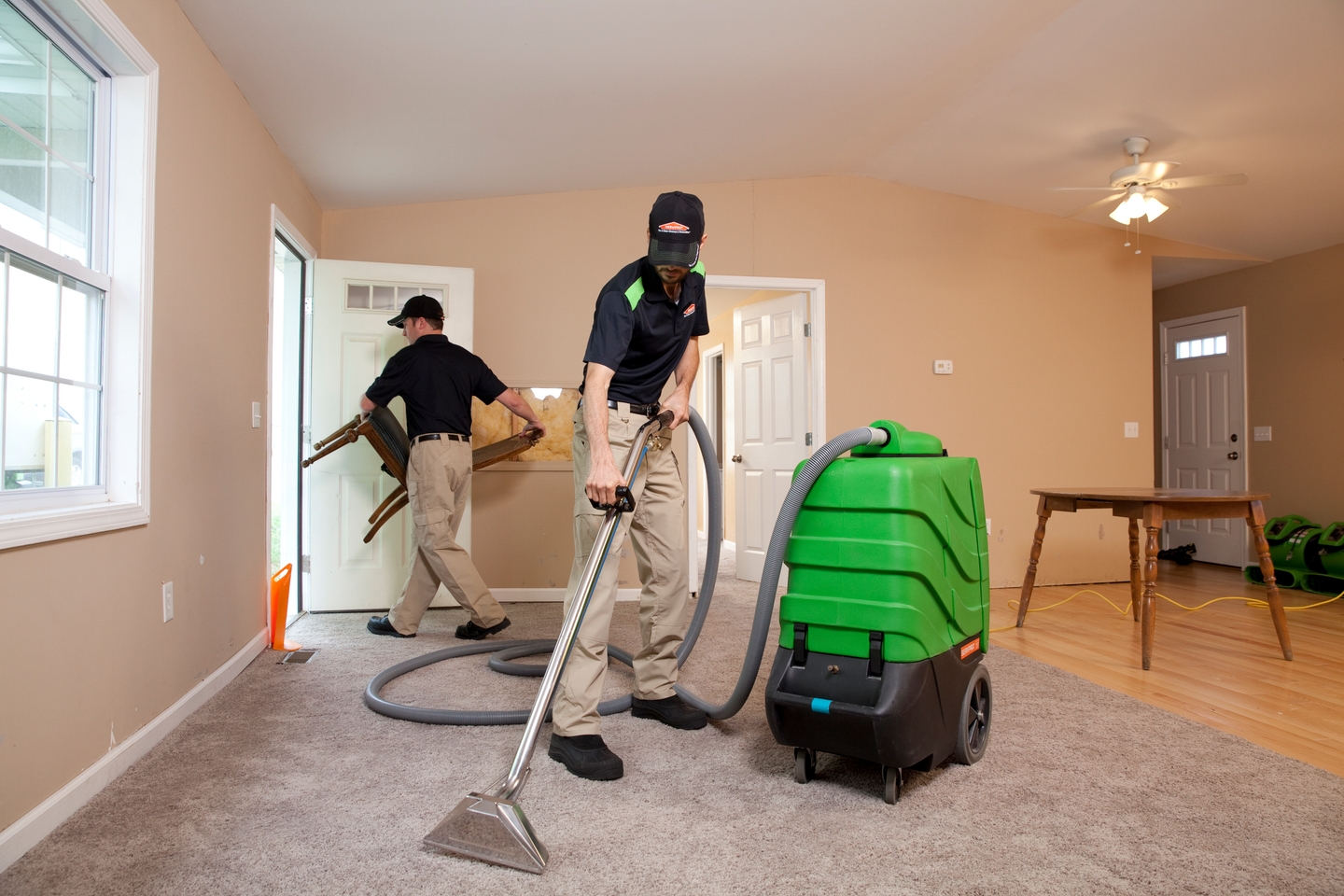 ---
Your property's walls, floors, and other surfaces will likely need professional cleaning treatments after water damage. Besides cleaning your property's structure, SERVPRO® will also clean your belongings, like furniture, upholstery, clothing, and other restorable personal items, damaged by the water. Flooding and water damage often require odor removal and deodorization treatments, since wet materials have an unpleasant odor.
Contents Restoration
SERVPRO specializes in restoring contents damaged by fire, water, or mold. Our expertise and "restore" versus "replace" mentality can help you save money while preserving precious keepsakes, including photos and other personal items that can't be replaced.
Dry Cleaning
Wet Cleaning
Spray and Wipe
Foam Cleaning
Abrasive Cleaning
Immersion Cleaning
Odor Removal and Deodorization
SERVPRO professionals are trained to identify and eliminate offensive odors with industrial air scrubbers and fogging equipment. This equipment can effectively treat serious and persistent odors that typical air fresheners and similar treatments can't.
Odor Removal and Deodorization
Air Scrubbers and Fogging Equipment
Sanitizing Treatments
Depending on the scenario, they may use antimicrobial, antibacterial, or disinfectant treatments to clean your property.
Antimicrobial and Antibacterial Treatments
Sanitizing and Disinfectant Treatments
Disposal
We'll remove and dispose of damaged materials with guidance from you and your insurance adjuster.
Properly Dispose of Refuse
---