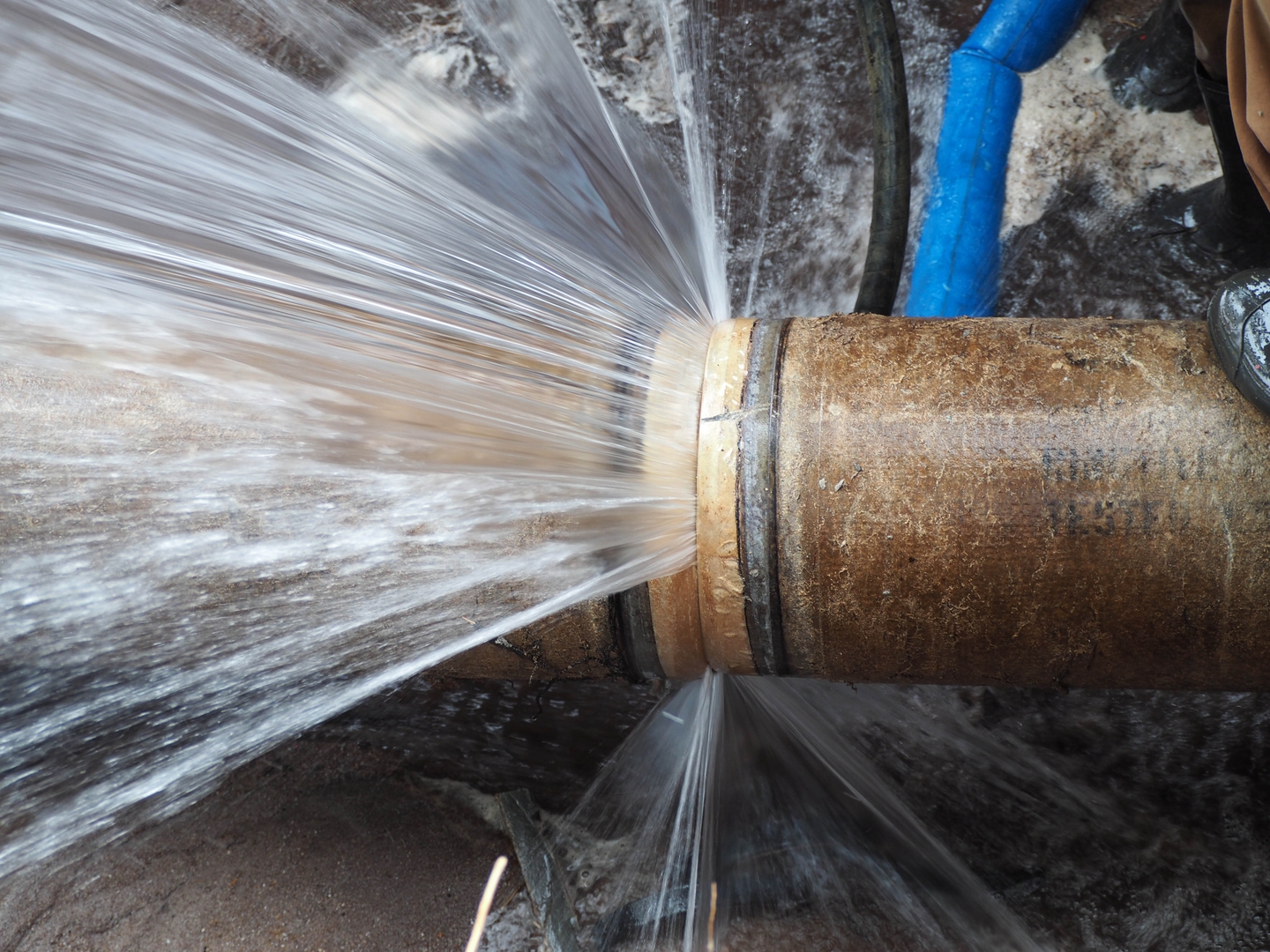 ---
Having running water in our homes and businesses is so commonplace that it's easy to take for granted. Whether it's a kitchen sink used throughout the day, a swimming pool, or the plumbing system in our bathroom, pipes are everywhere, and the dangers of one or more bursting can be significant. Unfortunately, the ubiquity of running water often means we don't pay enough attention to our plumbing system until something goes wrong. Aside from the obvious mess and destruction that comes with burst pipes, there are a few other serious consequences:
Flooding. Water can quickly spread throughout your home or business, causing extensive damage. Even if the water is stopped quickly and the damage is limited to a single room, the cleanup and restoration required can be significant.

Property damage. Walls, carpets, furniture, and any other items that get soaked can be ruined. While SERVPRO® provides document restoration services, the longer water sits and causes damage, the more difficult it may be to restore certain items to pre-damaged condition.

Health risks. The water from a burst pipe can contain bacteria and other contaminants, so it's important to clean it up as soon as possible. Additionally, excessive moisture may lead to mold growth, which can cause health effects.
Knowing how to prevent pipes from bursting is essential for avoiding the destruction that can be caused by water damage. Still, if you require the assistance of a professional cleanup, restoration, and construction company, give us a call. SERVPRO® is available 24/7 year-round.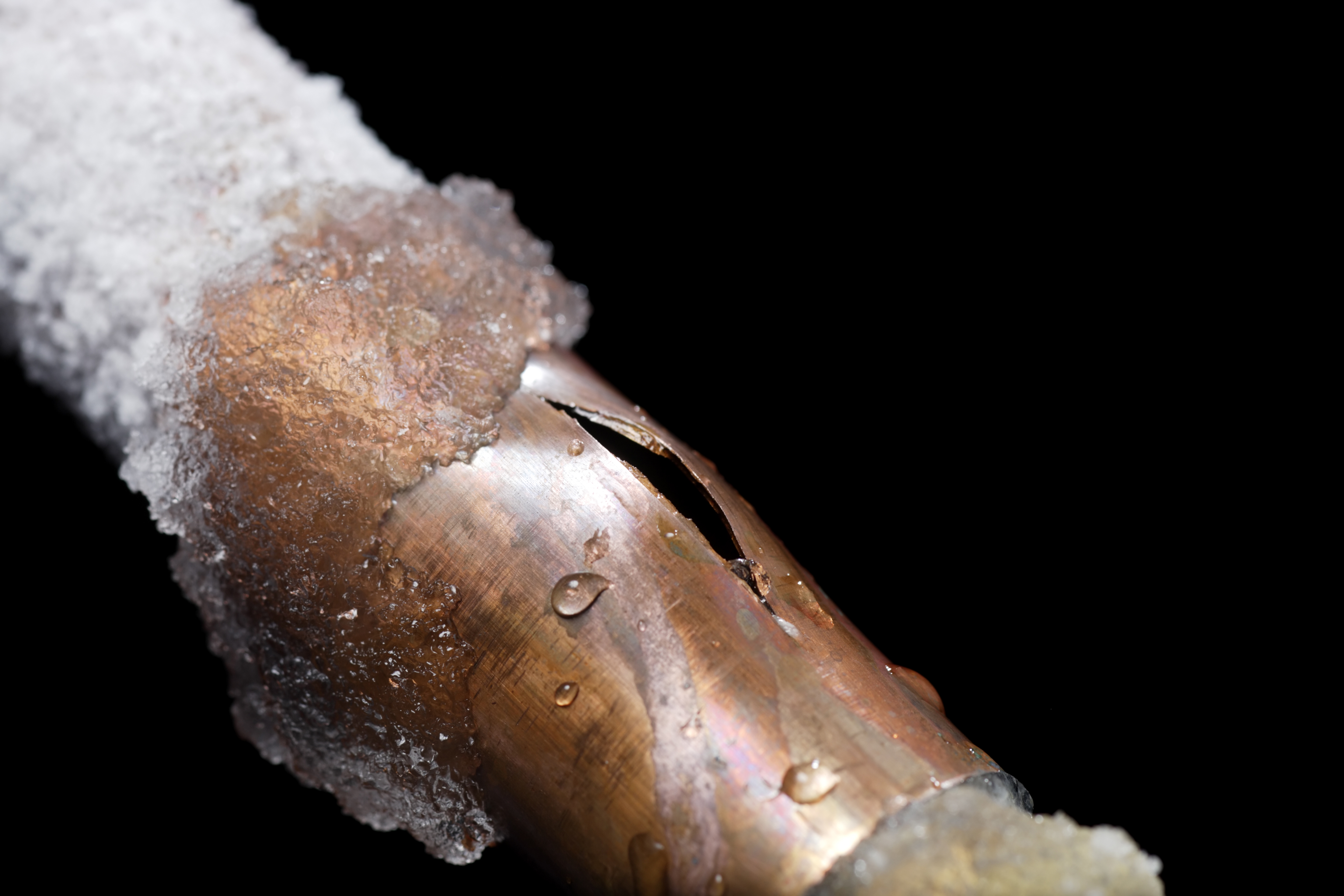 Frozen Pipes
One of the most common reasons why water pipes burst is due to freezing. When the temperature drops, the water inside the pipes can freeze, expand, and cause the pipes to burst. To prevent this from happening, there are a few steps you can take:
Insulation. Insulating exposed pipes with insulation wraps or foam sleeves is a common and useful way to prevent pipes from freezing.

Seal air leaks. Sealing air leaks around windows, doors, and ventilation fans can prevent cold air from reaching the pipes.

Let faucets drip. Running water through pipes helps to prevent them from freezing, so be sure to let faucets drip slightly during cold weather.
Rusted Pipes
Another common cause of burst pipes is corrosion or rust. Over time, the pipes can become worn down and weakened, leading to leaks and ultimately a burst. To prevent this from happening, there are a few steps you can take:
Test water pressure. Check the water pressure occasionally to make sure it's not too high, as this can cause too much stress on the pipes.

Check for corrosion. Check the pipes occasionally for signs of corrosion or rust. If you find any, contact a professional for help.

Install a water softener. Hard water can be corrosive, so installing a water softener can help to protect the pipes.
Monitoring Your Water Pipes
It's important to keep an eye on your water pipes and check them regularly for any signs of wear and tear. If you notice anything unusual, such as discoloration, leaks, or strange noises, contact a professional immediately, because no matter how small the burst, a broken water pipe is an emergency. Not only can it lead to extensive damage and flooding, but it can also pose a health risk if the water is contaminated.
If you have a broken pipe, it's important to contact a professional as soon as possible to assess the situation and take the necessary steps to fix it. Our service professionals will promptly arrive onsite and implement our water damage restoration process.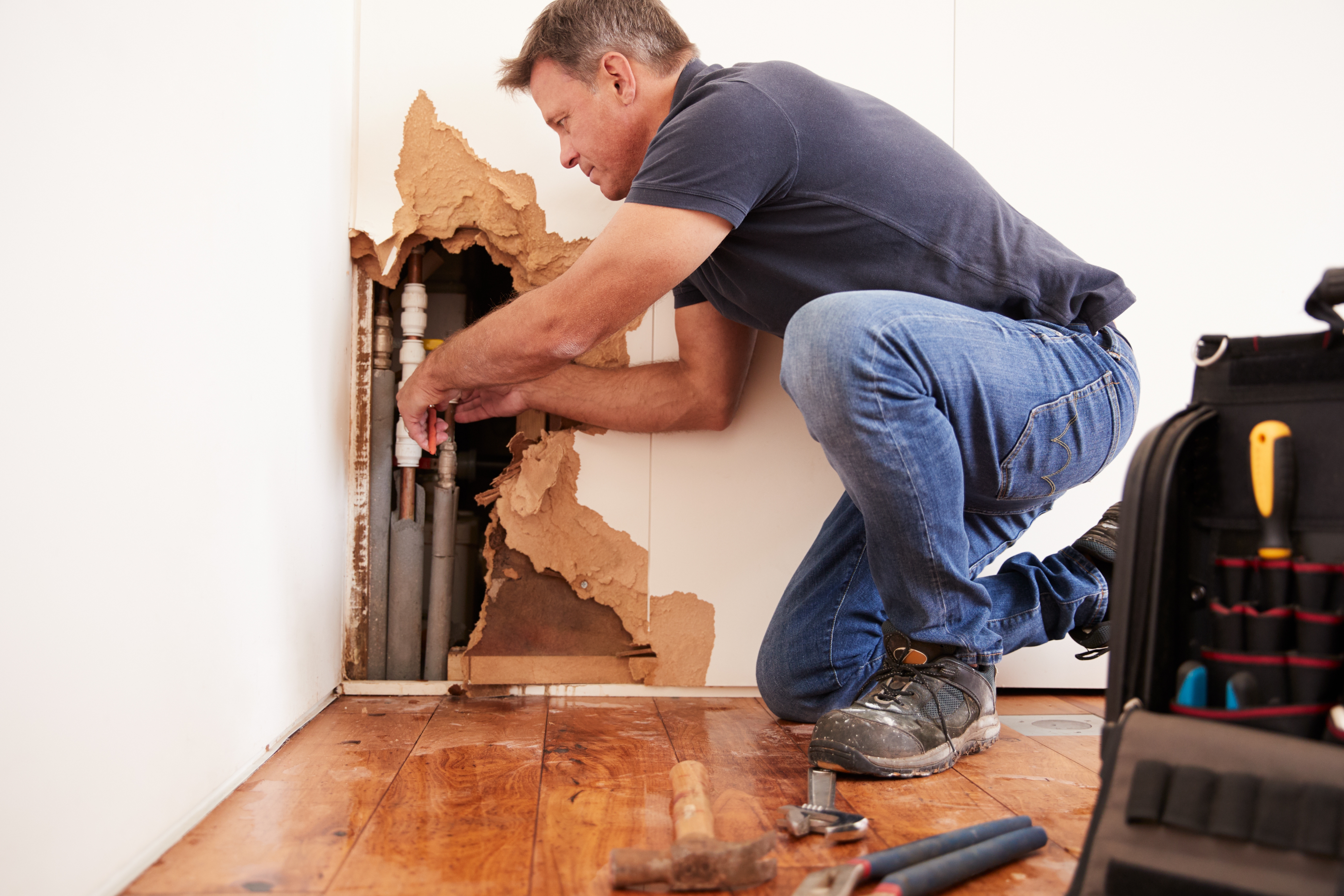 SERVPRO
®
is Here to Help
At SERVPRO®, we understand how devastating water damage from a burst pipe can be. That's why we're available 24/7 to provide cleanup, restoration, and construction services. Whether you require water damage restoration or mold remediation due to excessive moisture, we're available around the clock.
Founded in 1967, SERVPRO® now operates with over 2000 franchises across the United States and Canada. Our franchises service 90% of all US zip codes within two hours and have the resources and elite equipment of a national brand. Our technicians live in the areas they serve, which means they come to each job with a local knowledge of the region and what it means to get your space back to preloss condition. We're open year-round, so whether you experience a burst pipe on a weekend, at 3 in the morning, or on a holiday, give us a call, and we'll make it "Like it never even happened." ® For more information, review our FAQ page, Glossary, and additional water damage resources.
---