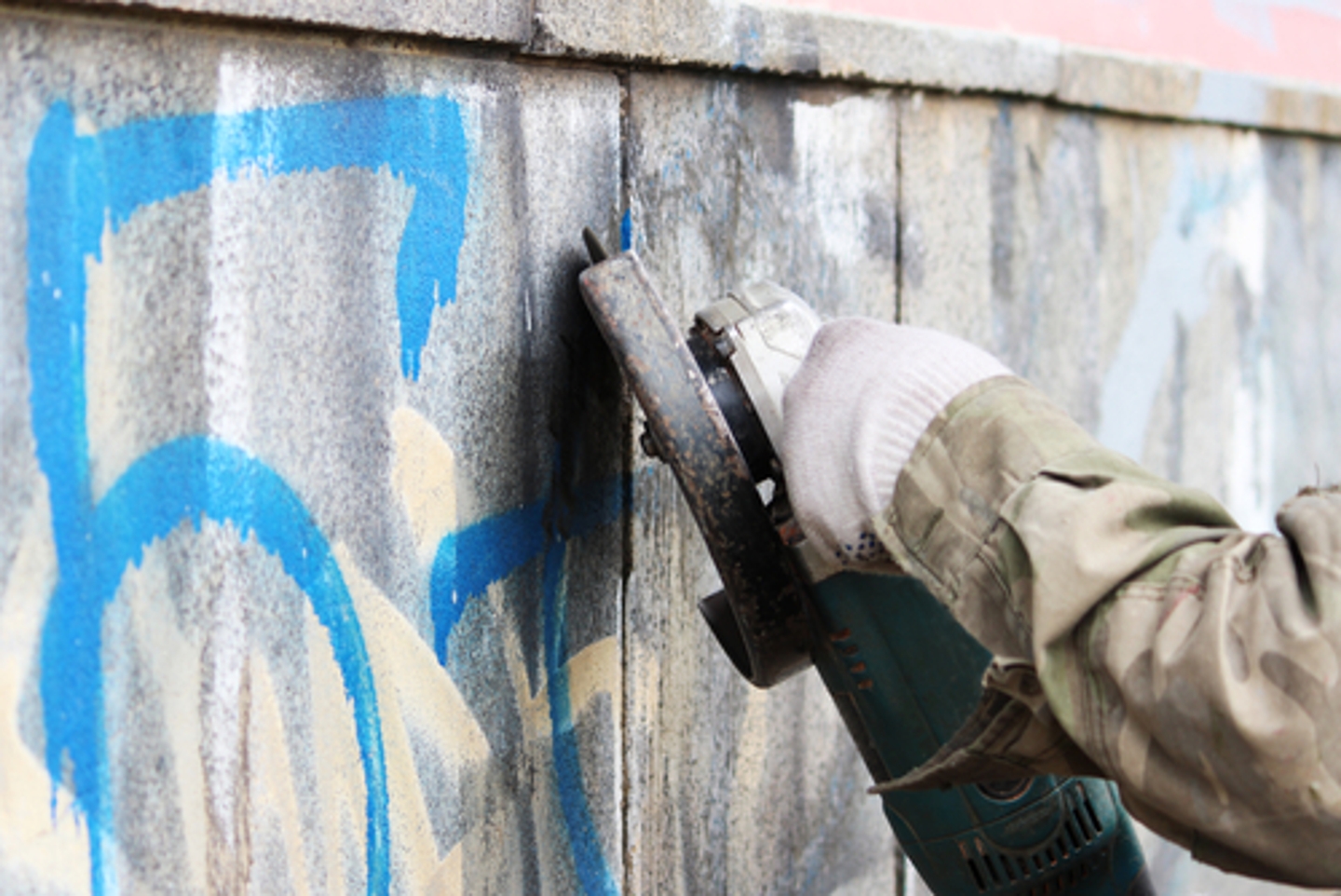 ---
Your business is a source of pride and hard work. It is also a major contributor to your livelihood and quality of life. When vandals wreak havoc on your commercial property, your business may be shut down for an extended period. Furthermore, lost production and revenue can cause stress for you, your employees, and your customers. Needless to say, in the aftermath of vandalism and graffiti, it can be difficult to know where to begin as you take next steps.
While SERVPRO® is available 24/7 to assist with cleanup and restoration services including water damage, fire damage, mold damage, biohazards, construction services, and more, there are important pieces of information you should know if vandalism or graffiti strikes your business. This article outlines steps you can take in the aftermath of vandalism and other unwanted damage, and how SERVPRO can help.
Definition of Vandalism
According to Cambridge Dictionary, vandalism is defined as "the crime of intentionally damaging property belonging to other people." According to the United States Department of Justice, "Vandalism costs schools, homeowners, businesses, youth, and others more than $15 billion a year." Whether a single window is broken, mailboxes are smashed, vandals spray-paint graffiti, or your business experiences other severe destruction at the hands of vandals, it is important you act quickly and call on the help of a professional cleanup and restoration company like SERVPRO as soon as possible. Even minor damage can balloon into severe issues if not quickly addressed.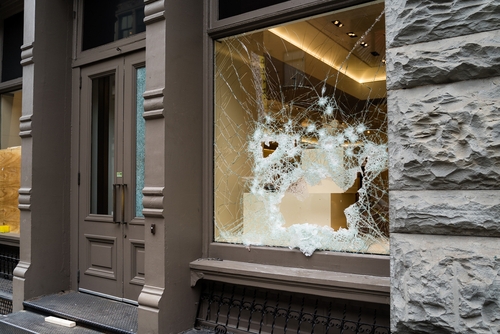 How SERVPRO Helps Restore Your Business After Vandals
After vandals strike your business, SERVPRO will promptly arrive onsite to assist with cleanup and restoration services. Whether you've experienced broken doors and windows, find graffiti on walls or pavement, or uncover some other manner of vandalism, SERVPRO professionals adhere to a 3-step process upon arrival:
Evaluate.

SERVPRO professionals will evaluate the area, paying special attention to structural and surface damage. This helps our technicians build an appropriate plan of action.

Prepare.

Based on the team's evaluation, tools and equipment will be brought onsite as technicians prepare to implement the cleanup process.

Execute.

Different techniques and services may be implemented depending on the type and level of damage. SERVPRO offers all manner of water and fire cleanup that may have occurred as a result of vandalism or graffiti, as well as

board-up and roof tarping services

. Temporary fencing may also be installed if necessary.
Ultimately, SERVPRO is prepared to assist with cleaning both the interior and exterior of your business, including surfaces around the property such as driveways, walkways, masonry, and asphalt.
Vandalism Do's and Don'ts
As you work through the emotional process of vandalism cleanup, SERVPRO recommends the following do's and don'ts (only attempt if safe to do so):
Do's:
Save containers which may help label ingredients of spilled ink, paint, or other cosmetics.

Vacuum glass particles.

Vacuum carpet and upholstery.

Rinse and wash unwanted matter located on the property.

If you attempt to

remove graffiti yourself

, ensure you wear proper protective gear, including eye protection and a respirator.

Keep in mind the graffiti removal process depends on the type of surface (rough or smooth), and that over-the-counter solvents can be hazardous. Soap, water, and a wire brush may be enough, but if you're in doubt, let the professionals at SERVPRO advise and take care of it.
Don'ts:
Do not begin deep cleanup. Although the urge may be present, you run the risk of cutting yourself on broken glass, experiencing electrical shock from broken appliances, or sustaining other injuries. Furthermore, thorough cleanup on your part may inadvertently interfere with an investigation of the vandalism by authorities.

Rather than handle deep cleanup yourself, it is in your best interest to immediately contact a professional cleanup and restoration company like SERVPRO to safely evaluate the area, remove hazards, and remediate damage.

Do not discard broken objects, such as pieces of furniture, porcelain, and wood.

Do not operate electronics, such as appliances, electronic devices, and lamps. These could prove hazardous if not first inspected and deemed safe.

Do not attempt to remove paint stains, ink, or tend to other cosmetic issues.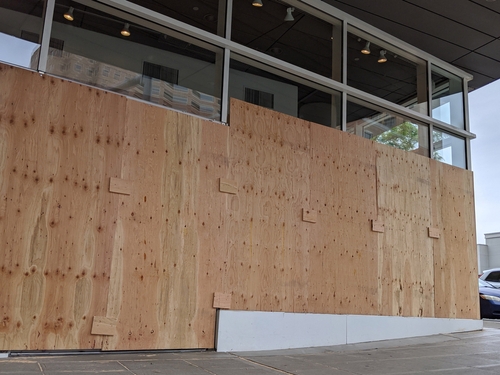 SERVPRO is Always Open
Operating 365 days a year with 24/7 availability, rest assured there is a SERVPRO franchise nearby, ready to assist with all manner of vandalism damage. From roof tarping and board-up services to secondary damage that may have occurred like bursts pipes or fire damage, SERVPRO restoration professionals are available. With elite equipment and over five decades of experience, SERVPRO professionals across the system are dedicated to promptly arriving onsite to take care of your vandalism, looting, graffiti, and other damages, and help return your property to pre-loss condition, "Like it never even happened."
Offering a quick and easy insurance claims process, SERVPRO professionals are trained from organizations such as the Institute of Inspection Cleaning and Restoration Certification (IICRC), so they are equipped to effectively handle vandalism and graffiti. When you require the localized care of a cleanup and restoration company with the resources of a national brand, give SERVPRO a call. We are always Here to Help® and want to ensure your business is back up and running as quickly and safely as possible.
Visit our FAQ and Glossary for more information.
Sources:
https://dictionary.cambridge.org/dictionary/english/vandalism
---