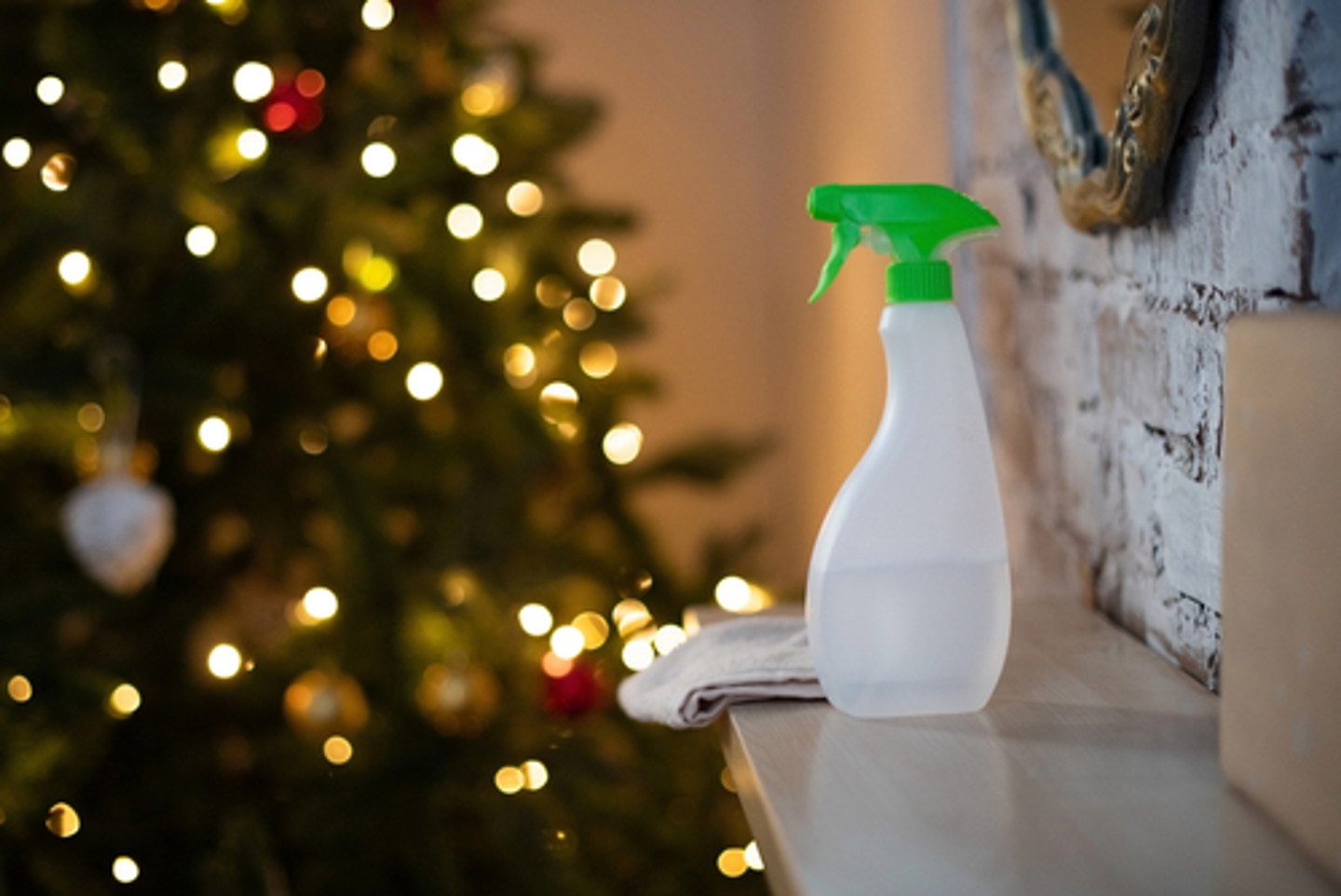 ---
The holiday season is just around the corner! You might be wondering where you are going to go, or even how you are going to fit everyone into your home for all the celebrations. You might even find yourself thinking, "How am I going to get everything clean before all the celebrating begins?" Before you panic and start hiding things in closets and storage units, call SERVPRO. We can help you get your home ready for the holidays and beyond.
Holiday Cleaning Checklist
So, where to start? If you want to deep clean on your own, SERVPRO has a checklist you can follow. According to Forbes, it is recommended that you clean the following items during the holiday season:
Inside your house:
Walls

Remove or mitigate scuff marks and scratches by wiping them down.

Windows

Consider using a glass cleaner or water repellant to help protect against water spots.

Floors
Kitchen countertops, stovetops, appliances

This includes the refrigerator, freezer, oven, and other appliances as needed. Check for leaks.

Furniture

Wipe down with a microfiber duster or damp rag. Additionally, vacuum upholstery and spot-clean stains.

Chimney

Conduct a chimney sweep or hire an outside company to perform one.

Dining room and/or eating area

Clean silverware, wash dishes, and wipe down tables.

Bathrooms

This includes the toilet, shower, tub, mirror, and sink. Check for leaks.

Bedrooms

Make beds, vacuum floors, dust and wipe down dressers and other belongings as necessary.
Outside your house:
Windows

Consider using a strong glass cleaner for the outside surface of windows.

Garage

Put tools away, including lawnmowers, rakes, shovels, and more.

Driveway

Shovel and salt the driveway when snow falls.
Yes! SERVPRO Specializes in Deep Cleaning
Your home deserves a deep clean for the holidays (and any other day, too!). Any of our 2190 locations in the United States and Canada are available around the clock to take your call about cleaning, repair, and restoration. If you would like a deep clean for the holiday season, just give your local SERVPRO a call, and uniquely trained technicians will schedule a time to come out and give you a free estimate.
General cleaning services from SERVPRO include:
Specialty cleaning services include:
SERVPRO Professional Carpet Cleaning
When your carpets need cleaning, call SERVPRO! From installed carpeting to throw rugs, SERVPRO professionals will give your interior floor treatments a fresh, clean look. You can trust the #1 choice in cleanup and restoration with your most delicate floor coverings.
Evaluation. SERVPRO technicians will first evaluate the type of fiber in your carpeting, along with the type of soil present. This helps determine the appropriate cleaning method and products to use.
Preparation. Drapes are pinned or clamped, and furniture is moved, so these items don't touch the wet carpet.
Staging. Protective floor coverings are laid, so equipment and products can be brought in and staged.
Pre-treatment and spot removal. Areas with high traffic (or places that might be highly soiled) will receive a pre-treatment and some agitation prior to the actual cleaning method being implemented.
Cleaning. Depending on the situation and level of soiling, the selected method of cleaning is implemented. Air movers are placed to help expedite the drying process.
Soil protection. Technicians will apply protectants to the area to prevent future soiling from embedding into the rug or carpet.
Wrap-up. In the final step, blocks or furniture pads are placed under furniture legs to help prevent stains and encourage airflow while drying occurs. Additionally, equipment, products, and other tools are returned to work vehicles. Technicians will also place courtesy mats or traffic lane paper to assist with drying and help lessen the chance of trips and falls.
SERVPRO is Ready for Every Holiday
As you prepare for Christmas, Kwanzaa, Hanukkah, St. Nicholas Day, Boxing Day, the New Year, and any celebration, remember SERVPRO is Here to Help®. With more than 2190 locations in the U.S. and Canada, there is a franchise available around the clock to help.
From professional carpet cleaning to deep house cleaning and disaster damage cleanup, you can count on SERVPRO, the #1 choice in cleanup and restoration since 1967. Give your local franchise a call anytime and see why SERVPRO professionals are trusted to provide elite cleaning repair, restoration, and construction services for both commercial and residential properties.
If you have not already, consider creating an Emergency Ready Plan, so you, your family, and/or your employees know what to do if disaster strikes. No matter what, SERVPRO is ready and here to help with all your cleaning needs each holiday season.
For more information about the cleaning and restoration industry, review our FAQ and Glossary.
Sources:
https://www.forbes.com/home-improvement/home/holiday-break-house-cleaning-checklist/
---