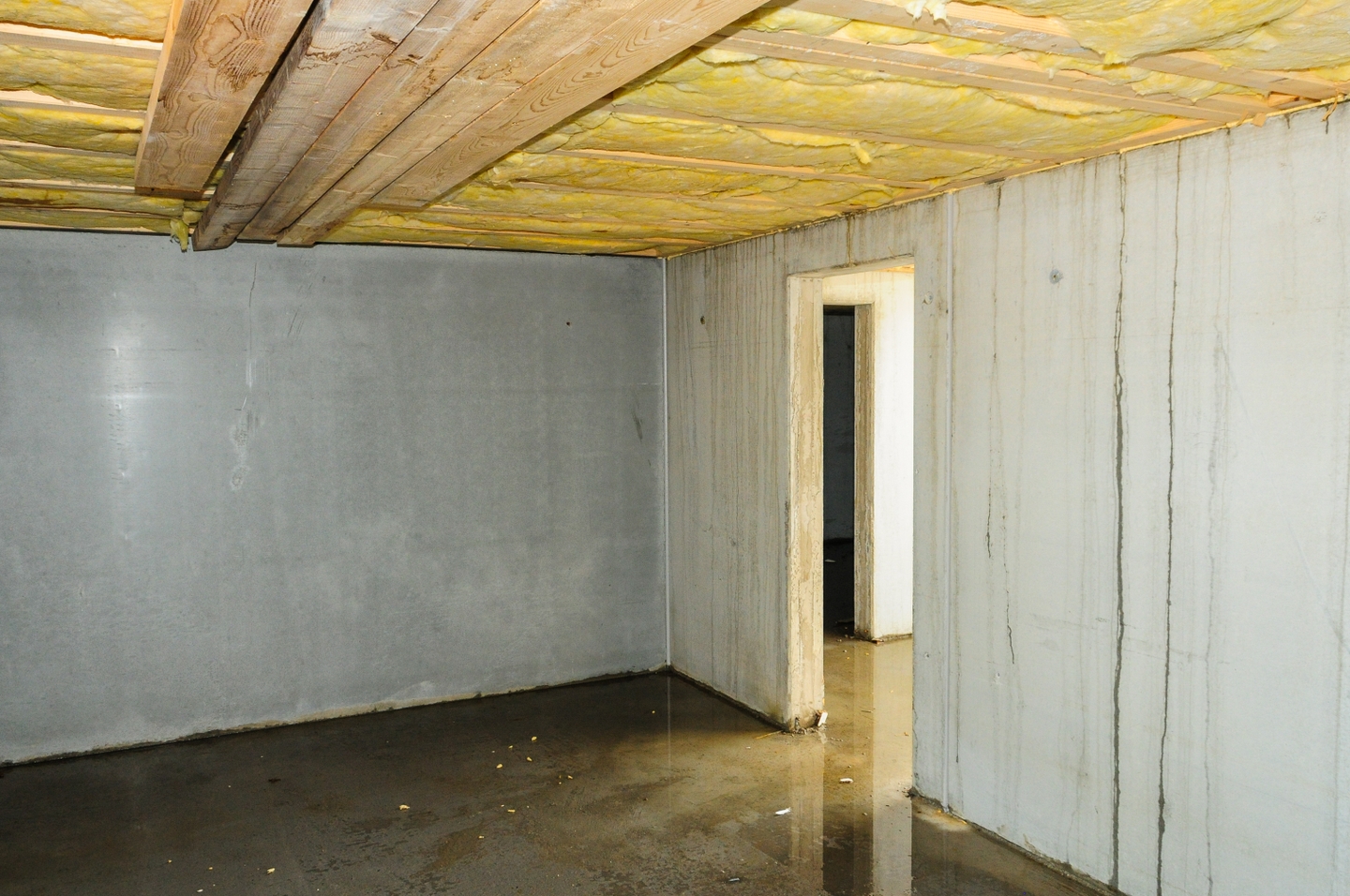 ---
A musty smell in basement rooms can ruin even the nicest renovation or living space. If you've noticed unusual odors from the basement, it might be time to call in the professionals. If this is your first time dealing with musty smell removal, there are a few things you should know before getting started.
What Causes a Musty Smell in Basements?
Before we talk about how to get rid of musty smells in your basement, it's important to discuss what causes them.
Microbial volatile organic compounds (MVOCs) have a low odor threshold, meaning it doesn't take a large volume of material to create a smell. Even a small amount of mildew can make your entire basement musty—but don't let this fact fool you. Not all mildew or mold problems are small. And the longer they sit, the longer they may spread. The United States Environmental Protection Agency (EPA) states that "odor is not a reliable test for the quality of indoor air." An odor is an indicator of a problem, but it takes a professional to assess the true scope of the damage or hazards.
Common Causes of Musty Odors
Think about the parts of your home near water that produce water or feel humid. These spaces could be anywhere in your home, from windowsills with potted plants to water sources in bathrooms, machines in laundry rooms, or refrigerators and trash cans in your kitchen. These areas are all susceptible to mold and mildew, which can result in an unpleasant odor. Basements are especially vulnerable, as they often have low light and low air circulation—a dream environment for facilitating musty smells.
How to Identify a Serious Odor Problem
Basement musty smell removal can be tricky because it's not just about the smell in most cases. As mentioned, the scent is often just an indicator of a larger problem. If one of your kids accidentally left their pizza unopened in the basement, you can probably solve that odor problem with a candle and some aerosol spray. In contrast, those tools would only mask (not solve) musty basement smells and may lead you into a false sense of health safety.
Can Musty Smells Affect My Health?
As we've determined, you can't rely on your nose to tell you the whole story. In fact, if you just rely on your sense of smell, you may put yourself at risk. According to National Public Radio (NPR), if an individual has some degree of impaired smell, "the more likely they'll experience a hazardous event, including letting things catch fire on the stove, eating spoiled food or not noticing gas or smoke odors in the house." And we'd add allowing mildew or mold to fester on that list!
The longer a musty smell is around, the more at risk you may become. The Center for Disease Control (CDC) cautions that extended exposure to these compounds can cause a variety of health effects ranging from person to person.
When to Call for Professional Help
In most cases, you should seek a professional assessment to understand the scope of the basement musty smell removal. SERVPRO®professionals offer a comprehensive inspection to help guide a recommendation to restore your space. SERVPRO®'s specialized odor removal and cleaning services address the holistic problem and help reduce the chance of smells returning.
After an initial assessment, the SERVPRO®team will begin the following process:
Identifying and removing the source for your musty smell in the basement.
Sanitizing, deodorizing, and cleaning the affected area.
Sealing off areas where restoration is not possible.
Recreating conditions for odor penetration.
SERVPRO® professionals will walk you through every step and help ensure you understand what's happening in your basement. If you have any questions, SERVPRO® professionals will be happy to answer them.
Restoring Your Basement After Damage
Even if the source of the musty smell is gone and the area is clean, there may be more work to do. Musty odors can cause collateral damage, and the scent may have affected your carpets, upholstered furniture, or any number of porous surfaces.
The SERVPRO® team also offers general cleaning services. Through such methods as hard surface cleaning, deodorization, remediation, and textiles cleaning, the SERVPRO® team can help get your space odor free.
SERVPRO®: Your Team to Get Rid of Musty Smells in the Basement
You don't have to live with a musty basement smell forever—and you shouldn't! Contact your local SERVPRO® team today to request a professional evaluation. When it comes to your family's health and home safety, the time to act is now!
---
Sources:
https://www.epa.gov/sites/default/files/2015-09/documents/view_indoors_odors.pdf
https://www.npr.org/sections/health-shots/2014/08/28/343673254/scentless-losing-your-sense-of-smell-may-make-life-riskier
https://www.cdc.gov/mold/faqs.htm#:~:text=Exposure%20to%20damp%20and%20moldy,or%20itchy%20eyes%2C%20or%20skin
https://response.restoration.noaa.gov/oil-and-chemical-spills/chemical-spills/resources/ask-dr-aloha-working-toxic-odor-thresh-3.htm
https://www.fema.gov/pdf/rebuild/recover/fema_mold_brochure_english.pdf
https://www.epa.gov/mold/what-does-mold-smell#:~:text=These%20compounds%20are%20known%20as,building%20and%20should%20be%20investigated
---