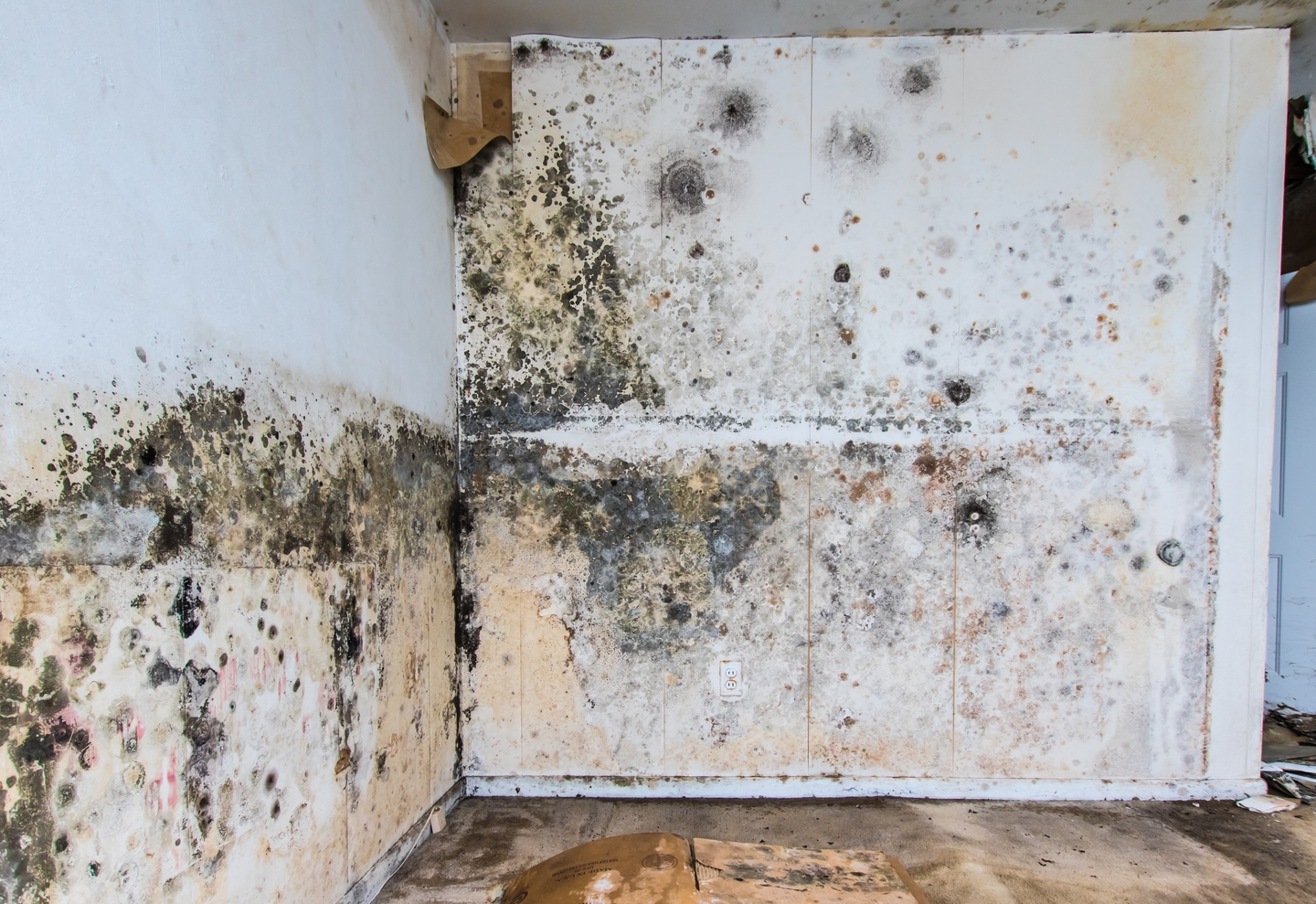 ---
Whether you've survived a leaky roof or faulty pipe, the aftermath of water damage can leave a lingering odor. That mildew smell can ruin a new restoration or even be a sign that there are still potential hazards in the home. To help you get that mildew smell out of the house, our team compiled all of their top tips and information.
How to Get Rid of Mildew Smell
Getting rid of mildew smells can be easier said than done. Traditional air fresheners or sprays may mask the smell for a moment, but it's not a permanent solution. In some cases, you may be able to resolve the issue on your own. For example, if clothes are left in the washer too long and develop a strong smell, rerun the wash cycle and dry immediately. But it's always best to ask for professional help in more severe cases.
Step One: Identify the Source
What does mildew smell like? Can you see it? How do you find where the smell is coming from? These are all critical questions to ask when you first notice a strong odor in your home. To guide a professional's assessment of your home, gather some initial facts for the project manager:
• Recent events: any number of things can cause a strong mildew smell in the home. Water damage, bacteria, or trapped pets can all cause an unpleasant odor. Think back on what's been happening lately at home. Could a recent storm be the cause? Have you been having trouble with faulty pipes? Has your humidifier been working correctly? This information helps a professional know where to start regarding their assessment.
• Smell: mildew and mold create pungent, stale, and musty smells. Assess where you think the odor is coming from, whether it's located in the living room or bathroom. Keep in mind that inhaling these smells can be dangerous. Do not compromise your health to identify the odor's source.
• Visual manifestations: as mentioned earlier, mildew often has a white, gray, or brown color. Unlike mold, which can become fuzzy, mildew is flat and spreads on top of the infected surface. According to the CDC, mildew thrives in moist environments, so check windows, shower walls, sinks, and other places where water is prevalent.
Mildew vs. mold
Mildew and mold both present as types of fungi growth in the home. However, professionals must distinguish between the two types to treat them properly. Typically, mold appears with a higher profile and is darker in color (i.e., deep green or black). In contrast, mildew is flatter and becomes darker over time, transitioning from a light white color to gray or brown. Once a SERVPRO® professional assesses your situation, they can create a plan specifically designed to address your mildew or mold remediation needs.
Step Two: Schedule an Assessment
Once you call your local SERVPRO® and describe your concerns, a project manager will help coordinate a home assessment. In some situations, and as required by local or State law, an Industrial Hygienist (IH) may need to be involved for testing. After identifying suspected microbial growth and removing the source, SERVPRO® technicians use deodorization science and standard removal procedures to create a restoration plan for your space.
Odors are a result of airborne chemicals, gases, or small particles. Treatment and removal of these compounds can be complex and require specific equipment and chemicals. SERVPRO® professionals will create a strategic mix of masking agents, pairing agents, filtration agents, disinfectants, enzyme digesters, and air purification that targets your specific problem.
Step Three: Minimize the Smell (While You Wait)
While you wait for the SERVPRO® team to arrive at your home, there are things you can do to help minimize the smell and stay safe.
First and foremost, recent studies from the Centers for Disease Control (CDC) and World Health Organization indicate that exposure to mold and mildew can sometimes cause health effects. If possible, stay near fresh air and avoid the infected space to help reduce potential injury or sickness.
As mentioned, you can use air fresheners to mask the smell, but this isn't a long-term solution. If you don't know how to get rid of mildew, then you shouldn't try and address the issue yourself—just do what you can to maintain your and your family's safety while you wait for help.
Step Four: Professional Odor Removal
Finally, it's time for the SERVPRO®professionals to step in. Though each situation is unique, SERVPRO® professionals will follow this process to get rid of the mildew smell in your house:
Removing the odor source: any remediation or restoration will be in vain if the primary source for the odor is still present.
Clean residues from surfaces: this step involves a system of sanitizing, deodorizing, and cleaning to remove the particles causing the smell.
Recreate conditions for odor penetration: to reduce the chance that your mildew odor returns, the SERVPRO® professionals
Seal exposed surfaces: in situations where odor removal is impractical, SERVPRO® professionals
After the odor removal process is complete, you may also want to engage SERVPRO®for additional general cleaning services, ranging from carpet and upholstery cleaning to air duct cleaning. Even after the mildew removal, there may be collateral damage that requires a deep cleaning.
SERVPRO® Experts Know How to Get Rid of Mildew Smell
It's essential to identify the source of the odor to protect your home and family from potential damage or risk—but you don't have to go on this journey alone. SERVPRO® is here to help you maintain a safe, clean, and odor-free environment for your family. Contact us today to schedule your assessment or learn more about our services.
---
Sources:
https://www.epa.gov/mold/what-does-mold-smell
https://www.epa.gov/mold/what-difference-between-mold-and-mildew
https://www.cdc.gov/mold/faqs.htm
https://housemethod.com/maintenance/mold-vs-mildew/
https://www.cdc.gov/mold/control_mold.htm
https://www.hgtv.com/design/remodel/interior-remodel/mold-vs-mildew
---