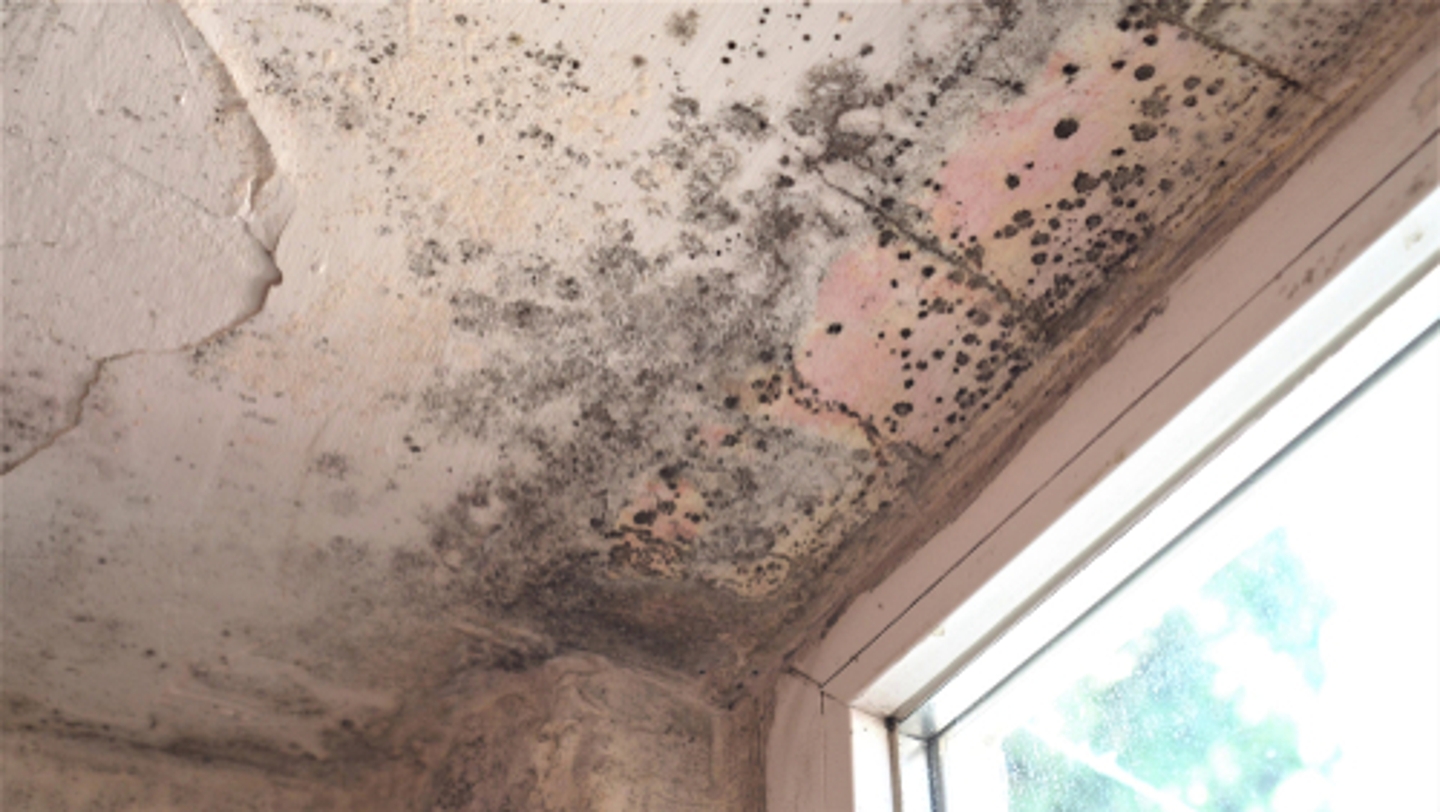 ---
Mold is an everyday part of life. Although it can never be completely removed from a space (and tends to enter homes and businesses via open windows and doors, on clothing, and even on pets, according to the Centers for Disease Control and Prevention), you may, understandably, have questions about this pesky growth. While many of us are familiar with the common sign of mold in a property—a dark green or black substance with a sponge-like texture, appearing in moisture-laden areas—it seems like there's still so much to know. In addition to describing SERVPRO's mold removal services, this article answers one major question: how long does it take for mold to grow?
Mold Explained
Researchers at the CDC define mold as "a fungal growth that forms and spreads on various kinds of damp or decaying organic matter." According to the CDC, some notable facts about mold include:
It can survive indoors and outdoors.
Indoors, mold is caused by excessive moisture.
Outdoors, mold survives by feasting on decaying matter like fallen leaves.
Molds can appear in many different colors, though they are often associated with being black, dark gray, or dark green.
The scientific name for black mold is "stachybotrus chartarum."

This mold produces toxins, and ongoing research continues to determine the health effects on humans and animals from this and other types of molds.

Mold is everywhere, and exposure is unavoidable. However, there are ways to reduce the probability of growth in your home and business.
Time for Mold to Grow
So, just how long does it take for mold to grow? You may be surprised to learn that mold can take just 48-72 hours to grow. That's why it is so important to maintain a living environment that does not encourage mold growth, by following the below tips and reviewing further information using the CDC's mold resources.
How to Reduce the Chance for Mold Growth
The CDC offers the following tips to discourage mold growth in your home (this list is not all-encompassing; visit their website, and this helpful PDF, to learn more):
Regularly clean bathrooms.
Fix leaks in your roof, plumbing, and walls as soon as they appear.
Maintain low humidity levels (no more than 50%).

Consider using an air conditioner or dehumidifier, and routinely use a meter to check levels, as humidity can fluctuate throughout the day.

Use exhaust fans to help ensure the air in your property flows freely and away from your house; this is especially important in kitchens and bathrooms.
If you experience water damage, such as a flood, do not wait; contact your local SERVPRO® franchise for immediate water damage cleanup and restoration services.
SERVPRO's Mold Remediation Services
While you wait for professionals to arrive (and if safe to do so), the CDC indicates you can start removing mold yourself from hard surfaces using soap and water, household products, or a bleach solution.
Tip: Ensure you use no more than 1 cup of household laundry bleach in 1 gallon of water.
SERVPRO offers a seven-step mold remediation process, which includes:
Emergency contact, where your local SERVPRO franchise will gather preliminary information to help identify the scope of loss and help ensure proper personnel and equipment are dispatched.
Inspection and mold damage assessment, where SERVPRO technicians will use various technologies to locate and detect mold and hidden moisture.
Mold containment, where various containment procedures are used to prevent the spread of mold. This may involve use of a negative air chamber to isolate the contaminated area with physical barriers and negative air pressure. This helps keep mold spores from spreading while cleanup takes place.
Air filtration, where powerful air scrubbers and HEPA vacuums are used to prevent the spread of mold spores by capturing them out of the air; this takes place while remediation occurs.
Removing mold and mold-infested materials, where items like drywall and carpeting may be removed from the premises to remediate heavy growth. Keep in mind, much of this process depends on the amount of growth, and which surfaces the mold has appeared on.
Cleaning, where contents and belongings are cleaned, as well as furniture, curtains, decorative items, clothing, and other items as needed, that may have been affected by mold. If necessary, SERVPRO technicians will employ odor removal techniques to help ensure the space is fresh and clean.
Restoration, where removal of drywall, subfloor, or other materials may be required depending on the level of damage. Remember, services such as construction and installation of new carpet are always available, to help ensure your property is returned to pre-loss condition.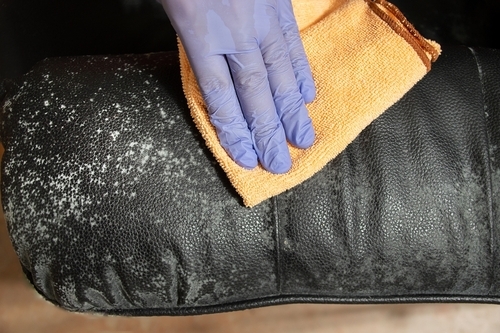 SERVPRO is Here for Your Mold Cleanup Needs
It is no secret mold can be a problem. But with 24/7 availability year-round, there is a SERVPRO franchise nearby, ready to assist with your mold remediation needs. SERVPRO franchise professionals are trained and equipped to deal with a variety of mold damage situations, including assessment, remediation, and restoration. Rest assured, with over 2,200 franchises across the United States and Canada, there is a SERVPRO franchise near you.
SERVPRO franchise professionals are committed to helping return your property to pre-loss condition, so when you experience mold damage, don't wait. Your local SERVPRO franchise is ready to serve you and provide additional services as needed, such as construction, water and fire damage, storm damage cleanup, and more. SERVPRO proudly offers services for both residential and commercial spaces and is always Here to Help®. Give us a call, and let us return your property to pre-loss condition, "Like it never even happened."
For more information, visit our FAQ and Glossary.
Sources:
https://www.cdc.gov/mold/control_mold.htm
https://www.cdc.gov/mold/faqs.htm
https://www.cdc.gov/niosh/topics/indoorenv/whatismold.html
https://www.epa.gov/sites/default/files/2016-10/documents/moldguide12.pdf
---