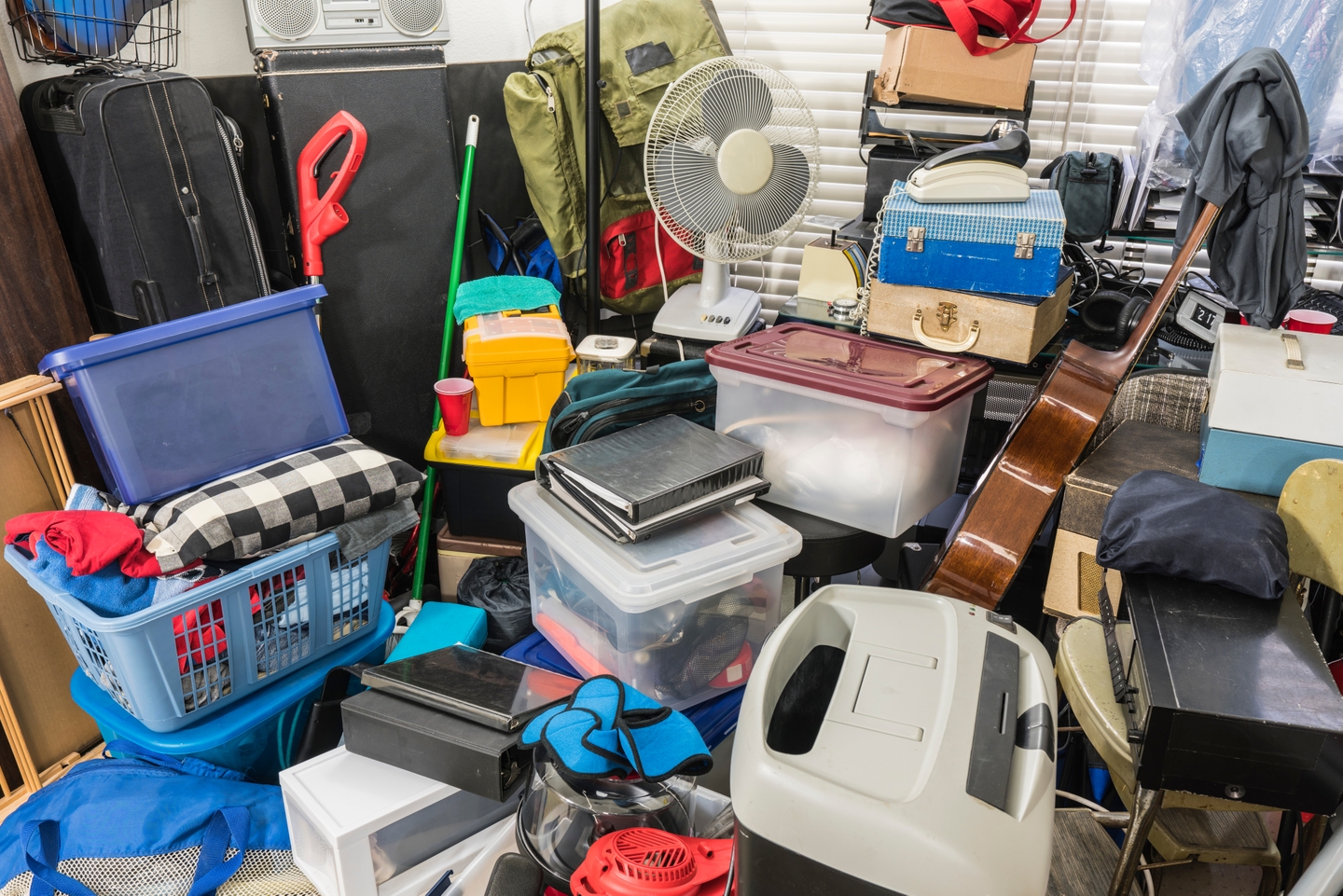 ---
Hoarding is more than a messy house; it's a form of clutter and build-up that can threaten your family's safety. It can often be challenging to address the aftermath of hoarding alone. In many cases, emotional barriers can prevent us from cleaning a living space. But, it's possible to eliminate these barriers and stress by tapping into professional help and using designated cleaning services for hoarders.
How to Clean a Hoarder House
Before we go into the "how" of hoarder cleanup, we should discuss the "why." According to the Mayo Clinic, hoarding is a manifestation of a significant mental health concern. But the longer you wait to address the issue, the more dangerous it can become to the home occupants.
About Hoarding Disorder
According to the American Psychiatric Association, a trusted resource on mental health, hoarding presents itself as a "persistent difficulty getting rid of or parting with possessions due to a perceived need to save the items." So, when it's time to get rid of those belongings, feelings of distress, frustration, or anxiety bubble to the surface.
Before beginning the cleanup process, it is important to admit to needing help. This mindset can help the parties feel more comfortable moving forward in the cleaning process. And while professionals may tackle the cleaning and organizing, it may be worth seeking help via therapy or psychiatric support to handle the emotional labor.
When Hoarding Becomes a Hazard
As restoration experts and professional cleaners, SERVPRO® team members understand how a cluttered home can impact your health, safety, and overall well-being. As the build-up grows, so does the potential for health hazards. According to the Executive Office of Health and Human Services, the most common risks associated with hoarding are:
Homelessness: if the Department of Public Health deems a home unfit for living, the condemned space may become unlivable, and you may have to seek outside shelter.
Health concerns: hoarding presents several potential hazards to your health. The build-up of feces or moisture can create mold growth or infestations; this is especially dangerous for immunocompromised individuals. Excess ammonium from urine can also harm those with respiratory or heart issues.
Safety concerns: the excess clutter from hoarding may result in falls, slips or create a barrier to emergency care from first responders.
Risks for children and pets: children and pets act less cautiously in the home or may not understand the hazards around them. The Department of Children and Families may even remove a child from homes with hoarding for their safety.
How Professionals Can Help
SERVPRO® professionals know how to execute various sanitization, restoration, and biohazard cleaning services for hoarders that can restore your space. Start by contacting your local SERVPRO® location to schedule an inspection with a project manager. Their assessment will help determine the appropriate services and estimated timeline for the project.
Though each project has its own set of requirements or needs, the SERVPRO® residential cleaning process can address any of the following:
Water and fire damage restoration
Mold damage remediation
Air duct and HVAC cleaning
Porous surface cleaning and repair (i.e., carpet, drapes, and furniture)
Hard surface cleaning and restoration (i.e., ceiling, floors, walls, and blinds)
Sewage and toilet overflow
Odor removal
In some hoarding cases, biohazard material may require additional cleaning services to help ensure the residents' safety. Stay out of the affected area and treat all fluids as contaminated to help ensure your safety. SERVPRO® professionals are skilled in handling a variety of corrosive agents, harmful pathogens, and chemical residues that present serious hazards.
What To Do Right Now
If you need hoarding cleaning services, there are a few things you can do right now to start your path to clean-up:
Hold critical conversations: if there are family members or residents who may struggle with this process, start the conversations about cleanup early.
Start small: to prepare hoarders for this change, begin getting rid of smaller items in the home to help them adjust.
Call a hoarder cleaning service: when ready, use a designated cleaning service for hoarders, and make the call to SERVPRO® and schedule your assessment. Provide the SERVPRO® team with any details you think they need to know before arriving or hazards they may encounter. SERVPRO® professionals also provide 24-hour emergency service and understand that you may need help at a moment's notice.
Call Now: SERVPRO® Cleaning Services for Hoarders
The spaces we live in and our mental health are integrally connected. Hoarding can be more than collecting and clutter; it can be dangerous to the residents and cause extra stress, anxiety, and worry.
If you don't know how to clean a hoarder's house, don't worry. You don't have to handle this alone—SERVPRO® professionals are here to help you get your space back. Reach out to your local SERVPRO® today and see how our cleaning services for hoarders can make all the difference.
Sources:
https://www.psychiatry.org/patients-families/hoarding-disorder/what-is-hoarding-disorder#section_2
https://www.mass.gov/service-details/risks-caused-by-hoarding
https://www.helpguide.org/articles/anxiety/hoarding-disorder-help-for-hoarders.htm
https://www.mayoclinic.org/diseases-conditions/hoarding-disorder/symptoms-causes/syc-20356056
https://my.clevelandclinic.org/health/diseases/17682-hoarding-disorder
https://health.mo.gov/seniors/resources/pdf/health-risks-associated-with-hoarding.pdf
https://hoarding.iocdf.org/for-families/how-to-help-a-loved-one-with-hd/
https://www.helpguide.org/articles/anxiety/helping-someone-with-hoarding-disorder.htm
https://anzmh.asn.au/blog/how-your-home-impacts-your-mental-health
---